Web Design and SEO Blog
by
Mira Brody
in
Announcements
Features in our content management system that will improve your experience managing your site.
We wanted to share with you the updated organization of My JTech's "Manage Site" interface. Manage Site is your dashboard for managing your website's data and content, and we're always working to make this process as convenient and painless as possible for you. Here's a short tour of the sections you may find while managing your site. Not everyone will have all sections, depending on the services you have with JTech.

View Data & Activity
Data and Activity includes your site's databases. Depending on your site, this can be a record of your contact submissions, donations, job application summations and whatever other data we've built your site to keep track of. This makes it easy for you to access the data you need at the click of a button.

Website Profile
Your website profile is a central repository of information about your business or organization — address, location, contact information and link to any social media presence maintained by your company.

Custom Tools
The tools available to you will depend on your site. Many of our clients utilize the ability to import and export data, or manage product inventory.

Favorites
When you've opened a specific drawer, you have the option of selecting it as a "Favorite" by clicking the star in the upper righthand corner. Shortcuts to everything you've Favorited will be conveniently listed here in your Favorites section.

Site Pages
You have the ability to change the copy and images on many of your website's pages via Site Pages. All of your editable pages will be listed here.

Conclusion
When we make improvements to My JTech, we share those improvements so that our clients can more easily manage their site. We are making consistent upgrades to My JTech and will keep you in the loop about anything forthcoming! If you need help, we encourage you to browse through our Support Articles, or contact us with any questions.
by
Mira Brody
in
Announcements
,
Industry News
The GDPR (General Data Protection Regulations) is a law that businesses who have customers in the European Union will have to comply with, starting next week.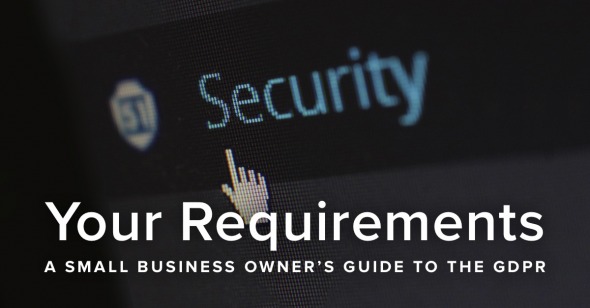 The regulation is to be enacted on May 25, 2018 and designed to protect data of citizens in the European Union. Penalties for breaking the regulation include 4% of worldwide turnover or €20 million — whichever is higher.
What kind of data?
GDPR applies to data that is collected, processed, and/or stored in Europe, regardless of where the data is gathered. It covers two types of data:
Personal data — Personal data is anything from a name, a home address, a photo, an email address, bank details, posts on social networking websites, medical information, or a computer's IP address.




Sensitive data — Sensitive data is anything that the EU judges to be more private than a name. Some examples are, your ethnic origin, religion, sexual preferences, politics or your criminal history.



Who is affected?
This regulation applies to:
People who collect data in the EU.




Someone whose data is being collected in the EU.




A company outside the EU that is collecting data from an EU citizen.




So, if you run a business in the United States, but have one customer in the EU, GDPR still applies to you.



What should business owners be aware of?
The web relies on data in order to function. As a business owner who either does business in the EU, or does business elsewhere but has customers using their website from the EU, here are a few tips to keep in mind:
If you own an online business IN the EU, assume that at some point the data you collect and store will be transferred outside of the EU and its approved countries.




If you own an online business OUTSIDE of the EU, assume that the data you collect and store will be that of an EU citizen.




Never ask for more data than you require from your users.




Always ask permission before collecting data from your users — users should be able to assume their privacy is being respected. Do this with a Terms and Conditions consent form, or short message written in plain language that is easy for the user to understand. You may have seen these in the form of: "by visiting this site you are agreeing to…"




Explain what you are collecting, how it will be used and who else will have access to it.




Allow users to opt-out and never pre-check consent boxes. So, if you have a Terms and Conditions form and an "I Agree" checkbox, have the user make the decision to check that box. If you use a service to distribute marketing or notification emails, ensure there is an "unsubscribe" link available in each email.



Conclusion

Although enacted by the EU, because of the nature of the web and data usage, the GDPR affects those doing business online in the US as well. If you're interested in learning more, about GDPR,
here are
a couple
additional sources
. As an online business owner, your users' (as well as your own) privacy and security should be a top priority. If you have questions about how your website collects data from users, or have any security concerns at all, reach out to your web designer. If that's us, give us a call — we'd be happy to help you out!
by
Mira Brody
in
Announcements
Well wishes and office closures to be aware of.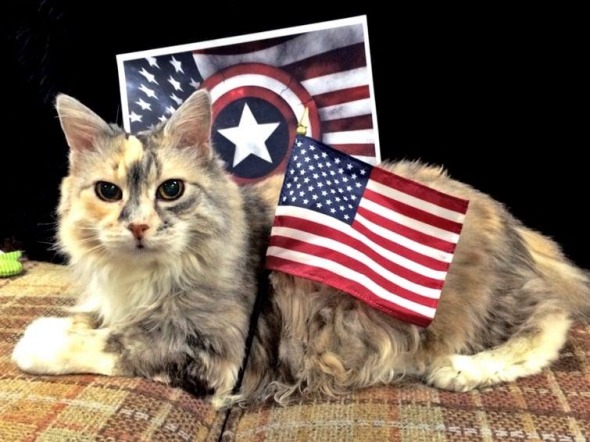 Our office will be closed on Monday, May 28th so that we can enjoy the Memorial Day weekend with our friends, family and barbecue. We will be open again on Tuesday, May 29th.

Wishes for a relaxing and warm holiday from everyone here at JTech Communications!

by
Mira Brody
in
Announcements
,
Industry News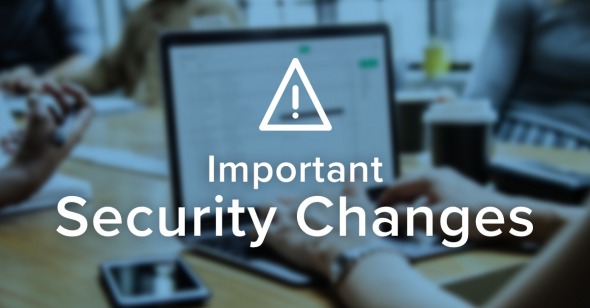 Across the web companies are dropping support for browsers that use an outdated encryption transmission method called TLSv1. Modern encryption is mandated to process credit card payments online and keep data safe. In order for sites to keep the PCI compliance they need to process payments, TLSv1 must be disabled by July 1st, 2018.
Few People will be Affected
It's likely you won't notice this change at all. Almost all internet users — 99.5% of visitors to our website, for example — are using new enough browsers that they won't be affected. Many companies, from small businesses to corporations like Microsoft and Salesforce, are disabling support for these obsolete browsers.
Browsers with minimum encryption support include:
Internet Explorer 11




Chrome 30




Safari 7




Firefox 27




Edge 12




Android Browser 4.4



If you're not sure whether the browser you use on a regular basis is the most up-to-date version, view your options at
https://updatemybrowser.org
JTech's Timeline
On June 18th, we will start redirecting users with obsolete browsers that do not meet the minimum requirements to a page informing them what is happening and what next steps they need to take.
On July 1st, 2018, the out-of-date security protocol will be disabled. Users of obsolete browsers will no longer be able to access websites hosted by JTech Communications.
Security remains an area of focus for us — this change is a necessary step to protect our clients and their customers from fraudulent credit card charges and the potential for unwanted intrusions into their websites and data. If you have any questions about this change, please contact us.
by
Mira Brody
in
Announcements
An overview of some new features we added this year to help you better manage your site.
We've added new features to our custom content management system, My JTech, this year. In case you missed any of it, here's a list of our favorite new tools —

Column view control — The column view controller allows you to choose which columns of data are visible to you in a list view. Once you open the data list you wish you edit, click on the column icon in the upper righthand corner.

by
Mira Brody
in
Development
,
Industry News
,
UX
In the future, haptics may improve human-computer interaction on the web.
API being developed
that will allow its application to websites. Although it may feel fancy when your iPhone's home button taps your finger back, there are some real advantages that haptics may be able to provide on everyday devices in the future.
Improved User Interface.
Haptic feedback provides a third mode of feedback from an interface. For a couple decades now, we've relied on sound and visuals to receive feedback. Haptic feedback can alert you of things as they happen without having to watch the computer screen. For example, if you're scrolling through an article and nearing the end, a vibration can alert you that you are nearing the end without you having to glance at the scrollbar. Another example is the Apple Watch tapping your wrist to give left/right directions without you having to look at a screen or be interrupted by audio.
Improved Handicap Accessibility.
Haptics interact with a human's sense of touch, benefitting those who do not have use of their eyesight or hearing — or who lack use of both. Just as a blind person would use their sense of touch to read Braille, they would be able to use haptics to receive feedback from a computer, improving their experience where other accessibility features fall short.
Reduces Human Error.
Haptics eliminates the need to rely on visual stimuli to know that a touch was registered, meaning it will help reduce the likelihood that a button was pressed accidentally or that one was missed altogether. Although not foolproof, this technology can be used to reduce the margin of error — whether they be text typos in a blog article about cats, or NASA algorithms that send humans to space.
Conclusion.
As touchscreen devices become more prevalent in the computer world, haptics will no doubt play a larger part in the user experience they provide — someday it may be standard operating procedure for our developers to apply haptics to your website! Imagine submitting a form and receiving a reassuring "tap" on your finger in response. Until then, it will be an interesting technology to watch evolve.
by
Mira Brody
in
Content
,
Imagery
,
Optimization
,
SEO
,
Tools & Tips
This article was originally published on the JTech Blog in April 2017 and was updated in April 2018 to reflect features in Google Image results that were rolled out last month.

All of the content on your website should be properly optimized so that search engines can easily understand who you are and what products and services you offer to customers searching for you. In addition to copy, these optimization efforts should include any imagery you upload. Google will look at the images on your site to determine what services and products you provide, and therefore how you rank in related search results. In a recent move, Google image search is
now displaying
image title tags in image results, where they will appear right under the image thumbnails — on mobile devices only. This will help provide searchers with additional context and help them find what they are looking for.
Although the image uploader in our content management system, My JTech, does most of the technical work for you, it is important to understand the importance of SEO image file optimization in the case that you are using a more primitive tool. To help you properly optimize your site's images, our digital marketing team has put together a few tips and tricks so that you can achieve the best possible search engine ranking.
File name optimization.
Non-standard image file names can cause some issues, such as confusing the web browser and causing it to try loading your image from a non-existent location. Some best-practice naming rules to remember are:
Use only lower-case letters.




Instead of spaces, use a dash between words.




No numbers, underscores or punctuation.




No characters that are not letters.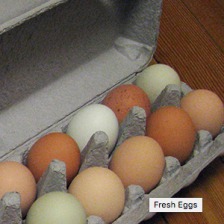 Your file names should also be short, comprehendible, and contain at least one keyword. Instead of "FRESH EGGS/YUMMY!!!.jpg," your file name should be formatted as such: "fresh-eggs.jpg" Creating web-friendly file names means these files are search engine-friendly as well.
The code for this file name would look something like this: img src="fresh-eggs.jpg"
File size optimization.
For optimal site performance, the image file you upload should be properly sized and passed through an image file optimizer. We recommend
ImageOptim
, as it can often produce 80-90% savings. This takes bloat off of your page load, which not only improves user experience but also your ranking, since Google is known for penalizing sites with poor performance.
Optimize your image title text.
Title text is a description of the image. Title text is not significant to search engines, and is used as an accessibility tool — when you mouseover an image, a little window should appear that contains the image title text.
Image alt text.
Alt text, however, is recognized by Google for accessibility and is displayed in search results on mobile devices. To get the most out of your alt text, keep it short — a single sentence will do. Try to organically apply a primary keyword or two, but don't overstuff, as this becomes unhelpful to users and Google will recognize it as spam.
In My JTech, on most image uploads, you'll enter alt text in the field just below the image.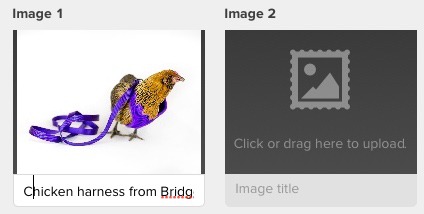 In the example, we've included the product and business name, as well as the location of the store to give a keyword boost to the page.

The code for your image alt text in this case would look something like this: img src="chicken-harness.jpg" title="Chicken Harness" alt="Chicken harness from Bridger Animal Nutrition in Bozeman, MT"


Google sitemap.
Finally, you should upload a sitemap to Google search console. A sitemap is an XML document submitted to search engines that allows them to understand the structure of all content on your website — including images. This allows Google to more easily crawl your site and display you in relevant results. Submitting sitemaps is part of the service JTech provides when building or optimizing sites for our clients.

The importance of optimized images.
Any SEO effort to refine your site's content should include image optimization. This will ensure that you are positioned as a relevant result when people search for the products and services you offer. Due to Google's update, your image titles will now help your visibility in image search results as well, driving potential customers to your site. If you're a JTech customer, our content management system handles a lot of this work for you, requiring a user only to have to title each image – this the image title is automatically used as alt text. In a perfect world, all image managers would have this functionality, but it is good information to understand in the case that you find yourself using a less-sophisticated tool.

by
Mira Brody
in
Announcements
,
Content
,
Design
,
Development
Instead of being helpful, information overload could be scaring your customers away.
"Clutter and overload are not attributes of information, they are failures of design. If the information is in chaos, don't start throwing out information, instead fix the design."
—Edward Tufte, Envisioning Information

Information overload is the concept suggesting that as excess information is provided, the quality of the decision being made will deteriorate. While you want to be a resource for your customers, you don't want to overwhelm them with the amount of content presented on your site. Resonon is one such client suffering from a dense presentation of information on their website.
The hyperspectral imaging systems industry is a highly-technical market, and Resonon provides this market with not only the hardware for their products, but also the software, user guides and other resources. Their current site is a whirlwind of information and is not adequately representing their superior products and customer service. Here are a few solutions our team is working on implementing when we deploy their new site —
Clean Navigation
It is important that the navigation on your site is clean and clear, focused on the top-level products, services, or problems being solved that your target market will be searching for most. We are clarifying Resonon's navigation so that customers can go straight to Hyperspectral Cameras, Research Systems or Machine Vision instead of sorting through a longer products list. We've also separated out Applications, Software and the Support page.
Organized Information
Information overload sounds at first glance as though it would be solved by removing details and providing less to read. Rather than removing information however, we are adding hierarchy to make the information on Resonon's site easier to access — placing it in context and differentiating high-level areas of interest.
Optimized Copy
The copy on your site should be pared down to the pertinent details, keyword-rich for search engines, but also
readable by humans
. Most of us on the internet skim content, looking only for the information we need. Because of this, for Resonon, we are revising all copy with the lens of making their content more focused and organized; deep details are not presented up front, but rather made available to those who have chosen to read about a particular subject or product and are ready to absorb technical details and specifications. This will eliminate information overload and allow visitors to find what they are looking for without becoming frustrated or confused.
Helpful Imagery
Imagery is a powerful tool to supplement your branding on your website. Determine what images will best help your customers understand what your products are, their benefits and how they function. For Resonon, we determined that focusing on what their cameras can accomplish will be more beneficial than photos solely of the product itself. Displaying images of crops, food, planes and other interesting representations of their cameras' applications will both add interest and clarify the text, reducing information overload.
Resource Section
Resonon's resource section was cluttered and overwhelming — an undifferentiated wall of information seeking a better hierarchy. On the new site, we combined their "knowledge base" and "support" sections and applied helpful categories so users can jump straight to the sections that are most useful to them without having to scan a large body of information.
Conclusion
If your industry involves providing a plethora of information to your clients, your website may be at risk of creating information overload. Information overload can cause a user to become frustrated to the point that they may even leave, losing you business. It is important to review your site's content regularly and take the opportunity to cut anything that isn't pertinent to their experience — or reorganize and reconsider the design of the copy that is necessary. Resonon's new website will solve all of the issues mentioned above, creating a more professional environment for their brand as well as an improved overall experience for their customers all over the world.
by
Mira Brody
in
Announcements
We are pleased to announce JTech's newest employee, Katie Jenkins.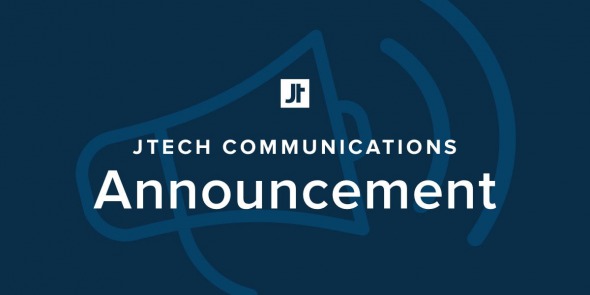 Katie's primary role will be to provide individualized service to each of you, serving as a primary point of contact and advocate, working with you over time to create solutions for continued business success. In addition to strengthening existing relationships, Katie will also be an active member in the Bozeman community and beyond, seeking out opportunities for new partnerships.

Katie comes to us with seven years as a marketing director, experience in event and fund development coordination, office management and a passion for creativity. She believes her love for working with people will translate into success for you.

"I believe that we can learn something from everyone," Katie says. "I am excited to start the process of getting to know each and every client."

A Missoula native, Katie has lived in Bozeman for the last 20 years, where she is raising two "super awesome" kids, Nicholas and Isabella, and in her free time does as every Bozemanite does — practices yoga, runs and hikes. She has a cat and English Pointer mix named Sophia, and if you want to buy her a drink, make sure it's a Martini, 'up' with a nice gin, a little dirty.

Katie is enthusiastic about further understanding the complexities of web development as well as identifying opportunities to help make businesses successful online — nurturing projects as they grow from an idea into a success story.

Karen Addiego, who all of you know from her time managing client accounts, will be introducing Katie to our long-time customers to help you hit the ground running together.

by
Mira Brody
in
Announcements
,
Design
,
Development
,
Imagery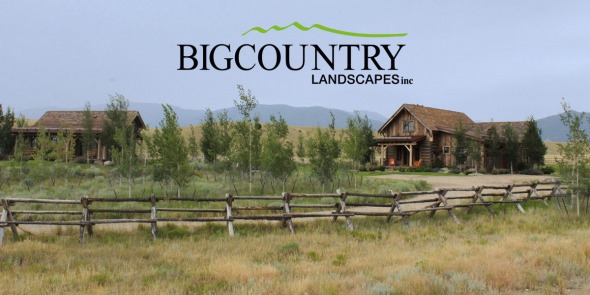 Is maintaining your business's website a frustrating experience? Making a simple content change shouldn't require tracking down a professional web developer. One client we've helped with this surprisingly common problem is Big Country Landscapes, a custom landscaping design company in Belgrade, MT. Here are few things the employees at Big Country Landscape are easily able to do themselves through our content management system:
Update their Photo Gallery
— Big Country Landscapes has a custom photo gallery through which to show off their projects and process. My JTech, our content management system, allows them to easily upload new images from anywhere, from any device, and tag them to the desired categories. In addition, all images are processed automatically once you upload and hit save — no hours of Photoshop necessary. My JTech creates the different cuts and crops needed and compresses the images so that they do not bog down your website's speed as they load. Visitors on the Big Country Landscape website can browse through these different photo categories and click on individual images to view a larger version without performance suffering — no matter how much the gallery grows.
Accept Employment Submissions
— The contact submissions database allows staff to check who has contacted them and whether it is regarding a project, general inquiry or a job opening. If a user does attach a job application, it will be available to Big Country Landscapes' staff directly from the content management system. This is a great, low-cost way for a company to accept job applications.
Build a Client Portfolio
— The Portfolio allows Big Country Landscapes to show off the custom projects they've completed around Southwest Montana. Images can be uploaded as well as a description of the project. In My JTech, there is a custom URL field for every Portfolio, making it easy for staff to share a specific project with a client.
Display Awards
— Big Country Landscapes has been presented with an array of beautification awards and wanted a space to list these achievements. They can do this in the About Us section, where new content is added in the content management system at the click of a button.
Conclusion.
If any of these tasks seem like they should be simple, we agree — your website should do what you want without making it feel like a big deal. Big Country Landscapes is just one of many businesses who have benefitted from the simplicity of My JTech. Managing their website no longer requires tracking down a web developer and shelling out money — their employees can do it themselves without any coding experience. This saves them time and money, so they can focus instead on booking more work, designing beautiful landscapes and growing their business. Check out their
new website
!