Web Design and SEO Blog
by
Mira Brody
in
Announcements
,
Design
,
Development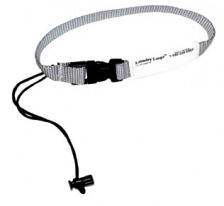 Laundry Loops
is the original inventor of the laundry bag alternative product that groups clothing in sport's locker rooms, prisons and military bases by securing it to a loop that then keeps the sets of clothing separate during washing and drying. The loops are useful in commercial and industrial-sized washing facilities.
The new project we are working on for Laundry Loops will focus on streamlining the administrative side of their business so that staff can sell, produce and ship their product more efficiently. This project is a great example of the flexibility a website can allow not only your customers but your staff as well, making managing transactions easier as your grow.
by
Mira Brody
in
Announcements
,
Design
,
Development

"An informed people is the basis of, and a necessity for, successful democratic government. The people of the United States are entitled to hear all sides to a question whether it be political, economic, social, racial or religious."
— Burton K. Wheeler
Our team is building a new site for the
Burton K. Wheeler Center
, an organization promoting the discussion and scholarly analysis of critical Montana public policy and issues. Established in 1988 and located on the Montana State University campus, this nonpartisan center hosts conferences and promotes events that encourage the participation of citizens in government.
The Wheeler Center's new website will not only provide the opportunity for a new design, but also some additional features, such as pages that encourage sponsorship and individual donations and to post upcoming events and conferences and provide resources and an archive of event documents. We are excited to get started on this useful resource in our community.
by
Mira Brody
in
Design
,
Development
If you run a business, you may have a website to display branding, location and contact information — a digital billboard. Although this billboard may help grab people's attention and get them to your storefront, there are many additional ways a website can help your business. With a custom site you can not only tell people that you do business, you can conduct business.

A good example would be a dog boarding facility. Yes, you want people to be able to find you and call your front desk to get their questions answered, but why not save time by answering their questions directly online? And what about the customers who need to book reservations or a training class for their dog? What if these customers are at work from 9-5 and need customer service after hours? What about the manager who needs to administrate those reservations on the backend, schedule trainers, order supplies and process payments?

These are the questions that build a custom website.

If you're a business just starting out on a shoestring budget and need to attract customers, a simple billboard site may be useful to you. However, when you start to grow, you'll need your site to grow with you, act as your POS system, schedule appointments, administrate billing, generate invoices — anything you need to serve your customers.

We work with our clients to uncover these needs, to reveal the full potential of a website and how it can improve your business workflow, saving you money in the long run. As your startup grows, so should your site, and that is where your investment will pay off quickly. If you have questions about how a custom website can help your business, give us a call! We will help you uncover needs and goals in order to help your business thrive.
by
Mira Brody
in
Content
,
Design
,
Tools & Tips
Whether an employment form, a legal document or membership registration, sometimes you'll need to get information from your customers. Some websites still go by the method of having their clients download a PDF form, fill it out and fax or email it back. This makes for a poor user experience because it forces the user to put forth extra effort to complete a task and change their mode of communication.
A good example is the process for applying for a job.
On the website for
Shipton's Big R
, instead of asking an applicant to print a PDF, fill it out and return it to the store, Shipton's had us build an application system directly into the site. This not only makes it easier for the prospective employee, but there are significant direct advantages for Shipton's as well.
If for budgetary reasons you are constrained to using PDFs on your website, it is important that you include them in your site testing process to ensure a flawless process for your customers. Here are a few things you can check for:
Test that inputting data using your computer works well — load the PDF in your computer and make sure all input fields work by typing data into each one, including the digital signature field.




Make sure the file you're using is a PDF file, not another format. If your form downloads as a Word document, for example, people will be able to alter the form and they may not be able to open it easily.




Make sure it prints correctly.
If you'd like to streamline your processes and eliminate paperwork, talk to us today about building a custom workflow directly into your website that will gather the information you need from your customers securely and with ease.
by
Mira Brody
in
Industry News
,
Social Media
,
Tools & Tips
We've all seen the headlines:
"5 things to—"
"What you need to know in order—"
"NEVER make this mistake—"
"You'll never guess what—"
Scrolling through articles on social media these days can be a headache of clickbait. The
common headline style
is meant to misinform and keep readers in suspense with the goal of driving more visitors to their site.
In a fresh attempt at fighting back against bogus content, Facebook is implementing an
algorithm
change that will remove content that contains words or phrases often found in the annoying headlines. It will work the same way spam filters do — by categorizing words that relate to withholding or misleading information and preventing them from being shown on the newsfeed.
Facebook's fight to maintain authentic communication on their newsfeed is no new venture. In 2014 they attempted to weed out clickbait, devaluing articles based on user behavior. They assumed if a visitor clicked an article, then immediately returned to Facebook, that the content was not valuable.
These are
one of many
algorithm tweaks supplementing Facebook's aim to create a more enjoyable experience for their newsfeed users.
by
Mira Brody
in
Announcements
,
Design
,
Development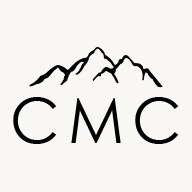 Crazy Mountain Cabinetry
is a custom cabinetry store in Livingston, Montana. Krystal Cipriani and her experienced designers draft plans, order appliances and seek out the best contractors in the region to ensure their customers receive the best service, the highest-quality materials and the most stylish cabinets.
The new site for Crazy Mountain was developed using responsive design, featuring sprawling imagery of their portfolio of finished work as well as a place to display their product lines. For those looking to dive headfirst into a remodel or who are building a new home, the site's contact form includes ample space to discuss a new project and an interactive Google Map so their Downtown Livingston showroom can be easily located.
by
Mira Brody
in
Industry News
,
Social Media
Social media has, for years now, been a huge source of free traffic for the media industry. In fact,
63% of Facebook users
claim that the platform serves as a source for news and events second to socializing with friends and family. This was great news for publishers — they were now able to market their content straight to the consumer for free!
In a statement in June, however, Facebook VP of Product Management, Adam Mosseri announced they would be drastically changing the News Feed algorithm, citing that "Facebook was built on the idea of connecting people with their friends and family. That is still the driving principle of News Feed today." The algorithm change will prioritize posts from friends and family, and greatly limit the number of news stories — less Trump and Hillary and more baby pictures.


What does it mean for publishers?
This will assuredly cause a drop in publisher's organic reach and eliminates Facebook as one of their stronger sources of free marketing. Entertainment news, for example, has a news feed
viewership of 73%.
With this change to Facebook, they will lose much of this free source of traffic to their site.
These algorithm changes happen in Facebook and other platforms from time to time, as they do their best to serve their customers and generate profit. After all, the news feed is their primary product. And the more users are engaged and seeing the posts they are most interested in, the more they are going to interact with that product.