Web Design and SEO Blog
by
Mira Brody
in
Content
,
Optimization
,
SEO
,
Tools & Tips
High-quality content. It has been the mantra behind most of Google's algorithm updates for nearly a decade now. You can see their increasing emphasis on it over the years:
2009: Google Caffeine targets regularly updated content in search results.




2011: Google Panda lowers the ranking of sites that appear to produce a lot of spam content.




2015: Google Penguin penalizes sites buying links to boost their search rankings, favoring those with original and regularly-produced content.



Because of Google's ever-increasing efforts to quash bad content, publishers and website owners, need to be sensitive about the quality of the content on their website, ensuring their content is optimized, but not so much that Google discredits it as spam. Finding that perfect balance between computer readability and human readability — organic optimization — involves trial, error and experience of combining copywriting and digital marketing. We thought we'd share a few tips that we've found very successful in maintaining this balance.

Research keywords first.
Whether it is static webpage copy or a blog post, research your target audience and make a list of keywords.
A good example is a website we did for a custom cabinetry company in Livingston, Montana:
Crazy Mountain Cabinetry
. The core keywords for this particular site are: Crazy Mountain Cabinetry, Livingston, MT, kitchen cabinets, kitchen remodel, kitchen countertops, bathroom remodeling, kitchen bath designer.
There are many keyword research tools used by digital marketers that help expand these core keywords. By conducting a number of actual searches, we can view the results for a set of search phrases. These keywords are then carefully monitored against competitors and gives us an idea of how people are searching for products and services in your industry.
Copy second.
The expanded keywords are turned over to a professional content writer for production. A copywriter will have the background necessary to produce marketing-minded copy that is readable for humans and Google alike. The trick is to organically weave as many of your keywords into the copy as possible without forcing anything that sounds unnatural.

You should not produce content purely for the sake of SEO. Many companies are tempted to hire out "SEO experts" who promise "your company in Google top 10 results." These solicitations usually consist of plugging your company name and location into a cheap keyword generator, resulting in nightmarish results:

In a single paragraph, Aspen is mentioned 6 times, Colorado is mentioned 6 times, and SEO is mentioned 7 times, resulting in a product that is almost completely unreadable. Google will recognize this as spam and favor competitors with human-produced site copy.
Optimize third.
Never underestimate the power of a thorough optimization passthrough. This stage presents the opportunity to add extra keywords, optimize the page title and add
metadata
. Additionally, during the optimization phase for JTech blog posts, we produce artwork with relevant title tags and assign
UTM
links for specific tracking purposes.
Review.
The copy on your website should be a living, breathing product, flexible to changes brought on by a shift in the market or a Google algorithm update. A lot of time and care is taken to produce the copy we write not only for our own site, but our clients' as well, which is why checking the performance of that investment is an integral part of the process. Even old blog posts should be revisited periodically. Is the topic still relevant? Write a follow up article and link back to the original.
The content on your site needs to be coherent and informative to visitors, but also crawlable by Google so that they can find you in the first place. If you think your content is causing your search ranking to suffer,
give us a call
— our team would be happy to help.
by
Mira Brody
in
Development
,
Tools & Tips
Handoff is a feature available on Mac OS and iOS that allows you to continue a task begun on one device using another that shares the same iCloud account. We've found Handoff to be quite useful when testing websites, helping to save time when testing across multiple devices and encouraging a more thorough QA process.
Handoff works between an iPhone, iPad, Apple Watch or Apple desktop computer, and is easy to use. To get set up and use Handoff, follow
these instructions
. Here are two Handoff features that our development team uses the most when they are testing websites: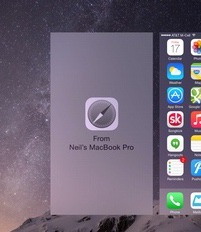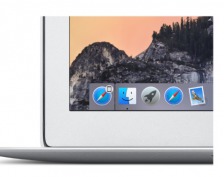 Handoff a URL
— As you know, URLs can get quite long, so instead of having to painstakingly type every character into the address bar of a second device, Handoff allows us to pass the browser page from one device to the other — no typing required.
How it works
— Open the webpage you want to Handoff from your desktop computer in Safari. To then open it on you iPad or iPhone, there are two ways to do so:
On the lock screen, swipe up on the Safari icon that will appear in the lower-left corner. Login and Safari will load up the page.




When logged in, double tap the home button. Tap the bar with the Safari icon that appears at the bottom of the screen. Safari will load up the page.



To pass a task off in the opposite direction (from your mobile device back to a Mac), open the webpage on your iPad or iPhone and click the Safari icons that appears on the left side of your dock.
Universal clipboard
— Handoff allows a user to copy text from one device and paste it to another. This is especially useful when you need to log in to a site, but don't have the necessary credentials saved on the second device.
When passing text or image between devices, select and copy your desired text as you usually would by holding down your finger on the desired object.




Like magic, it's already on your other device. Just paste the text or image as you usually would.



Because Handoff utilizes a universal clipboard, the text you copied from the first device will be pasted no matter which direction you are passing the information. This means it will work the same way from a desktop as well; by highlighting the text you wish to transfer, copying it from there, and pasting it to another desktop or mobile device.
Other Handoff Features.
Handoff works with Calendar, Contacts, Mail, Maps, Messages, Phone, Reminders and Safari — as well as some third party apps. Some other features include:
Email composition — Complete an email you started on a separate device.




Phone calls — Answer a call from your iPhone, but hand it off to your Apple Watch. Or answer a call from a desktop and transfer to your phone.




Maps — Research directions to a new restaurant on your MacBook, and pass the information over to your phone when it's time to leave.



Apple's Handoff allows users to move between devices securely and seamlessly — whether it be desktop, laptop, tablet, phone or watch. Our team can test a site on these devices with reduced effort, helping us confidently deliver a completed project to our clients. For more tips about how to use Handoff, Apple's Handoff
support page
is full of information.
by
Mira Brody
in
Announcements
,
Design
,
Development
,
Industry News
,
Optimization
,
SEO
For 20 years now, JTech has been developing advanced websites and web apps for clients around the country. While we love developing custom projects, the time it takes means that our work is out of budget for many smaller businesses. To address this, we're excited to to announce a new product line focusing on local businesses here in Bozeman and our surrounding area —
Bozeman Websites.
Same services on a flexible budget.
Bozeman Websites involve the same thorough process in which we've always believed — planning a site to meet your needs, establishing a digital marketing plan, custom design, and our long-term partnership to help you achieve your goals. Predesigned layouts are hand-crafted by our team of talented designers and built to fit varying industry needs, reducing development costs and making these websites ideal for non-profits, startups, small businesses, and other cost-conscientious organizations.
Hassle-free growth, when you need it.
Bozeman Websites are able to grow as you do. We can start with a beautiful, custom-designed presence site, and later evolve it into a powerful web application that automates every task in your office — making this the best possible investment for your business's future.
Visit
bozemanwebsites.com
for more information and as always, please come to us with any questions. We would love to help you start a new project today and ensure your company's longevity. Every business deserves a custom-designed site — now you can afford it with Bozeman Websites by JTech.
by
Mira Brody
in
Content
,
Google
,
Optimization
,
SEO
,
Social Media
,
Tools & Tips
Reputation Rot and How to Prevent It
Human perceptions tend to stay the same no matter how much time has passed. This is why a first impression is so important — if someone has a bad experience with your business, they'll relate it to your brand as a whole. Even if you've expanded or improved over time, even solved the issues they experienced, there's always the chance that your reputation will remain unchanged.
This phenomenon is called Reputation Rot, and it happens to businesses online all the time. The good news is, Reputation Rot is avoidable. Just as a storefront is not stagnant — new inventory, sales, customers and employees — your website shouldn't be either.
Avoiding the rot of your online reputation.
The longer you wait for your website to catch up with your changing brand, the harder it will be to fix the damage rot has already done. Because Google favors websites with a constant flow of new traffic and consistently updated content, here are a few content marketing tips to help your brand reputation:
Update your website content. Once in a while you'll need to change some information on your site, whether it's a new hire, contact information or an updated inventory. Take this opportunity to audit your content in its entirety, updating imagery and verbiage throughout.

Keep a blog. A company blog updates content and Google recognizes this. They are more likely to favor a site that has a new blog posted every week than one that hasn't been touched in years.

Reach out to customers. Post sales and other incentives. You can also engage by sending out a monthly newsletter. Encourage customer reviews on platforms like Yelp, Facebook and Google+ and if you have any negative ones, respond to them with concern.

Post on social media. The more places you can link back to your website the better. Communicate with your customers on a company Facebook, Twitter or LinkedIn account.

Ongoing SEO effort. An SEO audit can uncover keywords that are not working, and discover new ones that are. Monitor performance in Analytics that impact your traffic and site interaction and find out where you can improve. This ongoing support is especially important for industries that are changing — what was working last year may not be now.

Ongoing marketing efforts prevent Reputation Rot. If you need to perform an SEO audit, reevaluate your content marketing strategy or need help setting up a company blog or social media page,
give us a call.
Our experts are available to help your organization prevent Reputation Rot before it has a chance to start.
by
Mira Brody
in
Design
,
Development
,
Industry News
Back in 1999, not many people had a website yet. The idea that your business could exist online was a new concept and only the big names, such as Amazon, Google and eBay had a strong online presence. Recently, we did some digging and came across some JTech history; in honor of our
20th year
, we'd like to share it with you.
"Coming Soon"
Although it is now obsolete, some of our early websites were built using Adobe Flash. To anticipate the launch of JTech's first site, we built a "Coming Soon" video in Flash. It can be enjoyed here (turn on your audio for the full effect) —
Our First Site
The first JTech Communications website was available in a Flash or HTML version. While we don't have a copy of it up and running, we uncovered this screenshot from the internet archives for old time's sake —
Oh how far the web has come! We hope you've enjoyed this flashback into some of JTech's history. As a company always focused on state-of-the-art and future technology, it's fun to revisit our roots and see works of the past.
by
Mira Brody
in
Tools & Tips
An online press release is a short, compelling news story that targets members of the media and other publishers to provide your company with instant exposure. The primary goal of a press release is to grab their interest in hopes that they will write a full article on you or at least pass our information to someone who may be interested. Press releases can increase not only your businesses' reputation and brand, but your website traffic as well.
When to write a press release.
Press releases aren't like a blog post; you aren't making company announcements just because you can. Press releases are formal and cover a special occasion. Here are some reasons businesses write press releases:
Grand opening




New product or service




Company anniversary




New location




Damage control/answer to accusations




Announcing an event



When NOT to write a press release.
Here are some examples of topics that are not press release-worthy:
Slander competition




To be humorous




Announcing a trade show booth




A change of telephone number




Expression of opinion




Here's a fun list of

BAD press releases.

What to include.
Press releases are short, sweet and to-the-point. They are written so that a journalist can get the who, what, when, where and why as quickly as possible. The release should be written in third person and include a location, website and contact information. SEO keywords will enhance the visibility of a publication once it is released and an image always helps as well. Because it is the first thing they will see, the title of your press release should read like a news headline: establish the who and what right away.
Most importantly, a press release should be written by someone who knows what they are doing — the composer should understand very clearly a press release's purpose and carefully follow all of the formatting quirks it requires.
Distribution.
After you've decided on a topic you want to tell the world about, look into when and how you will distribute your press release.
Studies show
the best times to publish a press release are Monday-Thursday between 8AM and 10AM. Fridays, weekends and holidays are the worst times to distribute.
JTech both composes and distributes press releases for our clients. Our composition process is backed by thorough research, keyword integration and industry expertise. If you need advise or help with a company press release, please feel free to
give us a call!
by
Mira Brody
in
Google
,
Optimization
While searching for a business,
70% of customers
place a phone call directly from the browser on their mobile device. To avoid missing out on these customers, business owners should check to make sure their phone number is available, both on their website, on social media and in browsers.
Check browsers.
Many browsers, including Google Chrome and Safari, have implemented a
click-to-call icon
, a phone icon that appears as a person is typing a business name into the search field. Safari most recently added their icon not only to search results, but in search suggestions — before you're even finished typing out the full query.
This contact information is being drawn from Yelp, which is where Safari and Apple Maps draws their business info from whereas Google will pull your phone number from your business's Google Places account.
Social media.
Take the time to check your social accounts for accuracy. As mentioned above, browsers will pull your information from various sources, such as Yelp and Google Places. In addition, Facebook allows you to add a "call now" button to your business account, offering convenience to customers who discover you there.
On a website.
Another way your customers can contact you is through your website directly. At JTech, we often add a phone number, not only on a client's contact us page, but also in the footer. The number is then tagged as such:
<a href="tel://1-406-586-7100">406-586-7100>

This way, when they are browsing your site for contact information on their phone, tapping the phone number will place a call.
Because a majority of shoppers use their mobile devices to find and contact businesses, and because contact information is a search ranking consideration, listing your phone number is an important factor to consider. Ensuring it's visibility across social media, browsers and your own website will keep you accessible to as many potential customers as possible. If you do not see your contact information appearing, or it is incorrect, simply contact us. We'd be glad to check it out for you.
by
Mira Brody
in
Google
,
Industry News
,
Tools & Tips
If you're unfamiliar with it,
Google website Analytics
can be an intimidating tool. When you login, there is a column of confusing terms to your left and pages of different colored graphs displaying the activity on your website. Our Bozeman online marketing team has been helping clients establish and measure business goals and track their progress through Analytics for years now. In this article, we've compiled a list of five key performance metrics we feel are crucial to running any business.
1. Acquisition: Channels
The search acquisition menu helps you understand how you are acquiring the traffic coming to your website. Google provides you with the following default channels when you first set up an Analytics account:
Organic Search




Paid Search




Display




Direct




Referral




Social




Email




(Other)



You can edit these existing channels or define additional ones through Custom Channel Grouping settings. For example, if your company has a specific newsletter they send out, you can add "Monthly Newsletter" as a channel to monitor how much traffic it is driving to your website. You can also watch specific paid advertisements to see which ad campaigns are paying off for you.
Ideally, you'll want to see positive results from all channels you put effort into. Monitoring traffic channels allows you to see which are succeeding and which are falling behind so that you can react accordingly. For example, if your social media measurement is failing, but you throw a lot of resources at it, it may be time to reevaluate those efforts and try a new approach.
2. Acquisition: Referrals
Acquisition referrals display the external sites that feed traffic back to your site, excluding advertising and organic search. This data reveals which of your campaigns an content are paying off. Some common examples of external sites may be:
Press releases




Social media




Guest posts on external blogs




Business listings



Ideally, you should be putting effort into the sources that have a high return rate. If you're paying a lot to appear in a business listing, for example, but it is not showing up in your referral Analytics, it may be time to redirect that cost somewhere else.
3. Behavior: All Pages
Behavior Analytics is a great visual tool with which to familiarize yourself. Under the behaviors tab, you can view the "journey" users are taking through your site, page by page, through a series of colorful nodes. You can draw some useful conclusions about your site through these visual nodes. For example, if users are landing on your home page, going to your product page and immediately to checkout, you have a well-oiled ecommerce machine. If you find that users are dropping off before a purchase, pinpoint where and uncover why this may be happening. Maybe a link is broken, or some copy is misleading, or your design is frustrating. Either way, tracking user behavior flow will reveal what does or does not work your site, page-by-page.


4. Conversions: Goals Overview
The conversions feature allows you to set specific goals you want users to complete on your site. Defining these goals is really up to you. Here are a few examples of goals:
A specific destination




Visit duration




Page visits




Downloads




Newsletter signups




Contact form submissions



Over time, as customers complete them, your overview page will fill with completion metrics and allow you to track the data most important to you.
5. Conversions: Ecommerce
If you run an online store you should enable ecommerce tracking. This will track specifics, such as:
Ecommerce conversation rate (total transactions divided by total website sessions)




Number of transactions




Revenue




Average order value




Unique purchases




Overall and average quantity




Average price




Average revenue




Per session value



In addition, every transaction that takes place, including SKU and transaction number is complied in an inventory list. Since this data can get massive, ecommerce Analytics includes a feature to track only specific products, and view reports with only the data that is important to your sales performance.
Google Analytics is a massive data collecting tool that can yield a ton of important information. Although this list barely scratches the surface of it capabilities, hopefully it has helped you gain some insight. If you have yet to set up Google Analytics or need help tracking or understanding any of these performance metrics, please give us a call. We have an experienced digital marketing team who will help you make the most of your efforts so that your business can thrive online.
by
Mira Brody
in
Announcements
,
Google
,
Industry News
,
Social Media
On January 24th, Google launched a new version of their social media platform, Google+. Over the last few years, Google has taken notes on customer feedback and recently revealed that the following changes have been included in this new update:
Fight against spam.
If you or your company uses Google+ on a regular basis, it should be no secret that it has some serious issues with spam and otherwise low-quality content. They plan to combat this by hiding what they deem "low-quality" comments on community pages. Whether spam or simply un-beneficial to the conversation, they can still be viewed under a hidden comments list, if needed. This focuses efforts and visibility on high-quality content and encourages useful conversation among Community members.
Google Events.
Google brought back a previously-removed feature: events. Google+ users can once again create and add events to their calendar that same way you had in the past. Once you've created an event, you have the ability to invite friends, post photos and send out notifications to those attending.
New design.
An updated design doesn't offer any major changes, but Google claims they've eliminated some whitespace to focus attention instead on the content, making room for more posts and comments. You can also now zoom in on images, a bonus for those using Google+ to display their artwork or photography.
"We believe the new Google+ is really your Google+— designed around your suggestions, requests and needs," stated Product Manager, Danielle Buckley in a recent Google+ blog post. They will continue to work on this new version, catering its usability to its members and encourage feedback from users. If you haven't yet, check it out!
by
Mira Brody
in
Announcements
,
Google
,
Industry News
,
SEO
,
Tools & Tips
About a year ago, we
introduced
the concept of new top level domains (TLDs), and how they were going to pave the way to a more organized internet. Although most of us are familiar with .com, .net or .biz, custom top level domains have gained momentum, allowing for industry specific options. JTech has helped acquire a variety of these, including
oohshiny.jewelry
,
route93.pizza
and
rem.solutions
.
When you have an industry term directly in your domain, it provides an extra level of brand protection and hopefully return more relevant searches for better positioning in search results. If you are in the market for a new domain, and are considering one of these new, industry specific options, here are a few updates you should be aware of:
More availability.
Although it seemed off to a slow start,
thousands
of TLDs are now available for purchase. Some of the
most popular
domains right now include —
.news at 75,480
.pub at 65,990
.design at 54,165
.photography at 49,154
.blog at 45,009
.gallery at 18,129
.run at 16,997
.beer at 10,327
.cafe at 8,113
.tools at 7,805
Cost.
Pricing for domain names based on the new top level domain names varies tremendously depending on demand, ranging from $13.00 for domains using .club and .futbol to domains at .cars, which are currently
going for
$2,099.00.
Maintain site ranking history.
Although Google still hasn't taken a concrete stance about whether they will favor these specific TLDs over the generic ones, they have maintained that the process of
moving your site
to one is the same as any there domain name transfer and that no additional search ranking history will be lost.
The time to obtain the perfect domain name for your business is now. An early jump will ensure that you get a relevant, memorable domain that will boost the authority of your online business. We will continue to update you as more information unfolds, and if you want more information or help securing a specific domain for your business,
give us a call
and we'd be happy to help.