Web Design and SEO Blog
by
Mira Brody
in
Announcements
,
Social Media
The Shipton's Big R website processes online orders and streamlines administrative workflows. Driven by the success of their ecommerce site, JTech creates an introductory video which was presented to ranch and outdoor supply stores at the Mid-States Conference in Las Vegas, NV.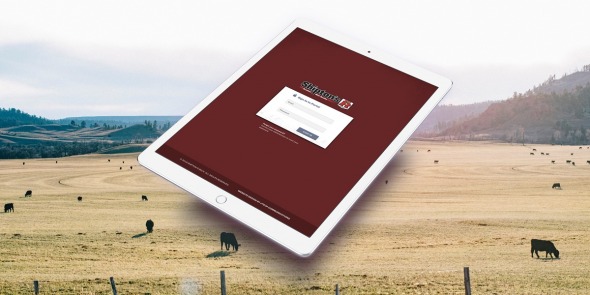 The ranch supply industry is an important staple in Montana and the Northern Midwest. One of our clients, Shipton's Big R, is one of these suppliers for the Montana and Wyoming region, alongside other members of
Mid-States Distributing
who do business all over North America. We feel that many of the Mid-States partners could improve their bottom line and streamline workflows with a new website, so we were grateful to have the opportunity to introduce ourselves to the nearly 40 members present at their conference this past November.
How we helped improve the way Shipton's Big R does business.
Shipton's Big R has been serving their communities for 75 years and had an established foundation for success. We were determined to pay homage to them when we built their fully integrated website, paying close attention to serving their loyal customer base. Their site is an advanced ecommerce system providing customers with the option of purchasing their items online and acquiring them through in-store pickup or to be shipped to their home. In the employee portal, staff are instructed to collect orders for in-store pickup or shipment through UPS, and orders can be monitored and managed to issue returns, check the status of an order and much more.
What business tools would make your life easier?
Where are your customer pain points? What tools would allow your staff members to work more efficiently? We'll help you uncover the answers to these questions so your ranch supply business can improve its bottom line.
A few examples of solutions we've built:
Integration with inventory and POS systems such as Epicor




Collaboration with scheduling programs such as Outlook




Online HR department with job listings and a digital application




Market online promotions, sales and in-store events




Interactive map and driving direction to accommodate one or multiple store locations



The first step to building a custom website is vision and planning — we'll work with you to determine the best approach for your business according to budget and company goals.
Our experience in the ranch supply business will help you reach your goals.
Special thanks to Jay Carroll and Jessi Erickson of Shipton's Big R and our videographer Jusup Sandoval, we were able to create a promotional video that best represented our company and that we could be proud of, and we are happy to present the
finished product
to you. We have a firm understanding of the challenges faced by the retail farm and ranch industry, which is why we're grateful for the unique opportunity to introduce ourselves to members.
For those without a website, or one that is not working for them as best it can, we truly believe that a custom website is the best solution. Your website will be the tool you use to help your business run more efficiently and assist you in reaching your financial goals. Contact JTech today and talk to one of our team to learn about how we can improve your bottom line.
by
Mira Brody
in
Announcements
It was a busy year for JTech! We're excited to have gained relationships with new clients, as well as continue partnerships with existing clients. We grew our staff and launched new, community-oriented marketing campaigns — be sure to check out our billboard on Main Street and N Church above the Western Cafe. As we bring in the New Year, we'd like to take a moment to reflect and share with you a few things we are thankful for this year.
Our Community
Part of our efforts focused on getting to know our fellow business owners by participating in events through the
Downtown Bozeman Association
,
Prospera Business Network
and
Leadership Montana
. We had a great time meeting some of you out in the field and hope to continue to participate in our wonderful community in the future.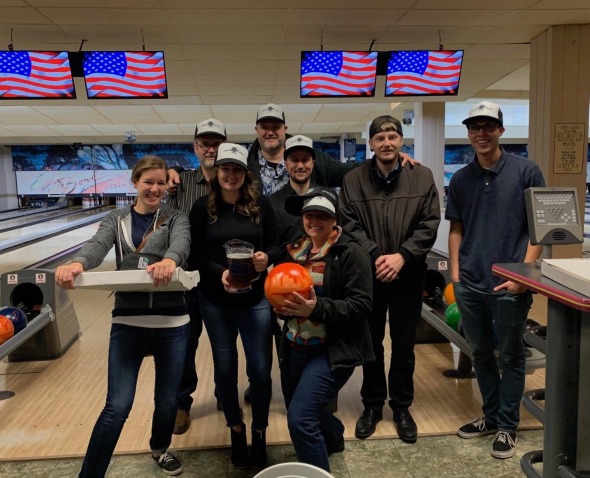 The team Bowled for Kids' Sake in October, a fundraiser benefitting Big Brothers Big Sisters, raising $600 to help support kids in and around the Gallatin Valley.
We sponsored a beautiful
downtown flower basket
and participated in
Crazy Days
, offering discounts off all new sites. We attended Propsera Business Network's Sip and Chip and some super fun fundraisers for Thrive. Josh, our president, has been active in Leadership 49, the Park County division of Leadership Montana to hone his skills and network with local business owners.
Our sponsored downtown flower basket for the Downtown Business Association was displayed over the summer in front of Pita Pit on Main and S Rouse Ave.
New Adventures With Existing Clients
Working with existing clients on a new venture is always a fun undertaking. We had the pleasure of working with
Shipton's Big R
, a ranch supply store in Montana and Wyoming, to add ecommence to their site allowing customers to order online and have items ready for pickup, or shipped to their home. Shipton's Big R then graciously invited us to present to ranch supply store owners and CEOs at the Mid-States conference in Las Vegas. We worked with local videographer, Jusup Sandoval of Experience Blyss, to produce JTech's first
promotional video
and had a great time tapping into a new creative side of ourselves.
We also worked with
Peak Property Management
to overhaul their dated website. The new site better serves their clients and staff members, setting them apart from competition and positioning them as a professional and experienced rental management company in Bozeman.
New Businesses!

Starting a new business is a journey that we always love to be a part of. Nordic Team Solutions is a cross-country ski training and consulting company run by 4X Olympian Andy Newell. We were happy to work with Andy to build a site that would attract new customers and serve existing ones by providing tutorial videos and training exercises to his members. Check out his new site
here
!
Our Growth
JTech gained two new team members this year —
Katie Jenkins
, our Relationship Manager, and
Nick Jensen
, marketing data analyst/CSR. Together, they have formed a strong team of customer service representatives, allowing us to be more proactive as we look for ways to help you succeed online. They'll help clients with website changes, ongoing maintenance and anything else they may need to run their online business.
In My JTech, we added an
onboarding feature
, allowing users to add additional teammates to manage their site and edit permissions.
Our Business Partnerships
New business partnerships have allow us to grow our services by creating a mutual referral plan with other local businesses. We are happy with the partners we've gained this year:
Ben Johnson Photography
and Wolfguard IT. Ben Johnson is a talented photographer who specializes in product photography, headshots and on-location photography. He has improved our
About Us
page, as well as provided custom photography for
Great Divide Dental
.
Wolfguard IT
is a dedicated computer consulting company in Bozeman, MT who partner with businesses all over the country to prevent technical issues.
We are happy to build a network with businesses that share our devotion to client service and quality work and are looking forward to the projects we take on with Ben and Wolfguard in the future.
Welcoming 2019
Thank you to all our wonderful clients who allow us to do work we love and are proud of. We look forward to working with you in the coming New Year!
by
Mira Brody
in
Announcements
The JTech office will be closed Tuesday, December 25th in order for our staff to celebrate Christmas with our families. We will return Wednesday, December 26th.

We will also be closed Tuesday, January 1st for New Years.

Merry Christmas and Happy New Year to all!

by
Mira Brody
in
Announcements
,
Content
,
Design
,
Development
Peak Property Management is the perfect case study for a company who improved their business — simply by updating their site.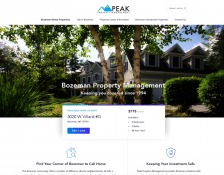 In a high-octane rental market,
Peak Property Management
in Bozeman, MT is finding their edge against competition with a website overhaul. During our planning and vision discussions, many of the features we discussed with them would benefit any administrative offices in the property rental agency industry. Here are a few ways we are helping Peak Property not only attract new customers, but also make life easier for their staff.
Tenant Portal
— Renters are more often than not, busy people. They have jobs, school, pets and children to feed and errands to run. Having to drive across town to drop a rent check in the mail or at an office can add to that to-do list. A tenant portal allows tenants to log into a secure area to view their balance, pay rent and submit maintenance requests. In this case, Peak Property's website will link to a third-party portal, Property Boss, with the potential to update to a custom portal in the future. Offering a tenant portal will cut down on the hassle of late payments and make your rental agency more desirable against competition who do not have this capability.
Pre-Approval Process
— Property managers use applications to gather basic information and pull credit reports on individuals looking to rent. On their new site, we encourage users to use this pre-application process where it seemed helpful, so that Peak staff receives less phone calls from potential tenants who have not yet completed this process.
Automated Mailer
— The automated mailer for Peak Property will serve three primary markets: property owners, tenants and potential tenants.
Property owners will be kept up to date on the status of their investment. This way, they can make the decision to raise or lower rent, add amenities, or adjust their listing in other ways that may attract renters.




For tenants, the mailer will also serve to notify tenants of important announcements.




Potential tenants who have used the site's saved search feature will receive daily or weekly emails showing available properties that fit their desired criteria.



Because the mailing system will be automatically generated from existing site data, it requires very little staff time.
Education
— Like many businesses, Peak Property staff spend an exorbitant amount of time answering phone calls from people with the same questions over and over. The new website will feature helpful information sourced from a list of frequently asked questions the company has accumulated over the years. We plan to organize this information into categories aimed at the needs of renters, students, and parents of students. It also includes community information: bus schedules, bike paths, Montana State University information and statistics about on-campus vs. off-campus living costs. This resource will save Peak Property staff from constantly answering phone calls or emails so that they can work on more important things.
Investment Properties
— In addition to managing rentals, Peak Property is licensed to buy and sell real estate. Our Digital Marketing team found some significant keyword optimization opportunities in this industry. We plan to build Peak Property an Investment Properties page and link to their listings on
Windermere
as well as write content that focuses on these underutilized keywords.
Conclusion
In addition to theses features, a website overhaul also updates the overall design and content to better represent Peak Property's business, and the site will now be designed to perfectly accommodate any mobile device. We are excited to be underway on this new project! If you are in the market for an website overhaul,
talk to us
about getting half off — or any other questions you may have.
by
Mira Brody
in
Announcements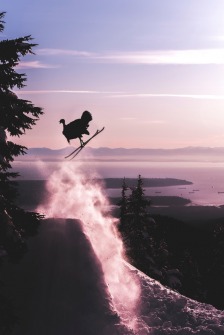 Just a reminder that the office will be closed Thursday, November 22nd and Friday, November 23rd so that our team can enjoy the Thanksgiving holiday with our family and friends, play with our cats, and go skiing.
We will reopen on Monday, November 26th. Have a wonderful Thanksgiving!
by
Mira Brody
in
Industry News
,
Security
,
Tools & Tips
A blog article by technical support partners, Wolfguard IT

HTTPS is the secure version of HTTP — the 'S' at the end of HTTPS stands for 'Secure,' meaning all communications between your browser and the website are encrypted. As HTTPS gains traction in industries beyond ecommerce, Google has been marking websites without HTTPS as "insecure," motivating business owners to convert to maintain credibility and security amongst their customers.
Learn more about encryption from our partners over at Wolfguard IT in their recent blog post,
Your Business Needs to use HTTPS
. In order to secure your address, you'll have to acquire an SSL certificate — we recommend Let's Encrypt for most website needs. If you need any help, don't hesitate to
contact us
.
by
Mira Brody
in
Announcements
,
Design
Great Divide Dental's New Website Design Project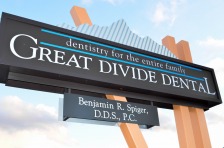 From Apple to McDonalds to Firefox — most well-known brands are update their look and feel over the course of their lifetime to keep their brand fresh and relevant, and your business is no exception. Whether you do a full company rebrand, simple design update, or a site refresh, you'll appear more modern, stand out in your industry against competitors, and reach more customers. We recently did a refresh of
Great Divide Dental's website
, which we are excited to show off! We believe the new site better reflects Great Divide Dental's professional staff, modern office and extensive services. Here are a few areas we worked on —
Highlighting Services
Great Divide Dental's new website has two tiers of navigation. This focuses attention on the most likely reason for your visit — dental services — in primary navigation while keeping other useful navigation points above, in the secondary navigation. For the refresh of their website, Great Divide also took advantage of our custom copywriting services — we were able to research and expand each service page with in-depth, informative copy, benefitting their search ranking and establishing them as industry leaders in dentistry care.
Custom Imagery
We helped Great Divide Dentistry partner with
Ben Johnson Photography
to capture real, local imagery for the new site. Custom photography often can draw in customers with a power that stock photography can't always achieve. Hiring a photographer to shoot your office, staff or atmospheric images from around the town your business resides in makes you appear more credible online
Care Instructions
Going to the dentist is a common fear. Great Divide Dentistry's goal is to make everyone who comes through their doors feel comfortable, no matter their oral health history. To encourage transparency, we've detailed procedure details and after care instructions on the website. The new Care Instructions page includes a search function to quickly find the information you need and various procedure topics to ease anxiety and prepare for post-procedural care.
When It's Time to Redesign
Great Divide Dentistry's new, refreshed website better serves their clients, attracts new customers and is more informative to users. If you feel your site is in need of updating,
contact us
— we'd be happy to talk through some affordable solutions for you.
by
Mira Brody
in
Announcements
,
Google
,
Social Media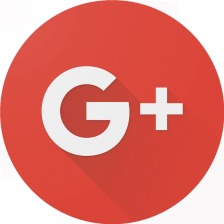 Citing low usage, as well as a recent data breach, Google has announced they are shutting down Google+ for consumers. The social media platform had always trailed behind others such as Facebook, Instagram and even LinkedIn; even though registered users are estimated at 111 million, those numbers are mostly due to the fact that profiles were automatically created when someone signed up for Google and the actual activity was low. In a study that included 500,000 randomly selected Google+ profiles,
90%
had never posted publicly at all.
Data Breach
While it's possible Google+'s demise was in the cards for a while, many speculate it was their recent security breach that ended it all. During an internal security audit in
March 2018
, it was discovered that a bug in the Google+ People API allowed access to user profile information that was set to private — including name, email address, occupation, gender and age. Although Google cannot confirm which users were impacted, they estimate nearly 500,000 accounts were affected.
Aside from security, however, here are a few reasons why Google+ failed to maintain engagement from its users:
Competition — Consumers are drawn to more popular social networks such as Facebook, Instagram and Snapchat.




Spam — As it lost popularity, Google+ became a hotbed for spam, making the platform undesirable.




Lack of Consumer Input — Time and time again it seemed consumers were giving negative feedback about Google+, but Google refused to listen or make changes based on that feedback.




No New Offerings — People preferred Facebook to Google+, because Google's approach to social was never fun or new. Their needs were already being met by existing social media platforms in more engaging ways. Although the initial offering promised a revolution in the way we shared information with our friends online, the reality is that it never took off.



Lessons for Business Owners
Although Google+ did contribute slightly to online authority, the loss of your account will not affect SEO or your long-term digital marketing strategy. Google reports they will shut Google+ down over a ten-month period, so if you were one of the few who did have a large following, encourage them to add you on your alternate social media pages instead. This is a good reminder that the industry is ever-changing and to never rely on a single platform for your social media strategy, no matter how popular it may seem at the time.
by
Mira Brody
in
Announcements
,
Google
,
Industry News
,
Security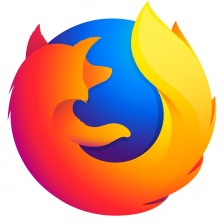 Last summer, we
informed you
of Safari's tracking prevention efforts — Apple's crusade to protect their users from being tracked and targeted by creepily persistent advertisements while browsing online. Very soon, Mozilla's Firefox browser will join them with the introduction of Content Blocking, providing users with more control over what information they share with the sites they visit. "This is about more than protecting users — it's about giving them a voice," states Mozilla in a
blog post
announcing this change. Mozilla believes users don't experience the level of privacy they deserve; even though some sites find data collection necessary to stay in business, users should have control over this transaction and be aware of it before it happens.
What Firefox is Targeting
Blocking trackers from loading in the first place, increasing page-load speed




Stripping cookies and storage from trackers that store access from third-party content




Blocking tools that allow per-user fingerprinting or silent cryptomining




Giving you control with clear tools to choose what information to share



What It'll Improve
Site speed
—
Ghostery
, an independent tracker-blocking service, cites that about half the time it takes any given webpage to load is spent loading third-party trackers. Blocking these trackers will make websites load much faster and improve user experience.
Your right to privacy
— Strengthening the campaign against web-based invasions of your privacy is always a worthy cause. Although sites need to store cookies in order to provide an optimal user experience, this should never compromise your privacy as a user and a healthy balance should always be encouraged. Firefox blocking cross-site tracking is a step in this direction.
How To Manage Your Privacy
Firefox's Content Blocking is currently available for Firefox Nightly users to try out, and will be available to all users in Firefox 65. Further refinements to these efforts will continue as new versions of Firefox are released. If you are a Firefox user, information about managing your privacy settings can be found
here
. For Firefox Nightly users, Mozilla provides the following helpful steps in the "Content Blocking" preferences panel:
Click the checkbox next to "Slow-Loading Trackers" to improve page load performance.




Click the checkbox next to "Third-Party Cookies" and select "Trackers (recommended)" to block cross-site tracking cookies.



by
Mira Brody
in
Announcements
,
Optimization
,
SEM
,
SEO
We are happy to take on our former marketing intern, Nick Jensen, as a full time employee!
Nick
has been an exceptional intern, aiding our Marketing Department with his skills in search marketing, link building and other SEO efforts. As a full-time member of our front office Digital Marketing and Customer Service Department, Nick will have more time to spend with our clients, helping them to devise a long-term plan for the success of their business.
Nick came to us from Montana State University's School of Business — JTech has had a close internship program with MSU's business students for many years and are proud of the success it has shown. So far, Nick has been composing our clients' monthly advertising and quarterly marketing reports, purchasing domains, and learning the ropes of our Digital Marketing Department. We look forward him being an involved member of our team as we expand the quality services we provide our growing clientele.