Web Design and SEO Blog
by
Joshua Reynolds
in
Announcements
,
Design
,
Development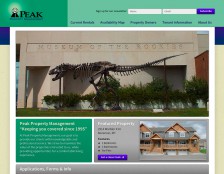 We've been buffing and polishing the new website for Bozeman's Peak Property. Peak Property manages investment properties in Bozeman and Belgrade, offering knowledgeable and professional services to maximize the values of the properties they care for and provide a comfortable experience for their tenants.
Their new website is clean and spacious, highlighting available properties on a dynamic map with filters for desirable property traits. Visitors interested in property updates can save their searches for a particular set of attributes and conveniently view properties that match their criteria in the future.
The new website is a great update for one of our long-time customers. We invite you to pay a visit:
rentbozeman.com
by
Joshua Reynolds
in
Announcements
,
Tools & Tips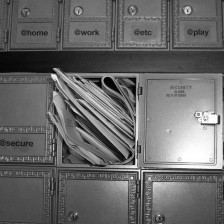 Do you ever run up against your email's storage limits? We know that storage limitations can sneak up on you; before you know it, your full inbox is refusing to take a single new message. To help you avoid hitting your inbox's limit, we've added an early notification system for all email managed by JTech:
When your inbox is at 85% capacity, we now email you with a warning that you're getting close to capacity.
At 95%, we'll send another warning — in case you missed the last one, you have a last-ditch opportunity to act before emails start bouncing back to their senders.
We hope this helps! And of course, you may simply need a bigger inbox. If that's the problem, don't hesitate to ask us about an
upgraded email package
.
by
Joshua Reynolds
in
Content
,
Tools & Tips
Does your company maintain a blog? Maybe you do, or maybe you're planning to deploy one. We've noticed that many businesses maintain separate blogs instead of combining the engagement efforts of their blog into their website.
As you may know, one of the best ways to bring customers back to your website is to update frequently to reward visitors with something new when they return. An integrated blog and more frequent updates will not only improve visitor engagement, but will also increase your website's relevance in the eyes of search engines.
To discuss adding a blog to your company's website, call (406) 486-7100 or
Contact Us
.
by
Joshua Reynolds
in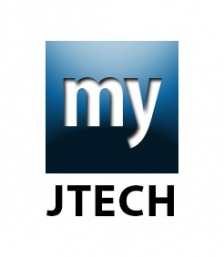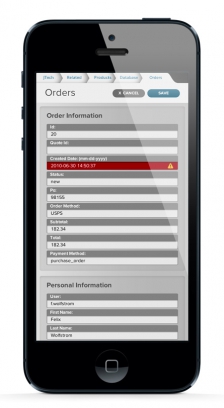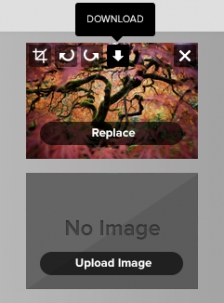 Modernizing the Control Center is just the beginning.
This is the first article in a series about My JTech.
We're modernizing, simplifying and adding more muscle to the JTech Control Center. This is the first phase of
My JTech
, an integration of all our services under one roof. We have ambitious plans — closer integration of our webmail service, detailed analytics, notifications, domain services, and more. To get started, we're very excited to start talking about the changes to the Control Center, which will become available later this year.
The Control Center is receiving a
complete visual overhaul
, focusing on
simplicity
and
ease of use
. In the old Control Center, editing content on your website mostly happened in small containers. Times have changed and so have monitor sizes. In My JTech, editing and publishing your website's content is now easily executed from any device. The new interface utilizes the entire screen, whether it's a mobile phone or a massive desktop monitor. Expect your smartphone or tablet to work beautifully with My JTech — it has been engineered for easy updating, editing and publishing on the go.
We've streamlined how you edit the deeper layers of your website. When you edit your site's content in My JTech, related content will appear on the same page. From this single page, you may access all related content sections. As you edit your site, My JTech detects data types (money, addresses, and more) and will validate your data to make sure it conforms — if you accidentally leave without saving, it will remind you to do so.
We've
polished and improved every component
of the Control Center. To make it easier to work with big and complicated sets of data, we've added advanced search filtering, manual controls to show, hide, and resize columns, a full-window list mode, and dynamic loading of content as you scroll — no more switching between pages required.
We've re-envisioned the way you manage and upload images to the Control Center with an array of new features to make uploading and perfecting images for your website better than ever. Uploading is easier than ever, and we've added the ability to drag-and-drop your images or other files into the browser. Rotating, zooming and cropping makes it easy to get your image looking just right.
We think you'll find My JTech powerful and easy-to-use, but we know that all changes can take some time to become familiar with. To help you navigate any confusion with the changes, we're adding a Support section. We'll have helpful videos, walkthroughs and guides there that will help answer questions if they arise.
Our team has been hard at work on this for a long time. We can't wait to share
My JTech
with you. We think you'll love it! Watch for the June Dispatch when we'll go into more detail about the interface overhaul and the new way of editing and publishing your website's content.
Email Setup Guides
As part of providing email services to our clients, we've developed a comprehensive collection of setup guides for a wide assortment of email clients.

We know setting up email can be tedious, but these guides walk through each step of the process. The next time you're setting up a new device to read your email, we hope these guides will make the process easy.


by
Joshua Reynolds
in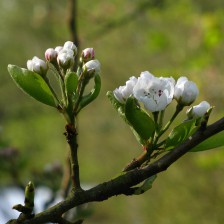 The weather has turned beautiful, and the siren call of spring's natural beauty beckons us all outdoors from the confines of our offices. Before you succumb to the call of the wild, we urge you to think of your website.
Many of our clients make annual updates to their website in autumn after returning from summer's adventures. If you make plans for your website now, your website will be fresh and up-to-date at the end of summer instead of competing with other rejuvenated summer folk for our production team's autumn hours.
Give us a call today: (406)586-7100 or
Contact Us
with your desired changes.
by
Joshua Reynolds
in
Announcements
,
Industry News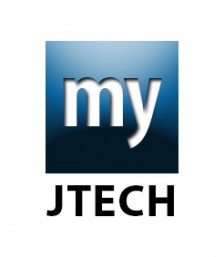 For over a year now we've been biting our tongues, waiting to share some exciting news with you. But now the time has finally arrived. We're building the next generation of the Control Center —
My JTech
.
In My JTech, editing and publishing your website's content is now easy on any device. The new interface utilizes the entire screen, whether it's a mobile phone or a massive desktop monitor. Expect your smartphone or tablet to work beautifully with My JTech — it has been engineered for easy updating, editing and publishing on the go.
We've streamlined the process of editing and publishing your website's and content, adding power and polish to all the ways you interact with your content. We rebuilt our file and image management systems to make uploading and editing a breeze. We've added tools to help you maintain complicated data behind the scenes, and will be adding a Support section that shows how it all fits together. We'll be going into all the changes in depth in our monthly newsletter, the JTech Dispatch. Watch this announcement area and please read our newsletter, the dispatch. We can't wait to share
My JTech
with you.
by
Joshua Reynolds
in
Tools & Tips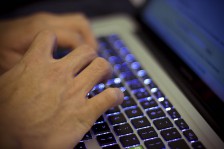 Rather than announcing a new site, campaign, or hire this week, we wanted to remind everyone that we have a resource available: email setup guides for configuring your machine or device to send and receive mail through your JTech account. Perhaps you're just starting with us, or perhaps you got a new iPad, iPhone, or computer. We hope these guides will make the setup process painless.
by
Joshua Reynolds
in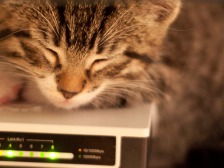 JTech just completed an upgrade of some of our web servers' hardware to a new mirrored drive array. Mirrored arrays employ a methodology that keeps the same data on multiple hard drives; if one hard drive fails, the web server will continue to operate normally — with no interruption or loss of data.
We anticipate that this upgrade will give us many years of trouble-free operation from that web server and guard against potential hardware failure. Data safety, reliability, and good service are incredibly important to us.
by
Joshua Reynolds
in
Announcements
We set out to find a new project manager, and in the process met a diverse group of people around the country. Ultimately one of them stood out from the crowd — MSU graduate Tyler Miller.

Tyler brings a love of design, a technical background and an eye for detail to our team. Having majored in photography at MSU, he has a well-developed sense of aesthetics and an ability to manage minutiae. Originally from Pennsylvania, he came to Bozeman for a breath of fresh air, and as many others have done, decided to stay.

He is excited to work in our industry and has a passion for all things web development. A talented communicator in visual and written mediums, he plans to use those skills to help our clients' businesses as they grow and change. Tyler lives in Bozeman with his newlywed wife Lindsey and their two dogs, Buster and Stark.

Join us in welcoming Tyler. We think you'll enjoy working with him!
by
Joshua Reynolds
in
Optimization
,
SEM
,
SEO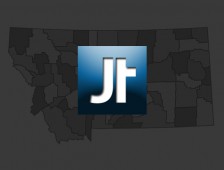 This week, JTech launched a statewide search marketing campaign promoting our custom website design and development services. What we like to call
advanced websites
are an integration of cutting-edge web standards, design, optimization, and technical wizardry with a custom content management system that makes your website incredibly easy to maintain.
The new campaign focuses on two aspects of our business: website design and website development throughout the state of Montana. We're proud of the experience and flexibility of our programming team and have now deployed a landing page to highlight those strengths. In addition, we're tying in a companion landing page for JTech's design services to find those who are searching for a visually striking approach.