Web Design and SEO Blog
by
JTech Communications
in
Announcements
,
Industry News
Missoula, Montana: On May 30, JTech president Joshua Reynolds will be joining a symposium of web development experts hosted by the Montana Mediation Association as part of their 15th Annual Conference. The web design and development experts will be presenting to mediators and attorneys from around the state of Montana to describe the importance of web design and provide an understanding of how modern website development services can save organizations time and help them do business online.
Josh is excited to meet with the web designers and developers of the Missoula area and to share JTech's custom website development expertise with the members of the Montana Mediation Association. To learn more about the Montana Mediation Association, visit their website:
mtmediation.org
by
Joshua Reynolds
in
Announcements
,
Design
,
Development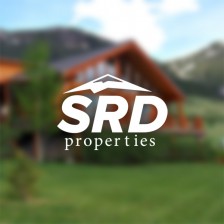 JTech is developing an advanced website for SRD Properties of Butte, Montana. SRD Properties is a family-owned business of specialists in commercial real estate with properties and partnerships throughout the state of Montana.
The new SRD website has a unique structure that will meet their specific needs. Rather than following a traditional website structure, their custom site has no homepage dedicated to the company. Instead, each property SRD has available will be featured in a detailed page with beautiful, high-resolution photography, embedded Google map, and invitation to contact SRD about taking a tour of the property.
Our Montana website development team will build SRD Properties website using responsive design, with a beautiful layout that perfectly accommodates mobile phones as well as desktop computers. We can't wait to share it with you!
by
Joshua Reynolds
in
Announcements
,
Social Media
,
Tools & Tips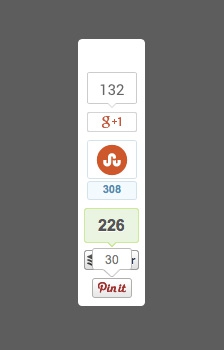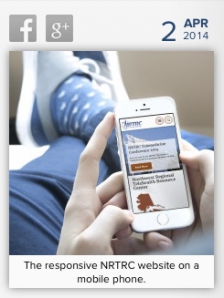 We are all aware of the social media buttons that take up space on many websites today. Their goal is to draw the user into connecting with their owners' brands on Facebook, Twitter, Instagram, Pinterest, Google + and many others. But are they actually worth it? We think the answer is sometimes, but often not. The downsides can be considerable.
Advertising without benefit?
Websites embedding social media buttons are providing free advertising for Facebook and Twitter. Buttons encouraging you to "like" or "+1" are primarily advertisements — sometimes people will use them, but the interaction doesn't necessarily benefit your brand. Anecdotally, we've observed that a "like" on Facebook often goes no further than a friend offering support for their friend's idea or post. Those "liking" often never even click on the link of the post they liked.
Slowing your website down.
Embedding standard social media buttons such as "like" or +1 can slow your website down considerably as the button loads JavaScript and sends requests to the social network's servers.
Tracking you and your users.
Facebook and Twitter's buttons place cookies on your visitors' computers to track your visitors around the web. This helps social media companies develop a full profile of your visitors and customers' browsing habits — even if they never click any buttons. By hosting these buttons, you are allowing unaffiliated third parties to spy on your visitors.
Bragging or looking pathetic?
The social media buttons that tout how often your content has been shared on one network or another are a double-edged sword: if few people are sharing your content, you may look desperate or pathetic. If it's gone viral and has thousands of shares, it may look as though you're bragging about your popularity.
Using social media buttons wisely.
JTech works with our customers to create purpose-built custom websites that allow you to do business online. Because our websites are a place for you to do business, rather than just a marketing piece, the best practice is to use social networking sites to create links to your website — not the other way around. When we integrate social media into our customers' websites, we do so in a deliberate fashion that allows for our customers' content to be shared on social networks and, most importantly, generates links
from
social media
to
our customers' websites.
Because of the way we integrate social networks, they don't slow your website down —we integrate them in a way that doesn't include cookies from the social media networks, so your customers aren't being tracked that way. We invite users to plug your content into their own social network, showcasing your content and allowing the person who shared to add a few words of their own. As compared to a "like" button, sharing does much more to reach the ultimate goal of inviting people to your website, interacting, getting their questions answered and doing business with your company.
Like buttons (and their equivalents on other social networks) are a tool to be used deliberately and with care. As Oliver Reichenstein of
Information Architects
, a strategic design agency, comments: "It's not like the number of tweets shows how interesting an article is. It more likely shows the strength of their social media profile." JTech can help you build a cozy web-based home for your brand through your website and a social yellow brick road that guides the users to that cozy home. Your website is the destination, rather than the beginning of a journey to someone else's content.
Spring 2014 Marketing Intern
Diego Campos
Please join us in welcoming Diego Campos, our Spring 2014 marketing intern. Diego is majoring in Marketing, with a minor in Finance at Montana State University. Born and raised in Mexico City, Diego has spent his last four years falling in love with Bozeman's beauty and opportunities for outdoor recreation.
Diego will be working closely with Mike Kostrey, our search marketing manager. His organization and attention to detail, as well as his digital marketing knowledge, will assist JTech and our efforts for our clients. Of course, Diego's skills of analysis aren't limited to marketing: he's been playing tennis since he was four years old and is an asset to MSU's team. Welcome to JTech, Diego!
by
Joshua Reynolds
in
Announcements
We're very pleased to welcome our Summer 2014 online marketing intern: Diego Campos. Diego is a senior at Montana State University majoring in Marketing, with a minor in Finance. A native of Mexico City, Diego has been in Bozeman for four years enjoying Montana's great outdoors: biking, skiing, and playing tennis for MSU.

Diego brings JTech a strong sense of organization and a terrific attention to detail. He'll be using his academic background in digital marketing to work with Mike Kostrey, our Search Marketing Manager. Welcome to the website marketing team, Diego!
by
Felix Wolfstrom
in
Design
Take a moment to think about a really awesome experience you had when using an app or website. Hopefully that was easy; even if it wasn't, I feel confident that this next exercise will be. Can you think of a website or app that was dissatisfying, frustrating, or intrusive to use? What caused that experience? Was it the result of the website or app's design? As a human interface designer, these are questions that keep me up at night.
Goals of interface design.
Interface design is the art and science of creating a place where people can intuitively get things done. In a commercial context, the interface must also draw attention to a company's strengths and facilitate revenue. While pursuing these goals, it's important to keep ethics in mind, much as physicians take the Hippocratic Oath — first, do no harm.
Dark patterns.
When ethics are not a deliberate part of the design process,
dark patterns
can emerge. Dark patterns are interface design choices intended to trick the user, often into spending more money or giving up unnecessary personal information. Sometimes, dark patterns are the result of deliberate action by the designer; other times, they are mandated by a designer's employer because they appear to generate greater revenue. Design choices are ethical choices and can clearly signal a company's intent — are they trying to help you do great things, or are they trying to take advantage of you to make a quick buck? When companies try to trick their users, the backlash can be immediate and long-lasting.
What do dark patterns look like?
Dark patterns appear in many shapes, and are unified by using deception to accomplish business goals. For instance, any interface that encourages you to make a mistake to promote a business's interests is a dark pattern — an advertisement disguised as content on a webpage, a checkbox that must be checked in order to not receive a newsletter. They exist in the brick-and-mortar world as well: hidden charges on phone bills, aisles laid out to confuse shoppers and keep them in-store, and super-limited inventory on sale items used to get people in the door, to name a few.
Case Study: Parallels
An example of obvious dark pattern usage comes courteous of Parallels, the popular virtualization software. With every purchase of Parallels 8, they added something to your shopping cart without telling you: an Extended Download service ($6.99) that allowed you to re-download the software for free. Not only did they add something to your cart without asking: the service itself was entirely redundant, because the software was already a free download from their website. In addition to this tricky bundling, the shopping cart prominently recommended buying a backup CD ($14.95) of the software — the same software that could always be downloaded free from their website. Perhaps this CD would be useful for those without reliable internet access, but its existence seems more like a cynical ploy to exploit people's natural aversion to loss.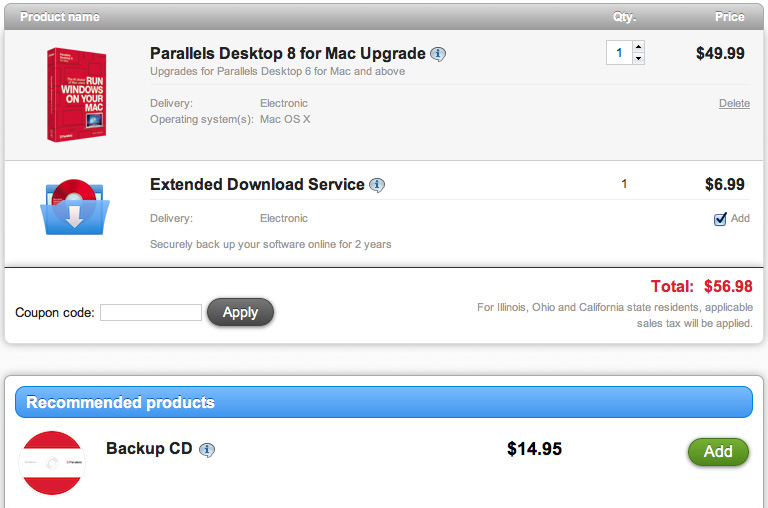 After a tidal wave of criticism (and likely, lost sales) from their customers, Parallels backpedaled on their use of dark patterns. Parallels 9, the next iteration of their product, did not sneakily add anything to the shopping cart without asking — but still recommends the useless Extended Download Service. This is clearly
less
of a trick, but they're still trying to charge money for a product with no merits.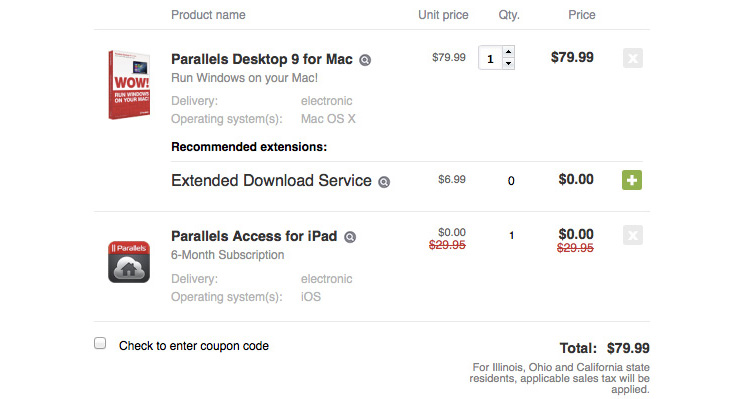 Obvious dark patterns become easy to spot once you start to look for them. Let's look at a more subtle example: a series of interface changes made by Google to Gmail, their popular email product.
Case Study: Gmail
From the time of its launch until late 2010 or early 2011, Gmail stuck with a fairly consistent interface. In the top right it displayed your email address, access to settings, and a link to
sign out
in the prominent corner position.

In their first big change (late 2010 or early 2011), Google chose to hide the
sign out
button in a menu — you could get there by
clicking on your name
. Because Google gathers individualized data about user habits, making it harder for users to sign out is advantageous.

The next significant change came midway through 2011 when Google launched Google+, their social media platform. The prominent top right corner (and top left corner) was taken over by Google+, with an interface to share and receive notifications. Not particularly devious, but it provides insight into their priorities.

In their most recent significant change (sometime in 2013), Google takes advantage of how we expect things to work. We know from their previous redesign that they want us to interact with Google+, and now they force the issue. When you click on your name — which is in the same position it has been — you are taken directly to your Google+ page. The menu to sign out has been hidden somewhere new and unexpected, beneath the tiny photo in the corner.

The changes to Gmail throughout the years may seem harmless compared to the extreme dark patterns that can be encountered elsewhere. Still, Google established an expectation of how their product worked (how to sign out of Gmail) and changed it for their own advantage. When I experienced this change, I felt tricked — they'd exploited my expectations to push me into Google+. Google offers a number of valuable products, but by tricking me they have undermined my trust in their company. As a result, I use their services less and am unlikely to recommend them to others.
Further, more egregious examples abound: free services that collect credit card information and automatically enroll you in a paid premium service unless you cancel (some don't even provide a reminder before renewal), hidden costs only revealed at the final stage of checkout — the list of deceptive and unethical practices is a long one.
Using design for good.
Of course, interface design is not a series of black and white choices. There is plenty of moral grey area — such as using the default state of an interface to your advantage. These might be checkboxes that appear when signing up for a service that give permission to share your personal information or send you newsletters. While you're not necessarily being tricked, companies who ask you to opt-out rather than opt-in are taking advantage of our natural inclination towards the path of least resistance.

We don't ask people to opt-out at JTech — although we're optimistic that people will find this web development blog and our newsletter interesting, we don't make that assumption on your behalf. You won't find any boxes already checked when you decide to get in touch with us. Instead of taking advantage of human psychology and expectations to trick people, we can use that same knowledge to create designs for advanced websites that are intuitive, friendly, and help people enjoy their experience.
Deception and its fallout.
The temptation to take advantage of the people using your website or app is obvious: companies do so because it tests well; more people will sign up for a recurring account, buy insurance packages, or sign up for your newsletter when deceived. It makes money. Because dark patterns can be profitable, it may seem naïve to believe that we should be working to help people with their goals instead of our client business's immediate interests. However, using dark patterns can immediately drive people away — leading them to close your website in frustration, write a negative review of your business, or share their experience on Twitter.
At JTech we believe that web design should follow the same ethics you live by in the rest of your life. It may seem as though a small deception is a harmless shortcut to profit – this is simply not the case. Customers and visitors who feel tricked are more likely to turn to a competitor's service or product. In the long run, using dark patterns also ignores the advantages of treating people well: building trust and credibility for your company and growth from a good reputation and well-designed product. When you lose a customers' trust, they will no longer give your company the benefit of the doubt. Not only may you lose your customers' business: they are likely to actively avoid your company's offerings in the future and recommend that their acquaintances also steer clear.
Be aware of how your company is interacting with its customers — is it an honest, helpful interaction, or is it based in deception? Deceiving and blatantly monetizing your customers signals bad intentions and can ultimately cripple your credibility and success.
by
Joshua Reynolds
in
Announcements
,
Design
,
Development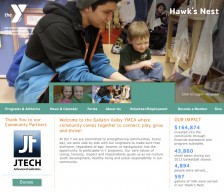 Now that it's May, the snow has melted and we've updated the
Gallatin Valley YMCA's website
. New imagery on each page behind their masthead highlights photos of kids having fun at the YMCA. The typography has also been updated with a clean look that matches the national YMCA. Some of the changes will only be visible for the Gallatin Valley YMCA's newsletter subscribers: their program updates are sporting a new look to fit the aesthetic of their web design.
Our web development team has made an assortment of other small changes to their messaging and content scattered throughout their website to reflect their status as a dynamic fixture of our Bozeman, Montana community. We're always delighted to work with the big-hearted team that make the YMCA a cornerstone of the Gallatin Valley.
by
JTech Communications
in
Announcements
,
Industry News
Joshua Reynolds, JTech's president and owner, is now a graduate of
Leadership Montana's
7-month curriculum for business, government and educational leaders in Montana. Leadership Montana's program took Josh and his classmates to different communities across the state each month, learning about those communities and meeting with their leaders.
Leadership Montana's course is comprehensive and created an environment where classmates form deep bonds — in addition to learning about Montana's communities, Josh made many life-long friends with whom he looks forward to being an active alumnus and participating as a steward of Montana's future.
Josh highly recommends Leadership Montana's curriculum for anyone who wants to develop their skills as a leader in their community or organization and learn more about all that Montana has to offer. If you'd like to learn more about what Leadership Montana has to offer, visit their website:
leadershipmontana.org
by
Joshua Reynolds
in
Announcements
,
Design
,
Development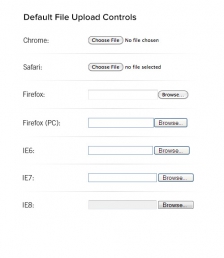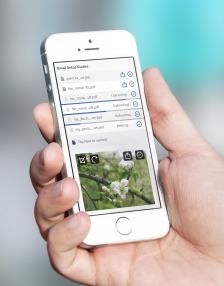 We're in the process of building My JTech — not just how it looks, but how it works. We're designing the experience of running your business online, which means each detail needs to be right. Even more important is the big picture: all of My JTech working together in a predictable, intuitive way that gets out of your way and never leaves you guessing.
In My JTech, one of our goals is an interface that is simple to use — that allows you to get big, complicated things done, but never feels complicated while you're using it. The complexity stays behind the scenes.
Case Study: File Uploading.
One important function of My JTech is the ability to manage your files. This includes everything from internal documents to event photo galleries, support PDFs to technical photos of your products. File uploading is provided by all browsers, but each platform is visually different, and all of them provide a dissatisfying experience. Unfortunately, for security reasons, the only way to upload files is to work with the default controls provided by the browser. This makes My JTech's file uploading interface — which we hope you will find simple and elegant — extremely complex and difficult to program.
In My JTech, we will support batch file uploading, which presented interesting challenges. For instance, in certain places you will be able to upload multiple files at once. To make this work properly, we had to develop a queuing system so that each of the files in a batch waits its turn to be uploaded — otherwise, trying to upload more than a few files at once can cause snail-paced uploads or dropped connections. For even faster uploads, we optimize photos and illustrations to reduce their file size before the upload even begins.
We've tried to provide small, meaningful cues throughout My JTech's interface: written prompts inviting you to upload change based on whether you're on a phone, older computer, or newer computer; visual hints highlight useful functionality such as dragging-and-dropping files from your computer into My JTech. Progress bars offer feedback on the status of your upload, and thumbnails previews appear if you're uploading images.
One of the innovations resulting from consideration of desktop and mobile platforms is how files can be shared from My JTech. Because we provide integrated business email, sharing images and files with your clients or business partners can be accomplished seamlessly without having to leave My JTech — simply choose the share menu, enter your recipient's email and share your document! Sharing to email in My JTech avoids the need for app switching or downloading and attaching.
File uploading and management is just a small piece of My JTech, but attention to detail is carefully considered throughout our development process. We're designing websites and web apps that are purpose-built to provide everything you need to run a business online. We can't wait to put My JTech in your hands for you to experience yourself!
by
Joshua Reynolds
in
Announcements
,
Design
,
Development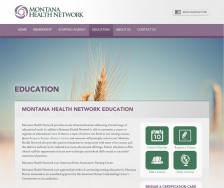 This week we're rolling out a number of subtle improvements to
Montana Health Network's website
. As their advanced site has grown — educational courses added and programs offered — we've looked at how their staff use the website and how the website's design can better showcase the great material they're providing. Websites are a living part of your business or organization, and as your organization's needs change, so must your site. Even if your organization's needs remain consistent, you may find that the way you use your custom website differs from what you'd anticipated when it was being designed.
Montana Health Network's monthly risk management and worker compensation columns are an important part of their offering for members, so our web development team worked with them to create an improved space that showcases that content and allows members to search through the archives. Other updates include greater integration of their brand into the visual styles of the website, better structure for their programs and courses, and new immersive photography of Montana throughout their site.
by
Joshua Reynolds
in
Design
"Branding is not "a logo", branding is not "an expensive manual", branding is not marketing, branding is not superficial, branding is not nice, and branding is not a trick, branding is not multimedia. Branding is shaping the interface. Branding has turned into the discipline of shaping the interface between you and your customer and make the interaction as pleasurable and memorable and real as possible."
—Oliver Reichenstein
We came across this quote and thought you'd appreciate it. It's so important in what we do at JTech, since we build interfaces with which customers interact. To us, yes, branding is visual, but so much of branding is how using everything about a site "feels". That feeling is driven by everything from how quickly the site responds, to smart forms that guide you and help you as you fill them out, to consistency and intuitiveness throughout the site's interface.