Web Design and SEO Blog
by
Mira Brody
in
Development
,
Tools & Tips
,
UX
If you're in the market for a new website, it is important to set certain expectations while shopping around for a web developer. We've put together a list of things you should look for during this process to ensure your business is making the best possible investment.

1. They are responsible for their own equipment and services
When investing in a new online presence, don't settle for a one-trick pony. A web development company that is versed in more than one area of online business expertise, will have your best interests in mind and the tools to provide you with comprehensive support. Some departments to inquire about are digital marketing, web design, user experience and content strategy. When a development company has more than just coding experience, they can provide a holistic approach to serving your company.

In addition to services and experience, ask if they provide in-house hosting and domain management. Many web developers will pass you off to GoDaddy or your email or internet provider when they can't answer your questions — or be unreachable all together. When you need help with your site or domain registration, there should be one, single number to call.

2. They value ongoing communication
A good web development team will listen to your ideas as well as offer their own. They should be reachable and communicative before and during the build of your site, but also proactive after its launch, looking for opportunities of improvement and growth. There should be no question about what number you call when you need something relating to our online business, and someone at the firm should answer the phone or your emails whenever you need them.

3. Their clients are happy
Does the company feature reviews, or allow you to reach out to their clients for feedback? They should be proud of the work the've done and in close contact with businesses they've completed projects for. Before you become a new client of theirs, make sure it's a relationship you are confident going into.

4. They react to industry changes
Sometimes major industry changes can effect your search ranking, online security and other aspects of your website. Professionals in the web development industry will care about being up-to-date with industry standards, including software updates, security changes and anything else that may help or hinder your ability to do business online.

5. Not "too cheap to be true"
A website is an investment in your company. You'd think twice if you saw a brand-new Tesla on Craigslist listed for $500 — and you should be just as wary of development firms boasting sites at a too-good-to-be-true price-point. They should also be transparent in their fees. How much do they charge per hour? Do they have a budget with each item clearly outlined? A professional web development company who is worth their price will be open to discussing why something costs what it does, and be clear about what is included in a website build — as well as how edits and other ongoing fees are applied after a project is completed.

Conclusion
Building and launching a new website for your business is a big investment and can seem intimidating. Although every business has unique needs and there are many details to keep an eye out for, these tips are meant to help you while you're shopping around for a new web developer to embark on this journey with.
by
Mira Brody
in
Announcements
,
Design
,
Development
,
Tools & Tips
,
UX
In honor of Downtown Bozeman's Crazy Days sale event, we are offering 10% off a new website for all Downtown Bozeman Association members through the month of July.
1. Customer Service
JTech's technology is advanced, but we value old fashion customer service. All of the services you need to successfully manage an online business are under a single roof, available at a single, local phone number. We constantly monitor server logs, and all potential bugs are fixed immediately, free of charge. Whatever you need, we're here, ready to help.
2. Superior Performance
Because our sites are built using custom code, their functionality is superior to that of a lower-end template system, such as WordPress. They are also not as vulnerable to data threats, load much faster, and are hand-tuned to fit all screen sizes, improving your search engine ranking and helping you to reach more customers.
3. Handcrafted Design
We believe that design drives development. Our designer and user experience expert ensures every one of our sites are unique and fit the branding and values of your business. Pages are created so that your visitors can move seamlessly through your site, get the information they need, and convert sales.
4. Ability to Grow
As your business grows, your website can as well to accommodate added services and functionality. While you may be on a bootstrapped budget in the beginning, when you are ready to expand, our team will help you prioritize your needs moving forward and integrate any site additions into your existing framework — no need for tedious plugins.
5. Holistic Services
As we mentioned, all off our services are under one roof. This includes digital marketing, search engine optimization, hosting, copywriting, technical assistance — even our servers are in-house. This means your needs are foremost and met by a single team of like-minded people, devoted to your success.
Contact Us today!
Contact us
and talk to Katie, your Relationship Manager, to get started on a new website with JTech.
by
Mira Brody
in
Announcements
,
Content
,
Design
A website overhaul presents the opportunity to revamp your web design — increasing the value of your company and attracting more customers.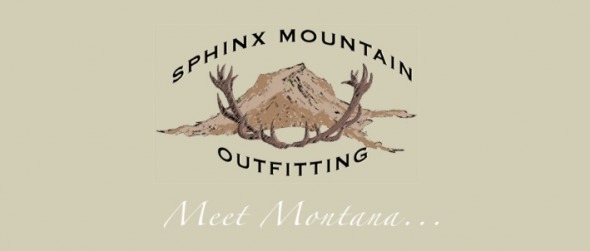 Sphinx Mountain Outfitting's old site design, before the overhaul.
As a business owner, you should never underestimate the impact design has on your business. In addition to improved performance, a website overhaul will provide your company with an updated, sleek design and layout.
Sphinx Mountain Outfitting
, based in Ennis Montana, provides hunting, fishing and backcountry trips for those looking for an authentic Montana experience. Their current site and logo has served them well over the years, but in order to stay ahead of competition and improve their image to customers, they felt it was time for a site overhaul. Here are a few design improvements we are making to Sphinx Mountain Outfitting.
Custom Logo Design
Your company logo is the very core of your business. It evokes the emotions you want your customers to feel when they arrive and establishes core elements that drive the design of the site. For Sphinx Mountain Outfitting, we are designing a new, custom logo. This process involves a deep exploration of business values, goals and target markets. Our designer then produces a series of pencil sketches that we present to the client for consideration. After narrowing the sketches down, we'll create detailed, hand-drawn logos, and further refinement leads to digital renditions. The final product is a collaborative effort between client and design team and results in a beautiful, custom business logo.
Modern Appearance
Like anything else, web design experiences fashion trends, many of them driven by improved technology and discoveries in user experience. If you website hasn't been updated in years, it may actually be driving customers away not only from being unattractive, but due to poor experience and confusing navigation. Sphinx's rebuild will include a fresh color palette to match the custom branding we are doing for them, as well as a complete content revamp with keyword-rich copy and modern design to place their audience.
Content Evaluation
As mentioned above, an overhaul is always a good time to evaluate content on the site. In Sphinx's case, they found that there was information missing that their customers were asking for. On the new site, we will more extensively explain the services they offer and gear provided or required by guests. We will also consider listing general pricing, since this is a big determiner of whether a site visitor is converted into a purchasing customer.
Mobile Responsive
Last but not least, the new Sphinx Mountain Outfitting website will be built using responsive design, meaning it will adapt according to the screen size it is accessed from and customers can browse from their tablet or phone more easily. Since over 50% of web traffic is from a mobile device, this will be a huge improvement for the company.
Conclusion
A website overhaul is a great positive investment in your business. While it can fix many issues, design is a large part of the effort. And updated design will modernize your brand, allow your visitors to access your site form their mobile devices, and provides the opportunity to evaluate and refresh your content. Keep your eye out for Sphinx Mountain Outfitting's new site in the next month! If you have questions about wether your business is ready for an overhaul,
give us a call
! We'd love to keep you moving forward and seek opportunities to drive your online success.
by
Mira Brody
in
Announcements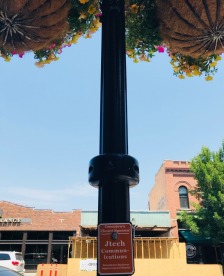 If you live in Bozeman and have recently taken a stroll down Main Street, you'll notice the annual flower baskets are up, adding a little color to the light poles. JTech Communications is proud to be a sponsor of this Downtown Business Improvement (BID) program — it is an effort enjoyed by locals as well as visitors.
Check out our flower baskets on the corner of Main and S Rouse (in front of the Pita Pit) as well as the many other contributing businesses up and down Main Street through the month of September.
by
Mira Brody
in
Announcements
,
Content
,
Imagery
,
Tools & Tips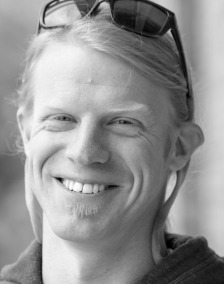 The imagery on your website is powerful, allowing visitors to catch a glimpse of your business through a professional lens. We frequently recommend that our clients incorporate custom photography when possible, rather than relying on overused and unoriginal stock photography. Professional photography can be affordable and is well worth the cost. We recommend Ben Johnson, our new custom photography partner. Ben specializes in budget-friendly, corporate photo sessions and has put together reasonable packaging pricing for JTech clients.
Ben is a world traveler, inspired by the people and places he visits, looking to capture the uniqueness that makes his subjects real. Ben offers business photography in the following areas:
Storefront and indoor location shoots




Landscape imagery




Product photography




Staff headshots




Company lifestyle




Event photography



We recommend you do a site audit, and if your photos are older than a year or utilize generic stock photography, you may want to consider updating those images with custom shots. We'd be happy to introduce you to Ben and discuss options.
Contact Katie
at our office for more information.
by
Mira Brody
in
Announcements
,
Content
,
Design
,
Development
If you're in the real estate industry, we know you have a unique set of needs — your website should be working to meet them.
Displays credibility
— Purchasing or selling property can be a stressful process. Venture West wants to ensure their potential clients understand their values and devotion to customer service. We achieved this through the site's new content, writing copy that articulated their values as well as photos and bios of each real estate agent so that they came across as personable, professional people. On the home page, we tell some of Venture West's story near the property listings so that visitors can easily relate the business and the faces behind it.
Superior performance
— Real estate websites rely on integration with a third-party service in order to display current real estate listings and images — in this case, we were working with the Big Sky Country MLS. A consequence of this integration is that Venture West will not have control over the quality of the images the MLS provides from other realtors. For Venture West's own listings, we built their site with the ability to add enhanced imagery that will create an immersive experience for home hunters. Where images are provided from the MLS, we limited the space they would have to fill so as not to compromise the aesthetics of the site. The MLS also provided a pre-built listings map that Venture West used on their old site. By creating a fully custom new interactive map, our designers were able to create a much-improved design that offers more coherent and relevant listing information.
Performance improvements include building the new site so that it is accessible on devices of every size and an unobtrusive but powerful search and filter capability. The map and property listings page in particular will be beneficial for agents and clients alike to pull up on their phone or tablet while on the road looking at properties.
Search functionality
— On the property listings page, having search and filtration functionality is especially important. Our team collaborated with Venture West agents to offer the filters that will best help clients find their new home. This essential set of tools includes: location, property type, minimum and maximum price, number of beds and baths and properties by agent. Users can sort results by featured listings, price point or distance from a location.
Locations served — When looking for a real estate company to serve your needs, you'll want a clear geographic area in which you're hunting for property. Listing the metropolitan communities of Bozeman and Butte directly in the primary navigation makes the area they serve clear to not only visitors, but Google as well. The new site provides further geographic clarity by including a Communities page, with information on each community that they sell and buy homes in. Potential buyers from out of the area will find this useful when researching their new home!

Conclusion
Although many of these concerns overlap across industries, real estate agencies in particular need to pay attention to whether or not their website is meeting the needs of their market. We are proud to announce that Venture West's new website is up and running and serving them well. If your real estate company is experiencing any industry related challenges, we would be happy to sit down with you and figure out the best approach to alleviating them — so you can get back to growing your business.

by
Mira Brody
in
Announcements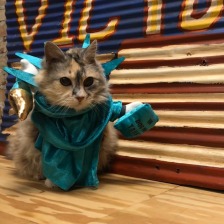 Our office will be closed on Wednesday, July 4th for Independence Day. We hope you have a fun, safe and relaxing day in the presence of good company.
JTech will reopen Thursday, July 5th.
by
Mira Brody
in
Security
,
Tools & Tips
An article by WolfGuardIT

Cyber attacks in the form of fake invoices are on the rise, and it is important to be able to identify them before you are scammed into sending money to someone who isn't actually a business partner or distributor. Discover the different types of invoice attacks in a blog article by JTech's business partner, WolfGuard IT.
Fake Invoice Attacks Are on the Rise – Here's How to Spot (and Beat) Them
by
Mira Brody
in
Announcements
,
Content
,
Design
,
Development
,
Optimization
,
SEO
,
Tools & Tips
,
UX
Having a responsive site is more important than ever.
95% of Americans
own and use a cell phone or tablet to access the internet, making it vital for your business to have a responsive website that looks great and works well on a small screen. Let's take a look back at when "mobilegeddon" began and what changes took place…
A timeline of mobile takeover: Mobilegeddon begins
January 2014

— Mobile traffic surpasses 50% of all web traffic in the US as more and more people use mobile devices as their primary way of browsing the web. Google begins penalizing websites that perform poorly on a phone or tablet.



April 2015

— Google changes its algorithm to directly lower the search ranking of websites that are not mobile-friendly. It is the first major algorithm change in a long time and aimed at improving the mobile experience for users.



January 2017

— Google announces that while indexing your site, it will consider the mobile version first and foremost when ranking its search results.



Between user experience — most users will leave a site that takes longer than
2-4 seconds
to load — and your standing with Google, your business cannot afford to have a site that is not accessible for all devices.
Take action!
First, test your site with
this tool
to see how Google considers its performance on mobile. If you rate poorly, talk to us about our current discounts and specials for those needing to get their website responsive in a hurry.
by
Mira Brody
in
Announcements

JTech is excited to announce our new business partnership with WolfGuard IT! WolfGuard IT is a dedicated computer consulting company in Bozeman, MT who partner with businesses all over the country to prevent technical issues before they occur. Their trusted, professional and experienced team is capable of working in-house or remotely so you can keep doing business without downtime.
When clients come to us with technical issues outside our realm, we will refer you to the WolfGuard IT team with confidence. Founder Chris Kimbell and his team can help you with the following issues:
IT Support — They offer affordable, ongoing IT monitoring and support that is not only meant to fix problems as they arise, but catch them before they occur.

Cybersecurity — They recognize vulnerabilities and are actable of tackling them head-on so you are guarded against cyber attacks and threats.

Business Phone Systems — They understand the importance of a functioning phone system to keep your business running. WolfGuard IT offers their own phone system software, WolfGuard Call, that is secure, and flexible to your business needs.

JTech is looking forward to the benefits this new partnership will allow us to offer our clients. When you need technical assistance outside of the realm of the website we've built for you, we can refer you to WolfGuard IT. If you have any questions for us, don't hesitate to
contact us
— or if you have questions for Chris and his team, contact
WolfGuard IT
.