Web Design and SEO Blog
by
Mira Brody
in
Social Media
,
Tools & Tips
How to use hashtags for your business.
Hashtags are a way businesses can tag their posts with keywords, making them easier for social networks to organize and users to search. It's a great marketing tool embraced by major brands, such as Coca Cola, Oreo and McDonald's and is supported by most social media platforms now, such as Facebook, Twitter and Instagram.
How do they work?
If you add a hashmark (#) before a word, phrase or sentence without punctuation or spaces on a social media site, it will link you to the conversation about that hashtag. For example, #LoveWins went viral last summer after the Supreme Court ruled it legal for same-sex couples to marry, sparking an outpouring of status updates, posts and photos, all united by this single hashed phrase.
Hashtags are a great way to market, express an opinion on a trending topic or be humorous, but there are a few dos and don'ts to be aware of, especially if you're a company trying to maintain a positive reputation.
DO NOT:
1. Overdo it.
Hash-tagging an entire sentence makes your post
obnoxious and illegible
. No one cares that #WeGotANewPrinterAndItPrintsLikeBobRossPaints — it probably won't match any trending topics and the specificity deems it useless from a marketing standpoint. So is: #I #love #hiking #outside #trees #grass #birds #sunset.
Solution:
Posting about a company retreat or summer camp? #YNP #FindYourPark to accompany your Instagram shot of Yosemite Falls will suffice and benefits the marketing campaign of our National Parks.
2. Use a tragedy to market.
Don't think it needs to be said? Entenmann's made the unfortunate mistake of using the hashtag #notguilty, not knowing it was at the time trending as a response to the Casey Anthony verdict.
The Lesson?
Check the context of a hashtag you are about to use! We will cover how to research trending hashtags further down.



3. Create a hashtag you don't want to know the answer to.

JP Morgan launched a marketing campaign via a question and answer session with the hashtag #askJPM. Over 54,000 inquiries attacking the bank's business practices and legal troubles drove them to cancel the Q&A session.

Solution:

Don't go out of your way to invite negative attention.




DO: 1. Research hashtags in your market. Post Planner

has a pretty useful list of safe, popular hashtags used in various industries and

Sprout Social

offers a program that will track your business's trending topics on social media. It is also helpful to check an industry partners' social media pages to see which they are using.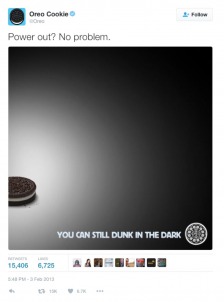 2. Jump onto the trend bandwagon.
Trendy topics are usually morphed into a hashtag — use it to your advantage! Oreo Cookie's Twitter account was one of the first major brands to use #SuperBowl #blackout and it
left a lasting impression
on consumers.
3. Be humorous. Although it is important to stay professional, when you're representing yourself on social media, people are looking to connect in a more down-to-earth fashion. Charmin's #TweetFromTheSeat and Denny's #CollegeIn5Words were hugely successful marketing campaigns driven by hashtags.


On The Tonight Show, Jimmy Fallon features a segment called #Hashtags featuring the week's funniest trending hashtags.
So don't find yourself intimidated by that little thing we used to call the pound key. When used correctly, it is an extremely powerful marketing tool on social media and can earn you followers, shares and likes, garnering more traffic and recognizability for your brand.
by
Mira Brody
in
Tools & Tips
,
UX
From screen size to browser to operating system, you can't make assumptions about what hardware or software your customers are accessing your website from. Since we carefully test each website we build, we thought it would be helpful to put together a checklist of our own testing process so you can be sure your customers get the best experience on your site.
Browsers
— The most popular browsers in the United States are: Chrome, Internet Explorer, Safari and Firefox. Test your site on all of these, as each have their own quirks that sometimes effect the way your site appears and operates.

Operating Systems
— Even the same browser can produce different results on different operating systems. We test sites in browsers on Macs and Windows. Since we're Mac-based, we use
Parallels
, a program that allows us to run Windows on a Mac, and there are ways run virtual machines on other operating systems as well.
Devices
— Mobile browsing, as predicted,
surpassed desktop browsing in 2014
, which makes responsive design a top priority. Testing your site's breakpoints on different devices, such as a phone or tablet is important to make sure your webpages are collapsing correctly and are navigable on all mobile devices.
Tip: Don't have different testing devices? See if your community has a mobile device lab. Also, if you're on a Mac, be sure to try Safari's responsive mode.

Personas
— User personas are a common technique used for site testing. For every project, we create a handful of user personas: customer profiles with demographics, hobbies, needs, goals, even a photo. They are then distributed for testing and often help us discover aspects of the site we wouldn't have noticed without stepping into someone else's shoes.
Teamwork
— Sometimes it just takes another set of eyes…or seven. In addition to user personas, it is a good idea to have the team as a whole individually run through each webpage, as everyone is going to have a different perspective and catch different things.
Tip: Send your test URL to a few friends and family. Even if they are unfamiliar with the industry, their outside perspective may help reveal things you didn't consider.

Workflows
— Instead of just flipping through each webpage aimlessly, it is important to look at your website as different types off workflows to help you spot flaws. Some examples are:
What is someone looking for when they come to a contact page? Are the fields functioning properly? Are the required ones erring properly if left blank? Is the notification going to the correct email?

How should the site work when a customer is making a purchase? Is the shopping cart updating? Are shipping, tax and discount offers adjusting the total properly?

This type of testing often reveals bugs or issues with the site that may not have otherwise been discovered.
The fact that cars are rigorously tested for functionality and safety before they reach the sales market should illustrate how important quality assurance is to the products we use everyday. While your website might not be as life-or-death as an automobile, a malfunctioning site can be frustrating for your users and embarrassing for your business – proper testing will prevent this. Although we work hard to extensively check the websites and web-apps we build, as the manager or owner of your business, ensuring that it works properly for your clients is ultimately up to you. We hope this article has helped you think of some new ways to look at your site and ensure it is ready for your visitors to enjoy!
by
Mira Brody
in
Announcements
,
Design
,
Development
,
External Publications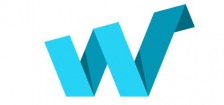 "Custom Fonts in Modern Web Design" is an article that outlines the benefits of editing your font files to contain only what they need — something we do for every site we build. This allows us to produce fast-loading vector art unique to the business's branding, such as moose and bison iconography for
Outpost Restaurant
, as well as decrease the number of requests required when loading a page, improving overall performance.
We invite you to read this intriguing article in its entirety on
Web Design Ledger
— enjoy!
by
Sam McCue
in
Google
,
Infographic
,
Optimization
,
SEO
"Siri, what does the weather look like this weekend?"
"OK Google, what does DSL stand for?"
"Cortana, what are the odds of the Lions making it to the Super Bowl?"
"Jarvis, where is my suit?"
No matter the device or question you ask it, voice search has become an incredible asset to everyday life.
We decided to conduct a short, informal survey about voice search with the goal of gaining insight on how people actually feel about it. Of the whopping 55 respondents, only one does not search on a smartphone or tablet devices at all. Here are the results from those who do!
The "other" slice, at 24%, represents all search categories where no two were the same. Asking for directions is the big winner. This makes sense, given that 59% of people admit the activity they are most often doing when voice searching is driving. Nothing strange there, considering the handsfree laws that are enforced for drivers.
Another insight we wanted to glean was how people felt about voice search.
There wasn't a huge margin between people's feelings towards the amount of time voice search saves them. Where it gets even more interesting, is that of those respondents who continue to use voice search, a large margin of them feel that their voice searches yield less accurate results in regards to what they are trying to find, than traditional typed searches.
Interestingly enough, our survey revealed that 22% of respondents didn't feel that voice search has a legitimate future, rather it would eventually become irrelevant and go the way of the floppy disc.
How do we use this information? Optimizing your website for relevant keywords that are easier for Siri to parse, or OK Google to pick apart is a good start, in case customers are using voice search to find your business. If your target market is in an area with a regional diction or accent, make sure it won't interfere with the chosen keywords.
While still trudging up the adoption curve, voice search has a promising future as companies like Google invest more and more into the technology. There is no doubt that we will see more improvements in the years to come.
by
Mira Brody
in
Content
,
Design
A longtime client, JK Adams, has asked us to enhance a products personalization feature on their online store, allowing customers to engrave names, initials or a design into their cutting boards and other premium products. This manufacturer sells custom hardwood kitchen accessories on their advanced ecommerce website.
Customers have the option of applying text or an engraved design onto their purchased items. Previously, there was just a single field to enter text, such as initials, a last name or date. Recent site improvements allow additional font and design selections. When a design is chosen, the form changes to accommodate the number of lines it allows. This provides users with more options and clear directions when designing their product.
This is just one example of the many ongoing
website improvements
we provide our clients in order to keep their sites serving them to the highest of their abilities — in this case it provided the customers of JK Adams with a refined web shopping experience.
by
Mira Brody
in
Content
,
Design

On the JTech Blog, we publish weekly articles about web design, web development and SEO with the purpose of educating you about exciting changes in our industry and providing tips that will help you do business online. Over the last year, however, we've found ourselves a little lost when looking back to reference previous articles. There were just too many to scroll through!
The good news is that this frustration inspired the us to improve our site. Our solution in this case was to design a sidebar with topic filters and a search field to help sift through the large volume of articles. Since this change, finding articles related to a topic the user is searching for should be a much easier task.
Web design enhancements, no matter how big or small, are a great way to increase workflow and make your customers happier. Check out our new
JTech Blog
or
contact us
today if you are interested in evaluating and improving your site's user experience.
by
Mira Brody
in
Announcements
,
Content
,
Industry News
,
Tools & Tips
Ever wonder which
apps
can help your business work more productively?
What about tips on how to drive visitors from
social media
to your website?
How to get the most out of your
merchant service provider
?
We enjoy sharing web development and marketing industry news that will help you do business online, including articles with answers to all of the above questions. In 2011, we introduced the JTech Dispatch and today, we are expanding this publication list into a comprehensive digest.


The JTech Dispatch will continue to be delivered to subscribers once monthly, but instead of focusing on highlights from a choice few, this mailer will include all of the JTech Blog postings in an easy-to-read list. This way, you can choose which are the most relevant to you. Look for the first JTech Dispatch in June!


by
Mira Brody
in
Announcements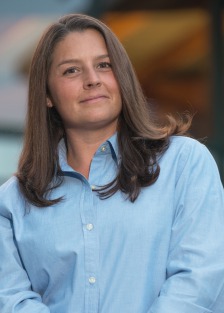 Karen started with us two years ago as JTech's Account Manager and has been promoted to a position that will focus her efforts more toward managing the team — our Production Manager.
Having already held her previous job title remarkably well, Karen is excited to spend more time on operations of our back office. She will be working on improving avenues of efficiency among team members, which will help heighten the quality of the work we produce as we continue to grow. During initial planning with new clients, Karen will acquire necessary assets, organize content, and gain a comprehensive understanding that will play a critical role in the quality of work we are able to produce.
"It's really exciting to be a part of a growing company and work with great, talented people!" Karen says.
During this transition, Karen will work close with our existing clients to introduce them to our new Account Manager. Together, they will provide all of our clients with the support to build and maintain the custom website they necessary to their business.
by
Sam McCue
in
Google
,
Optimization
,
Tools & Tips
Have you ever clicked a link in a search result, then immediately clicked the back button? Maybe it was because the dinner bell rang, you found the information you needed or remembered something else you had to do. Whatever the reason, you just triggered a bounce. Here's the definition from the
Google Analytics help page
.
Bounce Rate is the percentage of single-page sessions (i.e. sessions in which the person left your site from the entrance page without interacting with the page).
So, what are some of the reasons behind a high bounce rate?
Usability and design issues.

Relevance to the user's needs.

A user may read the content and get what they need, having no reason to navigate to any other pages on the site.

This begs the question:
are bounce rates necessarily bad?
A high bounce rate could just as easily mean that people are reading your content and then leaving right after they get what they need. Sounds like it could be a win, right? In reality, you don't actually know that based solely on the bounce rate. You need to see how much time they spent on your page, which is not factored into the bounce rate metric.
If users are leaving your site right after they read your article, for example, you aren't getting much return on investment. One of the main strategies behind content marketing is that after they read your content, they go to your online store, comment on your blog, click the share button, or fill out a contact form. For this reason alone, you want to find ways to decrease your bounce rate and make it a more useful metric. Here are a few tips to help:


Customize your analytics —
Placing
this snippet of code
into the pages on your site will allow you to track bounces only before a certain period of time, the duration of which you are in control of. This way, you can see what the real percentage of people is that read your content before leaving. It will help you create a more concise metric to use.
Decrease load time —
The longer your page takes to load, the higher the bounce rate. Speed is especially apparent on mobile devices. There are a variety of ways to do this:
Start by going to yslow.org to figure out which issues are bogging you down.

Optimize your images and scale them appropriately.

Optimize all of your css files, because they load before the rest of the site. The longer he css takes, the longer the rest will take.




Set external links to open in a new window —

This at least keeps the user on your page when viewing linked content, helping to avoid extraneous bounces.
Link to other pages on your site within the text —
If I wanted to reference
RankBrain
or
gTLDs
in a post, making those terms links within the content and having those sources open in a new window gives the user a simple way to find out what they are and increases the likelihood that they will interact with more pages on your site. Design these as subliminal nudges and the user will naturally navigate to find out the meaning of those terms.
Create appropriate landing pages —
If you are using a landing page to advertise your ecommerce site, make sure you design the page's content so users know who you are, and can determine whether or not you can meet their needs right away so they don't have to return to the search results.


Be strategic about embedding media —
A good strategy may be to open media in a slip or linking to another page on your site entirely, this way you get them to visit an additional page of yours before they get distracted for 10-15 minutes by your informative media content.


There are many additional UX strategies out there that will decrease bounce rate and help you manage it better in your analytics. If you're trying to promote original content, there are two main takeaways: make sure you find a dividing line between the traffic that stays for three seconds and the traffic that stays for three minutes to get a better idea as to what your specific bounce rates mean about your content. And, at all costs, get the user to interact.

by
Mira Brody
in
Announcements
,
Design
Although he confides he is not often starstruck, our President found himself in awe when the CEO of
The Omni Group
joined his table during lunch at the An Event Apart conference in Seattle, WA.
"So, what do you do?" he had asked of the hatted gentleman, before glancing down at Ken's shirt to notice the words "Omni Group" emblazoned across the fabric, realizing it was the man who directs the production of the very programs we use everyday at JTech. Call it a celebrity sighting, or just the result of hundreds of web designers and developers packed into the Bell Harbor Center.
We have been using Omni products for years, including OmniGraffle in our planning process as well as OmniFocus and OmniPlan. We admire the quality and power of their software — so much so, in fact, that we once wrote an AppleScript called jtCount that allows OmniGraffle to count the number of each type of object in a single document.
It was a pleasure meeting you, Ken!