Web Design and SEO Blog
by
Mira Brody
in
There are a number of online website design services where you can download the framework of a site, pay a monthly subscription fee and fit your business into the slots they leave for you. Generic, pre-built solutions, such as Drupal, WordPress, Joomla and Magento are great for blog writers who need only the very basic necessity of their publications reaching the world outside of their office.
The management side of these sites is not customized to fit a particular type of business, but rather everyone's. If you are a growing or well-established company trying to fit your unique business into a mold provided to you, you may be doing yourself a big disservice
(1)
.
Custom usability.
The main draw to do-it-yourself sites, aside from price point, is customer usability. WordPress and similar programs offer the attractive promise that the building and maintenance of your site will be a fearless and streamlined process and the need to understand code, HTML or CSS, a non-issue. The more you need to customize your website to fit your business, the less likely you are to find this promise true.
At JTech, we create custom websites and content management systems designed around your business, not the other way around. Because your business is ever-growing and changing, your site should have the ability to adapt to your changing needs in a reasonable timeframe. Most CMSs cannot be reconfigured to accommodate your business's needs, so once you've committed to one, what you see is what you get
(2)
. Our custom web development includes the ability to customize the marketing of your site, extensive quality checks before going live and help promoting your new site launch with announcements, viral content development, press releases, email blasts and analytics to make sure everything is on track.
Behind the scenes, our content management system is built around your business as well, structuring the data's administrative layout to perfectly accommodate the way you will use and maintain the website. Our capable web development team can even integrate the content management system into your organization's existing workflow, integrating with the software you already use to keep your business running — managing facets of your business such as inventory, payroll and wholesale partner details.
As well as advanced development to launch your custom site, we provide ongoing maintenance to meet your needs. It is this blend of custom web development and content management that will ultimately deliver the best overall performance and user experience.
Feel secure.
Image credit:
Incapsula
Security is always a foremost concern with all things internet. A security breach can mean the loss of private information and the waning of your customer's trust. Unfortunately, pre-made CMSs are quite often a target. 73% of all WordPress installations have known vulnerabilities and over 170,000 of them were hacked last year
(3)
. All sites shown on the graph to the left are built on very similar, open-source frameworks, which as you can see, are very popular. Because the open-source software powering these content management systems is provided for anyone to install freely, there is very little accountability or help available if your site is hacked.
Custom websites are usually kept on a secure server with a unique codebase, deterring drive-by hackers and creating an additional layer of security for your site and customers.
Customer service when you need it.
Those who utilize common content management systems are frequently unfamiliar with coding — that's why they're not developing a custom website themselves in the first place. So who do you go to when something on your site goes wrong? Many CMSs provide support with pages of troubleshooting and FAQs, but not often do they have a point of contact. When your site is down, the internet traffic side of your business has come to a halt and it is a priority to get it up and running as soon as possible.
At JTech, we have a holistic approach to website development. We do everything in-house and after your site is launched, we don't abandon you. A website is your business's way of being open 24/7, so we know you want to leave it in the hands of someone you can easily get ahold of. JTech makes it easy with one Montana phone number to call when something goes wrong.
After your site launch, we are available for regular maintenance issues and of course minor content tweaks can be easily managed by you in
My JTech
. Custom content management makes it easy for you to utilize the site we've built for you to its fullest potential. Although basic content management systems may seem tempting as a cheap, easy way to deploy your website or online marketing, think twice before you leap to that conclusion. When it comes to creating an online storefront or business operation, it is always going to be better to invest your money into custom website development that fits your business.
Citations:
(1)
Justin Smith: Why Use a Custom Content Management System
(2)
Carson Ward: 6 Reasons to Avoid Building Your Own CMS
(3)
Orion Cassetto: Why CMS Platforms Are Common Hacking Targets (and what to do about it)
by
Mira Brody
in
Announcements
,
Design
,
Development
JTech's custom website development team recently completed some amazing upgrade work on
Gallatin Valley YMCA of Bozeman, Montana's website
. Their web design color palette, which was previously a riot of green, blue purple and orange, is now a more aesthetic purple and red scheme to better coincide with their national branding.
Another great addition to the newly advanced YMCA site is a
completely interactive monthly calendar
that can be regularly updated to show the most recent and upcoming events and activities. Events are color-coded for site usability by type: athletics, holidays, events, programs or other. Individual events can then be browsed and selected to receive more in-depth details.
Our Bozeman development team added, on the YMCA's News & Updates page, an easily visible "Updates" section that will display announcements such as "Swim Class Canceled Today" or "Here's What Happened at Summer Camp This Week" with space to add photos. This is a great way to highlight what's happening right now with the many events and programs the Gallatin Valley YMCA offers in our communities. We are honored to help improve a program that provides so much to the public.
by
Mira Brody
in
Announcements
,
Design
,
Development
North Dakota: The Montana web development team at JTech Communications are proud to have launched a
new custom website for the McKennett Law Firm
. With offices in Williston and Watford, North Dakota, McKennett now has an easily navigable site that can clearly illustrate the legal services they provide on their "Practice Areas" page. There is also a section that offers a byline of each attorney and the homepage displays a beautiful rotating spread of landscape photos.
McKennett now features a responsive website design that can be accessed from any size device, including tablet and smartphone. We are excited to have been able to launch this site for a law firm that has been serving the rapidly developing Western North Dakota and Eastern Montana area for nearly 60 years.
by
Mira Brody
in
Announcements
,
Design
,
Development
We are excited to announce the launch of our newest Montana web development project, a new custom website for Shipton's Big R, a full service farm and ranch supply store with locations in Billings, Montana and Sheridan, Wyoming. Because of their vast selection of services, Shipton's Big R was in need of a site that offered navigation of their many departments. JTech's Montana web development team also highlighted the many products and services they provide with rotating promotions, an interactive events calendar, contest registration, an online employment application and much more.
"The new website very accurately represents the company as a business rooted in our community," says Jessi Erickson, Shipton's Big R Web Coordinator who worked with us extensively on this project.
Shipton's Big R is thrilled to be able to promote a website they are proud of that is easily accessible by both their desktop and mobile-using customers. JTech's custom website development team found Shipton's Big R to be a pleasure to work with — we encourage you to visit the finished product at
shiptonsbigr.com.
by
Mira Brody
in
Industry News
,
Optimization
,
SEM
,
SEO
,
Google
If you're one of the 46% of internet users
(1)
who primarily use their mobile devices to search the web, you know the drill: you hit a link and it brings you to a website not optimized for your device. You can't zoom correctly, the words are too small, the pages load at a snail's pace or the webpage fails to open at all.
Since the average person will only wait 4-5 seconds for a page to properly load before giving up
(2)
, chances are, the business who owns that site has now lost a customer.
Google intends to discourage this experience by changing their algorithm, which will weed out the non-mobile-friendly sites ensuring that the ones that are not easily accessible by mobile users will hold a lower search ranking.
"This change will affect mobile searches in all languages worldwide and will have a significant impact in our search results," stated a Google webmaster in their February announcement.
"Consequently, users will find it easier to get relevant, high quality search results that are optimized for their devices."
Not often do we hear an announcement from Google with the words "significant impact." And with the amount of business-to-business interactions that take place on mobile devices, it is vital for a website to be accessible from an array of different devices.
Google has been sending out notifications to those who are not optimized, warning them of the deadline to improve their standing along with tips about how to get on the mobile wagon. They have long annotated search results with a "mobile friendly" tag, but only after this major change will those annotations affect the search result order.
Let's face it, the further away from page one your website is on a Google search, the less available you are to your customers, which is a disservice to them as well as you, the business owner. Although it will take time to see how much of a change this really is for ecommerce in the long run, we're talking about a lot of traffic. For instance: if a boot company has an outdated website, it is estimated that they will lose about 46% of customers who search for "boots" from their phones or tablets
(3)
.
To prepare those who may "fall through the cracks," Google has provided a mobile-friendly test tool
(4)
(
https://www.google.com/webmasters/tools/mobile-friendly/
) as well as specific tips about what makes or breaks a mobile website (
https://support.google.com/webmasters/answer/6001177?hl=en
).
So what makes a site passable? Here are some of the main characteristics found on an optimized website:
Formatting: Mobile-optimized sites will automatically reformat themselves. This means the page graphics and fonts will resize to eliminate the need to zoom or scroll horizontally.


Button spacing: Due to the popularity of touch screens, buttons and forms should be easily navigable by thumb and finger. They should not be crunched together, but spaced accordingly.


Eliminate Flash: Some programs, Adobe Flash for example, are not supported by most mobile systems. Flash-required items may prevent an entire webpage from loading or make a major part of your site inaccessible.


Loading times: Because a mobile device relies on internet connections of varying quality, smaller images will load much faster over slower connections, keeping your visitors engaged longer(5).
If your website was built more than a few years ago, chances are it's not responsive to mobile devices. If your site isn't built responsively or you're unsure, contact your website developer or give us a call – we'd be glad to help. With Google's algorithm changes predicted to take place on April 21, 2015, now's the time to make your website a great experience on all devices, whether it be pad, pod, phone or computer.
Citations:
(1)
Lee, Jessica. (2015, May 1). 46% of Searchers Now Use Mobile Exclusively to Research
(2)
Oberoi, Ankit. (2014, March 21). 5 Reasons Visitors Leave Your Website
(3)
Kocher, Jill. (2015, March 15). Google to Make 'Mobile Friendly' a Ranking Signal
(4)
Makino, T., Jung, C., Phan, D. (2015, February 26). Finding more mobile-friendly search results
(5)
Signalfire. (2012, June 25). Mobile Friendly vs. Mobile Optimized vs. Responsive Design: What You Need to Know About the Mobile Version of Your Website
by
Mira Brody
in
Announcements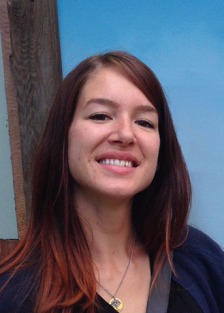 Bozeman, Montana: JTech has expanded our capabilities to better serve existing and future clients by inviting a writer/editor to join our web development team: Mira Brody — me! Hailing from Northern California, my educational background is in English and creative writing. After graduating from Chico State University, I worked at a local newspaper in my hometown for nearly three years before deciding to make a pilgrimage up north.
I will be teaming up with our web marketing and design teams and communicating with clients to produce custom creative content for their websites as well as working on blogs and announcements for JTech's own website.
When I'm not in the office, I'll probably be making my way up one of Montana's many mountain peaks.
by
Joshua Reynolds
in
Announcements
Bozeman, Montana: JTech Communications is in the process of moving all our client domain names to renew automatically. Previously, this has been a manual process that required verification each time a domain name needed to be renewed — a sometimes time-consuming process that occasionally threatened to make websites inaccessible if the domain name renewal was not authorized in a timely fashion. Using our new automated service, domains will be renewed automatically near the end of their registration period. For all domains you have registered through JTech, you will be notified 60 days before the renewal and given opportunity to decline the renewal within 15 days of expiration. If you do nothing, the renewal will be charged to your credit card and service will continue seamlessly.
JTech offers holistic web development, design, managed hosting and digital strategy services — everything you need to do business online. This new automatic domain renewal system is a further commitment to protecting your valuable domain name properties and providing the highest level of service for all of our clients' website needs. Please contact us if you have any questions or would like assistance with this new system.
by
Joshua Reynolds
in
Announcements
,
Development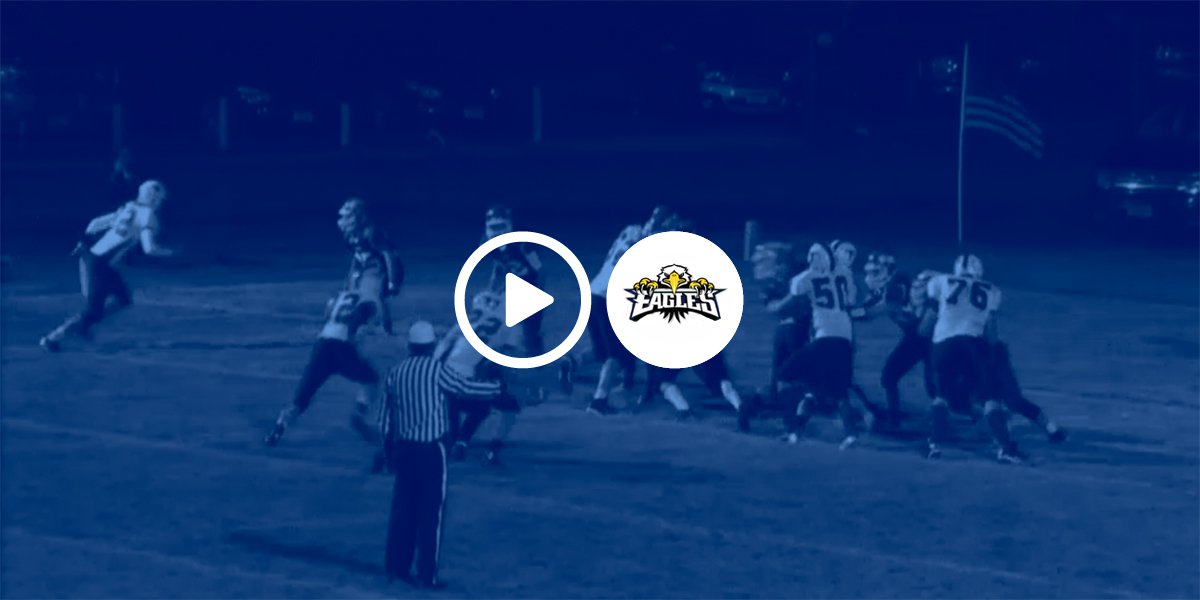 JTech Communications built a cross-platform events video streaming platform for the Fairfield Montana Schools. Our Montana web development team created an advanced web page that delivers a compatible video stream to iOS, Android and desktop operating systems.
Fairfield Schools' new custom video streaming website features a live stream when available, but also hosts archived streams for those of you who prefer to watch at your leisure: football and basketball games, special events, and more.
See what's going on now:
eaglestreaming.com
by
Joshua Reynolds
in
Announcements
,
Design
Bozeman, Montana: Our web development team is growing, and this time we're looking to expand our design capabilities and capacity by hiring a dedicated user experience designer. This new member of our team will work closely with the rest of our team members to create great user experiences.
Our ideal candidate is a skilled, vocal advocate for user experience and is able to work from a high-level on strategy and architecture as well as perfecting the minutiae and nuance of UX. Also important is proficiency at creating personas, use-cases, wireframes, and detailed documentation that provides coders all the information they need to implement.
We'd prefer a candidate with a bachelor's degree in a related field, experience designing across multiple device types, and excellent communication skills. If this position sounds interesting to you,
read the full job description
for more information.
by
Joshua Reynolds
in
Announcements
,
Design
,
Development
We're working on a series of upgrades for the
Gallatin Valley YMCA's website
— the first of which is an updated color palette to more closely integrate with the YMCA's national brand and a new homepage design with improved, simplified information organization.
Other improvements are on the horizon for the Gallatin Valley YMCA site: JTech's Bozeman web development team will custom-build an interactive calendar to display events, programs, athletics, registration deadlines, and YMCA holidays. We're also adding promotional code functionality that will allow special discounts when registering for athletics or other YMCA programs.
The Gallatin Valley YMCA is a cornerstone of Bozeman's strong community, and JTech is proud to be a frequent sponsor of their curriculum nurturing youth development, healthy living and social responsibility.