Web Design and SEO Blog
by
Mira Brody
in
Announcements
,
Design
,
Development
JTech's Bozeman website design team has just completed an advanced
Payment Portal
website for Frontline Processing, a merchant services provider for businesses throughout the nation. Frontline Processing allows merchants to process credit cards and checks as payment, create gift and loyalty cards, collect recurring payments such as rent or dues and much more. The Payment Portal that JTech's website development team built for Frontline is deeply integrated with their CRM (customer relationship management) software and provides a useful suite of support and administrative tools for Frontline's expert staff to manage merchant applications.
Frontline's Payment Portal is built using responsive web design, focusing on mobile optimization for on-the-go processing with live chat support services for immediate assistance. Frontline partners with banks and other merchants, who have the ability to customize a branded version of the Payment Portal. The application system has an auto-save feature, generates automated email reminders for applicants with incomplete applications and provides useful contextual feedback throughout the application process to guide applicants.
Frontline's Payment Portal website contains a number of advanced features and provided exciting integration work for our web developers. The project turned out to be a great success that will provide an easy way for Frontline's customers to take payments and grow their businesses.
by
Mira Brody
in
Design
,
Development



Implementing AJAX infinite scrolling to improve usability.

Infinite scrolling has emerged as a popular web design pattern over the past four or five years — early adopters included Google's image search, Facebook's news feed, and Pinterest's inspiration boards. The appeal is easy to see: using AJAX, content is loaded as a visitor nears the bottom of a page — making sure there's always more content to see so it's more likely that they'll stay on the page. It eliminates paged navigation and the friction of clicking on a link to load a new page in the middle of reading or parsing information. Instead, you just keep scrolling.

Reducing friction, or user inefficiency, has a significant impact on user experience, both for better and, if implemented carelessly, for worse. If implemented well, infinite scrolling will boost interaction, leading to more visitors, better engagement and (for those with a storefront) improved sales. Applying infinite scrolling to the wrong situation will frustrate your users and drive them away.

At JTech, we use infinite scrolling on the news page of our own website, in our custom content management system and in specific contexts for our clients. We don't believe it's a panacea, but it's a great tool and we've found ways to work around its problems that can make it the best choice in a number of circumstances.
The Gem Gallery's product pages use infinite scrolling.
Environment is everything.
There are factors that influence where infinite scrolling is appropriate. Images, for example, can be scanned and processed more quickly than text, which takes some time to absorb and is more easily overwhelming. Our developers at JTech had this in mind while building a website for
Gem Gallery
, in which shoppers can browse their beautiful pieces of jewelry on a single, infinitely scrolling page. We also do this on our own
publications page
, where you can filter your results by publication type and read through our articles without the barrier of clicking through the next page.
Other companies have noted the effectiveness of these infinite scrolling image searches, such as Pinterest, Flickr and Instagram, to name a few. You may notice a difference when switching between Google's web and image search results. The largest contrast is that image search uses infinite scroll, while traditional paginated results are used for web search.
The devices being used are an important part of context as well. Due to its friction-less nature, infinite scrolling is particularly useful for responsive design on mobile, as flipping and sliding your finger is much easier than having to click on a small page number or "next" link. Petfinder, a popular website on which users browse adoptable pets by location, species and breed, uses page numbers on their desktop site but infinite scrolling on their mobile application. Whether or not somebody scrolls to view more content is dependent upon the relevance of the information and the ease with which it can be accessed, a subject discussed more thoroughly in a previous blog,
Everyone scrolls: designing below the fold.
Issues with infinity.
There are times when we find that infinite scrolling is not the answer. Etsy, the popular eCommerce site for buying and selling homemade items, implemented an infinite scrolling pattern at one time and found that it resulted in less clicks; in this case it limited user interaction. By presenting an overwhelming amount of information to sift through, infinite scrolling can inhibit visitors from reaching the search result or article they are looking for, which will lead to user frustration. Here are some common issues with infinite scrolling and how we've solved them here at JTech:
1. Where's the footer? Scrolling through infinity implies by definition that you never reach a conclusion. So what if you need to reach the website's footer, where important information or links are provided? Facebook, with its infinite newsfeed design, made it impossible for users to see the footer. On our site, we've solved this by anchoring the footer to the bottom of the window so that it's available regardless of how far you scroll — and by adding a small amount of transparency to the footer itself, a subtle preview is provided of the content that you're about to scroll to.
2. Search Engine Optimized?
Since content on an infinite scrolling page has a single URL, there is concern about search engine optimization (SEO) for sections of content and whether Google's search algorithm can effectively find page content requested below the initial page load. On
JTech's news page
, we've embedded p=2, p=3, and so forth, into our URLs for news results so that Google will recognize each scroll load as its own page and take any content — no matter how far down — into consideration when displaying results in their search engine.
J.K. Adams uses a load more button to give users back some control.
3. Loss of control and bandwidth mitigation. Unfortunately, many users feel a loss of control when they are unsure of how many search results remain, exacerbated by the fact that infinite scrolling typically renders the length of the scrollbar unreliable as an estimative how much content is left on the page. A solution that limits bandwidth consumption (particularly helpful on flaky or capped mobile connections) and creates limits on the amount of content being loaded at once is a "load more" button; a result that also helps in reaching the footer.
We implemented this practice when building an eCommerce site for
JK Adams
, a high-quality kitchen appliance company based in Vermont. After scrolling by the initial page, there is a "load more results" button, allowing the user to decide how much content they wish to commit to — an example of deliberately increasing friction to help the viewer and conserve bandwidth and regain control. Twitter has an ideal version of this as well: initially presented with a page of tweets, you can choose how much more content to view by clicking their "load more" button.
In our custom content management system,
My JTech
, we use AJAX to load infinite results when viewing a database, but overlay page numbers and show your progress through the data set (e.g. "page 2 of 4" and "71-99 of 181 records"), allowing you to mark your progress and to quickly jump to the data you were looking for without scrolling through the whole list again. This is possible because we estimate the page length so that the scrollbar is a reliable indicator of your progress through the data set. We've also developed an approach that makes content "disappear" after you've scrolled past it, dispelling the sluggishness or clogging that can sometimes be associated with infinite scrolling when too much content is being stored in the browser's active memory.
It's important to remember that infinite scrolling is a useful design pattern — serving the needs of those using the website — rather than just something to deploy because it's flashy. Consider the problem you're trying to solve (for instance, a large number of products in your storefront that you want visitors to view) and how infinite scrolling might help, then test your results to reveal any new problems you may have created in the user experience.
The encumbrances associated with the AJAX infinite scrolling web development pattern can be overcome by careful consideration of the content and context. When used correctly, it will add convenience to your webpages, which leads to more user interaction. If you have any questions about when it is appropriate, have invented a solution to an obstacle, or have concerns about using an infinite scrolling pattern, feel free to
contact us
and we'd love to talk.
by
Mira Brody
in
Announcements
,
Design
,
Development
If your company is one driven by the ongoing promotion of various events, an interactive calendar may be a useful addition to your website. JTech's advanced web developers recently worked with two Montana businesses to add interactive calendars to their sites, both of which have been a huge success.
The Gallatin Valley YMCA
color codes their calendar items — class registration deadlines, summer camps and curriculums — in a clean, highly-usable presentation. Clicking an item brings you to a details page and when applicable, a link to an event registration application.
Shipton's Big R
, a full-service farm and ranch supply store, is thrilled with their interactive calendar, which is developed responsively for a great user experience at any screen size. Shipton's Big R hosts a dizzying variety of local events, from pet vaccination clinics to music festivals to handgun training courses. Because they have five locations in Montana and Wyoming, the event details page has a directions map and allows you to add an event directly to your device's appointment calendar as well as download an event flyer.
An interactive calendar can be a great addition to your website if your organization or business organizes events and needs a place to promote them that is easily accessible to your customers.
Contact JTech
to see if integrating a calendar into your website is the right addition for you.
by
Mira Brody
in
Announcements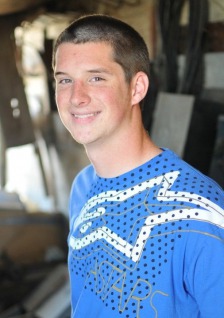 For years now, JTech's Montana web development team has enjoyed our professional relationship with Montana State University and the MSU students who have worked with us in our internship program. It is always exciting to get hardworking students here in the office as it not only adds depth to their college experience but it also provides us with a fresh set of eyes, new skill and enthusiasm that helps us help online businesses thrive.

Please join us in welcoming Jason Trueblood, our new marketing intern. He is a sophomore majoring in Business-Marketing and although he has lived in Bozeman for a couple years now, is originally from Columbia Falls, MT. Jason views his internship with us as an opportunity to supplement his classwork with some hands-on experience in the business marketing world. When he is not in the office or classroom, Jason enjoys fishing, hunting and playing golf. We're glad to have you on the JTech team, Jason!
by
Mira Brody
in
Google
,
Tools & Tips
Set objectives with Google Analytics Goal Tracking.
If you didn't already know, Google Analytics is a free tool that allows you to measure the performance of your website. One of its more powerful abilities is Goal Tracking, which allows you to create and measure specific user actions on your website, such as shopping cart purchases, blog article reads, or recommendations on social media. With this information you can measure the effectiveness of ad campaigns, test which of two layouts is best, and determine the success of your business's social media page.
Our Bozeman marketing team uses Goal Tracking as a part of the website optimization process for our clients, as well as during
launch promotion planning
. For those of you who are interested in managing these tools yourself, or learning about some of the components we can help you use, here are three of Analytics' most useful features:

URL Tracking.
There are a variety of ways that people arrive at your site and finding out which are working hardest for you is a crucial part of maintaining a steady stream of visitors. URL tracking allots you the ability to create custom URL addresses for gathering data from specific sources. You can check your search marketing campaigns, track repeating customers and how they purchase the items in their shopping cart, all by assigning these addresses to Analytics to oversee.
Funnels are a useful asset to URL tracking in which you specify a route through the various pages of your website. User data is then collected on the progress and frequency of that route. You use your custom addresses you've created and track the path taken to arrive at a secondary address. For instance, you set up a funnel between a particular item to the last step in your shopping cart to track how many people are purchasing that product. This allows you to see whether visitors are completing the funnel in the way you expect, or whether there are problems (such as visitors leaving before checking out), highlighting where improvements can be made in order for the desired transaction to occur.

Duration & Page Visits.
Analytics keeps track of how long a visitor has been on your site based on recorded arrival and departure timestamps. The only drawback of the timestamp system is that the duration cannot be measured until a visitor has left one page for another, even if they have been there for hours. Duration is useful for monitoring how involved visitors are with your content and detecting the speed with which people are navigating. Specifying duration goals, such as setting a limit of three minutes, would alert you of how many people had stayed on a particular page for three minutes or more.
You can also monitor page visits; who is visiting, how often and how quickly they proceed. Statistics gathered from this section will determine the level of user-friendliness your site exudes.

Events.
Events with Goal Tracking are just goal items you wish to track that don't already fall into one of the above categories. A few items that can be considered Events, are:
Social media links that lead back to your site to monitor the effectiveness of your social media campaign.
Downloads on your site; are your resources being used?
Videos or photo galleries; are they useful or just filling up space?
Other external sources of traffic to your website, such as in email blasts or newsletters.
If you can name it, you can most likely track it in Events, down to a single mouse click.
Knowing is half the battle.
Google Analytics provides an extensive set of tools and yields a great deal of information about the success and usability of your website, empowering you to measure the results of your efforts. Without empirical data about how your site is used and which strategies are effective, any effort to improve the way you do business online is tantamount to guesswork.
JTech's marketing specialists are experienced in crafting digital strategies to suit your unique business needs. Whether you hire us to assist you or plan to do it yourself, Goal Tracking should be an integral part of your marketing efforts. To find out how your company can benefit from the use of Goal Tracking to improve website performance, feel free to
contact us
.
by
Mira Brody
in
Announcements
,
SEM
,
SEO
Livingston, Montana: Our internet marketing and search optimization team at JTech is currently working with a local essential oils retail company, Goddess of Spring, to help establish an effective digital strategy to increase the visitors and sales on their eCommerce website. Goddess of Spring sells aroma diffusers, essential oils, floral waters, air fresheners, face and body care products for both personal use and to wholesale buyers. They pride themselves on distributing Primavera Life essential oils, a healing plant product that is produced sustainably, organically, and free of GMOs.
In order to help Goddess of Spring improve the customer experience and revenue of their website, our internet marketing team has drafted a plan to generate relevant search traffic for their outstanding products. Market research, analytics and collaboration with Goddess of Spring will lay the groundwork for a comprehensive content strategy, targeting specific search phrases throughout their website. We're using this online marketing plan as a basis to begin the optimization of their website to attract customers searching for their organic essential oil products.
With a clear vision and a focused website marketing strategy, JTech is helping
Goddess of Spring Organic Essential Oils
to reach new customers.
by
Mira Brody
in
Development
,
External Publications
At JTech, when we're not developing advanced websites, we periodically contribute to our customers and web development community with insightful articles that educate as well as demonstrate the technical details of our web design process. In order to strengthen this knowledge-sharing campaign we have, for the first time, successfully published an article to Speckyboy Design Magazine: a resource that distributes insightful tutorials, techniques and inspiration written by and for fellow web designers.
Our Human Interface Designer, Felix Wolfstrom, illustrates in his article,
Using OmniGraffle for Web Design
, the tools offered by the OmniGroup's OmniGraffle software and how we utilize them in our website development process:
"At JTech, we've found that it excels as a tool for creating wireframes and diagramming flowcharts of website hierarchies. Its diagramming and flowchart capabilities have many other potential uses in web development, such as mapping user journeys through the interface."
Our plan is to continue publishing articles through various resources to participate as industry peers in an exchange of technical expertise.
by
Mira Brody
in
Google
,
Industry News
,
Optimization
,
SEM
,
SEO
Mockup of Google's mobile-optimized search results.
Mountain View, California: Many businesses may have opened this week with a lower search ranking for their website than usual. Tuesday, April 21 marks the day Google altered their search algorithm in order to optimize search results for mobile users. The increase in the use of mobile devices, though convenient and providing new business opportunities, can be a source of stress as businesses devote more resources to provide a good mobile site and experience on all screen sizes. A few examples that websites will be docked for in Google's mobile search results are pages that require users to scroll horizontally and links or buttons that are too small to tap with a finger.
Having a mobile-friendly website is crucial to doing business with the high percentage of customers that are shopping or searching on their phones or pads. Maintaining a high search ranking in Google's personalized search results for both mobile and desktop visitors can result in an increase in hits from potential clients. Google's algorithm change is aimed at improving the usefulness of their search results, not at penalization — 64% of American adults own a smartphone
(1)
and more than 55% of internet traffic in the United States comes from mobile devices.
(2)
When visitors on a phone or tablet land on a website with a poor mobile experience, they are unlikely to return.
In 2015, you cannot afford not to have a responsive website.
If you are curious to learn more about mobile optimization and the many benefits it has to your business,
contact JTech
or check out
our blog post
from last month — our Montana web development team would be happy to help you create a responsive website or craft a digital strategy to be sure all of your customers are being reached, no matter what device they are on.
Citations:
(1)
Pew Internet: US Smartphone Use in 2015
(2)
ComScore data reported by CNN Money
by
Mira Brody
in
Announcements
,
Design
,
Industry News
Seattle, Washington: JTech's president Josh Reynolds had the pleasure of attending the prestigious web design and development conference An Event Apart in Seattle, WA this month. An Event Apart is a two-day conference that travels to eight U.S. cities, allowing the opportunity for web designers to gather and learn from one another. With a dozen speakers present, a wide diversity of topics were discussed: responsive organization and web design, modern layouts, content and client presentation — subjects geared toward developers, designers and web design clients.
Founded by web designers Eric Meyer and Jeffrey Zeldman, An Event Apart was conceived with the idea that great web experiences deserve great learning experiences. By attending An Event Apart and meeting with leaders in our field, JTech is able to gain fresh insight, improve the skills of our employees and make connections in a fun and educational environment in what has been described as "two days of inspiration and enlightenment." Josh brought back inspiration to share with JTech's Montana web development team — we are excited to be part of an industry that continues to evolve at lightning pace!
by
Mira Brody
in
Announcements
Your domain is your web identity.
We've seen it more than once: a web development client spends years and thousands of dollars building an online brand only to miss the memo when their domain name is up, it expires, and their name is lost into the vast, dark space of the internet. Business owners know that most of the time, losing your domain name can also mean losing a large part of your business — that to lose ownership of your website identity could be detrimental.
In order to prevent this, JTech is implementing an automatic domain renewal system this month to make the entire process less stressful, faster and overall more economical and assured for both our company and yours.
Beware of cybersquatters.
When a domain name expires, the owner usually has a month or so (if they're lucky) in order to reclaim it before someone else snatches it up. In some cases, the purchase of someone's old domain is justified. Others, unfortunately, are backed by more selfish motives. Why would another buyer snag an expired domain? There are a few reasons
(1)
:
Sometimes someone will purposefully wait for your specific domain to expire in order to buy it, then sell it back to you at a higher price.


Sometimes a domain has a high SEO value and the "snatcher" will purchase it for its favorable qualities in Google's search results.


Sometimes there is something to benefit from gaining the company's domain trademark, such as marketing a competing product or service.
We call the people who do these evil deeds "cybersquatters." Cybersquatters are people who retrieve domains with bad intentions in order to profit from a trademark belonging to someone else
(2)
.
No matter the person or the cause of loss, however, if you still intended to use the domain for a website or online digital marketing strategy, it is a major inconvenience to you and your company.
Auto renewing is easy.
Now, each year, we will automatically renew all domains on file when their registration is due to expire. To facilitate this, you place a credit card on file with us and we manage future registrations with the same cycle (often every five years) that you've ordered in the past. We will then alert you with 60 and 30 day notices of the impending renewal, then send out a notice to let you know that we have completed the renewal of your domain.
There are different cycles of domain ownership to choose from, depending on how long you wish you retain ownership of it and what your budget is. The typical time periods, and the ones we offer, are: one year, three years and five years — with discounted rates for longer-term ownership.
Even with the automatic renewal system it is easy to make changes to your domain with JTech. You can swap the credit card on file, decline the renewal or change your domain renewal cycle by contacting us at east 15 days before your expiration date.
We believe that our automatic domain renewal system will help us provide a seamless, holistic service for your custom website and will be in the best interest of our customers. Please feel free to contact us with any questions or concerns. In the end, automated renewal creates a smoother transaction and one less thing you have to worry about on your to-do list.
Citations:
(1)
Dear Rich Blog — Snafu Cause Loss of My Domain Name: Now What?
(2)
Wikipedia — Cybersquatting