Web Design and SEO Blog
by
Joshua Reynolds
in
Tools & Tips
Marketing Fundamentals
It can be easy to lose sight of the basics. We're revisiting them this month with our web marketing fundamentals. The first question to ask is: Are you promoting your web address properly? Like your physical address, it's a place where you do business, and you need to make sure your customers know you exist and how they can get there.

A Checklist
Most of you already have marketing materials. We'd guess, however, that you aren't including your web address as often as you ought to. As a rule of thumb, include it on your checklist for any materials that have your print address. Some of these are easy to remember: business cards, letterhead, business checks, print advertising, and window signs. Other advertisements and collateral are easier to forget: drink coasters, t-shirts, vehicle graphics, billboards, and television ads. Make a list of all your materials and check it twice.

Are You Sending the Right Message?
Once you've finished your checklist, take a moment to reflect on your marketing approach. You know your target audiences: Are you employing the right mix of marketing methods to reach them? Consider your advertising narrative: be sure to speak simply, be consistent, and tell people why they should care. Knowing what your customers want is key for web marketing — and all advertising.

Following these guidelines is the foundation of marketing success. Web-oriented marketing gives us new tools for advertising, but the formula remains the same.
Continuing Education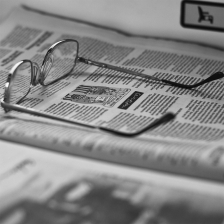 Interactivity Series #3: Newsletters
Over the next few months, we'll serve up bite-sized discussions of web interactivity — the merits of different approaches and whether they're a good fit for your website.
If you're reading this, we hope it means you're getting something useful from our newsletters. This month we're especially pleased, since they're the topic at hand. Newsletters share many benefits in common with blogs: They're a way to market upcoming promotions or new products, establish your expertise or credibility, and serve as a direct line to your customers.
Make it Easy
While blogs are all about the exchange of information — you make an interesting post, your customers reply, and conversations start — newsletters are all about getting your message in front of your customers' eyes. Although open-ended conversations can lead to deeper involvement, a message straight to the inbox requires no work on the part of your customer. Your message gets delivered.
Get Google to Subscribe
To add value to your company's newsletter, consider archiving past issues on your website. Both potential customers and Google can peruse your mailings and establish that you're credible. A greater depth of material available on your website also means a greater chance for links from other websites — and higher rankings in search results.
Make the Right Choice
Should you send a newsletter? How often should you send it? Decide on a schedule that works for you. If you don't have time to write interesting articles once a month, consider a quarterly newsletter. Your newsletter will only be as effective as you make it — boring sloppily written articles will do little to help your brand thrive. Find the right words and write a brilliant newsletter!
Featured Website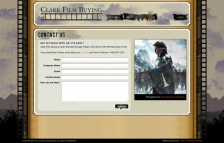 Clark Film Buying
Clark Film Buying is a Bozeman-based company that helps independently-owned theatres across the nation. Their film buying services reach more than 160 theatre screens in 17 states. We built Clark Film Buying an extensive website with a theme reflecting their passion for cinema.
Behind the face of the Clark Film Buying website is a powerful intranet, which we custom-built to run their operation. All the exciting stuff is hidden from the world at large, but go ahead and pay their site a visit anyway — the muted colors, parallax scrolling, and grunge treatment make it distinctive.
www.clarkfilmbuying.com
by
Joshua Reynolds
in
Tools & Tips
One way to target niches of your business is to build landing pages that are written specifically for that audience. For instance: You are a car dealer. You create a landing page describing your latest sale, another with your deals on Ford trucks, and one describing all your deals under $10,000.

The purpose of landing pages is twofold. First, they increase your relevance for search results. Secondly, they are a destination for your advertising campaigns, written and illustrated in a way that reinforces the message in your marketing. Compared to your website's home page, landing pages typically have a much sharper focus. Customers arrive (or "land") there by clicking on an advertisement, or by making a search, or by responding to one of your newsletters.

Landing pages are a call to action — a customized sales pitch written for someone searching for something specific. They must cut straight to the point. The content of the page is an answer to what your customer searched for. Landing pages exist purely to make your product or service easy to find and buy. Their no-nonsense precision is exactly what makes them effective for engaging customers.
Continuing Education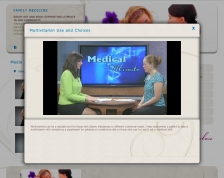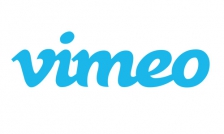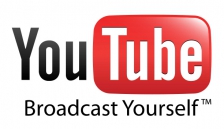 INTERACTIVITY SERIES #2: VIDEO
As the web matures, users increasingly look for interactivity from the sites they visit. Over the next few months, we'll serve up bite-sized discussions of web interactivity — the merits of different approaches and whether they're a good fit for your website.
Your website is looking great. Everything is well-organized and you're pleased with the layout and the imagery. It captures your brand and is written just right. But you're not reaching all of your customers! Many people are visual learners, and others just prefer the dynamism of video to the simplicity of text.
The next question is how best to integrate video into your website. The simplest way is to record or include existing short videos advertising your company's product or services. You have the option of using YouTube or Vimeo – which are rather easy to use – or hosting the video yourself, for greater control and reliability.
A somewhat more sophisticated strategy is to get the attention of your customers and potential customers with a series of mini-courses. Plan a sequence of brief and easily-digested lessons or explorations of ideas related to your business. These videos can be embedded on your website, but may also be emailed to your customers as an invitation to further engagement. This strategy, if executed well, can draw your customers in: Basic lessons may lead to more advanced courses, and fresh content on your website can always draw interest.
We've established that videos are a good way to add interest and interactivity to your website. Are they worth it for you? We recommend starting small — perhaps a short promotional video — and developing a more advanced strategy as you gain experience.
Next month:
Interactivity Series #3: Newsletters
Featured Project: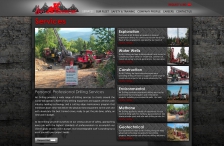 AK DRILLING
AK Drilling is a Montana success story. Although their headquarters are in Butte, AK drills worldwide, with a second base of operations in Colombia. Reflecting their international stature, we built them a world-class website.
Their new site features fluid animations and an immersive design. Dig in and see what they're all about:
www.akdrilling.com
by
Joshua Reynolds
in
Optimization
,
SEO
,
Tools & Tips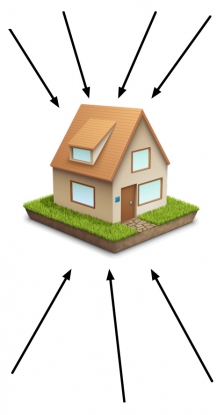 Why you need links from other websites
Search engines measure your website's value and relevance by analyzing the links to your site from other websites. The result, your "Link Popularity," is a measure of the number and quality of links to your website. It is an integral part of your website's ranking in search engines.
Link quality?
Search engines examine each of the links to your website to determine its value. Although every link to your website is a vote in its favor, not all votes are counted equally. A website with similar subject matter to your own carries more weight than an unrelated site, and a well-regarded site (such as a University) has better link quality than an unknown or disreputable website.
The text of links helps search engines categorize your website. If your business is a mattress warehouse, a link to it titled "Good Value Mattresses" is helpful, while "Sweet Skateboard Wheels" would be less useful.
Getting links and getting business.
Good links help get a better ranking in search engines, but these links can also offer direct business from people clicking on them and finding your company. In addition to improving the rankings and increasing the visibility of the page being linked to, inbound links improve the quality score of your whole domain (for example:
jtechcommunications.com
). If people are linking to one page on your website, all the others benefit as well.
The conclusion is clear: attract relevant, high-quality links in order to positively affect your position in the search engines.
Continuing Education
Interactivity Series #1: Blogs
As the web matures, users increasingly look for interactivity from the sites they visit. Over the next few months, we'll serve up bite-sized discussions of web interactivity — the merits of different approaches and whether they're a good fit for your website.

You're all familiar with blogs: In essence, they are journals published to the web. Although blogs are commonly used by individuals, they can also be a great asset for companies.

As a company, there are a few common ways to use blogging as a platform to extend your brand. The most obvious is promotional: Announce new events, services, or products to the world. A more subtle approach is to use the blog as a platform to discuss your company's area of expertise. Your ruminations about whatever you know best will serve you well in a few ways.

Talk with your customers
Any blog worth its virtual salt has a built-in commenting system. Your thoughtful and pithy blog is a perfect place to create dialog with new and existing customers. Not only are you establishing rapport with people who care — you're doing so in a way that allows you to guide and moderate the discussion.

Get on Google's Good Side
Writing interesting things about your business has a great side effect: Google starts feeling really good about your website. A good blog is updated regularly, contains original information, and often attracts outside links. All these things can help increase your search engine rankings.

Sounds good, but...
Blogging isn't the right choice for every company. Maybe you don't have the time to write new information on a regular basis. Perhaps you aren't a good writer — or just don't have anything much to say. There are ways to overcome all these obstacles, but don't expect blogging to be a silver bullet. Blogging to increase your brand's exposure and interactivity is an ongoing commitment that will reward the amount of time you put in.

Next month: Interactivity Series #2: Video
Featured Project: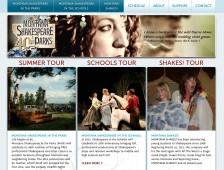 Montana Shakespeare in the Parks
The mission of Montana Shakespeare in the Parks is to make quality, live theatrical productions of Shakespeare and other classics accessible to communities in Montana and surrounding states with an emphasis on underserved, rural areas who would not otherwise have this opportunity.
We're thrilled to be able to help Montana Shakespeare in the Parks with their completely new website on their 40th anniversary.
Give their site a visit
and then catch a performance if they are coming to your town!
by
Joshua Reynolds
in
Announcements
,
Industry News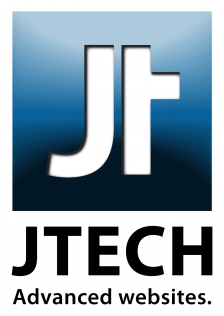 Josh and his former business partner founded JTech in July 1997. Originally operating out of a studio apartment, JTech rapidly moved into its current building and has been there ever since. Josh was 25 then, and the commercial Internet was brand-new.
Web technology and JTech have come a long way since 1997 — we have an extremely talented web production and support team and are proud to be doing the best work we've ever done.
To celebrate our fifteenth birthday, we're thrilled to be rolling out our new branding — new logo, newsletter, website, and collateral. It's all designed and executed in-house, by the same JTech team you already know.
We're grateful for your business for all of these years, and we look forward to serving you for another fifteen!
Tip of the Month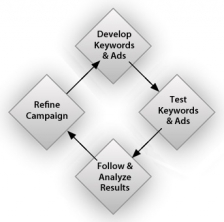 Third in a Series: PPC Campaign Management
We wrap up our series on Pay-Per-Click (PPC) advertising with this third chapter, describing the tasks necessary for Campaign Management.
Launching a PPC campaign requires in-depth research into
keywords
and
competitors
as well as synthesis of that research into a well-optimized and targeted campaign.
To manage a PPC campaign successfully, a manager needs to
frequently monitor
and
adjust
the performance of the campaign to make sure it's performing its best. Analyzing individual customer data allows further
refinement
of the ad's relevance and improvement of the website's structure.
The ongoing attention required to manage an advertising campaign makes a campaign manager invaluable. In addition to keeping a hand on the tiller, a campaign manager will distill the trends and successes of the campaign into a monthly report. You may be surprised to learn that Campaign Management is a service that JTech provides.
Google has given us a new batch of coupons good for $100 of
free advertising
. Give us a call and we can get started today!
Continuing Education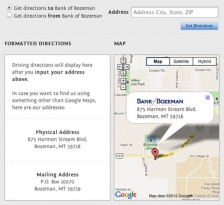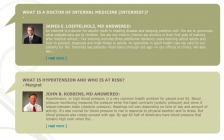 Make Your Website Work Harder
We love inspiring our customers with ways to get more out of their website. Here are a few ideas to help you serve your customers, increase business, and save you time.
Save Time:
Answer simple questions on your site.
Build self-service sections of the site — From billing services to registration to account management to status updates.
Provide information to vendors.
Offer maps and driving directions.
Increase Sales:
Construct an area where clients can login to re-purchase past items.
Allow your client to schedule repeat services.
Enable clients to maintain wish lists.
Sell or give away gift certificates.
Brand Perception & Mindshare:
Send clients a newsletter.
Allow clients to access photos of their experience with your business.
Help clients connect with other clients or past clients for referrals.
Featured Project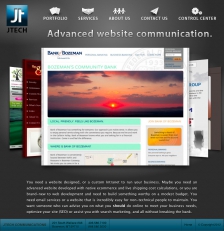 JTech Communications
Our first website was a "Coming Soon" Flash animation with sound effects. We've gone through a couple websites between then and now, including a five year
blue phase
with the best design and technology the '90s had to offer. You're all familiar with the past six years' time-worn paper motif, but as of this month we've moved on to something new.
We're very pleased to announce our new website. Built using the latest and greatest web technologies, our new site is smooth without being a showoff. Our website (like all websites JTech produces) uses
progressive enhancement
, a technique in which older browsers see a simplified version of the website and layers of visual complexity are added for users with more modern browsers. If your browser is older or can't do all the latest tricks, no problem. The website still works well and looks great.
Check out the new site and let us know what you think:
www.jtechcommunications.com

Thank you for reading!
Josh Reynolds
President
by
Joshua Reynolds
in
SEM
,
Tools & Tips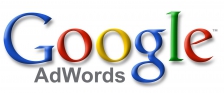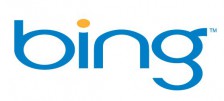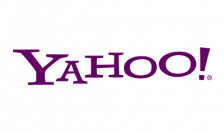 Second in a Series: Benefits of PPC
Last month we introduced Pay-Per-Click (PPC) Advertising, which has become a popular and cost-effective way to advertise. As mentioned in January's JTech Dispatch, the chief benefit offered by PPC is its pricing model; until a user shows interest by clicking on the advertisement, there is no cost to the advertiser.
Some Additional Benefits:
Time to Market. Advertising campaigns can be quickly planned and developed, with ads launched almost immediately.
Good for small businesses. PPC advertising can put you in a solid competitive position. We can help you to hold a top ad placement without having to substantially outbid a larger national advertiser.
Builds branding. We can deploy advertising that will focus on building your brand and company name.
Quick reaction to market conditions. A campaign can be modified at any time depending on market requirements and business goals.
All this makes PPC an appealing package. With careful campaign planning and management, almost any size budget can be effective in finding interested customers.
Upcoming next month:
Part 3 of this series — PPC Campaign Management
Ongoing Education
JTech Control Center
A great website management system.
Many of you are already familiar with JTech's Control Center. For those of you who are not — and as review for those of you who are — we decided to share a few of the features we think makes it great.

Are you managing a large website? Or perhaps a smaller website? Actually, it doesn't much matter. The Control Center has dynamic sorting and searching, which means it will be easy to find and manage your website's content regardless of the site's scope. Click on a column header to sort the list by that column – click it again to re-sort in the other direction.

Want to crunch some numbers or edit your website's copy in your preferred spreadsheet application? No problem. The Control Center exports data with one click. The export button is in the upper-right of the list view, to the left of the print button.

Duplicating a record is a snap. Just click on the duplicate control on the left side of each record to bring up a copy. Make any changes you wish, then save your new record!

Our built-in image editor is fully-featured and very easy to use. When you upload a photo, the image editor automatically creates, crops, compresses and stores all different size versions required by your site. You can even preview, crop, or rotate the image until it's just right.

My personal favorite is the custom webmail built from the ground up for the Control Center. It includes all the luxuries of a fully-featured email client, such as a built-in address book, full drag-and-drop support, keyboard shortcuts, and notification sounds. Stepping away from the keyboard? As you'd expect, it has an auto-responder to use when you take the vacation you so fully deserve.

If you're not using the Control Center, give it a spin. If you're already using it — great! We wish everything could be this easy.
Featured Project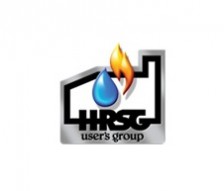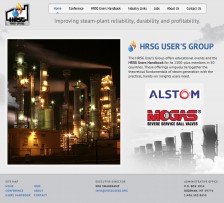 HRSG Users Group
The HRSG User's Group (Heat Recovery Steam Generator) offers educational events and the HRSG Users Handbook for its 1500-plus members in 50 countries. These offerings uniquely tie together the theoretical fundamentals of steam generation with the practical, hands-on insights users need.
HRSG has been a JTech client since we built their original site 6 years ago, and we're proud to bring this beautifully redesigned and rebuilt site live for them this month.
Take a look for yourself at
www.hrsgusers.org
Thank you for reading!
Josh Reynolds
President
by
Joshua Reynolds
in
SEM
,
Tools & Tips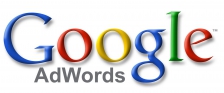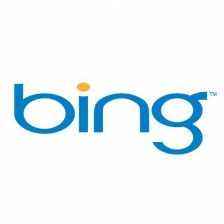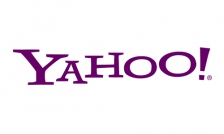 1st in a Series: What is PPC?
PPC (Pay-Per-Click) Advertising is a modern, cost-effective advertising method that helps you target prospective customers who are interested in your product or services.
When people use a search engine to search for keywords that match your business, your advertisement shows up. This advertising is free until a potential customer responds by clicking on your ad. As an advertiser, you don't pay for the ad until your target audience clicks on it.
Compared to traditional advertising, PPC is a business owner's dream. Rather than throwing heaps of money into an ad campaign that reaches all audiences, PPC allows for optimization of your advertising budget and focuses only on those who identify themselves as interested and are located in the areas you have specified.
Because you only pay when a search engine user clicks on your advertisement, there's no wasted cost for disinterested viewers. One wonderful result of this model comes when analyzing efficacy. Directly measuring the return on your advertising investment is simple.
The precision of PPC's targeting means it is effective in positioning your business: easily found and ahead of competitors.
Upcoming
2nd in Series - Benefits of using PPC Advertising
3rd in Series - PPC Campaign Management
Ongoing Education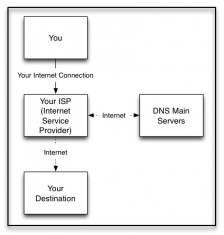 DNS: You Use It Every Day
DNS is a part of the Internet that virtually everyone uses every day without knowing it. DNS (Domain Name System) is the framework that enables things that most of us take for granted. When you type an address such as www.domain-name.com into your web browser, DNS is what the browser uses to find and show you the correct website.
DNS is also the system that allows you to email yourfriend@their-domain-name.com and have your email arrive at the correct email server anywhere in the world. It's a fundamental part of the Internet and it makes life easier for all of us.
DNS works by attaching a human-friendly address, such as jtechcommunications.com, to a "real" address of 64.25.128.2. Since people are generally much better at remembering names than long strings of numbers, DNS makes using the web a much friendlier experience.
In a simplified fashion, it works like this:
You request information from an address like "pizza.com"

Your request is sent to your ISP (whatever company provides you with Internet access)

Your ISP uses DNS to resolve the real address of "pizza.com" and sends this information back to you.

Once you have the real address, your computer or device is able to directly contact the server hosting "pizza.com" and get the information you requested.
Featured Project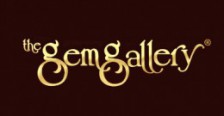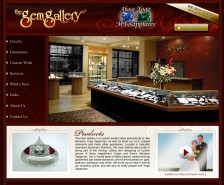 Gem Gallery
The Gem Gallery, located in downtown Bozeman, Montana, was founded in 1995 by Don Baide, and specializes in creating custom jewelry in gold, platinum and palladium. They are proud to feature one of the largest collections of brilliant, all-natural Yogo Sapphires in America.
The Gem Gallery has been a valued customer since the late 1990s. In 2010 we put the finishing touches on their completely new site and have enhanced it many times since then. The current site shows most of their inventory and allows customers to shop and purchase their fine jewelry online. I beleive The Gem Gallery is the only Bozeman area jewelry store to sell online!
Take a look for yourself at
www.gemgallery.com
Thank you for reading!
Josh Reynolds
President
by
Joshua Reynolds
in
Social Media
,
Tools & Tips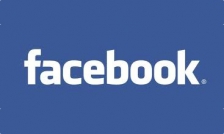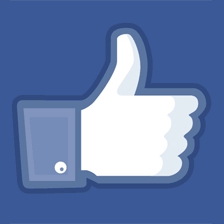 Word of mouth is an excellent way to promote your business. One modern equivalent is posting on Facebook. When a user posts their interests on their Facebook wall, those interests are shared with all the friends, family and acquaintances who are part of their Facebook social network.
One quick improvement to your site makes it easy for customers to post specific products or services that interest them to their Facebook wall. We place a Facebook "share" button on that product or service page; if a user finds it interesting, they can click the button to make a link from their wall back to that product or service page.
To see this in action, look at
this product detail slip on the Gem Gallery's website
.
Ongoing Education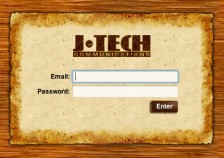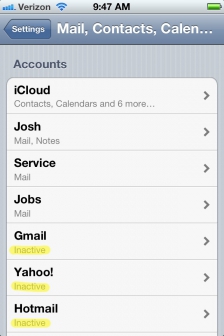 Email Primer 2: Email on the Road
It's time again for the holidays, and for many of us that means a lot of travel. While on the road, it's easier than ever to stay up to date on important communication through email. If your cell phone is a "smart phone" such as an iPhone, Android, or Windows 7 phone, it's easy to set up your email account on your phone. Of course, if you travel with a laptop or iPad, you have your email with you wherever you travel.
If you're like me and have email accounts that you don't check as often, or if you don't have a device with you for checking email, you have a few options.
Set up infrequently used email accounts in your phone or device and then disable them. Once they've been set up, it's easy to turn them on or off as needed. Use your email provider's "webmail client". If JTech provides your email, just visit
mail.jtechcommunications.com
in any web browser. Log in using your email address and password, and you'll be able to access your email from anywhere.
Featured Project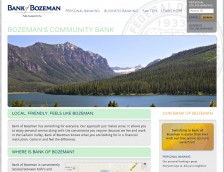 Bank of Bozeman
Bank of Bozeman is the premier community bank serving the Gallatin Valley, and is conveniently located between Kohl's and Rosauers in Bozeman Gateway. We took their new site live just a few weeks ago and are quite proud of our work.
They invite you to take a look at their beautiful new website — and if you're in the area, to come in for a coffee, snack and a personal tour of their facilities. While you're there, they'd be happy to discuss your banking needs with a member of their dedicated staff.
You can see the site now at:
www.bankofbozeman.com
.
Thank you for reading!
Josh Reynolds
President
by
Joshua Reynolds
in
Tools & Tips
Web Statistics and Analytics tools tell you how your site is performing - what's working, what isn't working, and trends in how visitors use your site. They can be an invaluable resource to optimize your web presence and increase sales:
Understand what visitors are looking for and what they're interested in.
See how often and how long visitors look at each page on your site.
Evaluate the effectiveness of your site's structure and navigation. Is it easy for visitors to get where they want to go?
See the route that users take as they navigate your website: where they enter, where they exit, and how deep into your website they travel.
View the phrases that people used to find your website in search engines such as Google.
Determine which websites and search engines refer visitors to your site.
Browse demographic data such as where in the world your users are located.
Track the effectiveness and profitability of your promotions and advertising.
Website statistics are available directly through the JTech Control Center. If you don't have access, contact us and my team will be glad to help.
Ongoing Education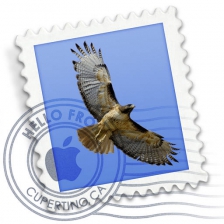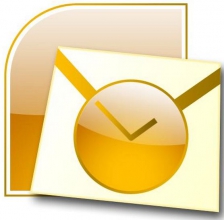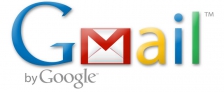 Email Primer
Email is one of the backbones of day-to-day communication on the internet. Despite its importance, many people only learn enough about email to send and receive messages. A deeper knowledge of how email works can make communication even easier.
POP vs. IMAP
POP and IMAP are email protocols - different ways to receive your messages.
POP downloads and stores all mail on the device you use to check email. Once it's downloaded, there's no longer a copy on the server. This works well if you only use one computer or device to check your email.
IMAP, by contrast, stores all messages on the server.
Why should you care? If you use multiple devices to check your email, using IMAP means they can stay "synced" - each device with access to all your messages, inboxes, and folders.
Apps vs. Webmail
Not too long ago, a separate program (such as Outlook, Apple Mail, Thunderbird or Windows Mail) was the only way to check your email.
Webmail services, such as Gmail, Yahoo mail, or Hotmail imitate the function of an email program, but do so within your web browser. In the last fifteen years or so, these webmail services have made huge leaps and are now very robust.
Even so, separate email programs (or "email clients") tend to be faster and offer more features than webmail services. For the best experience, I recommend an email program designed for your system in particular: Apple's Mail for a Mac; Outlook or Thunderbird for Windows.
If you do need to use webmail, JTech has a beautiful, fast webmail client that we built in-house which is available to all clients who use our email services at: mail.jtechcommunications.com.
Featured Project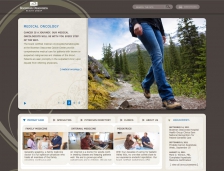 Bozeman Deaconess Health Group
Bozeman Deaconess Health Group is a multi-specialty group of primary care and specialty physicians and healthcare professionals owned by Bozeman Deaconess Hospital. The new Bozeman Deaconess Health Group website went live earlier this year and incorporates the hospital's updated branding.
Check it out today.
Thank you for reading!
Josh Reynolds
President
by
Joshua Reynolds
in
SEM
,
SEO
,
Tools & Tips
Online advertising and how it can help you.
Once your website is online serving your clients and attracting new customers as designed, you effectively have a new location with which to do business. The next step in harnessing the Internet is to market yourself online. Let's start by breaking down the most common types of online advertising:
Pay Per Click - Ads shown on search engines like Google and Bing.
Banners - Graphical ads that can be static, animated or even interactive.
Social Network Advertising - Ads shown on Facebook and other social networking sites.
Advertising Networks - Ads fed out to other's websites.
Email marketing - Everything from newsletters to coupons to "spam".
Have you noticed how advertisements in the yellow pages are fewer and fewer and smaller and smaller? This is because more business are spending increasingly larger portions of their budgets online. They're doing this both because their customers are increasingly online, and online advertising has many advantages over traditional advertising, such as:
Only pay for responses to your ad, not for exposure of the ad.
Clearly target people that are only looking for your product or service.
Quickly adjust your advertising message for better results.
They encourage people to immediately interact with your ad and business.
Rapidly respond to new business opportunities as they arise.
Online advertising's ease of use and strong results have translated to a surge of popularity. Advertisers are moving online, because that is where their customers expect to find them. There is so much to learn about online advertising that will benefit your business through books and, of course, over the Internet. If you'd like to learn how JTech can help you to make more money by taking advantage of online advertising, give us a call.
Continuing Education
Web Browser Primer
Web browsers are programs (or in today's parlance, an "app") on computers and mobile devices for displaying websites. Even though all browsers are designed to do the same thing, they differ dramatically in their speed, approach to displaying (rendering) websites, and features. Because many people don't know what a browser is or how they differ, it's common to choose a browser based on which one came with a computer or what you were taught to use. On Windows, that usually has meant Internet Explorer, and on Macs, Safari.
In this month's continuing education segment, I explore a bit about browsers and their features to just give you a taste of what's out there.
First, here is an incomplete list of web browsers for Macs and Windows, which operating system(s) they run on and who makes them:
Firefox Mac, Windows Mozilla
Chrome Mac, Windows Google
Internet Explorer Windows Microsoft
Safari Mac, Windows Apple
Opera Mac, Windows Opera
Next, here's a list of features that many browsers have. If the browser supports these features, they all do so in different ways, some better than others:
Extensions - Small additions, usually free, to make your browser more useful.
Bookmarks - The way each browser finds, changes, and manages bookmarks.
Reading List - Currently Safari-only, this is a to-do list of websites you plan to read.
Reader - Another Safari-only feature that helps read articles without distraction.
Downloads - All browsers manage your downloads, but they have different approaches.
Pop-up Blocking - All modern browsers are good at blocking pop-ups.
Printing - Some browsers do a much better job of helping you print websites.
Auto-Fill - Fills forms on websites with information you're frequently re-using (name, email address, etc.)
Password storing - Some browsers can save your log-in credentials for websites.
Spell check - Spell check features vary by browser and operating system.
Smart zoom - Zoom the images and text of a webpage.
What browser should you use? The answer really depends on your personal tastes. I use Safari on the Mac and Chrome on Windows myself, but I highly recommend you give them all a try and compare them to find your best fit. The browser "market" has become highly competitive, with companies releasing faster browsers with advanced features.
My final advice about web browsers applies no matter which browser you choose: Always run the latest version. The web has changed very rapidly and is changing faster than ever today. A browser that's even a version behind generally performs slower, is susceptible to security risks and won't support many new abilities. Keeping updated is generally easy in that you can trigger most browsers to check for updates right inside the browser. The one tricky browser is Internet Explorer. You can only run the current version if you're on Windows Vista or Windows 7. If you're running Windows XP, I recommend you switch to Chrome or Firefox.
Featured Project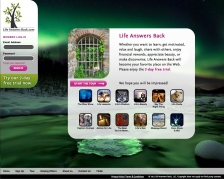 Life Answers Back
Life Answers Back is an exciting new business and our latest project to hit the web, now ready to view at
lifeanswersback.com
They describe themselves as "a community dedicated to entertainment, education, motivation, inspiration, discovery, charitable giving, and rewards, all designed to enhance your enjoyment of life."
The design and construction of Life Answers Back is unique and beautiful, if I do say so myself, and features immersive, full-window imagery, content that unobtrusively slips into the background when you aren't interacting with it, and pages that seamlessly fade into each other. This site is one of a kind, and I urge you to check it out. I think you'll like it!
by
Joshua Reynolds
in
Announcements
,
Industry News
,
Tools & Tips
Why are we sending you this?
We're very pleased to introduce the JTech Communications web marketing dispatch. You're getting this newsletter because we'd like to help you get the most out of your website, and these newsletters are a way to share our expertise. We won't waste your time.

Once a month, we'll email you a new newsletter packed with friendly advice, marketing tips, and web design suggestions. We want your website to stand out from the crowd.

We'd love to hear from you, whether you find the dispatch useful, annoying or anywhere in between. Have a suggestion or criticism? Please pass it back to us so we can serve you better. Also, while we're excited to bring you fresh marketing tips, if you want to unsubscribe -- we understand. Simply click on the link at the bottom to be removed from our list or change your subscription options.
Tip of the Month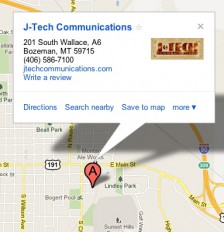 Make your business easy to find.
Trying to attract local customers with your website? Getting found is getting easier. Major search engines like Google, Yahoo, and Bing! can provide a map to your business when users search for you on the web.
Searching for businesses on the web is an increasingly popular alternative to the yellow pages. For users with smart phones, local searches of Google Maps are a very common way to find a business that meets their needs. As well as helping users find you with a map, search engines can list vital information:
Location
Business Hours: Including an OPEN sign when users find you during business hours
Contact Information
Services
Photos of your business
Your logo
Once you're listed, users searching for you will be able to
immediately connect
with your business. If they're on a smart phone, they can even pull up your website or call you directly from your listing.
To create a local listing, use the search engine's map function to find businesses in your field. Next, pull up your listing and edit it as the business owner. After an email, phone call or text message to confirm that you represent the business, you can edit your listing. A good starting point is submitting your listing to Bing! and Google.
Or, with our full line of search engine optimization (SEO) services, have us do it for you! Take advantage of our knowledge. We'll create
optimized local listings
on all of the leading search engines for just $195.
Google Special Offer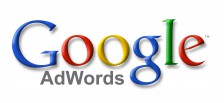 Start an advertising campaign.
Are you feeling proactive? Once you know how people are finding your business, you can increase your exposure with advertising and promotions.
Yes? Great! You're interested in advertising on Google. J-Tech is offering
$100 of free Google AdWords
to get you going, and we'd like to help you manage your marketing campaign. Call us today to get started.