Web Design and SEO Blog
by
Mira Brody
in
Industry News
,
Social Media
,
Tools & Tips
Earlier this year, Facebook launched a feature called Facebook Live, which allows users to post video in real-time to their newsfeed. Followers can then leave comments and reactions to the livestream as it plays, allowing for more timely conversation and immediate feedback. Mark Zuckerberg said of Facebook Live, "This is a big shift in how we communicate, and it's going to create new opportunities for people to come together."
Here are a few examples of ways businesses have successfully found a new marketing outlet through Facebook Live to engage more of their social media followers:
Hopefully this helps spark ideas about how your organization can utilize this new Facebook feature to your advantage! To learn more about Facebook Live, check out their interactive Live map, or talk to our marketing team to learning more about how you might put it to use.
by
Mira Brody
in
Announcements
,
Design
,
Development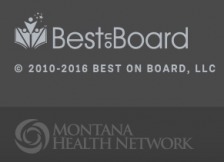 Our team recently completed work on an online education and testing system for longtime client, Montana Health Network, who recently acquired the organization Best on Board. Best on Board provides governance education, testing and certification to healthcare board members. Having recently completed the
public-facing portion
of the site, they hired us to build a new, custom training and testing system into the site as well to make for a seamless experience for users.
This new education and testing system includes video tutorials with concluding quizzes and a dashboard where users can view their progress and retake a quiz if needed. Quiz scores are stored for administration to determine if a user has earned their certification and a demo is available to allow new visitors a sneak-peak of courses.
We are pleased with how this project turned out and believe the site has a much improved experience for Best on Board's many customers.
by
Mira Brody
in
Tools & Tips
Choosing someone to add to your team is an important decision — especially for a small business. If you're a team of nine, for example, that new person and the qualities they bring to the table will make up 10% of your office.
As we grow, making choices about finding the right people to add to our office here in Bozeman has been a topic on our minds. While hiring someone who is qualified and capable of the skill set at hand is important, here are three less-traditional qualities that we pay attention to when hiring.
Enthusiasm —
There's nothing worse than someone who hates what they do 40 hours a week. Having an office full of employees who actually enjoy what they do makes a huge difference, not only in overall attitude, but in the quality of the work they produce. People who love what they do, for the most part, are going to produce better quality work, which promises better return for everyone at the company. We look for people who are passionate about the subject for which they are applying.
Integrity —
Although sometimes it might seem tempting to swoop up the candidate with the most skills on their resume, you should weigh these qualifications against their personal integrity. During the interview, we make an effort to get to know the potential employee on a personal level. Skills can be taught; integrity cannot.
Candor —
Sometimes admitting you are unsure of something, rather than pretending, is the road take. We try and look for people are are willing to admit to a lack of knowledge or their mistakes, rather than trying to fabricate something.
Although there are many more attributes to look for when hiring, these skills are a great foundation for building a team who will work in cohesion for long-term success.
by
Mira Brody
in
Development
,
Tools & Tips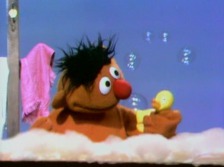 In many instances, talking to yourself is portrayed as a sign of mental instability. In web development, however, it is considered a healthy daily exercise, better known as Rubber Ducking.
Rubber Ducking is a term coined by Andrew Hunt and David Thomas in their book
The Pragmatic Programmer.
It refers to a process in which a developer talks through their code out loud line by line in order to uncover a bug. Much like therapy, speaking aloud to someone — or in this case, something — can help you discover issues that were unapparent while trapped in your own head.
Here's why it works so well:
Taking a step back —
In order to explain something to an outsider, you have to take a step back and structure your understanding in more depth than if you go over it internally. You also have to properly identify your questions and clearly state them aloud.
Silent encouragement —
In the case that you have access to a a live person, their silence allows your thoughts to continue uninterrupted and signs of encouragement, such as nodding, is helpful in moving the thinking process along.
Arriving at a conclusion —
Having a silent listener, whether human or inanimate, allows you to arrive at solutions yourself, which helps with memory retention.
Although it is ideal to grab a live person to act as your Rubber Duck, sometimes it is not always possible. Some programmers keep an actual duck or toy on their desk, while resources such as
Rubber Duck Debugging
and
Duckie
are useful on a whim.
Rubber Ducking may be a programming term, but it is a technique widely applicable. So, if you're stuck, in website code — in a line of poetry, or in life — grab a buddy and talk it out.
by
Mira Brody
in
Announcements
,
Design
,
Development
Montana Moulding, a client for many years, is a wholesaler of sign industry supplies and picture framing gallery products including materials such as vinyl, aluminum, ink and printers as well as picture frame moldings and gallery frame supplies. Located in Billings, Montana, they serve many customers across South Dakota, Wyoming and central Canada. The new site will be fully responsive, will allow better merchandising and product promotions, make it easier and faster to find and buy the products you need, will better integrate with their internal systems, and more.

We are excited to help Montana Moulding with this website rebuild as it will serve them for many years into the future.
by
Mira Brody
in
Google
,
Industry News
,
Optimization
,
Tools & Tips
Google has recently made a few changes, not only to their search results page, but also to another very popular feature: Google Maps.
Along with a redesign of their mapping system, they added an
algorithmic change
that highlights areas with a high concentration of restaurants, bars and shops called "Areas of Interest." Areas of Interest show up in a light orange color as you pan and zoom around the map. For example, the most concentrated blocks on Main Street in Bozeman, MT are highlighted here:
If you're a business trying to attract out-of-towners who are probably relying on features like Areas of Interest to direct them where to stop and shop, you'll probably be concerned about where your business lands on a map with a color key like this.
Although the algorithm is still being worked through to refine its accuracy,
users are noticing
a few problems with the initial release, such as its subjectivity, and how it relies on the socioeconomic activity of the other businesses around it. For example, Dave's Sushi, although a popular dinner spot, is just outside of the boundary; a mere block away. Although areas of interest may change as Google adjusts their algorithms, now is a great time to make sure your Google Places account is up-to-date with your business's current information to give yourself the best chance at being highlighted. If you need help with your Google Places account, reach out to your digital marketing consultant or give us a call today; we'd love to help you be more visible to your customers.
by
Mira Brody
in
Content
,
Design
,
Tools & Tips
,
UX
Microcopy is small but powerful copy that plays an important role in user experience. Although often overlooked, it takes a careful writer and QA process to make sure your site is communicating effectively. This means anticipating your user's needs and utilizing functional content on your site to meet these needs resulting in more conversions. In fact, sometimes bad microcopy can be the difference between someone making a purchase and abandoning their shopping cart — a reoccurrence that can seriously affect your revenue.
Here are a few examples of where microcopy can be used to make for an improved user experience:
404 Page — "page not found" can be a frustrating dialogue to see, especially if a user was expecting to find an article they had been wanting to read. The best we can do with microcopy on these pages is to make them lighthearted, but professional, with links directing them to other pages of the website that might be helpful to them.

For
OnSite Energy
, a Bozeman, MT based solar installation company, we stayed true to the theme of the industry while providing links back to the home page and contact us.
Form labels
— When filling out a form, it is important to use microcopy not as a crutch for the user, but as a way to guide them through a process without frustration. Microcopy can be used to help someone understand how you want their phone number formatted, which fields are required or whether you need their shipping or billing address.
Error states
— error states are another frustrating experience for users. "There are errors on this page," or "fields are left blank," for example, is extremely unhelpful, especially on a particularly long form.
On most of our forms, we label our errors with specific actions as well as scroll you up to the topmost error. This helps guide the user to the action you need them to complete without being too vague.
Although microcopy appears small and insignificant and can't ultimately fix usability issues, it has a big impact on a user's experience, sometimes determining if that user is a repeat customer or completes a purchase. If you're worried that some of the copy on your site may be compromising the experience your customers have on your site, give us a call and we'd be happy to help.
by
Mira Brody
in
Content
,
Design
,
Imagery
,
Tools & Tips
Just as your storefront or business office may reflect the character of your company, the content of your website should be built with the same personality attributes in mind. Here are a few ways we've helped our clients integrate their unique branding into their site: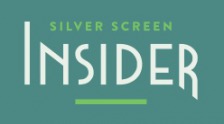 Silver Screen Insider
A project in progress,
Silver Screen Insider
is a great source for theater owners and fans of film alike, providing box office data, publications and games to their users.
Character:
fun, current, a sense of humor
What we did:
Because of their industry and causal user base, we added movie posters and classic movie quotes throughout the site. This keeps the theme of the business alive and users engaged, wondering what famous line will pop up on the page next.

Healthcare-Malpractice.com
Healthcare-Malpractice.com
refers legal services to victims of medical malpractice and negligence.
Character:
professional, comforting, sensitive
What we did:
Effective copywriting was crucial in this project in order to make users of the site feel safe during what could be a stressful time for them. A scrolling tour of the company's services helps to gently lead users to sign up for Healthcare-Malpractice.com's services while stock photography of field professionals reassures them they are in experienced hands.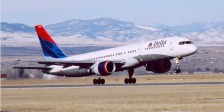 Bozeman Airport
Bozeman Airport
is another newer project, but a longtime client. This airport serves a handful of major national attractions and is very busy during tourist season.
Character:
major airlines, beautiful location, convenient
What we did:
In order to emphasize the beauty of their location and convenience of their services, we've displayed hero images of large, commercial airliners as well as local mountain ranges. For their upcoming new website, we will carry this imagery over and emphasize the airport's convenience to local attractions such as Yellowstone National Park, Big Sky Resort, Bozeman and neighboring cities.
By taking the time to discover these brand traits and apply them creatively, we can accurately apply design features to help build the website personality of the businesses we work with.