Web Design and SEO Blog
by
Mira Brody
in
Announcements
,
Design
,
Development
Montana Moulding and Sign Supply has been doing business in the Northern Rocky Mountain region for 30 years. From their home base in Billings, MT, they have grown to be one of the premier wholesale sign supply and picture frame material distributers in Montana, Wyoming, Idaho, North Dakota, South Dakota and parts of Canada.
JTech has had the pleasure of working with Montana Moulding for many years, most recently on a website overhaul. This new site includes sweeping imagery of Montana with an image rotator on the home page, a monthly specials section where they can highlight specific products and an area for announcements. Because they are a wholesaler, and serve photo and sign retailers, there is information about opening an account with Montana Moulding as well as a sign in page for current customers. When signed in, customers can view a list of their purchase history and reorder products they commonly need to restock. There is also a quick order option, where items can be added from a search field located by item number, and a site-wide product search. All of these features allow a customer to very conveniently find and purchase items so that they can restock their inventory with ease. We had a great time working on this project and hope that this new website will serve Montana Moulding for years to come.
by
Mira Brody
in
Design
,
Development
,
Optimization
,
Tools & Tips
,
UX
Better serve your visitors by building with all browsers in mind.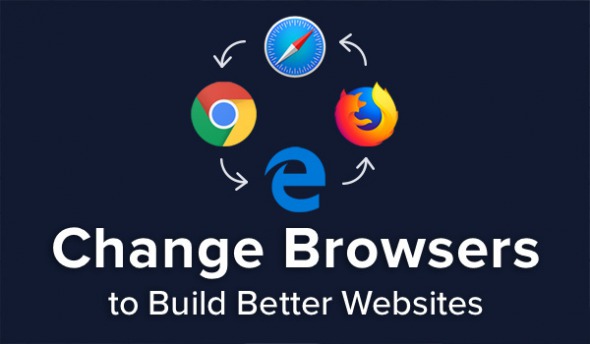 As web developers, we try and sympathize with our users by creating a consistent experience, including those on different browsers than we use ourselves. Our team does a browser-swapping exercise that is eye opening as well as challenging for us. Despite our personal browser preferences, we each take a browser for three weeks and then rotate — this ensures we're all sharing the experience of living in that browser.
What We Learned
Carrying out our daily tasks in an environment we are not used to allows us understand the experience of these users and how they view our products. We catch quirks and bugs that we would otherwise be blind to, for example, page scrolling behavior, layout issues that need to be addressed, animations and other subtle things that are processed differently. Although some may seem minor, it is this level of detail which sets a professionally-developed website apart from the rest.
Conclusion
As much as we'd like to, we can't guarantee which devices, platforms or browsers will be used to access our websites. Swapping browsers — not only while testing the sites we build, but exclusively for three weeks — allows us to further the polish we build into our sites. It forces us to experience the same performance variations our users do and removes us from the sort of development bubble that causes some to make assumptions about user experience. We encourage everyone who develops, designs or test websites to practice this exercise as well — you may just discover your new favorite browser!
by
Mira Brody
in
Announcements
,
Design
,
Development
,
Industry News
Some highlights from 2017.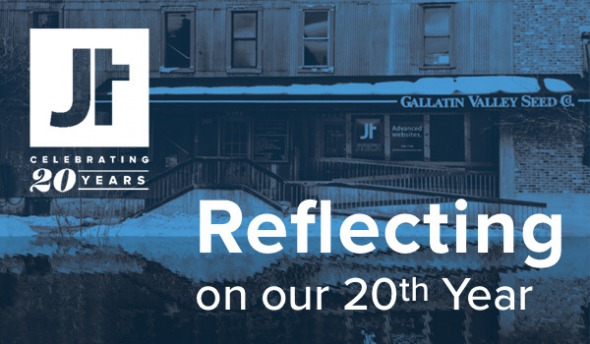 Whether you measure it by the gray hairs on our developers, or how many attempts before our office cat can jump safely onto the couch, JTech is old as dirt — at least as far as the internet is concerned. Since opening our doors in 1997, we've grown into a talented team of ten. We've been around this long because we reject complacency. We've always been innovators in our industry — relentlessly iterating better solutions to the problems we're solving for our clients.
As the sun sets on our 20th year, we'd like to reflect on what we've accomplished and where we'd like to be in the coming years.
1. Launched Bozeman Websites
We launched a new, affordable product line that has been a huge success. Not only are these sites custom designed, but they leverage the speed and power of our proprietary development framework, and pairs perfectly with all of the other services JTech offers. With their budget-friendly pricing and timely turnaround, Bozeman Websites has allowed many new businesses in our community to set the foundation on which to grow online as their business does.

2. Domain Management in My JTech
Adding domain management was an exciting addition to My JTech. This feature allows you to manage all of your business domains in the same place you manage the rest of your site. In the domain management area, you can check the availability of a domain, purchase it, transfer one from your old host to JTech, edit the domain's registrar information and set up auto renewal of your domain so you can ensure nothing will expire by surprise.

3. Added Features to My JTech
My JTech, our content management system, got a lot of attention this year! Here are a few more features we added for your convenience.


File linking — In any large text field, you can now select text and then add a link to an image or file. For example, if you are a gym and want to link to your new class schedule in a blog post, simply highlight the text you want as the link, select the "link to file" tool, and drag and drop the schedule into the test field as instructed.


Inline Image Editor — We've given you more control over where you can place images in your body text with an inline image editor. After uploading your image of choice, use the controls to align the image to the center, left or right of the text. With this new editor, you can also crop, flip, delete, download or replace the selected image.


Support Articles
— We overhauled our support section of My JTech to provide answers for users. Under the "Support" navigation, you'll find sections for Basics of Website Management, Editing a Page or Record, Using the Mass Mailing System, and Domain Management. If you ever find ourself in need of some direction, these resources are always available for you to learn more about how to use My JTech to manage your business operations.
4. Added Photography Services
This year we doubled down on our content services and brushed the cobwebs off our camera lenses to do some on-location photoshoots for our clients.

We did a photoshoot for client Story Distributing out at their Casey's Corner location in Big Sky, MT as well as new headshots for staff members! We also did a photoshoot for the grand opening of Price Rite Drug's impressive new pharmacy space last spring.

We had a great time coordinating these photoshoots and are sure these will be the first of many!

5. Notable Business Partnerships
Our team had the honor of working with a lot of wonderful businesses this year, and we would like to highlight a few in particular.
Bozeman Yellowstone International Airport
— What a huge project and a big year for our local airport. Not only did they cut the ribbon to the first new runway in
Montana in over 30 years
, but a new website as well! We had a great time collaborating with airport staff and the end result is not only beautifully representative of their location, but automates administrative tasks that were once tedious to do by hand. To learn more about the many advanced features of this website,
read more here
.
Mountain Journal
— This magazine is quickly growing in readership and is host to a group of talented writers, covering issues in the Greater Yellowstone Ecosystem. We built this nonprofit publisher an affordable and flexible custom website on which to publish their articles and images.
Goin Mobyle
— This travel blog is home to the musings of Louise Engelstad and Brian Brandt as they traverse the country with their cat, Sassy. You can follow their journeys through vibrant photography, writing and an interactive route map.
MSU Interns
— We've had the pleasure of continuing our partnership with the Montana State University Marketing Department. Special shoutout to this year's interns, Michael Kriegel and Nick Jensen. It is always exciting to get students in the office as it not only adds depth to their college experience but it also provides us with a fresh set of eyes, new skill and enthusiasm that helps us help online businesses thrive.
Looking ahead.
As with any business, JTech is constantly under transformation as we work to improve our process, the websites we produce, and ourselves as team members. In addition to new features in store for My JTech, we've been refining our design process to add more depth and detail as we prepare projects for development to produce a more perfect end-product.

As we look back on the last year, we find ourselves thankful for all of the challenging and fun projects that have walked through our doors. Our clients are truly what makes our work so enjoyable, so we thank you for that, and hope to continue working with you for another 20 years!
by
Mira Brody
in
Google
,
Industry News
,
Optimization
,
Social Media
,
Tools & Tips
Google Maps distinguishes business types by color and icon.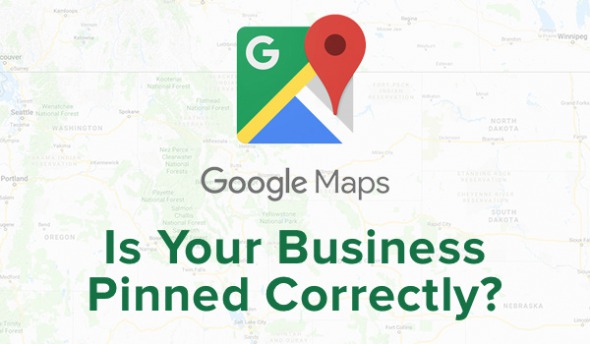 Over
one billion people
are actively using Google Maps to locate local businesses and services in their area. This means the accuracy of your appearance in Google Maps is important for any business who wishes to be located by potential customers. Take a look at the map application's latest changes that will help you with this visibility.
Points of Interest
— Google is now highlighting certain points of interest based on your selected mode of transportation. If you are traveling by car, for example, Google will highlight gas stations, whereas if you've chosen public transportation, the map will highlight the closest bus stops.
Colors & Icons
— Google Map "pins" are now color-coded and display specific icons based on the industry type. We've provided Google's handy key below: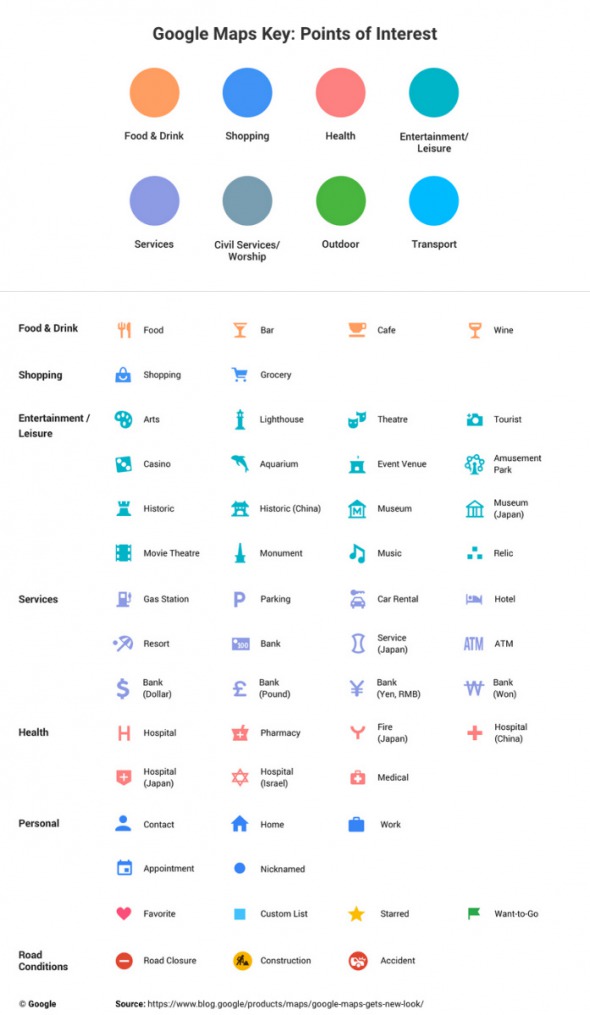 Icons are an
important part of a website
or web app's interface, especially one such as Google Maps where most users are looking to make quick decisions. This update is a great reminder for you to check your business listing with Google My Business and ensure all of your information is up-to-date and accurate. If you do not yet have a Google My Business account, we strongly recommend you creating one, as this is the information Google pulls for use in Google Maps.
by
Mira Brody
in
Announcements
,
Optimization
,
Tools & Tips
More than just deposits — Bank of Bozeman adds a blog to to their website.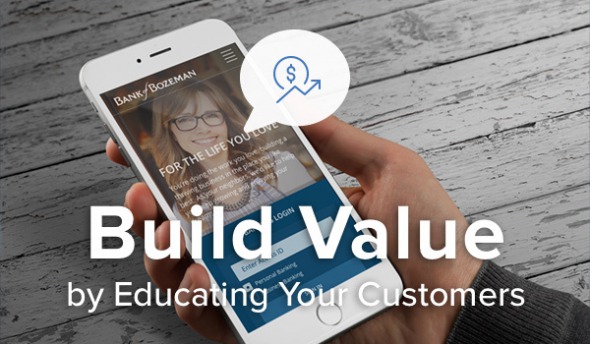 There are many ways to build trust in your brand. One common tactic is to assert yourself as an authority in your industry by keeping a company blog. A blog not only curates personable content for customers wanting to learn more about what you do, but also shows them that you are a reliable source through which to increase their knowledge.
A great example of a company doing this is
Bank of Bozeman
. Since the launch of their website's new blog addition, they've already posted helpful articles, such as "How to guard against identity theft," and "Which type of savings account is right for you." These are easily-digestible tips that invest in the company's ability to serve their customers, and help with search engine optimization as well! There are many ways to build trust in your brand. One common tactic is to assert yourself as an authority in your industry by keeping a company blog. A blog not only curates personable content for customers wanting to learn more about what you do, but also shows them that you are a reliable source through which to increase their knowledge.
by
Mira Brody
in
Announcements
JTech has two upcoming office closures. Our office will be closed Monday, December 25th for Christmas and reopen Tuesday the 26th. We will also be closed Monday, January 1st for New Years and reopen Tuesday the 2nd.

We hope all of you have a warm and safe holiday with family and friends and look forward to working with you in the upcoming new year!
by
Mira Brody
in
Announcements
,
Design
,
Development
Our team just completed a new website for Holt Rawlins Refrigeration Repair. Based in the Livingston and Bozeman area, Holt Rawlins specializes in commercial appliance repair from industrial refrigerators, ice makers, to other large cooking and cooling equipment. Owner Holt is highly educated in electronics and industrial electrical design and experienced in servicing most major appliance names.
For this website, we built a clean, single-page scrolling site that includes a home page, services with service detail, about us and contact us form. The new site will allow Holt much higher visibility in search engines, and shift his target market to commercial refrigeration jobs by repositioning and optimizing his keywords and overall site content. We invite you to check out the new site
here
.
by
Mira Brody
in
Design
,
Tools & Tips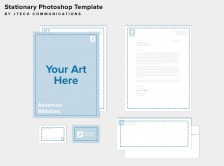 Design mockups are an easy way for designers to make their digital product more tangible — for instance, mocking up a sign with a company's branding before sending it to the printer. Using a Photoshop document with smart layers allows you to easily double-click, paste and save so you can visualize without having to produce and photograph the completed assets.
During a recent redesign of some of our corporate stationary, our designers created a simple Photoshop template for presenting stationary and we thought we'd make it available as a tool for graphic designers who may find it helpful for their own projects. Our template contains a letterhead, business card, and an envelope with a few labeled smart objects that a designer could update in seconds to use your own branding.
Please use
this template
and let us know how it works out for you! We'd love to
hear your
feedback.
by
Mira Brody
in
Content
,
Design
,
Tools & Tips
,
UX
Using icons in your website's interface is a popular way to make your site feel more friendly and approachable. When done well, icons make an interface easier to understand and reinforce your branding and visual aesthetic. Here are some considerations when employing icons on your website:
1. Recognizable.
Because the human brain is hardwired to recognize visuals, the addition of a simple, easily-recognized image can make it faster for your site's visitors to find a feature they're looking for. If the icons' meaning is easily understood, they will add clarity: there are near-universal icon standards for concepts such as shopping cart, search, back, and download. Using an icon that is poorly understood or even ambiguous, however, can add confusion or even frustration if an icon does not mean what someone thought it did.
2. Consistent.
Your icons should look as though they were crafted by the same hand — not cobbled together from a half-dozen clipart libraries. Just as using twelve fonts leads to visual chaos, using inconsistent icons looks unprofessional and disorganized. Your icons should be an extension of your branding and website aesthetic.
3. Sharp.
Building icons for a modern website means they need to work well on the ultra-high resolution displays of phones and tablets — Apple's retina devices, for instance. Icons that were only designed to work well on computer screens often end up looking fuzzy on phone screens, so special consideration is needed to use icons that look great wherever they're being seen.
To deploy consistently great icons, our designers use a combination of professional icon libraries as well as vector authoring tools to create custom icons and extend the visual language being used for our projects. Here are a couple sites we've built that utilize an extensive library of both custom and sourced iconography —
Bozeman Yellowstone International Airport
The
Bozeman Airport website
is host to an extensive menu. To help differentiate each menu item, our designers carefully evaluated options that would not only fit in with the aesthetic of the site, but also guide users to where they want to go in the navigation.

Silver Screen Insider

The Silver Screen Insider website is home to a variety of custom icons. A few of their uses include: differentiating between news categories, movie database filters and member achievements and trophies. SSI is is a film resource for movie theater owners and is constantly growing, requiring our designers to create more icons as needed and adapt them into the existing visual language of the site.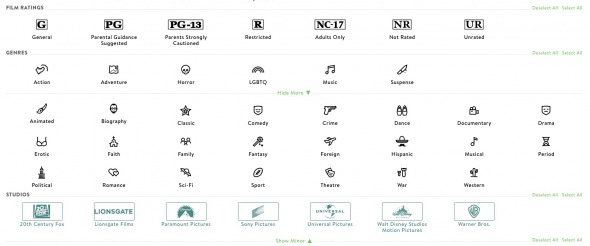 Icon Suite

For most of our projects, JTech creates something called the
Icon Suite
, which displays the site's brand in a number of scenarios:
1. A "favicon" shown in browser address bars, history, and reading lists.

2. A "pinned icon" shown when the website is pinned to a mobile device's home screen.
3. A Windows 10 favorites tile that shows up in the metro style cards.
4. Icons that show on tabs, bookmarks, and much more.

The Icon Suite is custom designed by our team to add an extra layer of polish on our advanced sites.

Conclusion
Professional iconography is an important factor in adding polish and usability to any website. Professionally executed icons can help a visitor navigate and better interpret its features and should be carefully designed or sourced to best fit the particular needs of your website.


by
Joshua Reynolds
in
Announcements
,
Industry News
,
Social Media
Last month, Twitter
doubled its character limit
to 280 for a trial period. Because of its success, they've decided to keep it a permanent feature of their social platform. When this change was first released, it was marked by an onslaught of
funny reactions
from celebrities and other high-profile Tweeters.
Since the conclusion of the trial period, only
5% of Tweets
have been longer than 140, and 2% over 190, however, the extra characters decreased the amount of time user's spent editing their Tweets to parse them down. This has boosted user engagement on the social media site, leading to an increase in
Likes, Retweets and Mentions
. It is ultimately this positive engagement — good business for Twitter — that solidified their decision to keep 280 characters around permanently.
So go ahead! Tweet away without worry about running out of room. Put Twitter to good use and engage your customers with more meaningful messages.