Web Design and SEO Blog
by
Mira Brody
in
Announcements
For our team here at JTech, 2016 seemed to be a whirlwind of excitement: new employees, new clients and websites, in-house projects — even the arrival of twins in the family of one of our designers!
As with every year, we had the pleasure of working with a diverse crowd of clients resulting in beautiful, custom projects.
Silver Screen Insider
was an exiting one, and will serve as a movie database, marketing resource and entertainment source for theater owners and movie buffs alike.
OnSite Energy
is a Bozeman-local solar power installation company with a passion for renewable energy and
Route 93 Pizza
is a colorful display for a new eatery in Eureka, MT. One of our advanced web apps,
My Shipping Post
is a tool to streamline the parcel shipping industry and
Goin' Mobyle
serves as an interactive blog that follows the travels of a couple and their cat around the United States.
None of these website would have been possible without the clients behind them as well as each and every one of our team members. Together, we've compiled a short countdown of the year's highlights to share:
5. Building a Library of Articles
Over the past couple years, we've been working to build up the literary resources we provide our clients and industry peers alike by publishing both technical and entertaining articles on our
JTech Blog
. This content is full of tips, tricks and advice that help you do business online — our personal contribution to the fine arts.
Because of how robust this inventory has become — and because its organization was costing the sanity of our copywriter — we re-launched the blog page with added features. Through the application of filters and a search field, visitors can more easily browse through topics of interest. This resource is for you — our clients. If there's a topic you're interested in or learning more about, we'd love to
hear your ideas!
4. MSU Internship Program
JTech has held a longstanding relationship with Montana State University's College of Business. We are continually impressed with the quality of the students we meet and are happy to have
Mariah Schmidt
on board with us as our newest marketing intern. With her background in Business Management and skill in customer relations, she has been a great addition working in the digital marketing trenches.
3. Our Production Manager
There is a lot of behind-the-scenes work that drives the quality of the projects we produce, and a lot of that work is carefully orchestrated by our
Production Manager
, Karen. She was promoted to this new position this year from Account Manager where she started two years ago. She is a key player in our workflow process, Scrum, collecting assets, communicating with clients and carefully directing the production queue to ensure we are efficiently producing the highest-quality products. We restrict her access to coffee, ensuring productivity is constrained to reasonable levels.
2. We Launched My JTech
On Thursday, May 12th, we officially
launched My JTech
, our state-of-the-art content management system (CMS). Websites we develop include access to My JTech, which is customized to fit each site's specifications and administrative needs. Some of its notable features include: responsive design (works great on your phone!), automated image processing with drag-and-drop image upload and crop editor, innovative drawers providing a full-window view of data, the option to export data, share by email, print and much, much more!
All of our clients with new projects and rebuilds of existing sites will have use of My JTech, however, if you're still in Control Center, you should consider moving to My JTech so you have access to all of its great features.
Let us know
if you are interested in simplifying your administrative needs and gaining access to more tools to help you do business.
1. Reached our 10th Team Member!
We've grown steadily over the years and we are excited to announce that we've added another
Graphic Designer
to our team this year, rounding us up to ten members! Brooke Benson joined us in October, survived our traditional "new employee hazing" ceremony, and has been hugely beneficial to our process. Having two designers has diversified our skill set, sped up our production queue and allows us to devote more time to designing our own tools — ultimately improving the services available to our customers.
Looking Forward…
In 2017, JTech will be entering our 20th year in business! Because we are nearly as old as our industry itself, we're accustomed to the blistering rate of change and the delicate dance it requires — keeping our eyes on the horizon without losing our focus chasing trends. We take great joy in playing with new web technologies and approaches to making great things with the web — our love of experimentation and new ideas is one of the things that keeps it fun.


Domains Integration
In the coming year, we plan to launch an automatic domain renewal system within My JTech so that your domain names can all be self-managed in the same place you manage every other aspect of your website. This tool will be available to all current and new customers.

Thank You!
Thanks to all our clients, who make it possible for us to do work we love. Thank you for working with us to refine the way you do business, to create bold and effective tools, for making us your partner in business. Thanks also to everyone on the JTech team — we're all in this together, and it can be a remarkable feeling to all pull together solving an interesting problem.

by
Mira Brody
in
SEM
,
SEO
,
Social Media
,
Tools & Tips
What are UTMs?
UTM (Urchin Tracking Module) codes are pieces of code attached to the end of a URL to provide specific parameters about where that traffic is coming from. When clicked, these details are tracked in Google Analytics allowing you to better understand how your individual marketing campaigns are performing. They allow you to determine not only that people
HAVE
arrived at your site, but
WHY
.
Most importantly, UTMs reveal where your marketing efforts are paying off and where they may be wasting resources so your organization can run as economically as possible.
Elements of a UTM
At first, a UTM link can look a little frightening; a smattering of characters that add volume to your URL:
https://www.jtechcommunications.com/blog-article-title?utm_source=facebook&utm_campaign=blog-content&utm_medium=social&utm_content=article-title
If we break it down, however, we can start to recognize the different key elements that power this marketing tool:
Campaign —
This is the Analytics campaign this UTM is tied back to so that it can easily be tracked.
&utm_campaign=blog-content
If your business is tracking the performance of its blog content, this would be the label for your campaign tag.
Source —
Your source is to which website your content is being posted
?utm_source=facebook
So, if you posted one of your blogs to Facebook, your tag would be "Facebook."
Medium —
What marketing medium is this content being posted to.
&utm_medium=social
Some examples of medium tags could be "external-publisher" or "social-media."
Content —
The content tag differentiates types of content in the same campaign, medium or source by specifying its purpose or placement.
&utm_content=header
If you launched a Pay Per Click ad campaign and had multiple ads with the same UTM, you would see where they were placed to see which got more attention with tags such as "header," or "sidebar."
Term —
Term tags are used in Pay Per Click ad campaigns to specify the keywords you paid for in that particular ad.
&utm_term=digital-marketing
What Can You Tag?
Now that you are familiar with the elements of a UTM, what should you use them for? Here are some content types we've started tagging:
Social posts, with a UTM tag for each platform. So, one for Facebook, one for LinkedIn, etc.




Email campaigns, such as newsletters. We insert a tag for each of our articles in our monthly Dispatch as well as one for the website link in the footer.



Additional uses include a/b testing different calls to action to see which gets more hits or tagging the share icons on your website to receive more precise data about who is interacting.
UTM Management
UTMs are most helpful if you manage them carefully. This will ensure all of your employees are using the right ones for each campaign and they are easily scheduled and tracked in Analytics over time.

If you use Google Analytics set up for your website already, your UTM campaigns will be tracked automatically under the Audience section.


Building a UTM Tag
There are tools that can help you properly build effective UTM tags, such as
Google's URL builder
and similar. If you have minimal experience, however, we recommend you contact your digital marketing specialist, or give us a call. We'd love to review your marketing strategy and reveal if UTMs would benefit your business.
by
Mira Brody
in
Tools & Tips
A few weeks back, we talked about
fake domain name
expiration letters and how to spot and avoid this common scam. Today, we will cover a similar, new scam to keep your eyes out for: the Domain Abuse Notice.
"Our system has detected…your domain is being used for spamming and spreading malware…take action in 24 hours to avoid immediate suspension…"
Different variations of the above email are being sent out to domain owners threatening to take action if they do not click and link, download instructions, and follow "simple steps for prevention."
What to do if you receive this scam notice.
Delete or ignore it. Chances are, if you do not recognize the name in the from field, it isn't your domain registrar and you are not obligated to answer to them. These phishing scams, malware or virus attempts are easy to spot because domain registrar rarely ever send these types of messages out at all. If JTech happens to be your registrar, you can contact us at domains@jtechcommunications.com for verification or if you have any further concerns. As your domain registrar, JTech's domain registration services include an auto-renew feature and we always work directly with you to ensure the upmost domain security.
Website domain names are a valuable piece of property, so scams are unfortunately very common. As the owner, the best thing you can do to protect your domain is to keep your eyes open for these common scams and never download or pay for anything you are unsure about.
by
Mira Brody
in
Announcements
As the 2016 holiday season comes to crescendo and the year ends, we would like to take a moment to thank you for your loyalty over the years and for making our job a joyful and exciting experience.
Please note that JTech's Bozeman
office will be closed Monday, December 26th and Monday, January 2nd
so that our staff can enjoy the holidays with their loved ones. We hope that you have a wonderful Christmas and a healthy and prosperous New Year!
by
Mira Brody
in
Development
,
Infographic
by
Mira Brody
in
Content
,
Design
,
Imagery
,
Infographic
,
Tools & Tips
As of 2015, the average human attention span has reached a new low — eight seconds. That's down from the previous average of 12 seconds, and a second less than
that of a goldfish
. As content marketers, it's our job to take advantage of this window of time in order to properly engage our audience. A great way to do this is
with an infographic
.
Why are infographics so effective?

Infographics, when utilized properly, break down complex information and data into a visual, making it easier for readers to digest. They are sharable, engaging and give you a chance to represent your branding in content.

Easily Consumable

Humans are visual creatures. We remember: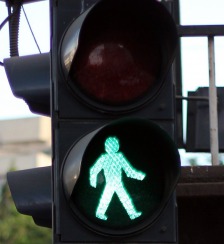 Faster Processing
We can recognize and process a
symbol in 150 ms
— which is why we have symbols, rather than text, for road signs, which need to be comprehended quickly.
Memory Retention
Three days after reading an article, we recall:
Engaging

Eye tracking studies show that we focus in on graphics and imagery that are
relevant to the topic
on the page more than the text itself. We also spend more time on a page with visuals.
What can infographics do for your business?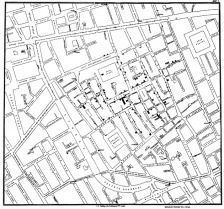 The use of infographics to display data is not a new practice. For
thousands of years
people have been using imagery to attract readership and display data, from the first world maps, to tracking the movement of Cholera through London to uncover its cause, to political cartoons to express an opinion.
Adding an infographic to your sales or marketing strategy is a great way to communicate important information in a visually appealing and engaging manner. Although not all information can be communicated effectively in one, utilizing the power of an infographic is a useful tool for all those looking to give their digital content a marketing boost!
by
Mira Brody
in
Many of us have followed the bad habit of storing our passwords in a journal, on a post-it note or in a Word document. The problem is, most of these places are incredibly unsafe for password storage, especially if your password is tied back to financial assets or personal information such as social security numbers, birth certificates or credit cards. With identity theft being a prevalent issue, it is important to guard this information securely. Luckily, there are software options that will securely store this information on your computer and be easily accessible when needed. One that we've found particularly useful for our team is 1Password.
1Password
is a software service developed by
AgileBits
with options available for personal use, families and teams. This software allows you to securely store login information, credit cards, social security cards, certificates, legal documents and much more. This information is then protected under strong encryption and accessed by you via a master password. Your master password is never shared digitally and is produced on a PDF for safekeeping in case data recovery is needed; AgileBits recommends in a safety deposit box or fireproof safe.
1Password for Teams: the highlights
1Password for Teams is designed for the workplace. After purchasing the software, your team gets their own unique URL where password management takes place. An administrator will then invite team members and assign permissions.
Master Passwords
— Each team member receives their own master password, keeping their devices secure. Unlike the credentials used to log int to websites and apps, the master password is never stored digitally, leaving no risk of it being stolen by hackers.
Cross platform
— 1Password can be used across devices, so you can access everything you need from your computer, tablet or phone. It also supports Touch ID for iOS and the new MacBook Pro, as well as on a few specific Android devices as a fast and convenient alternative to inputting your master password to login each time.
Shared Vaults
— Team members can be given permission to access shared vaults, providing all team members with the credentials they need to get their work done.
Password Strength
— 1Password provides a password generator feature to create randomized, strong passwords and an entropy meter for existing passwords, allowing you to identify weaknesses in security.
Browser Extensions
— 1Password has browser extensions for Safari, Firefox, Chrome and Internet Explorer. The extension allows you to autofill login information from a list of suggestions, save typed logins, create strong passwords and more…all while in your browser.
App Extension Support
– Many apps on mobile devices have added support for 1Password in iOS, allowing you to login using 1Password directly from within Twitter, ebay, or other supported apps.
Admins will particularly appreciate
blind access
(allowing users to use, but not see, login credentials),
lease timeouts
(suspending user access temporarily) and
guest access
(sharing only certain credentials with, say, a client or temporary employee). And because we manage accounts for our clients, as well as our own, 1Password allows us to quickly locate credentials and login securely from any workstation.
If you're still writing passwords down or recording them insecurely, give it a try. 1Password for Teams has been a great addition for us, allowing the team to access, share and manage passwords while adding both convenience and security office-wide.
by
Mira Brody
in
Announcements
Please join us in welcoming Mariah, our newest marketing intern! A Bozeman, MT native, Mariah recently completed her education with a Business Management degree from Montana State University. With a background in event coordination and bridal consulting, she has made the switch to marketing and is looking forward to gaining knowledge in Google Analytics, Adwords and to better understand customer decision-making.

We are pleased to welcome Mariah aboard and look forward to the benefits her skill set will add to the team.
by
Mira Brody
in
Announcements
Our office will be closed Thursday, November 24th and Friday, November 25th for the Thanksgiving Holiday. We will be back at work on Monday, November 28th.
At JTech, we are continually thankful for you, our clients, for making our jobs a fulfilling and rewarding experience. We are also thankful for the health and happiness of our family, friends and pets! We wish all of you a very happy and relaxing Thanksgiving holiday.
by
Mira Brody
in
Industry News
,
Optimization
,
Social Media
,
Tools & Tips
Since her permanent arrival to the iPhone 4S in 2011, Siri has been an integral part of our daily inquiries. From locating the best doughnuts in town to helping you calculate discounts on a whim in a busy grocery store, she's a tool nearly
98% of iPhone users
utilize at least once a month.
Because of her
usefulness
to consumers, Siri is a great tool for business owners to utilize to reach those consumers as well. Siri optimizes her results through a businesses' Yelp listing, including location and reviews, determining how you appear in Apple maps' directory — making it especially crucial for this information to be correct.
What you can do: Many business owners mistakenly do not consider Yelp as a viable option because the platform doesn't seem to fit their industry. However, it turns out if you don't have an account you're less likely to appear in search results by Siri. To increase your odds and become more visible to your customers, here are some things you can do:

Create a Yelp account if you have not already. This includes verifying your business through a process similar to Facebook and Twitter's.




Upload a logo.




Fill in every relevant field, but especially your business hours, contact information, location and specialties. This not only ensures you can be found, but it boosts optimization, increasing your odds of showing up in search results when people are looking within your industry.




Check your other major online directories (Google Places, Facebook etc) for consistency with your information in Yelp. This accuracy is a significant ranking factor as well.



Gather reviews. Siri does take into account who is looking for "cheap dinner" or "the best burger." She relates these terms to Yelps price range listings and customer reviews. If you have only one star reviews, she may not suggest you for that requested "best burger." More tips on how to gather positive Yelp reviews from your clients.

Now that we know Siri's ranking relies on Yelp for help to answer our toughest inquires about local businesses, it is time to make sure you are one of her recommendations! Follow the above suggestions, and as always, contact us if you have any questions or are concerned about your business's visibility in voice search results.