Web Design and SEO Blog
by
Joshua Reynolds
in
Announcements
,
Design
,
Development
Estes Park, Colorado: JTech's Bozeman, Montana website development team is collaborating with the Estes Park Medical Center Foundation to create a custom website that more comprehensively serves the goals of their organization. The Foundation's mission is to increase community awareness of the Estes Park Medical Center and to develop, manage and distribute funds to assist the Medical Center in fulfilling its mission.
The Estes Park Medical Center Foundation's expanded presence will be fully integrated with the existing
Estes Park Medical Center
website, and will feature an online volunteer application, opportunities to give positive feedback to medical professionals who gave high quality care, and more detailed information about the Foundation, its history, its mission and its board.
by
Joshua Reynolds
in
Announcements
Miles City, Montana: In addition to
incorporating responsive website design and a dedicated time management web app into their website
, the Montana Health Network will be expanding their services to establish a strong healthcare education presence in Eastern Montana.
The Montana Health Network
recently received sub-contract funding from the Montana Office of Rural Health to open the North Eastern Montana Area Health Education Center, from which they will offer on-site clinical education, mid-level health provider conferences, healthcare career education, funding for students, and more.
JTech will be building a new, dedicated section of the Montana Health Network's website to assist in their mission of recruiting, training and retaining a health professions work force committed to rural and underserved populations. We're proud to be partnering with the Montana Health Network as they show leadership addressing eastern Montana's current healthcare labor shortage.
by
Joshua Reynolds
in
Announcements
,
Design
,
Development
JTech is continuing our partnership with the
Bank of Bozeman
to plan and develop a complete refresh of their current website. Their original custom website was developed by JTech several years ago, and we're excited to be working with their team on a refresh to offer a new design, functionality and user experience.
A major highlight of the 2015 refresh is full responsive web design for their entire site with a brand new visual aesthetic to match their updated branding. Their website's new responsive website design will enable easy mobile use of the website for banking, service information and interaction with our local community Bozeman bank.
Look for the release of the new Bank of Bozeman website later in 2015.
by
Felix Wolfstrom
in
Design
,
Imagery
,
Industry News
The disciplined pursuit of less.
In 2011, I was tasked with designing a new logo for JTech — rebranding our Montana web development agency to mark a clean departure from the aging mark that had represented JTech since the 90s.
JTech's old logo.
Step 1. Taking inventory of the brand.
We took stock of what we liked about the old logo: it had a bold, stamp-like quality which gave it a strength and certainty that needed to be carried through in the rebranding. These same traits meant that it kept its visual integrity even when reduced to small sizes or given a textural treatment (as in JTech's Control Center).
On the other hand were the traits that we wanted to leave behind — for instance, the presentation of the logo as burned-in on digital parchment, matching our website's battered grimoire aesthetic. One deliberate departure we were making was away from skeuomorphism and analog metaphors in favor of a digitally native design system.
Parchment treatment of old logo, circa 2010.
Furthermore, we were ready to be rid of the ubiquitous globe used in place of a hyphen. By this time, the globe as a shorthand for "internet company" was beyond threadbare. Further simplification was in order: removing "Communications" from the logo mark afforded a greater simplicity and allowed the logo to perform better in adverse circumstances (such as the small sizes or textured treatments mentioned above).
Step 2. New directions.
How to represent JTech's evolution? By 2011, all of the symbolic representations of website, internet, and communication had been overused to a degree that made any such iconography generic. Satellite dishes, radio towers, clouds, radio waves, and globes were no longer meaningful images for distinguishing a company's purpose — which led us away from direct metaphor and towards an abstract word or lettermark using JTECH or more simply, "JT."
The lettering is presented simply on a square, allowing clean interpretations of the branding in one-color (e.g. laserprinted) scenarios or reversed on white for use as a photographic overlay in addition to the full color variation of the logo.
Step 3. Refining the character.
The original logo I designed for JTech in 2011.
We found an abstract permutation of "JT" that suited us — it had as much of a bold, stamp-like quality as the previous logo, but with a drastically simplified profile, one that reproduced well even at extremely small sizes. In the main color variant of the logo, we added visual touches that evoked our capacity as mobile web developers — strong gradients, embossing, and a background glow. These effects were de rigueur at the time, and although we were abandoning a strongly skeuomorphic design, the interfaces that we were designing at the time still had an overtly tactile quality.
When we redesigned our website, the two dimensionality with subtle depth of our logo became the cornerstone of an extended visual metaphor. Content and interactions on our website were presented via cards — two-dimensional objects — arranged in three-dimensional space. Navigating between pages would rearrange the cards, causing them to stack or fly or hover over other cards. When our new website launched, the rebranding was complete.
A recent history of design, in anecdotes.
In 2011, as we were reworking our logo, Apple was releasing the iPhone 4 to the world, with its "retina display" — the first time that a mass-market consumer device sported a display with pixels so dense as to be imperceptible to the viewer at ordinary viewing distance.
It's difficult to overstate how much of a galvanizing event this was for user interface design, but I'll make an attempt. As Apple and other manufacturers incorporated higher-density display technology into their phones, computers and tablets, design shifted towards emphasis on the beautiful, clean lines that could be expressed on truly high-resolution displays— particularly on typographic excellence.
Apple's iOS 7 user interface abandoned skeuomorphism.
The glut of display densities on the market encouraged designers to use vector imagery to create crispness and consistency across platforms; vector images on the web offer poor support or no support for blurs, glows, and drop-shadows. Skeuomorphic, textural, highly tactile design gradually fell out of favor; culminating in Apple's release of iOS 7 for their mobile devices in 2013.
At the same time, responsive web design (a term coined in 2011 by Ethan Marcotte) began to gain traction as the web design strategy of the future. Responsive website designs, shapeshifting in response to the display being used, could not employ the same pixel-perfect layout methods that had been standard for fixed-frame layouts. Instead, textual content and hierarchy was being prioritized — another reason to focus design efforts on clean lines and typography.
2014: Design is subtraction.
The revised version of our logo, circa 2014.
After years of research, JTech began to adopt responsive website design in 2013, fully embracing it by 2014. Like many other web design agencies, we're increasingly creating vector-first, resolution-independent iconography and visual assets. Richness in our interfaces is added via interaction — our interfaces animate in reaction to user input.
Refining our branding was a matter of bringing it in line with our current design philosophy — reducing it to the essence of what made it great. We still loved the form and shape of the logo, but found that it read more clearly without the embossing of the "JT" lettering — an increase of its affordance
(1)
as our brand mark. Decreasing the depth of the gradient in the logo added subtlety and emphasized on the logo's form over its ornamentation.
The user interface of My JTech, our content management system, eschews skeuomorphism and continues themes first described by the logo.
Our company's color palette has shifted with the refined logo; while the 2011 logo had a hint of turquoise in the gradient, the 2014 iteration is close to monochrome. The gradient depth and blues used in the logo lay a foundation for the color palette and styles used throughout the JTech website and My JTech, our website content management system. This stylistic overhaul favors clarity, minimalism and utility over glitz: color is consistently deployed to differentiate layers of data — actionable content, neutral content, active content, and negative content are all conveyed differently. Simple vector iconography further clarifies purpose. A subtractive process has been applied throughout our website interfaces, removing unnecessary stylistic conceit so that focus remains on the content that we and our clients have created.
As JTech and the meaning of advanced websites continues to evolve, our logo will surely follow, with future refinements that mirror the work we're doing. A company's logo and branding, like their website, is a living reflection of that organization's purpose. It's exciting to be working in an industry and company where change and new horizons are the status quo.
(1) Affordance is the degree to which an object suggests its purpose. A good chair is the right height and shape to sit on. A button looks like you ought to push it. A good logo clearly communicates the brand that it's representing and any visual metaphors that it is tasked with conveying.
by
Joshua Reynolds
in
Announcements
,
Content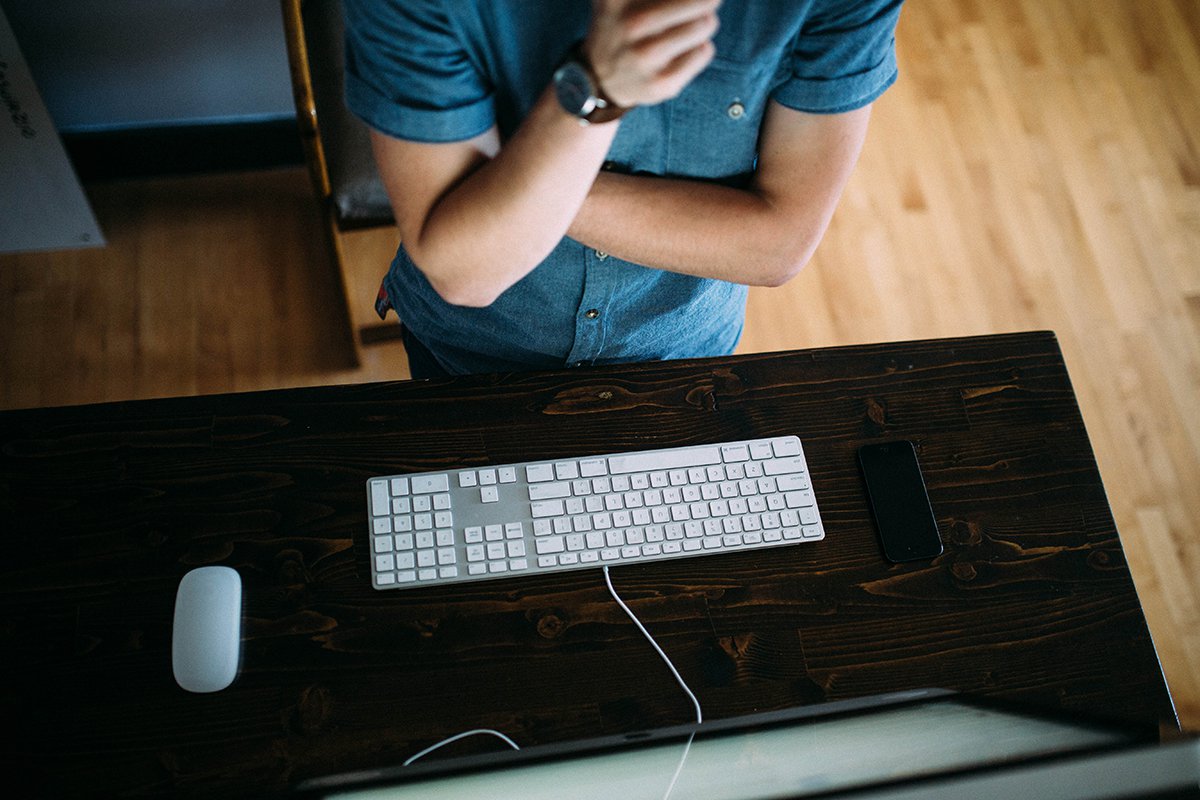 Our Montana-based website development team is expanding our capacities. We're looking for a writer/editor to join us in our Bozeman office to expand our content creation abilities. We're interested in someone who wants to work closely with our web development and Internet marketing teams to write and edit copy for our internal and client websites, publish content on social media, develop press releases and long-form articles for publication.
Our ideal candidate has a talent for writing in different styles for our various clients' needs and is looking for long-term employment on our fast-paced team. Due to the nature of our work, experience as a professional writer, technical writer, editor, web developer, or social media and/or interactive media developer would be beneficial. Our team is very collaborative, and our writer/editor will be working with clients and other team members to learn new concepts and specialties.
If this position sounds interesting to you,
read the full job description
for more information.
by
Joshua Reynolds
in
Optimization
,
Social Media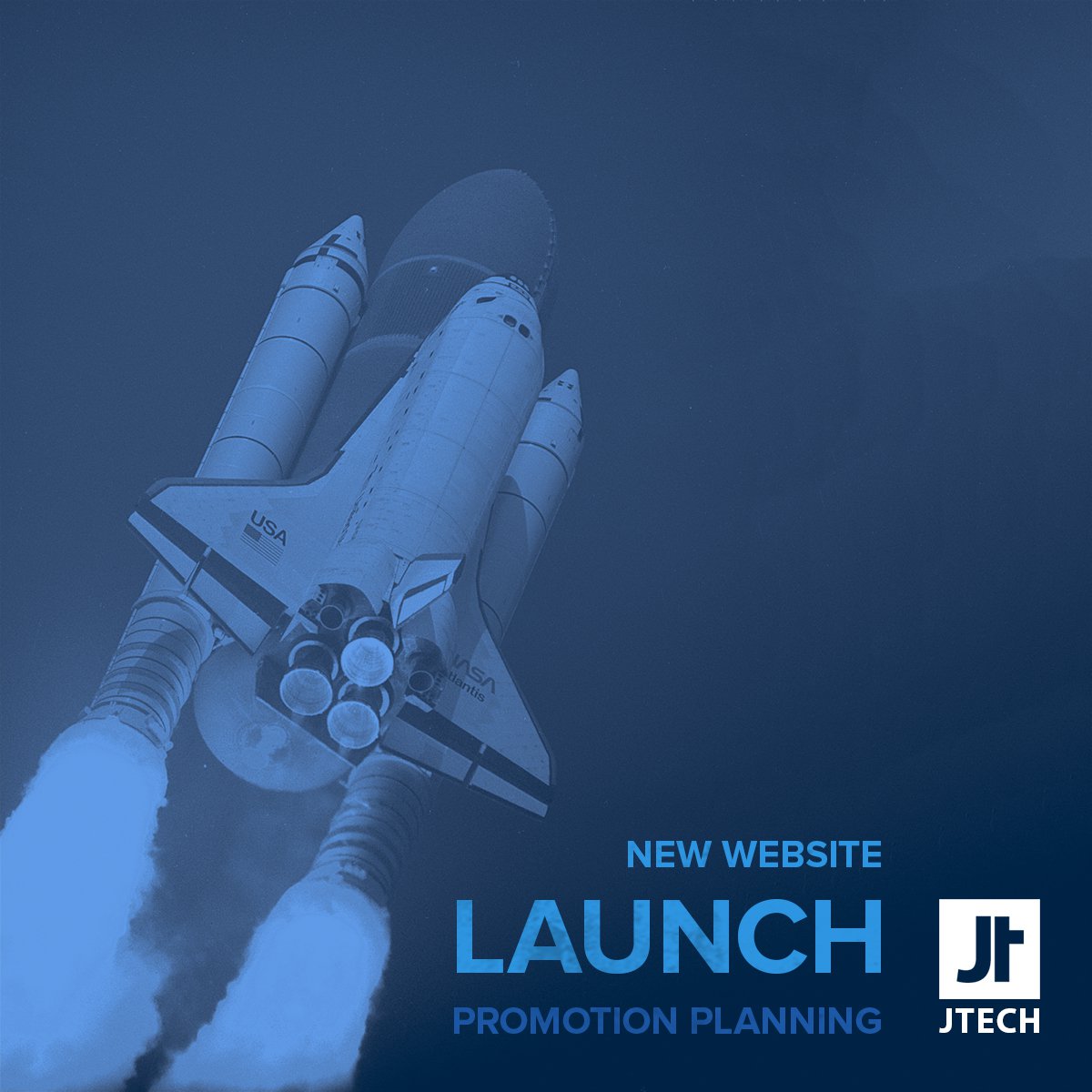 Bozeman, Montana: JTech has been working with our clients for over seventeen years to develop custom websites of the highest caliber — advanced websites. We've always been proud of the work we produce in collaboration with clients: visually impressive, technically cutting-edge, and built to perfectly accommodate their needs. When your site is complete, we hand off the reins to you — but we see room to do much more. We want to launch your site with a bang, elevating it into the immediate awareness of clients and potential customers and maximizing the returns you get out of your new website.
This is where our new website launch promotion planning service comes into play. We already incorporate detailed digital strategy planning as a first stage of every new website project. Each website is different, and this planning process is a fundamental underpinning of ensuring that our custom website is mapped to your business goals, branding, and user needs.
Launch promotion planning is included with every new website project.
While your site is in development, we begin launch planning with you to determine what actions are needed to plan and conduct a successful site launch. We review your target markets and marketing goals and interview you to discuss which methods of promotion are best, which actions are needed and a clear timeline to deploy the various promotions being planned. It's always desirable to set a firm launch date to build toward and get people excited.
Vital questions that the launch plan will answer include:
What are the most effective ways to promote this launch?
Which media channels are best?
To what audiences do we target the launch promotions?
What can we do to get people excited about this launch?
How do we want to measure the success of this website launch?
We'll use the answers to these questions to select promotional opportunities that best fit your goals and audience. These opportunities may incorporate:
Your current website
Email Channels
Press Releases
Test Groups
Syndicated Content
Launch Parties
Social Networking Sites
Social Media
Contests
Viral Content
Analytics to measure success
Our new launch promotion service delivers a customized plan using the techniques that we determine to be best for your organization. Our internet marketing team will lead the way by managing implementation of the plan, working closely with you on marketing actions that you and your organization will deploy. Employing performance analytics, we'll monitor your launch key metrics and tweak variables as needed to maximize success. We're ready to help you launch your next website! If you're ready to start a new project or simply want to hear more about our website launch promotion planning service,
contact us.
by
Joshua Reynolds
in
Announcements
,
Design
,
Development
Bozeman, Montana: Our advanced web development team is collaborating with the
Montana Health Network
to create a time management web app for their staffing agency. Timecards will be integrated into their existing website and administrated through our custom content management system, My JTech. This new time management system is part of a complete site update which will incorporate responsive design for great performance on mobile devices as well as desktop systems.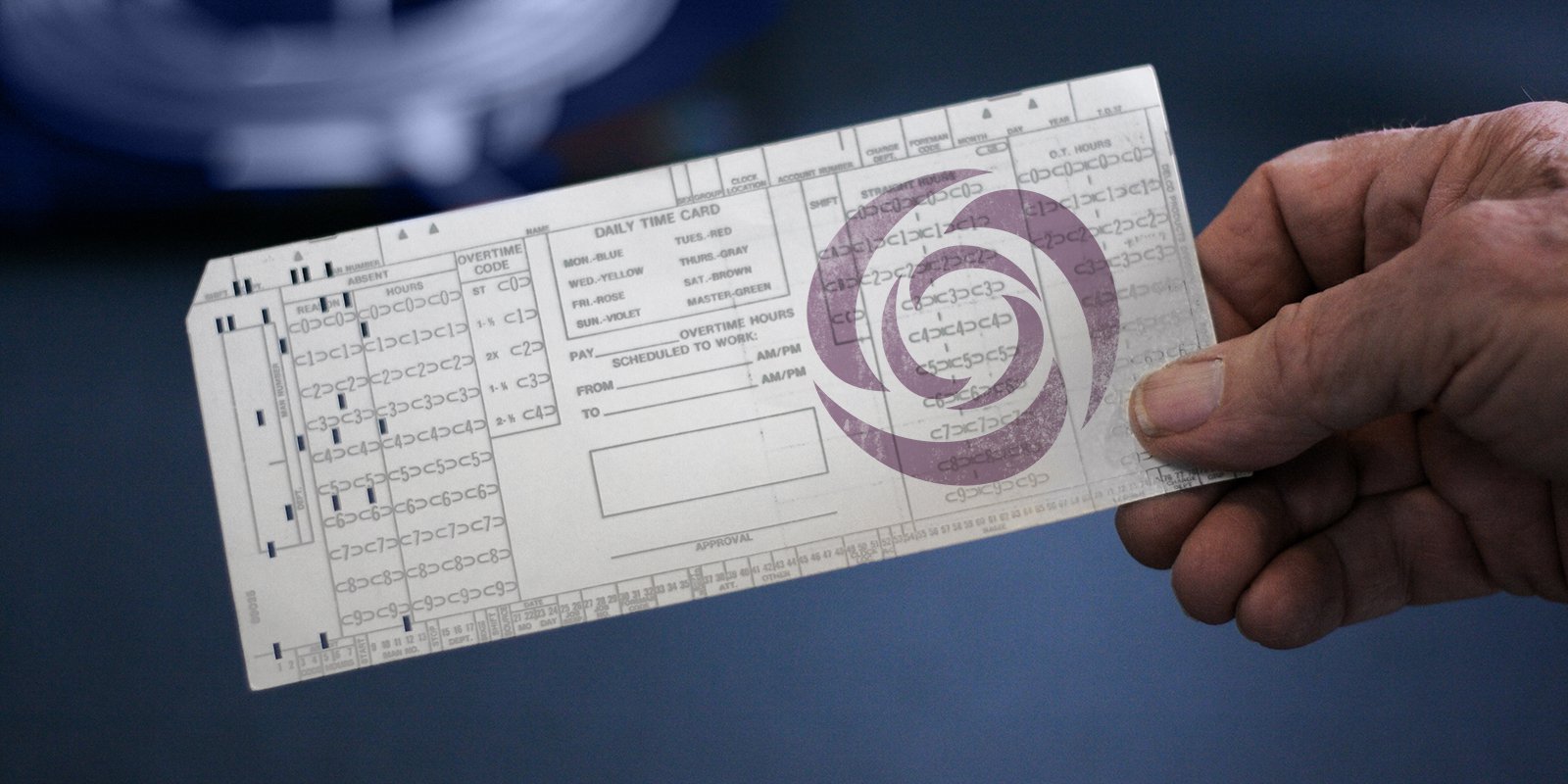 Original photo by Martin Wichary, remixed by JTech Communications.
Employees of the Montana Health Network staffing agency will be able to log into the timecard system via the Montana Health Network website system and will be presented with an interface for tracking and entering their hours for payroll. On the backend, this system is fully integrated with the rest of the Montana Health Network system and incorporates integration with their accounting system.
We enjoy working with the administrative team at the Montana Health Network and love bringing new functionality to their website!
by
Joshua Reynolds
in
Announcements
,
Tools & Tips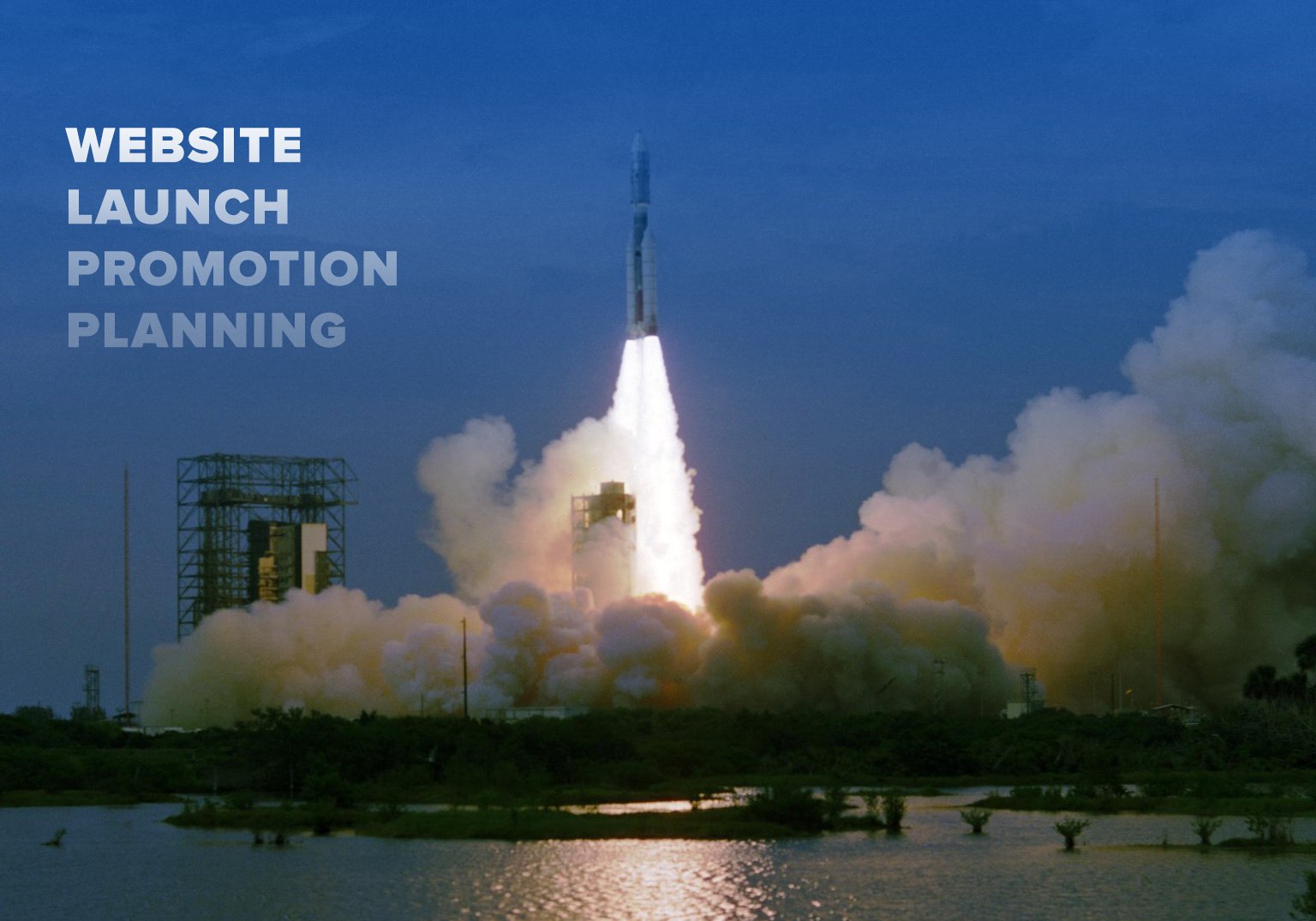 JTech Communications is excited to announce our new Website Launch Promotion Planning Service included with every new website project and rebuild project. This new service will help our clients plan for marketing and promotion actions that will be necessary for a successful website launch. Launch promotion planning determines each clients' goals for their site launch, provides education on what promotion actions should be taken, and then develops a custom plan with clear promotion activities specifically tuned to their website marketing needs.
The launch promotion plan considers a wide range of promotional opportunities. Valuable promotion actions typically include email campaigns, social media campaigns, online press releases, website analytics monitoring, and other methods to share the launch news, build excitement with your customers and track the success of the new website.
We think this is a perfect extension of our Montana web development process, to help position JTech clients for a fast start to the success of their custom website. We shared more of the details about our new promotion launch planning service in a
Business Blog article
.
If you would like to learn more about this new promotion service in the mean time, please
contact us
.
by
Joshua Reynolds
in
Design
,
Development
2014 was a great, dramatic year for JTech. We tore down our website production process, rebuilt it from scratch, hired great people, and did great work. To paraphrase the philosopher Heraclitus: "Nothing endures but change." Such is the nature of the web development world, where the rate of innovation and technological proliferation continues at breakneck speed.
Here's one more thing to the list of what endures: constantly striving to be better, honing our cutting-edge approach to web development, perfecting our collaboration as a team and with our clients. Let's count down a few of the things that happened this year.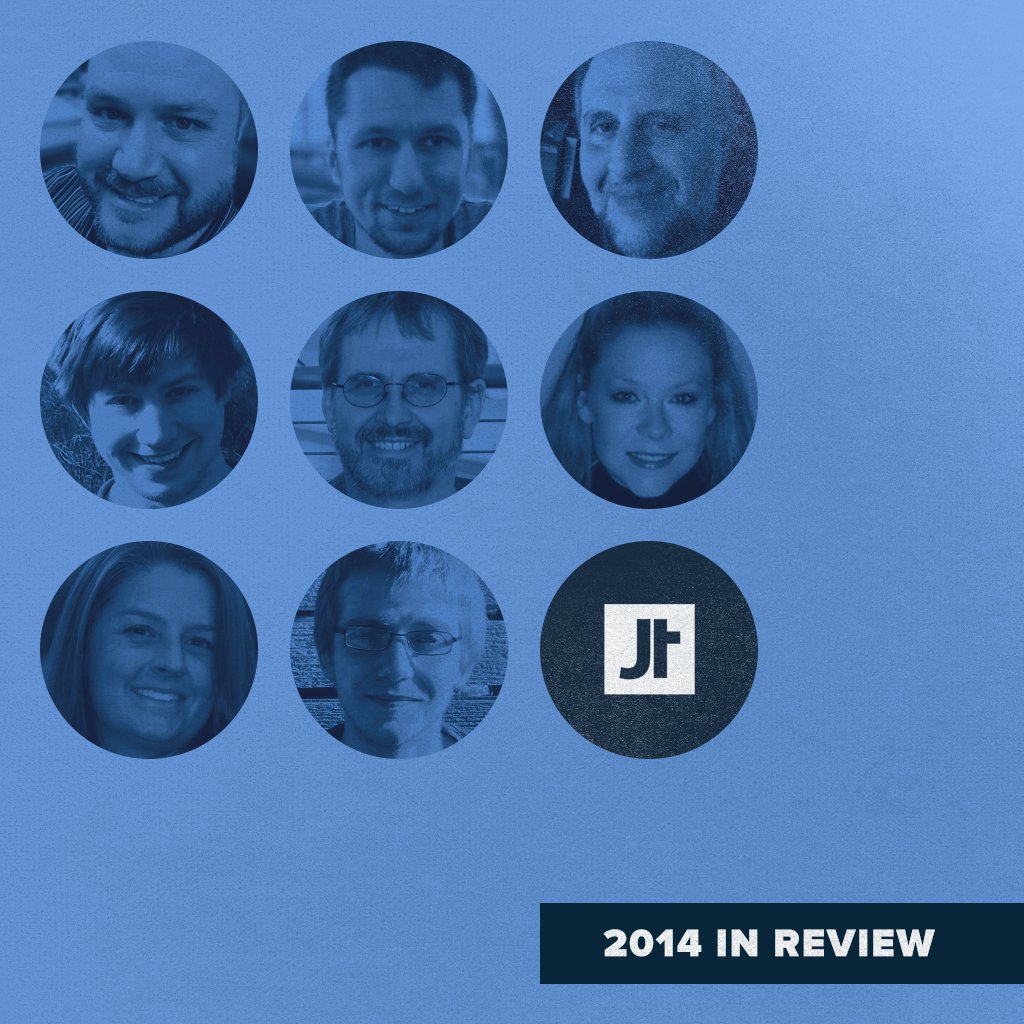 5. We continued our intern program with Montana State University.
JTech has formed an ongoing partnership with the MSU schools of Art and Business; each quarter, we host interns who work with our Montana web development team in design, internet marketing, and development. This year, we hosted design interns
Tyler Fortune
and
Samantha Stokes
, marketing interns
Diego Campos
and
Kate Burgan
, and development intern
Zachary Lowen
. They've all been wonderful additions to our team and our office.
4. We refreshed our own website and branding.
After rebuilding our website in late 2013 with responsive website design, we reworked our website to add more polish. As we continue to place more focus on content development and building resources to share with the web development community, it became apparent to us that our news and blogs deserved a
dedicated section of our website
. We also streamlined our branding, updating our color palette and creating a cleaner, sharper profile. The final detail in our site's update was the design of delightful animated interactions when navigating to each section.
3. We embraced responsive website design.
In late 2013, we determined that responsive website design was the future. As mobile devices continue their takeover and screen sizes are more variable than ever, it's important to create websites that work well when presented at any size.
Our wonderful clients clearly agree that responsive design is necessary: we built responsive websites for Helena dentistry practice
Great Divide Dental
, theatrical pyrotechnics specialist
Next FX
, the
HRSG User's Group
, the
Northwest Regional Telehealth Resource Center
, and Vermont-based kitchenware company
J.K. Adams
. These are some of the best websites we've ever made.
2. My JTech enters Early Access.
Our next-generation content management system, My JTech,
is live!
We planned, developed, and polished My JTech for years, and now we and select clients are using it to manage our websites. My JTech fully replaces our Control Center content management and adds huge improvements in performance and functionality. My JTech is custom-configured for each client to perfectly fit your data, is responsively designed, will now be deployed for all new projects, and soon we will begin working with each of our clients to migrate existing sites to it.
1. We added great new members to our team.
Robin Hickman
, who we added to our Bozeman web development team as a junior developer in December 2013, has been a rock-solid addition to our programming capacity.
Karen Addiego
, our new Account Manager, is a frighteningly capable multitasker who always gets the job done. She's the glue between our Montana web design team and our clients.
Zachary Lowen
started as an intern, but we recently hired him to add more development bandwidth to our team.
In the near future, we will hire a dedicated writer/editor to bolster our writing, news, public relations and social media capacity.
Our new team members and new development process have combined to form a JTech that's more tightly-knit, collaborative, and fast-paced than ever before. Thanks for a great year!
by
Joshua Reynolds
in
Announcements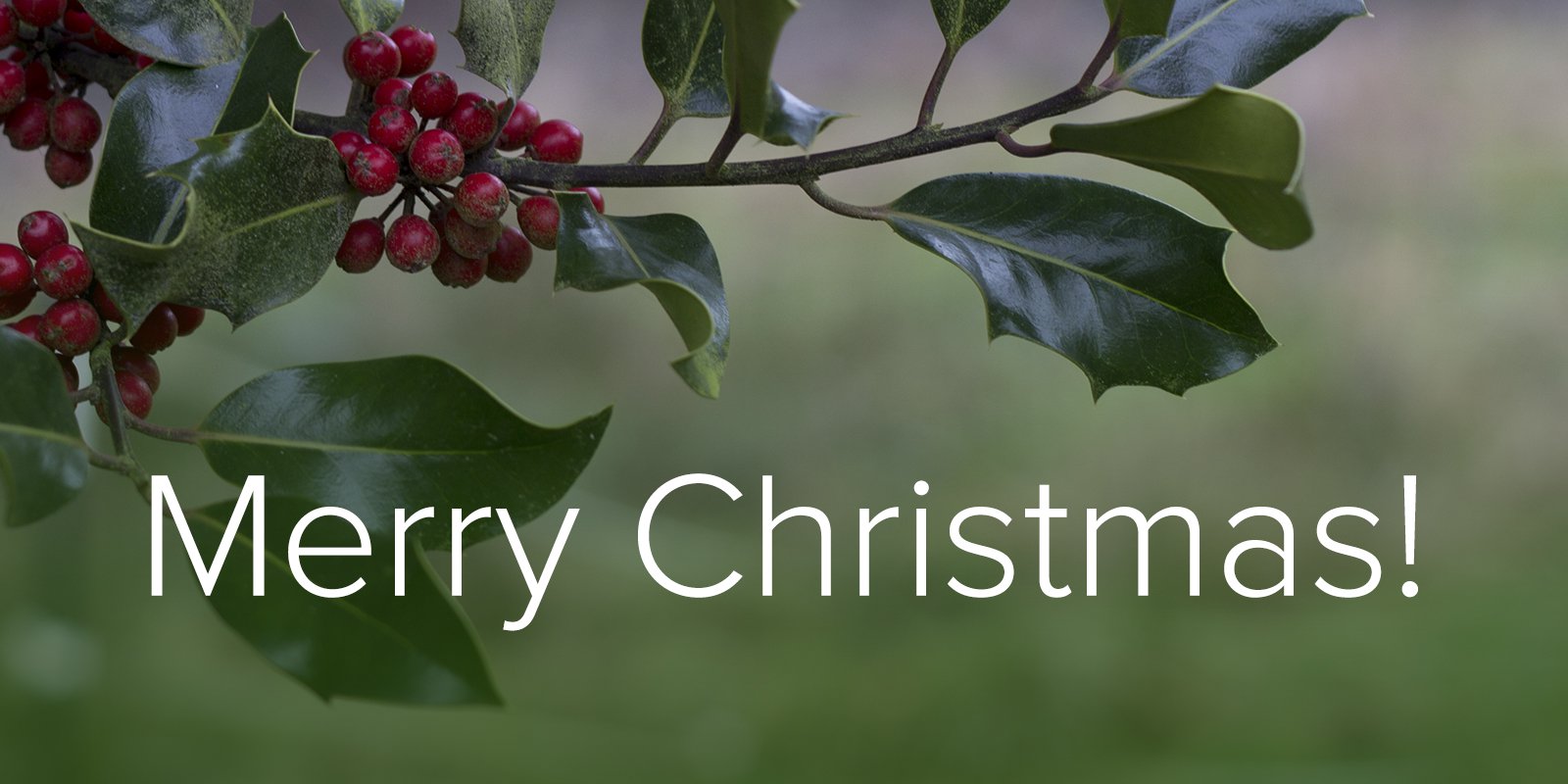 Merry Christmas from JTech!
JTech will be closed on December 25, Christmas Day. We'll see you on Friday after we're done drinking eggnog with our cats, dogs, and family.
Maintenance Plans & Year-End Budget Reminder
As this year winds to a close, many of us are looking at how to complete the year's budget and tax burden in a tidy fashion. JTech's
maintenance plans
allow you to pre-purchase a number of hours per year or quarter. Maintenance time is discounted 20% from our standard hourly rate — a fine way to plan ahead for marketing campaigns, security updates and refreshing website content in the new year.
Call our Bozeman, Montana office: (406) 586-7100 or
contact us
to get started with a maintenance plan.