Web Design and SEO Blog
by
Joshua Reynolds
in
Design
,
Imagery
,
Tools & Tips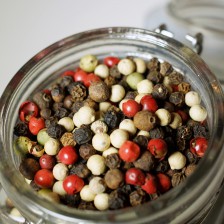 Whether you have an existing website, or are building a new one, the visual impact your site makes is affected greatly by its photography. There are two primary forms of photography used in sites today: stock and custom. For individuals or organizations with a limited budget,
stock photography
is a wonderful option. Stock photos are very affordable — some are even free — and can enhance your website's impact immensely. Take a look at sites like
istockphoto.com
,
shutterstock.com
, or
corbisimages.com
to browse and purchase stock photos.
If you have a larger budget or simply need something very specific, consider
hiring a professional photographer
. Hiring a photographer may be more expensive, but you'll have a photographic solution specifically suited to your brand and project needs. You'll also avoid a competitor potentially co-opting the same stock photos you selected for your own project.
Unless you're an excellent photographer, either of these options is better than attempting your website's photography yourself. Even if you are — consider whether you are able to budget the time to make your website's photos great. If not, there are many options to make sure your site has strong visual impact through great photography. Make sure your imagery is strong – it's important.
by
Joshua Reynolds
in
Announcements
,
Design
,
Development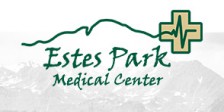 JTech is hard at work on development of a new website for Colorado's Estes Park Medical Center. Their existing website is showing its age and badly in need of a replacement. Along with the website, Estes Park Medical Center is rebranding their organization. Their new website reflects those sweeping changes.
The new website is a comprehensive redesign and adds deep functionality with a fresh, inviting user interface that organizes the Medical Center's information in an easily accessible manner. Estes Park's new website will provide more for EPMC staff as well as patients and visitors. We're eager to show you how it came together as we put the finishing touches on the new website.
by
Joshua Reynolds
in
Announcements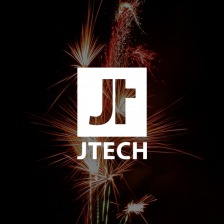 We've been creating cutting-edge websites since our inception in 1997. The web has grown in leaps and bounds since then, and we've stayed busy racing ahead of the latest trends and possibilities. We love our jobs — working with our clients and the challenges of an industry undergoing constant seismic shifts.
It's exciting work, and we have our customers to thank for the privilege. Thank you for 16 great years!
by
Joshua Reynolds
in
Announcements
,
Design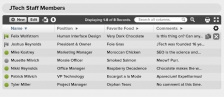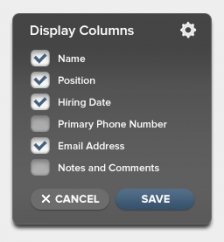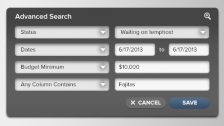 We rebuilt the list view to give you more power and flexibility.
This is the second article in a series about My JTech, our forthcoming Control Center replacement that integrates content management and other web services under one roof.
This month we're discussing data management — specifically, how you will view and modify the databases that power your website and your company's intranet. Those of you who use the
Control Center
, our existing database solution, are familiar with the paginated lists that we've been using for most of a decade.
As we create My JTech, we spend a lot of time discussing what works and what doesn't in the current iteration of the Control Center. One of our frustrations with the existing list view is its pagination. We want to be able to see all of the data we want on a single page, not just an arbitrary amount. Missing the last item in a list because the list had 26 items while you're viewing 25 per page is no fun. In My JTech,
lists dynamically load as you scroll
so that you can see as much of the list as you need to.
We've also added a
full-window
view, for those moments when you need every pixel of screen real estate available. Additionally, we've provided two tools to give you greater control of your columns:
resizable columns
and a panel to
show and hide columns
in your list of data. (Fig. B)
Sometimes there's just an immense amount of data to deal with.
Searching
the list can be useful, but a simple search of all columns isn't always enough. For these occasions, we've added an
Advanced Search Palette
. (See Fig. C) Advanced Search will allow you to hone in on relevant data with extreme precision — whether it's a specific range of dates, a product category, qualification for discounts, or all of the above. All these features and more are coming later this year. We can't wait to give you a hands-on look.
JTech Celebrates 16 Years of Business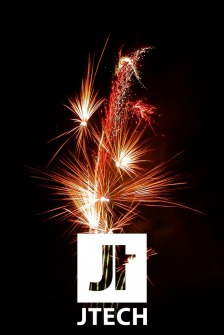 Since 1997, we've been building advanced websites for customers in Montana and around the nation. The websites we're building today were unimaginable 16 years ago, and we continue to be proud of working on the cutting edge and providing great sites to our customers.
As we go forward, we continue to take joy from working with our diverse set of clients. Your expertise and enthusiasm provides variety that keeps us so interested in our work.
Bennett Painting Refreshed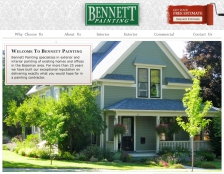 Bennett Painting is a Bozeman-area fixture, having been painting interiors and exteriors since 1988. Hundreds of homes and businesses have been painted by Bennett, and most of their work comes from existing clients and referrals.
Their website was showing a few signs of age, so we touched it up. The website now features embedded videos of satisfied clients, as well as a gentle visual update to the whole site.
See the website now:
bennettpainting.com
by
Joshua Reynolds
in
Announcements
,
Design
,
Development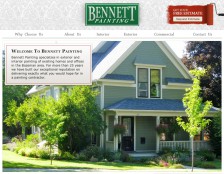 JTech put a new coat on Bennett Painting's website. We didn't move any of the furniture, but we touched up some of the trim and added video support. Bennett provides interior and exterior painting services for the Bozeman area.
Hundreds of homes and numerous businesses in the Gallatin Valley sport paint jobs by Bennett.
Visit Bennett Painting's website today!
by
Joshua Reynolds
in
Announcements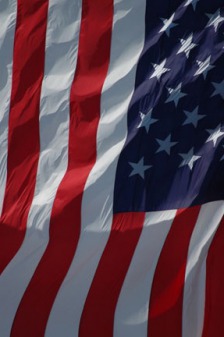 In observance of Independence Day — and to enjoy a day of roasting and leisure, JTech will be closed July 4.
We'll see you on Friday when we return to our work designing, developing, and marketing websites!
by
Joshua Reynolds
in
Announcements
,
Design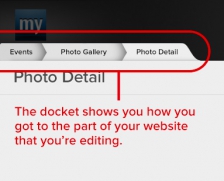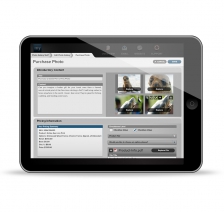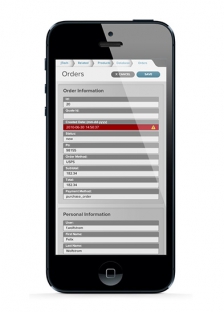 Introducing Drawers
This is the second article in a series about My JTech, our forthcoming Control Center replacement that integrates content management and other web services under one roof.
My JTech features a new interface for managing your site's content. This month's article will provide an overview of the new interface — how it works and what you can expect.
An important piece of our new interface is an element that we call a drawer. Drawers serve a similar purpose as the small slip in the Control Center and contain all your website's content. When you open a drawer, it slides open atop the existing page and any other open drawers.
When you have multiple drawers open, a docket at the top of the screen shows you which drawer you are currently viewing. For instance: you opened your
Events
page. From there, you went to your
Photo Gallery
. And then you looked at a specific
Photo Detail
. This path between drawers is highlighted as a series of tabs to help you keep your place as you navigate deep into your website's content.
See Fig. 1.
Drawers are
extremely flexible
. Each drawer fills the full width of your screen, no matter how large or small. The content within the drawer is intelligently arranged into an appropriate number of columns for the size of your screen — giving you an optimal experience on
all
of your computers and devices.
See Fig. 1 & 2.
Within each drawer, you'll see your Page's content and content from any related pages. To use the example above, the
Events
page shows a preview of the
Photo Gallery
and allows you to select a specific photo without navigating away from
Events
. To publish any changes you make from a drawer, just click
Save
— your changes will immediately be propagated to your website.
From the flexible, responsive design to the related content featured on each drawer — we've deliberately considered each piece of
My JTech
to make it simple, powerful, and intuitive.
Past Issues of the JTech Dispatch on our Website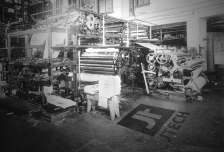 The JTech Dispatch is delivered to your inbox every month, come rain or come shine. We've discussed various aspects of web development and internet marketing in the past, and we often find it useful to review articles in previous issues of the Dispatch.
For your convenience, you can find all the back issues of the Dispatch on our website on the
About Us
page. You can find them listed on the right-hand side of the page, beneath our Announcements and Employment listings.
Introducing Peak Property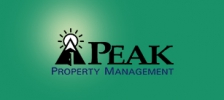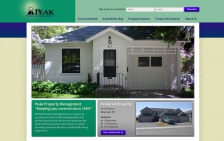 We have a new website to share with you — Bozeman's own Peak Property Management. Peak manages investment properties in Bozeman and Belgrade, overseeing their rental and maintenance on an ongoing basis.
Peak Property's new website features a large map displaying available properties in Bozeman and Belgrade. The map shifts its focus based on the properties you've selected via the filtering controls, and pairs with the available property listings for a comprehensive look at Peak's offerings. Peak's website is a knowledge base for tenants and property owners, all wrapped up in a clean and modern package.
www.rentbozeman.com
by
Joshua Reynolds
in
Optimization
,
SEM
,
SEO
When Google, Bing, and other search engines calculate where your website stands in their search engine rankings, they look for two things:
relevance
and
authority
. Relevance refers to the quality of your
content
— that it's written naturally and easy for search engines to parse.
Authority
, in broad strokes, is a
popularity
contest — how many people are linking to your site, and the quality and respect of those people. This is a simplification, of course, and today we're talking about another way to influence your site's ranking.
Your
domain name
is a way to signal your relevance to search engines. If your domain name is an
exact match
or contains close
keywords
for the search queries of your customers, it improves your site's ranking in the search results. For instance, we operate
greatfallswebsitedesign.com
, which shows up high in the search results for
Great Falls Website Design
. It's still important to have relevant content — the domain name alone won't catapult your search listing to the top.
Another factor which may influence your Authority is the length of your
domain registration
. By registering your domains for five or ten years, you're signaling a greater investment in your brand than you would by registering for a single year. While no search engine has confirmed that they use this metric, it appears nonetheless to have an influence on search ranking.
by
Joshua Reynolds
in
Announcements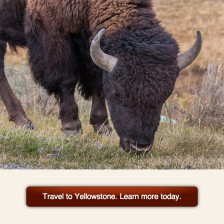 JTech recently designed and developed a landing page for Bozeman Yellowstone International Airport (BZN). We love flying in and out of BZN — the people are friendly and the service convenient. BZN's excellent service has made it increasingly attractive to people from all over the world, and as of 2013 it serves more passengers than any other Montana airport.†
BZN's new landing page focuses on its position as the best gateway to Yellowstone National Park. Due to its close proximity to the park — and because of the wide array of airlines and ground transportation —Bozeman Yellowstone International Airport is an easy first choice when planning your vacation to Yellowstone.
BZN: Yellowstoneairport.com
†
Bozeman Daily Chronicle: Bozeman Yellowstone International Airport busiest in state
by
Joshua Reynolds
in
Announcements
,
Development
JTech recently completed an overhaul to the signup and administrative tools for Independent Marketing Edge (IME), a longtime client. IME provides industry news, metrics, inspiration, and motivation to cinema industry professionals.
Our update to their site focused on adding automated credit card billing to replace a manual invoice system. To accompany this change, we streamlined the account signup process and improved their internal account management tools.
If you're a cinema professional or movie buff, you may find a resource you need at IME:
imeonline.com