Web Design and SEO Blog
by
Sam McCue
in
Tools & Tips
Having a hard time staying focused at work or school? When you have a project-based workflow, distractions can be your worst enemy. Beyond that, disorganization and task management are formidable opponents. Luckily there is a constant flow of new apps and extensions to try and help conquer the small challenges in your day-to-day.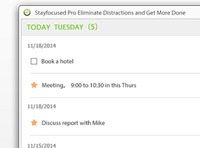 Stayfocused
When you are trying to complete a task, your worst enemy is probably social media. In fact, a recent study proved that Americans give more attention to Facebook than their own pets.
(1)
It is almost too easy to get sucked into a mindless repetition of scrolling, liking, sharing and repeating. The worst part is that you know how unproductive you're being even while you're doing it. With
Stayfocused
, you can add sites like Facebook, LinkedIn, Reddit and other social sites to a single list. It then allows you to visit the site, but if you spend more than a certain amount of time on it, it'll lock you out for the rest of the day. Now you can stop watching vines, and start getting some work done. This extension is available for Google Chrome.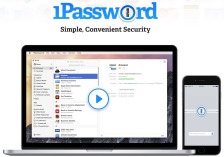 OnePassword
No longer will you have to keep sticky notes under your keyboard with all of your passwords. Did you know that on average, each person has 19 passwords to remember?
(2)
OnePassword
is a paid app that keeps track of all of your passwords for you, securely. The extension of this application allows you to right click>fill passwords right into the login pages of all your frequented sites. Not only does this make it easier to diversify your passwords, but it keeps track of the sites they belong to. It also has the ability to auto-generate passwords, in case you run out of pet names. The browser extension is available for Chrome, Safari, Firefox, and Opera.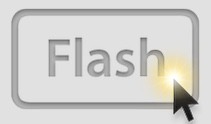 ClickToFlash
Finally, a decent Safari extension to replace automatically-playing Flash items on a page with placeholders. You don't have to be subjected to flashing, pulsing sidebars anymore without your permission. If you are someone who is easily distracted, or gets tired of seeing how easily advertisers can track you down on the internet, install this extension. The only downside is that you may miss out on a few of those free cruise offers that pop up. This extension is available for Safari.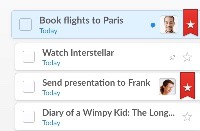 Wunderlist
Get rid of paper to-do lists and get
Wunderlist
. With this extension, you can create and keep your tasks right in front of you so your priorities are clear. You can also share lists with colleagues, family members or roommates. Never agin will you forget to buy milk. This extension is available for Chrome and Firefox.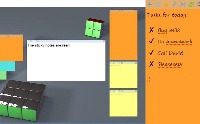 Sticky Notes
Okay, so maybe you're stuck on stickies, and they just work for you. Why not try transferring them from your desk, to your desktop. With the app
Sticky Notes
, you can post text, links, share notes, and turn what was once a simple paper reminder into a dynamic tool.
For every problem we deal with in our lives, technology can usually find a solution. Each one of these extensions is designed to solve the small problems in your life and are cheap to attain and easy to use. Truly, it is an amazing time to be alive.
Sources
(1) http://www.bloomberg.com
(2) https://nakedsecurity.sophos.com
by
Sam McCue
in
Content
,
Social Media
,
Tools & Tips
Adding social media to your online presence can be a huge advantage to your business. Build up a Yelp listing for your restaurant and you will be able to show off your prized menu items. Roll out a Facebook profile for your graphics company and you get the opportunity to humanize your brand. The more widespread your name is online, the higher you will rank and the more opportunities people have to interact with it.
Lets face it, social media marketing is often more work than you bargained for and many people forget, or don't have the time, to maintain their accounts. To put it simply, a social media account is only useful if you use it. Taking the time to properly set it up, groom it, and position it as a marketing tool takes a concerted effort. Here are some tips to keep in mind when running your business's social media accounts —
Put Your Aces in their Places: Choosing the right platform.
Each social media platform caters to its audience in a unique way, and you need to take that into account when developing your strategy. According to
Pew Research
, 42% of all online females use Pinterest, compared to 13% of all online males, so if you are trying to target men, Pinterest may not be where you want to concentrate your marketing. If you own a restaurant, you may want to showcase your prized creations on Instagram. A simple search of the hashtag "
#food
" yields 179,265,515 posts and counting. If you have a bakery, post pictures of the creative cupcakes and other confections you make to get your followers' mouths watering.
These strong audience indicators should be factored into your digital marketing plan, so you can begin strategizing
what times of day/week
they are active on social media.
Utilize all of the Features.
Physical addresses, maps, contact information, website links and company names are examples of things that should never be left incomplete on a social media account. Just like your website, your social media site will show up in your customer's search results as well and they will expect to be able to find all of your information on whatever page Google shows first. Take the time to make sure you have filled out all of the appropriate fields when setting up your social media accounts.
Perhaps not all the features pertain to you. If you run a ecommerce-based business and you don't have a brick and mortar location, then an address may not be necessary on Facebook. It is important, however, that users know how to contact you.
Post Something. Anything.
Okay, maybe not
anything
. You need to be posting on a regular basis to receive decent engagement from your followers. You will need to find out what works for your business, develop a voice, and make sure you are posting content that is consistent with the core values of your business. It doesn't hurt to share other page's posts once in a while to show your followers that you are engaged in the industry. In fact, in recent years, radio stations have made a point of sharing and spreading viral videos on their pages to engage and expand their follower base.
If you are posting original content, don't make the mistake of uploading it to Facebook. By doing this, you miss the opportunity to redirect the follower to your website, where you can get customized analytics on how they interact with your site. When posting original content, share it as a link to your site. This leads right into the next point.
Calls to Action.
Make the user want to click the link. There are generic calls to action, such as "Click here, see how, join now, etc," and then there are CTAs commonly known as "Clickbait." These are titles that are so intriguing, you'll have to click it to satisfy your curiosity. Here is an example:
The urge to click that link is almost irresistible. How will you know what she said unless you do? That is the essence of clickbait, and it is considered less savory tactic mainly adopted by mass-content publishers. As a business, steering away from these types of CTAs will only help your credibility, and prevent your followers from thinking you are "duping" them into clicking.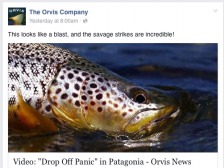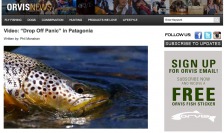 The Orvis Company is a great example of a business that has an integrated content marketing strategy without the use of clickbait. On their Facebook page, they have an enticing call to action. "This looks like a blast, and the savage strikes are incredible!" is a line that would make any angler hungry to see what it is all about. Then when you get to their site, there is a very visible, very incentivized email signup right next to the video. If the user signs up to receive emails, Orvis can market to them directly.
Talk Back.
Facebook or Instagram is a great place for a follower to ask you a question, in a less formal setting than a customer support form. Not responding to your followers will show the world you don't care. Social media has become an incredible medium for conversation about brands. Companies who are diligent at responding, do so because it is a public exchange. People can see what kind of questions are being asked about the brand, how long it takes them to respond to an issue and how they handle it. Make sure you take the appropriate time to draft the appropriate response, and use the voice you want your brand to have. The most important aspect of your response should be the value it creates for those who read it.

Start Small.
Make sure you define your overall goals, which should be congruent with your business goals. From there, use the steps outlined here to make sure you social media accounts are working as effectively as possible to make your website a success. When used tactically, your social media can be a valuable way to make your message heard and gain your followers' respect.

by
Mira Brody
in
Announcements
,
Design
,
Development
We completed a website for
Best on Board
, a resource for healthcare board members to improve their services in their community through governance education. They were recently acquired by a longtime JTech client,
Montana Health Network
, who were looking to reestablish branding as well as improve the overall user experience of Best on Board.
The new site is a single-page scrolling website with consistently updated course lists and a contact form. There is also a login for current members to access their online training account, a backend addition we hope to rebuild shortly.
We are excited to be a part of MHN's new venture and hope to continue working with them on custom web development in the future!
by
Mira Brody
in
Announcements
,
Development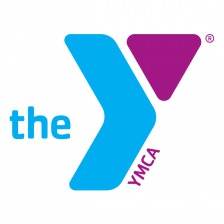 The
Gallatin Valley YMCA
has been working with us for years, most recently on their website last spring, updating their color palate and adding an interactive calendar to display their events and courses. We are now diving into yet another improvement to their backend, one that will help streamline the way they run programs.
During events, programs, classes and camps, parents will now be able to check their children in and out of their registered programs digitally, and YMCA can then store that attendance information. This will not only improve administration workload, but also ensure the children's safety. We are also working on integrating a text alert system for last-minute cancelations or time changes to events so that parents are notified in a convenient and timely fashion.
These additions are yet another way to streamline the administrative aspects of an organization that offers so much to our community.
by
Sam McCue
in
Design
,
Imagery
,
Tools & Tips
,
UX
The Psychology of Branding Colors
Do you ever wonder how website designers choose colors for their projects? There's a lot of strategy and consumer behavior research that goes into the colors on websites. Typically the color scheme is directly associated with the emotions they are trying to impress upon their users. Here are a few examples --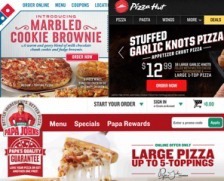 Red
is an all-out attention getter, can have a physical effect on people and has been known to increase metabolism
(1)
. Could this be why so many pizza websites prominently display this color in their design? In some studies red has also caused people to become more responsive to quick decision-making, eliminating the period of time they spend analyzing whether or not they should buy something
(2)
. Notice how Dominoes and Pizza Hut have employed this with their "Order Now" button, enticing the user to get a pizza. You can almost smell the conversions.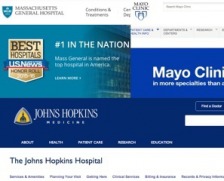 Blue
is the most widely-accepted color overall. It is associated with tranquility, peace, and similar soothing feelings. It is no wonder then, that some of the most notable hospitals in the country use them in their branding. Hospitals want to display a trusting, caring and peaceful format on their website.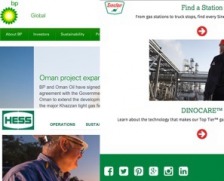 Green
has the repute of being environmentally friendly. It is often associated with organic foods, sustainable practices and an overall natural vibe. Is it no surprise then, that some well known oil and energy corporations have green themes, nudging those that interact with their brand to see them in an environmentally oriented light?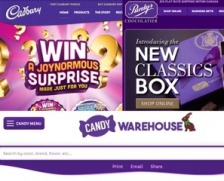 Violet
is the color of royalty and is often found on websites that are offering products of indulgence or wealth. Some real estate companies use it to convey a premium product and banks have been known to integrate it into their brand as well. Crown Royal uses violet hues to elevate their bottles to a higher shelf. Why not candy? A violet theme on Cadbury's website gives the user a sense of quality and extravagance.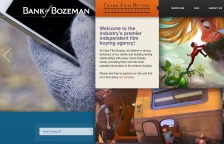 Not every website follows these subliminal nudges, however many of them have put a lot of time and research into making sure their branding is consistent with the company's messages. There are countless other examples of websites employing color psychology to help supplement their branding. To name a couple examples from our work, We gave
Bank of Bozeman
the cool, friendly feel of blue, and
Clark Film Buying
hues of orange to make it enticing and exciting. The goal is to find the point where intelligent design meets aesthetic branding. The colors of your website will have an effect on the way your users interact with your brand. Choose wisely.
Sources
(1) Smashing Magazine
(2) Forbes

by
Mira Brody
in
Announcements
,
Design
,
Development
We recently finished a beautiful new website for Josh's sister, Catherine, who creates handcrafted bracelets, earrings and necklaces. Ooh…Shiny!'s new online home features a full catalog of products, which links to her Etsy shop for purchase. We've included an About Us page as well as a Contact Us form to provide customers with a space by which to request custom orders.
We built Ooh…Shiny! as a
single-page scrolling website
, which makes for a nice, simple, flowing user experience, as most visitors are probably looking to browse her vibrant catalog. We invite you to
view the new site
, and check out Catherine's pieces of art.
by
Mira Brody
in
Content
,
Design
,
Optimization
,
SEM
,
SEO

With over 18 years in the website design and development industry, our team understands that new trends are just another part of the job that changes drastically over time. Some are
remembered fondly
, others
reminisced about humorously
.
One such modern, trendy design pattern is the use of single-page scrolling websites, featuring animated text, images, or video sliding across the screen by scrolling up or down and providing the user with a tour-like participation. We've been applying this technique to a few of our projects, feeling out as we go where it improves or obstructs the user experience.
Here are some of our own experiences with scrolling websites:
UX benefits to scrolling sites.
Scrolling websites can be incredibly engaging when properly adopted by a company who has a chronological narrative to tell. For example, a business can use their story as a sales pitch to their visitors, leading them up to a call to action at its conclusion.
Healthcare-Malpractice.com
is an organization that helps victims of medical malpractice regain their dignity and receive legal and financial justice. For those unsure how they can be helped, there is an informational "tour" on the landing page for malpractice victims. Another good application of a scrolling page is
fitbit.com
, whose use of a scrolling products page unerringly represents their active lifestyle branding while thoroughly introducing their various products, ultimately leading you to their product sell page.
Apple's Mac Pro
does something similar with the use of takeover scroll events to effectively present a product that leaves a lasting impression on visitors.
Healthcare-Malpractice.com's victims page presents a scrolling tour of their services.

Navigation through these websites is simple — the user doesn't have to think too much; moving their scroll wheel in a downward motion is the only action required of them, and by the end, they've viewed all of your content. If this style works cohesively with your brand, it can create a positive and memorable experience for your users, encouraging them to return or make a recommendation. As with many fancy new trends however, there are instances when user experience (UX) can be compromised by these scrolling events and we are challenged to adapt our techniques to accommodate.

User experience disadvantages — and our solutions.

Ooh…Shiny!
is a scrolling website we recently built for a customer who designs and sells custom jewelry pieces. We chose to go the way of the scroll because of the small size of the site and the linear, coherent narrative — there was only need for a home page, product catalog, about us, and contact form. Because of her extensive inventory, however, we discovered that the load time for this single webpage was excessive and needed an integrated solution in order to make the experience bearable.
The entire Ooh...Shiny! website is a single, scrolling page.
The solution to this performance issue was easily mitigated by "lazy loading" techniques, which allow the browser to only load product images as you scroll down to view them instead of loading all of the products when you first open the website.
Another common issue for single-page scrolling websites with immersive visuals and complicated transition effects is the experience on mobile devices, which is critical because mobile internet users have far surpassed desktop users (2). Fancy parallax scrolling effects can look cool on desktop computer with a fast network connection and high-powered processor, but often choke and sputter for those browsing from a phone or tablet. Parallax scrolling and other scroll takeover effects can introduce confusion, because the screen does not move predictably when swiping. There are a couple ways that we can work to improve the experience we want for visitors. The first is a specific solution for this problem: simply removing any fancy scroll takeover events, much like we did with
Healthcare-Malpractice.com/victims
. We disable the parallax sliding and what remains is a single mobile-friendly page with a simplified, stutter-free experience.
A bigger-picture way that we work to avoid this sort of problem is by planning the mobile layout of your site's content separately, taking care not to assume that the decisions made for the desktop size will translate on to a smaller screen. Instead of squeezing your desktop site into a smaller box, we create a visual system that takes into account whether you're interacting with your fingers or mouse, the size of the screen, and the likely speed of your network connection — ensuring your company's site is flawless no matter what device your customers are on.
In addition to design hurdles, there are a few online marketing drawbacks to scrolling sites as well. We have worked to build long-term solutions that overcome these problems, ensuring your visitors are not only happy with navigating your site, but that they can find you in the first place.
The problem with online marketing.
Search Engine Optimization (or, SEO) is the process of optimizing your site so Google and other search engines can properly index your content and display it in results for prospective customers to find. Because they are known to increase the chances of customers leaving, building an entire website on a single scrolling page can limit your ability to build your site's online authority long-term (3). Usually, Google indexes each page of a site separately, recognizing their individual purpose and funneling the right searchers to the correct pages. Our marketing team has successfully created solutions for some of these issues and applies them in ways that will best benefit you.
Traditionally, sites are designed with individual pages, each of which has its own headers and meta tags — information that is not displayed on-page but instead informs search engines of its purpose. With our scrolling websites, it is possible to create a pseudo-page structure that assigns a unique URL, metadata and headings for each section on the single-page website. Because structuring your website across multiple pages provides the benefit of having multiple unique keywords in your URLs, there are some projects for which we've implemented different URLs as you scroll, allowing browser navigation such as bookmarking and improved keyword search for your visitors. For example, the detail pages of Ooh…Shiny! act like as landing pages and therefore are easily indexable by Google.
Replacing a multi-page site with a heavy, single scrolling page will likely penalize the strength of your business's established SEO. For a new business or product-specific landing page, however, this streamlined design may increase visitor retention and overall user experience to benefit your business in the long-run.
The choice to scroll.
A single-page scrolling website can offer the opportunity for some creativity in design, allowing a business to effectively illustrate their personal narrative while boosting visitor interaction and retention. The focus of a scrolling site is to offer your visitors a tour through your offerings, which works well for organizations who have a cohesive philosophy or linear organization. It can be a powerful design choice, but should only be pursued if you're aware of the challenges to overcome for user experience and SEO.
Whatever the business type, we welcome your thoughts on this technique, whether you have a similar site or have visited one:
What are the conditions that have led you to design and build a site this way?

What about this type of site do you find advantageous and what do you find that doesn't quite work?

Is sacrificing a few SEO advantages worth an improved experience and are the solutions worth the work?

Do you enjoy the experience presented by scrolling websites?

Sources
(1)
https://blog.kissmetrics.com/loading-time/
(2)
http://adwords.blogspot.com/2015/05/building-for-next-moment.html
(3)
http://aroundanalytics.com/trick-to-solve-high-bounce-rate-of-google-analytics-in-a-one-page-site/
by
Mira Brody
in
Google
,
SEM
,
SEO
,
Tools & Tips
Search engines carry immense indexing power. When you type in a certain search phrase, it takes milliseconds for the engine to return results. We have compiled a list of "search engine hacks" that make our lives easier, because when you search smarter, you can increase the success rate of your searches and your productivity as a result.
1. Know your keywords. The sentence "Best hamburger joint in Bozeman Montana" is going to return similar, if not the same results as if you typed in "Best Hamburger Bozeman MT." What is the goal? You want a Hamburger. What kind? the best. Where do you want it? Bozeman, MT. This may seem robotic, but that is an incredibly concise statement for a search engine. If you are typing it into a mobile phone on the fly, you might save yourself a few extra steps by knowing googlespeak.


2. Use Voice Search. If you are distracted, on the move or have grease and ketchup-covered hands from that hamburger you just ate, speak your question instead of sliming up your screen. Google's voice technology has neural network models that account for logical phrases, noisy backgrounds and a whole host of other features to make your handsfree search as simple as possible.


3.
Quote it.
Most people know that when you are searching for exact phrases you can put them in quotation marks, but what about and if you can't remember certain words in a phrase? Replacing these unknowns with asterisks serves as a placeholder for Google, so it knows to fill it with the most appropriate word in order to best match the quote, line, tag or phrase you are looking for. This John Wayne quote is a perfect example:
4.
Definitions.
Google integrated a full dictionary system into their search platform in 2011, making it easy to type in a words or phrase you need to know the definition of without having to navigate first to an online dictionary source. A fun Google easter egg:
try searching the definition of "askew."
5.
Word search article titles or bodies.
If you remember the gist of an article title, or a specific line in the body content, you can use "intitle:" or "inbody:" before the phrase and Google will come up with a refined list of links with your search where it is located in the title or body.
This list barely scratches the surface, in regards to searching tips. These are things we use in our day-to-day to increase efficiency in both our workload and personal lives. Hopefully you can integrate this into your routine and enhance your search for information.
by
Mira Brody
in
Announcements
,
Design
,
Development
For anyone looking to find a bite to eat after a day of hiking, camping or auto touring in West Yellowstone, Montana, Outpost Restaurant offers high-quality, homestyle cooking for breakfast, lunch and dinner. Because the internet is a key tool in drawing in potential customers, Outpost is working with us to design and build a custom website which will properly showcase their impressive menu to both those local to the area and Yellowstone National Park tourists passing through searching for food options. The site will include a menu, their hours and the fact that they are seasonal (May through October) as well as location info and social media integration including Google+, Yelp, Siri, Apple Maps and more. We will also integrate Google Translate so that it can be read by those visiting from other countries.

We are pleased to help Outpost Restaurant establish their first online presence in a region that caters to a constant flow of new visitors from around the world.
by
Mira Brody
in
Announcements
,
Design
,
Development
Finding the extraordinary in the often overlooked.
As Brian and Louise explore North America and the world, they keep a daily chronicle of their stories and photos of their journey and share them on their travel blog,
Goin Mobyle
. Organized by trip, their posts illustrate in great detail the types of flora, fauna, geography, people and much more that they experience along the way.
A trip through Spearfish Canyon, for example, warrants vibrant photography of cascading waterfalls, rugged canyon walls, bright ivy foliage and a closeup of a grasshopper accompanied by their observations. Through these journeys, Brian and Louise hope to inspire fellow travelers to set out and adventure beyond the main interstates and off the beaten path to seek out hidden gems others may pass by.
We've begun development on a new website for Goin Mobyle, including a fresh logo and aesthetic. When completed, their new site will establish a more interactive and build a robust audience for their travel blog in order to attract sponsors and advertisers to join in on their endeavors. The site will also serve as a source of ecommerce for Brian's photography prints among other pieces of fine art.