Web Design and SEO Blog
by
Mira Brody
in
Announcements
,
Design
,
External Publications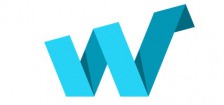 Our newest article published by Web Design Ledger explores the dangers of hiding the navigation of your website behind what is called a "hamburger menu." Not only does it make your design appear lazy, but analytics shows it harms customer engagement as well.
Learn more about the dangers of hiding your navigation —
Hidden Navigation: Down with the hamburger.
by
Mira Brody
in
Announcements
,
Design
,
Development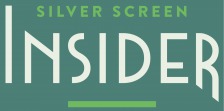 "I just want to tell you both good luck. We're all counting on you."
— Dr. Rumack, Airplane!
Silver Screen Insider is a resource for movie theater owners, industry members and avid movie buffs, providing marketing tools, gross sheet data, games and much more. These resources are meant to provide independent theater owners with the edge they need to stay successful in this competitive market.

So far, working on Silver Screen Insider has been a lot of fun for our team. In addition to a complete rebranding to reflect an ownership change in 2015, we are building an event map, a movie database with a filter system and a section for industry news and marketing materials. Membership is subscription-based, with the ability to upgrade and invite users. One of our larger projects, we are excited to work with Silver Screen Insider to build for them a truly unique web presence and bring to life a service that will no doubt serve as a strong asset to the independent theater industry.

by
Mira Brody
in
Announcements
,
Design
,
Development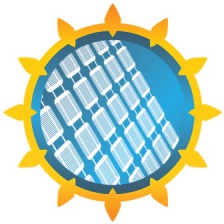 OnSite Energy
is a Bozeman, MT-based company that provides solar electric services throughout the Northern Rocky Mountain region. Owners Conor and Orion are dedicated to making clean energy a future for Montana and needed a new website to represent their business.
The impressive engineering of solar panel installation pairs beautifully with Montana's snow-capped landscape, so for the OnSite website we designed webpages that display sprawling imagery of their work. Featured projects can be perused on the Projects page, outlining the many community members — including National Parks, non-profits, residents and businesses — who have chosen to go solar! Their site also includes an About Us page that features information about both owners as well as their clean energy-powered office and utility trucks and a contact form so potential customers can get in touch.
by
Mira Brody
in
Design
,
Development
,
Tools & Tips
An example of some of the objects we use to build flowcharts with OmniGraffle.
OmniGraffle is a program from the
OmniGroup
for Mac and iOS that allows you to produce diagrams, flowcharts and more. We primarily use OmniGraffle to create flowcharts that will eventually manifest into advanced websites. These flowcharts help us to map out the structure of a site, allow us to more accurately determine the appropriate project budget, and to present the team with a tangible outline of the project we will soon be working on. Here are a few features of OmniGraffle we find most useful for use in web development:
Custom stencils — We almost exclusively use our own, personally designed stencils. Stencils are groups of vector art, pre-sized to our specifications, which make the elements on our flowchart immediately available for our use.

AppleScript compatible — OmniGraffle processes AppleScript, allowing us to put our diagrams to work. We created an AppleScript called jtCount, which allows us to keep a tally of all the different elements in a single flowchart, saving us tons of time. We use it to count the number of each object to help us formulate the project's budget and we can count how many iterations exist of each object.

Canvases — Multiple canvases per document allow us to wireframe different states and pages of our websites. Within each canvas OmniGraffle offers discrete layers, which allows a huge amount of information to be stored on a single document in an un-chaotic way. We layer notes on top of flowcharts, so that important information is available, but can be hidden if the chart gets too cluttered.

Magnets — Magnets are used to affix your connecting line to a specific position on an object, as they otherwise connect to an object at the point of the shortest distance. This helps to keep your flowcharts organized and make visual sense.

These are just a handful of the many tools available in OmniGraffle. If you're interested in more, in depth analysis, check out our
article on SpeckyBoy
. We've found OmniGraffle extremely useful in web design and are interested in hearing about your experiences with OmniGroup products as well!
by
Mira Brody
in
Content
,
Optimization
,
SEO
,
Social Media
,
Tools & Tips
More and more people are choosing to express their opinion about an experience they had online through Yelp, Trip Advisor, Google Local and even a company's Facebook page. Because
90% of customers
claim their buying decisions are directly influenced by online reviews, this feedback is a big deal for your business. In addition to swaying a purchase, reviews make up nearly
10% of how search engines decide
to rank you in results.
So, what are some things you can do to ensure your customer reviews are helping and not harming your business?
Make sure the active review sites you are associated with are legitimate. You can do this by claiming your business's Yelp, Facebook, Google+ or other social profiles and make sure there are no "fakes" out there created to slander.

Consumers actively seek out and want authenticity. Your best bet is to let them come organically rather then bribing people to leave you positive feedback.

Encourage your customers to leave reviews by linking your social media sites to your website.

Train staff to ask. The best time to ask for feedback is when you have delivered them a product they are happy with and you can be proud of; most satisfied customers are more than willing to leave a positive review.

Once in a while, you'll get a bad review. Because
67% of consumers
will only read 6 reviews or less before forming an opinion, it is best to keep your average rating up and positivity the most visible. Here's how to deal with a negative review:
First, find out if it is legitimate. The internet is a mixed bag of good and evil and there are trolls who exists to bring a business's rating down.

After determining that the reviewer is a real person with a legitimate concern or issue, treat it as an opportunity for conversation. On Yelp, for example, you can reply to reviews, allowing you, the business owner, an opportunity to respond to the disgruntled customer and see if there's anything you can do to improve their experience.

In addition to starting a conversation, a customer may bring up something negative you had not considered before; instead of being stubborn, use this as an occasion to learn and improve.

Reviews on your social media sites, such as Yelp, Facebook, Google+ and Trip Advisor, determine how many customers make it to your business to complete a purchase. While positive ones build credibility in your brand, too many bad reviews can cause your search raking to suffer. Obtaining good reviews should be a top priority, and if you are suffering, feel free to
contact us
. We can build a marketing plan for you that will maintain a high ranking and keep you in positive light.
by
Mira Brody
in
Announcements
Independence Day is a time to enjoy yummy food in the company of family and friends and celebrate our great nation, which is why the JTech office in Bozeman, MT will be closed Monday, July 4th. We will reopen Tuesday, July 5th!
We hope all of you have a fun and safe Fourth!
by
Mira Brody
in
Content
,
SEM
,
SEO
,
Social Media
,
Tools & Tips
Clickbait does more harm than good.
You've probably come across it, but Clickbait is the content online that is sensational or provocative, and deployed simply to spike curiosity and draw attention — essentially "baiting" you into clicking their link. If the motivation for clickbait is vested in a website's attempt to garner more readership, then it all began in the late 1800s with Yellow Journalism. Yellow Journalism, defined as sensationalistic, exaggerated, ill-researched, and often untrue reporting, had one goal — to outsell the rival paper.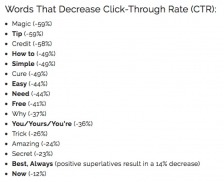 These goals are reflected in media today and readers continue to fall for it.
Studies show
that curiosity actually causes a lapse in cognitive thinking, and it is during that lapse that we are most likely to click on headlines such as: "What the candidates' rally music says about them!" Spoiler alert:
Nothing.
Now while that lapse in thinking may have succeeded in earning a few clicks here and there, using clickbait-y words in your headlines has shown to actually
kill a site's clickthrough rate
in the long-run. That's right, putting the wrong word in your headline can destroy your credibility, regardless of the quality of the rest of the content.
So how do you avoid falling into the clickbait pit? Here are a few pointers that'll help you come up with compelling, intelligent headlines that draw readers in and maintain the integrity a hardworking writer deserves:
Be clear — We live in a fast-paced world of media where ambiguity frustrates and falls short. Write a headline that will state clearly the subject of the article. Instead of "You'll never guess which singers died 40 years ago!" consider The Sun's front page on August 16, 1977 "KING ELVIS IS DEAD; He was 42 and alone."

Include a keyword — Adding a keyword or two in your headline will not only establish the topic for your readers, but also help with search engine optimization so they can find you in the first place.

Short and sweet — Headlines between 20-40 characters are the best for page views and conversion rate.

Define your medium — If you've published an infographic or photo gallery, analytics show that revealing that in the headline will increase your visitors. "Baby Otter Learns to Swim [photo gallery]" is more likely to get hits because people are going to be more attracted to an article if they're promised photos of a baby animal.
"The news is not a game. I don't want to guess. I want you to tell me." -
@SavedYouAClick
; the hero we need.
We are busy people in a world of unlimited information. We want to know that the minutes we take out of our day to read something is going to be worth our time. Don't compromise good content with a bad title just to get a few extra clicks. Chances are, the audience you actually want won't be attracted to it and your credibility as a reliable source will suffer.
by
Mira Brody
in
Design
,
Google
,
Tools & Tips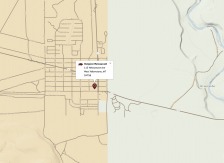 If you have a physical storefront or office, chances are, you'll want to include that information on your website so customers can find you. What better way to display your location than to embed a Google Map!
Aside from simply providing a visual display of your physical location with context of the surrounding area, here are some of the benefits using Google Maps on a website can yield:
Familiar interface — Due to its prevalence, most internet users are familiar with Google Map's interface so, for the most part, using your site's map will be a seamless experience for them.

Customize — Snazzy Maps is a website that provides a library of map styles in their CSS so that you can modify the colors and style of a Google map to match the branding of your site. For example, the Outpost Restaurant has an old-timey western color scheme to match their branding.

Interactive — While Google maps provide panning, zooming, satellite view, terrain view and many other great options, we add the ability to expand a map to fill the screen so that they are both visual and functional, particularly on small-screen devices. On Price Rite Drug's website, we also added support for Google's Driving Directions engine.
Price Rite's Snazzy Map includes Google's Driving Directions engine.

Displaying where you're located can be much more than a simple roadmap — it's an experience, and it needs to be a positive one. Whether it's providing an interface they are familiar with and can easily navigate, or going the extra mile to add customization and extra features, you can be sure potential customers make it into your store or office.

by
Josh Reynolds
in
Industry News
The Department of Justice is making changes to Rule 41 of the Federal Rules of Criminal Procedure that will increase law enforcement's ability to hack into your computers.
If you own a website, you will be affected.
This change is being pushed through to Congress, who have until December 1 to change it, or disavow it completely.
This rule change will allow a judge to issue a warrant for law enforcement to remotely break into your computers and access and/or copy your data. You can read more about the issue on the EFF's website
here.
There are many organizations concerned about the future of our digital security that are urging others to join them in taking a stand to protect our civil liberties and also to bring attention to this attempt to sidestep our legislative process. In short,
Congress should reject this proposal immediately
. If you run a website, you should consider
embedding this banner
onto your site to spread the word.