Web Design and SEO Blog
by
Mira Brody
in
Announcements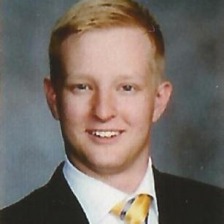 JTech is proud to announce the addition of our new marketing intern, Sam McCue! Sam is originally from Missoula, MT but crossed over into Bobcat territory in order to be closer to Yellowstone National Park where he worked for four summers, most recently as a backcountry ranger in the Canyon District. He is currently in his senior year studying marketing at MSU and is excited to gain first-hand digital marketing experience here in our office.
"Digital marketing is by far, the most intriguing field I have come across in my studies," Sam says of his new venture. "I knew after a short time that it would be an enriching career, and the concepts and ideas that come along with it present challenges that motivate me like nothing I have found yet."
In his free time Sam takes his horse, Molly, out to the mountains in search of Montana's hidden scenery. He also enjoys fly fishing, playing guitar and shooting pool. What he likes most about Bozeman is how quickly he can find himself in the mountains, or fishing a secluded lake or stream.
by
Mira Brody
in
Announcements
,
Design
,
Development
Our second project for
Nistler Home Builders
has been completed.
Ryen Glenn Estates
, a brand new subdivision in Belgrade, Montana, has a brand new online home. The site features stunning local photos and a comprehensive list of nearby attractions, outlining the amenities offered by the surrounding Belgrade community. This site was created with responsive web design for a top-tier experience on phones and tablets as well as on desktops.
An impressive feature of
Ryen Glenn
's site is the Plat Map, which overlays specific lots available for sale in the Ryen Glenn subdivision over a Google Map of the neighborhood. This information is dynamic and a lot can be updated with unique details. The map is completely interactive, allowing prospective real estate purchasers to zoom in and out, switch between street and satellite view and select a lot to view square footage, prices and a brief description of the area. This feature allows home buyers the very best and most advanced experience when selecting the perfect location for their Montana homestead.
by
Mira Brody
in
Content
,
Design
,
Imagery
,
Tools & Tips
Imitation is the sincerest form of flattery - sometimes.
The
images on your website
are crucial to engaging your customers and maintaining a positive first impression. Before they find the content they are searching for, visual media evokes that initial feeling of trust — trust that they are in the right place, their questions will be answered and that your site is a legitimate source of information. If you don't personally own the photos you are using on your site, however, you may land yourself in legal troubles. In order to safely use images owned by someone else, you must be granted permission by the copyright holder. Advanced search software now allows these rights holders to easily track down exactly where their photos are being used and, without their permission, you are at risk of being taken to court.
In order to avoid infringing on another's copyright, there are a number of ways you can legally obtain stunning photos that properly represent your brand while staying true to the owner's copyright and keeping your business out of trouble.
A brief history of copyright.
The concept of copyrighting began in 1710 Britain in order to protect the assets of book writers. The Statute of Anne allowed book purchasers to do whatever they wished with their own copy, except make additional copies of it. "Making a copy," however, is a lot less straightforward than it sounds, and doing so in the age of the internet is an even tricker subject. For example, printing a copyrighted article that you did not publish in a book of short stories and linking to that same article in an online forum would be two very different actions in the eyes of copyright
(1)
. Being found infringing a copyright, whether it be written work, music or an image, has typically lead to a cease and desist letter from the original owner.
Cease and desist letters usually contain the first steps toward civil litigation, such as a fee request or a licensing offer, and trigger actions that will quickly resolve the issue at hand. When it comes to using content that you do not possess ownership of, it is best to avoid this financial or legal risk and simply purchase a license or ask permission; the same person who sent you the takedown notice may have said yes if asked.
Tracking their images.
In the past, if you quietly took an image for your own use, there weren't many tools in place to help enforce that copyright breach, and most often, you could get away with it. Today, if you're using images that are not your own, and fail to agree to the owner's license agreement, the odds of you being discovered are substantially higher due to the creation of advanced image search and tracking software. This software employ bots to scour the internet for those breaking copyright law so that the corporations who hire them can monetize on their product. The availability of this software builds a strong case for business owners to stay legal when taking images from outside sources.
Getty Images, a Seattle-based stock photo agency, has created controversy surrounding the opportunistic manner in which they pursue copyright infringement with the help of this software. Rather than send out a general cease and desist letter, they opt to instead track down users, many of whom are unaware of their fault, and threaten legal action for unpaid licensing fees. The fees average about $1,000 a photograph and target anyone from church group sites, to web developers, to small business owners.
While copyright infringement is against the law and stock photo sites, photographers and other artists are within their right to uphold that law and gain compensation for their work, Getty's way of doing business is considered copyright extortion by many
(2)
. Worse, they aren't the only company who embraces this practice, a fact demonstrated by the tens of thousands of letters that are sent a year (more than those sent for movie and music file sharing violations). The use of advanced software to track copyright violators is becoming increasingly common, keeping companies motivated to either pay up or take down — whatever it takes to stay within the boundaries of the law.
The dangers of a casual image search.
Back in 2010, a copywriter at Webcopyplus made the $4,000 mistake of snagging an image off of a Google image search to place in a blog. The blog was published on a client's site and subsequently found by the image's rightful owner. Although they complied immediately in removing the photo and issued an apology, the copyright holder still demanded a fee. To properly purchase the photo would have only cost $10
(3)
.
While many website owners, designers or copywriters may be tempted to Google search the image they are looking for and use the perfect photo, the risk is much higher than the quick satisfaction of saving a few bucks. The safest assumption? Everything is copyrighted unless otherwise specified.
Fair use and public domain.
There are a couple of the aforementioned specifications that allow works to be shared for free, namely when it falls under fair use or public domain. Comedy shows, such as The Daily Show or South Park, are allowed to show, and even mock, news clips, songs and characters. News sources have the power to display photo and video from a subject's social media page without acquiring permission. Teachers exercise their right to fair use daily when they distribute photocopies of literature and worksheets from a textbook. Although he has a longstanding tradition of asking permission first, fair use is the same right that allows the Weird Al to turn any song he desires into an ode on aluminum foil or the lifestyles of the Amish. It sanctions copyrighted works to be used without cost for purposes of criticism, comment, news reporting, teaching or research and potentially protects many uses of intellectual property.
Public domain is similar in that it allows legal use of works that would otherwise be copyrighted due to expiration or forfeiture. Shakespeare, Beethoven and Newton are victims of public domain, as any works created before 1989 are usually considered to be expired or non-applicable
(4)
. This is why you can print off an Edgar Allen Poe poem or read Treasure Island online without paying for their copyright.
There are a plethora of resources for those looking for images released under public domain, either because their copyright has expired or because their owners have deliberately released their work for anyone to use however they want. Sites such as
pixabay
,
picjumbo
and
PublicDomainPictures
are some providers of these sources.
If you're not entirely certain that your usage falls under fair use or public domain, you aren't necessarily out of luck, you are just required to gain legal access to a copyrighted piece of work by asking permission from the original owner with a description of how the material will be used — with an agreement to pay any associated fees. Sites such as
EveryStockPhoto
and
Flickr
offer some photos that are protected by a Creative Commons license that makes them free for use with the appropriate attribution — each photo includes information about how the copyright holder would like to be credited if you use their photo. There's also the option of finding a photo source, such as
ShutterStock
, who will allow you to use their images for an easy monthly membership fee.
The most failsafe way of keeping yourself removed from the confines of anyone else's licensing terms and fees is to create, or hire someone else to create, the images yourself. That way, you will own the copyright or negotiate an arrangement with your photographer for exclusive copyrights to their work.
Keep it legal.
Image agencies, photographers and other artists who work to produce quality work can and will use image tracking software to find out who is utilizing their efforts and which sources are not paying. Chances are, if you're not a source of monetary gain to them, they won't think twice about slapping on a hefty fee for your copyright infringement, no matter your excuse.
Work you create or directly commission is likely to be more relevant to those visiting your website than bland clipart or stock photos. Likewise, paying for professional stock photos gives you access to higher caliber material than you can typically access for free -- above all, infringing a copyright can have some serious consequences and it is well worth the time and money to be sure you're using images legally.
Sources
by
Mira Brody
in
Announcements
,
Design
,
Development
JTech's web development team completed some improvements to the
Northwest Regional Telehealth Resource Center's (NRTRC)
custom website that will greatly help them in their 2016 season. NRTRC is a network of experts who gather to share information and resources to develop new and improved Telehealth programs for the states of the Northwest Region. Their programs provide quality healthcare in Alaska, Idaho, Montana, Oregon, Utah, Washington and Wyoming.
We refined NRTRC's
Annual Conference
section as they prepare for the 2016 season, re-working the registration process to include their current special offers, including early bird and student discounts. Their registration allows the opportunity not only for attendees to register, but also for sponsors and exhibitors to sign up as well. The
session schedules
page provides a detailed look at the lively, informative content offered throughout the conference, and the presentation of information on conference speakers and photo galleries of past events has been streamlined. The NRTRC site, including its annual conference registration, is designed responsively for usability and easy access from any device.
by
Mira Brody
in
Design
,
Development
,
External Publications
,
UX
We've been working with various industry publications to share our technical expertise with our peers and thought some of you would enjoy these more technical articles as well. Most recently we worked with Web Designer Depot, a web designer and developer's resource, to publish an article titled: Driving UX with AJAX.

Below is a synopsis of the article. You can enjoy it in its entirety here.
With mobile internet usage eclipsing desktop-based web browsing, it's more important than ever for websites to be built with an emphasis on speedy page loads and fluid reactions to user input. One important technology we use to achieve this is AJAX, short for Asynchronous JavaScript and XML. AJAX allows you to update parts of a single webpage without continually throwing out the document object model (DOM) — eliminating the need for entire page loads and creating a faster response to user input. Building custom websites on AJAX allows more freedom with aesthetic, with unique animation between page loads, smoother usability with the integration of infinite scrolling all with the ability to bookmark and negotiate with your browser's navigation buttons unencumbered.
AJAX eliminates the use of excessive bandwidth and creates sites that function on a much higher caliber. We began building advanced sites on this basis nearly ten years ago and in this article we explore a number of the specific advantages, and some limitations, of AJAX.
by
Mira Brody
in
Announcements
,
Design
JTech has finished a substantial update to
Estes Park Medical Center's
custom website that will more comprehensively fulfill the goals of their charitable organization, the
Estes Park Medical Foundation
. The medical center provides services to the Estes Park, Colorado community to support their well-being through excellent service and patient-centered care.
The EPMC Foundation was formerly represented by a single page; our web development efforts focused on expanding this into a dedicated section of the website reflecting its importance. To address the community's participation in the Estes Park Medical Center Foundation, one of the new pages we designed is dedicated to providing information for prospective volunteers — describing opportunities for giving their time as well as providing applications for open positions.
The newly completed EPMC Foundation section now allows for one-time and reoccurring donations as well as detailed information on capital campaigns so donors are confident about where their contributions go. On the
Kudos for Care
page, site visitors have the opportunity to give positive feedback to medical professionals who provided high-quality care; also offered is detailed information about the Foundation, its history, mission and board members.
by
Mira Brody
in
Announcements
,
Design
,
Development
,
Optimization
JTech recently launched a responsive overhaul for
Bank of Bozeman
just in time for their 10th anniversary. Bank of Bozeman, a longtime customer, has been serving the Gallatin Valley area since 2005 and provides various banking solutions for personal, business and lending as well as many other online services such as account transfers, bill pay, mobile banking and e-statements.
Along with an updated overall look, Bank of Bozeman is now fully responsive on all mobile devices and clearly organizes the benefits of their banking services on comparison matrices. There are a number of subtle details that nicely complete the polish of the website — for instance, the About Us page includes dynamic business hour information with the "open" and "closed" sign updating to reflect their current status. With their sleek new website, Bank of Bozeman can continue serving the community with exceptional service for years to come.
by
Mira Brody
in
Announcements
With the pleasant summer weather, the last thing we want is to distract ourselves with Christmas trees and snowmen, but the year-end holiday season will be upon us before we know it. As people rush to get their businesses ready for the new year, the fall season here at JTech gets busy, fast. Which is why we encourage all of our clients to
contact us
with any changes they wish to make to their website
as soon as possible.
For any project, big or small, we have a thorough planning process which covers everything needed in order to execute the changes or upgrades you wish to make to your site. After planning, we schedule you into our development work cycle as soon as we have an opening and begin building the improvements to your custom site.
In order to get your business on the books before the holidays, it is essential that we begin the planning process now. So, if you hope to make some upgrades to your website before the year's end or start a new website marketing campaign for the holidays, please
call us
as soon as possible and we would be happy to work with you to make the updates.
by
Mira Brody
in
Announcements
,
Design
,
Development
Clark Film Buying
is a Bozeman-based film booking company who advocates for over 160 independently-owned movie theaters in 17 states. With 40 years and two generations working in their Bozeman-based offices, Clark Film Buying pride themselves on building lasting relationships, providing an open source of communication to help their clients run their theaters and stay up-to-date in the cinema industry.
Our web developers worked extensively on a secure extranet for Clark and their clients to easily manage operations. This extranet is an incredible resource that includes gross management, a feature-rich bookings matrix, automated import from external data sources, industry news, monthly billing and film company resources. Our complete overhaul of Clark Film Buying's website includes a sleek new color scheme, rotating promotional photos of new releases and menu items that include an overview of services, staff member profiles and frequently asked questions. The entire website is created using fully responsive website design and provides a new standard of quality for film buyers' websites. This new website fortifies Clark Film Buying's campaign to always provide their clients with cutting-edge support.
by
Mira Brody
in
Announcements
,
Development
,
Tools & Tips
Have you considered adding a live chat option to your website? Depending on the business, a live chat service can do much more than simply provide quick and painless customer service. When used in the correct situation, it can increase conversions on your site, the number of returning visitors and ultimately, revenue.
At JTech, we've encouraged many of our clients to utilize the many benefits of a live chat service if we feel it would help that particular business. Our internet marketing department performs extensive research about your users and their behavioral needs in order to decide what type of support would be a beneficial addition to your online business.
Here are some of the advantages we see clients getting out of using live chat on their custom website:
Conversion rates and revenue.
Because it can help customers make instant decisions about the items they are browsing, live chat will lead to higher conversion rates and likely more purchases. Live chat can very efficiently solve a number of business needs; customers can not only get all of their questions immediately answered, but receive direction and advice on products, easing navigation through your site and completing transactions that may not have occurred otherwise.
In fact, almost 62 percent of internet shoppers said that they would have purchased more products if live customer support had been available during their shopping experience
(1)
and 38 percent said they had made a purchase due to the chat sessions they had used
(2)
. The option to chat with one of your company's representatives will help retain customers and create a more user-friendly, engaging site overall.
Less employee power.
Even though customers are really getting more satisfaction out of a live chat service on your site than they would by dialing and navigating the maze of options on an 800 phone number, it is substantially less work for your employees. Depending on the size of your company, those who are assigned to answer messages can not only be doing other work in between and during a chat session, but also be dealing with many different individual customers at the same time as opposed to a single-line telephone conversation.
Helping multiple customers simultaneously has its own risks — a chat message, unlike email or feedback form, needs to be addressed immediately to dispel the risk of losing your customer. Communication problems commonly experienced over the phone, though, are a nonissue, as chat services can accommodate many different language barriers and can be reverted into a contact form when live chat services isn't offered so that contact is still available. No misheard phone numbers or email addresses, no unanswered phones and no trying to find the only Spanish-speaking employee in the office!
Return customers.
Another advantage to live chat is its ability to increase your site's accessibility and build trust. With our phones always within reach, and their use evolved from simply dialing a phone number to web browsing and messaging, speed and accessibility are a foremost concern for serving your customers. They want more personal questions answered based on preference or for comparison, but prefer to do so anonymously.
With live chat, answers are not only instant but also more accessible for customers to use for purposes other than complaints or feedback. In fact, because of the versatile uses for chat, users are 63 percent more likely to return to a site specifically because live chat was an option
(2)
. The ability to talk to a representative immediately gains the trust of many users, especially for companies with whom they regularly do business. For Frontline Processing, we integrated live chat into their payment portal so that merchants applying for their services could reach them easily from any page if needed. Because they deal with the intricate world of credit cards and payment services, live chat is a perfect fit for customers who need to reach customer service with questions straight from their computer as they are trying to complete a task.
Be available.
Adding a live chat option to your site is all about being available to your customers. Aside from providing them with a much improved customer experience, it is an easy way to gain trust, retain repeat visitors and increase revenue from your online business.
Sources