About JTech Communications
Your Montana Web Design & Digital Marketing Partners
Not many web development agencies can say they've been in business since the dawn of the internet — JTech Communications can. We started our own journey over 23 years ago as a Bozeman web developer, partnering with local businesses, entrepreneurs, non-profits and thought leaders, serving as a trusted technical partner capable of sustaining their success.
Working with our amazing customers to harness technology to help their businesses grow is what motivates us. Every time we're told how beneficial their project has been to them it reaffirms how much we love what we do.
President
Your partners in mastering business online.
We are driven by our belief that everyone deserves superior technology to grow and automate their business, build their community and save time and money, ultimately improving their bottom line. We are a skilled team of Bozeman web designers, developers, copywriters, digital marketers and visionaries creating the things you wish existed to make your life easier. Our sites are built to grow and our team is here to support you beyond the finish line.

We love living and working in Bozeman, MT. The mountains are close, the people are friendly, and as Steinbeck so poetically put it, it is a town where people will "undertake the passing art of neighborliness." We like playing our part in helping business of Montana expand and improve.
Working with our amazing customers to harness technology to help their businesses grow is what motivates us. Every time we're told how beneficial their project has been to them it reaffirms how much we love what we do.
President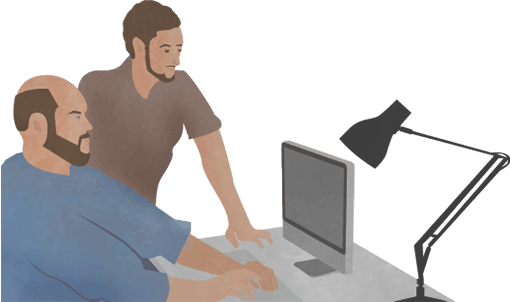 Our Team
Skilled visionaries in pursuit of your success.
Meet our diverse crew of farmers, mountain climbers, HAM radio enthusiasts, gamers and animal-lovers. We are united by our passion for quality work, good clients and a working coffee machine.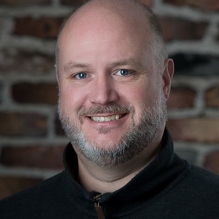 Joshua Reynolds
President and Founder
Josh is the President and Chief Architect of JTech Communications, which he founded in 1997. He has over 25 years of experience in management, Internet systems, information architecture, and web technology.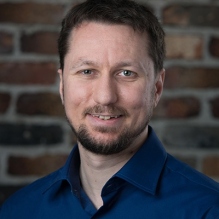 Patrick Milvich
VP Technology
Patrick is Vice President of Technology and has over two decades of programming experience. He serves as JTech's lead programmer and system administrator, applying his technical skills to building highly performant custom websites and web applications for clients.
Katie Jenkins
Marketing Director
Katie has worked as a Marketing Director in Gallatin and Park Counties for over 13 years, guiding businesses with strategic direction and their marketing initiatives. She has expertise is in strategic vision, growing clients' digital presence, marketing tone, and communicating brand messaging on and off-page.
Patrick McClard
Production Director
Patrick is a dynamic service and support professional with 20+ years' experience across diverse industries and tech companies. As Production Director, he successfully shepherds client projects from start to finish.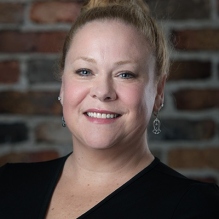 Nikki Reynolds
Finance Director
Nikki is JTech's Financial Officer who has been with the company from nearly the beginning. She manages all client billing, helping them with any related questions, and she has over 20 years of financial management, bookkeeping, and banking experience.
Nick Jensen
Marketing Specialist
Nick is a Marketing Specialist who has degrees in Marketing and Management. He is responsible for implementing the marketing strategy and campaigns for JTech's clients, helping them with SEO, PPC, and content marketing efforts. He also assists clients with customer service requests.
Spencer Hert
Digital Marketer
Spencer is a Digital Marketer with a degree in marketing. He is part of the marketing and customer service teams, ensuring that clients are taken care of while providing them with results driven marketing strategies that include SEO, PPC, and content marketing.
Felix Wolfstrom
Senior Designer
Felix is JTech's Senior Designer and has over a decade of experience with branding, animation, illustration, user interface, and user experience design. His expertise is at the intersection of branding and functionality, making experiences easy, beautiful and memorable.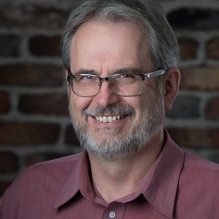 Robin Hickman
Developer
Robin is a developer who studied Computer Science at MSU and has built custom software for businesses. He is responsible for building client websites and managing domain registrations. He also has a photography background so he also helps with project photography.
Zachary Lowen
Developer
Zach is a developer who loves working on web technology, including system administration with Unix based systems. He is behind many of the websites and applications that JTech develops for its clients, including the server-side that supports them.
Mike Bowen
Developer
Mike is a developer with a background in environmental education as well as team-building and web development. He specializes in web accessibility, WordPress, client education, and documentation to help make processes more understandable and easy-to-use.
Deanna Dalton
Digital Marketer
Monty Tipps
Digital Marketing Intern
Veronika Turner
Design Intern
Our Partners
We could not offer the quality we are able to provide for our clients without the support of our expert partners. Over the years, we've formed close partnerships with trusted local businesses to ensure you receive the best branding, IT assistance and credit card processing services available.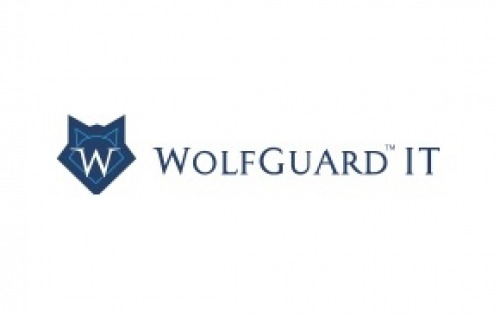 Free, no-hassle business consultation
We have a proven track record with helping businesses of all sizes achieve success in the online space. We'd love to apply our 23 years of experience in web design and digital marketing to your business. Reach out today for your no-hassle consultation with one of our experts.