Custom Web Design
Unlimited Potential for Businesses of All Sizes
Team up with a local Bozeman web design business and invest in one of the most cost-effective ways to reach a wider audience with your products and services. Fully-featured web design, hand-forged for you by JTech, helps you attract more customers and propel your business forward. We want you to use our web design, SEO, and marketing like nitrous—accelerating your business's growth.
Stand out from the crowd.
A Strong Foundation Helps You Grow
Save time and money with a feature-filled, future-proof custom website hand-forged in Bozeman, MT, by JTech's web design team.
Your new, custom website and CMS will be technically sound, plug-in free, SEO friendly, and optimized for mobile.
We include everything you need to grow—even the kitchen sink.
Does your business need a new website?
Business Launch Package
Does your website need to be modernized?
Website Refresh Package
Frame Your Brand With Strong Web Design
Your business is unique. You deserve a web design partner that understands you and what makes you great.
We partner with you to visually tell your brand's story with UX-optimized graphic design, photos and search engine-friendly copywriting.
Let us help you show the world by streamlining your visual identity with coordinated branding and local Montana web design.
Earn More With an E-Commerce Website
Sell your products and services on an E-commerce website without using third-party plug-ins that compromise security and performance.
Your site can integrate with your courier of choice—whether that means UPS, USPS, FedEx, or any other shipping service. Your custom website will also help you track inventory, cut down on overhead, and manage shipments and returns.
Turn leads to sales with a flawless user experience.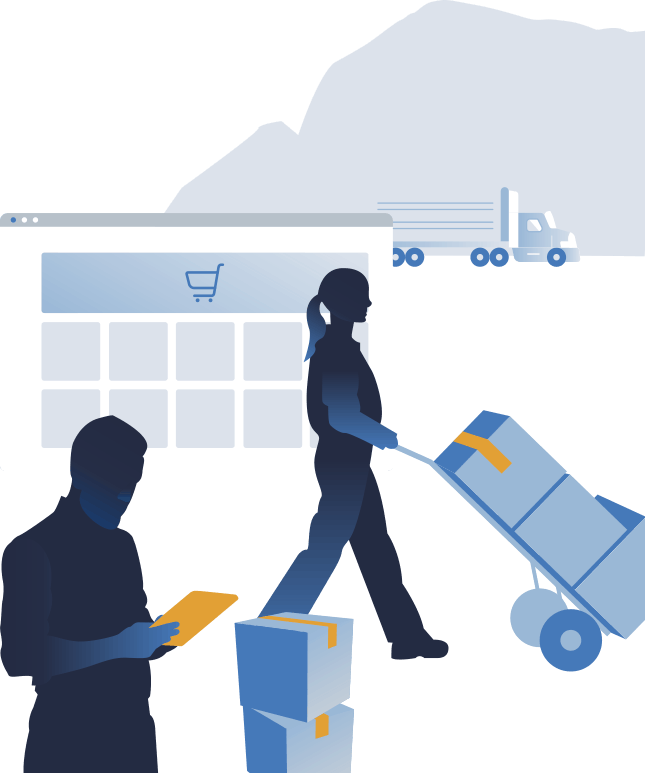 Build a Loyal Community
Sell memberships, publish articles, and spread your message. If you depend on memberships or paid access for your services, we can help you build a loyal customer base with a fully featured, custom website.
Grow your subscription-based business by working with a local Montana web design partner.
What's Included With a Custom Site
COMPLETE MARKETING STRATEGY
Comprehensive digital marketing research & strategy, including keyword research and competitor analysis

A report with digital marketing recommendations for the important pages of your site

Tailored recommendations for potential ongoing digital marketing campaigns
DESIGN THAT TRANSFORMS YOUR BRAND
In-depth discovery to define your goals




Beautiful, sleek, and modern custom web design complete with images and copy




Strong customer funnel that converts site visitors into paying customers
Hand-tuned, responsive web design elements for mobile



EASY TO USE CONTENT MANAGEMENT SYSTEM
Upload photos, add or remove services, alter text, and manage your domains through the My JTech CMS from any device
Request and approve work from JTech's MT web design team
Assign custom permission levels and control site access for your employees and business partners
SITE MANAGEMENT & LOCAL HOSTING
Reliable, Montana-based local hosting on JTech's secure servers
Fast performance and processing
Bug fixes included with site management specific plans on JTech sites.
24-hour security monitoring and reporting
SECURE & COMPLETE FRAMEWORK
Custom, reliable website CMS framework free from unstable, third-party plug-ins
Hand-tuned responsive design for mobile devices
Accessible design for visual, hearing, mobility, and cognitive impairments to maintain legal compliance
LIFETIME PARTNERSHIP & STRATEGY
A dedicated partner for the life of your business
Prompt and professional customer service whenever you need help
Full service, in-house team with a proven track record to help you convert more leads and grow your business
Price points that compete with WordPress MT web design companies
Web Design For Businesses of All Sizes
Searching for a reliable custom web design and web development team? Need a site for the launch of your business? Not growing fast enough?

We are a Montana-based web design and development team that can build the tech you need to take your next steps. Learn how we can help you elevate your business today with a completely featured, custom website from our local Bozeman, MT web design team.