Web Design and SEO Blog
by
Joshua Reynolds
in
Optimization
,
SEM
,
SEO
,
Tools & Tips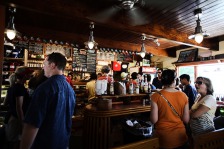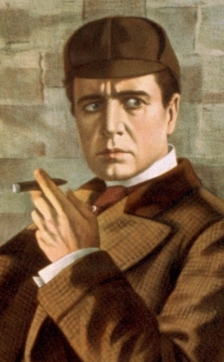 Search engines are integral to how people use the internet. When we want to find something — how to make the perfect cup of coffee, the lyrics to a song we heard, or the best bars in close proximity to our hotel, most of us will perform a quick Google search.
Searches for a type of business or locale such as 'coffee shop' will yield more than ordinary search results: you'll also be shown a map with local coffee houses and a list with their addresses and basic contact information. These are Local Search results, compiled by search engines from data collated from other online business directories, data contained on the businesses' websites and information submitted directly by businesses to the search engine.
The prominent display of Local Search results means that local listings are important to your business. Receiving a good rank in these listings depends on several factors: consistency, relevance, and the quality of your website. Consistency is based on your business's information being identical wherever it's listed — in other online directories, on your website, and in the search engines. Relevance is how search engines calculate the value of your business and decide on its ranking. A high quality website that is well respected and well connected creates a competitive advantage in search ranking. A well-optimized website and customer reviews of your business on Google+ and Yelp are a great start for proving the quality and relevance of your business.
The ranking algorithms used by Google, Apple, Microsoft, and Yahoo are constantly being tweaked to produce better, more relevant results. It can be tough to keep your listings in good shape, but JTech is happy to help — just drop us a line and we can make sure you're getting the most out of Search Local Listings.
JTech Is Hiring
Our team is getting bigger! We're on the lookout for a web developer to join our production team. The job requires a strong foundation with SQL, PHP, JavaScript, CSS and object-oriented programming. In addition to technical expertise, we need someone who plays well with others — a good communicator who's eager to learn more and be a key part of a small team. If that piques your interest, the
job listing is here
.
We're also looking for a Project Manager. We're sad to say goodbye to Laura Kirkland, who many of you have worked with. She's taking off to spend more time with her family, so JTech needs an able replacement. This is a job that requires excellent people skills, organization, and a talent for picking things up on the fly. To learn more,
read the job listing
.
by
Joshua Reynolds
in
Announcements
,
Industry News
We're in the fortunate position of needing additional help and have an opportunity for a web developer to join our production team. We work closely together and require good communication skills in addition to programming proficiency and a desire to learn more. If that sounds like you,
have a look at the job listing here
.
We also have a desk to fill. Our project manager is leaving to spend more time with her family, so we're looking for a top-notch replacement to fill her role. If you're friendly, organized and an excellent communicator, or know someone who is,
please take a closer look here
.
by
Joshua Reynolds
in
Tools & Tips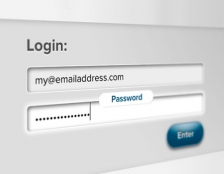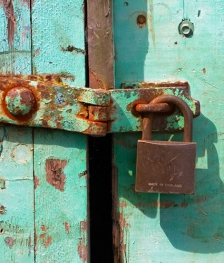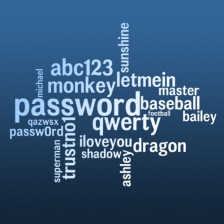 As we carry increasingly powerful computers in our pockets and purses and store more and more of our private data in "the cloud", online security is more important than ever. Many of us still use a single password for everything we do, or use multiple simple passwords and thereby put ourselves at risk of having our information or identity stolen.
One of the easiest ways to protect yourself online is to use well-constructed passwords. To that end, we've put together a set of recommendations to assist you in creating easy-to-remember secure passwords. The more of these suggestions you follow, the better off you will be.
Tip #1:
The longer the better. We recommend a minimum of 8 to 10 characters, since longer passwords are stronger. For an easy-to-remember longer password, consider making a phrase (Good example: JTechbigskyElephantStampede).
Tip #2:
Include a mixture of lowercase, uppercase, numerals, and symbols. (Good example: jtechbigsky44ElephantStampede!!)
Tip #3:
If you're combining words, choose a non-obvious combination that is difficult to guess — avoid song or book titles or amalgamations of two words (Bad example: YellowSubmarine).
Tip #4:
Simple substitutions of symbols for letters are no longer a good safeguard against "dictionary" attacks that use known word combinations (Bad example: p@ssw0rd).
Tip #5:
Unique passwords are better than re-using your password across multiple accounts. With a unique password, a single site's security being compromised won't put your other accounts at risk. However, with so many different passwords it can become easy to lose track of some. To help with this, we recommend using a password manager. Password managers allow you to safely store all of your passwords in an encrypted file and automatically login to websites and other services that require them. Some popular password managers are:
1Password
,
LastPass
,
KeePass
and
DataVault
.
If you follow all of these tips, your online data and your identity will be much more secure.
Featured Project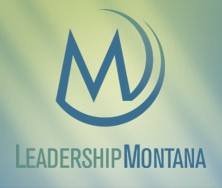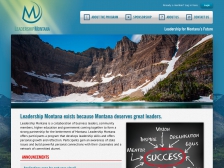 Leadership Montana
We've just put the finishing touches on Leadership Montana's website, which we're delighted to share with the world. Leadership Montana is an organization based in Billings that brings together leaders (and future leaders) from education, business, and government to cultivate a bright future for Montana.
Their new website is a visually stunning home that does justice to the broad scope of the organization. Registration and payment, sponsorship, and an array of networking features for Leadership Montana members are all built into the site. We love working with the team at Leadership Montana and couldn't be more pleased with the new website.
Take a look!
www.leadershipmontana.org
by
Joshua Reynolds
in
Announcements
,
Design
,
Development
It's our great pleasure to announce the new website of statewide non-profit Leadership Montana. At Leadership Montana, community members collaborate with business leaders, government and higher education to envision and build a better future for Montana. Leadership offers a program to cultivate personal growth and leadership skills that in turn develops a network of skilled, well-connected leaders.
JTech Communications started from scratch with Leadership Montana's new website — folding in big skies, beautiful photography, and a complement of useful features. Members can register and pay for leadership classes, pay dues, learn about upcoming events, and stay in touch with other Leadership alumni. The Leadership Montana website also highlights Leadership Montana's sponsors and provides an avenue for interested organizations to become sponsors.
We've loved working with Leadership Montana and are very proud of their new website. Pay it a visit!
www.leadershipmontana.org
by
Joshua Reynolds
in
Announcements
,
Design
,
Development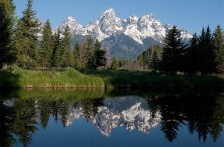 We've extended our regional services from our home base in Bozeman to nearby Jackson Hole, Wyoming. JTech Communications is proud to provide website design and development to businesses in beautiful Jackson Hole, where the Grand Tetons meet Yellowstone.
Last week, JTech launched a search advertising campaign to promote our web development services in the Jackson Hole region. We're looking forward to developing custom websites and cultivating the online presence of businesses throughout the Jackson Hole region.
by
Joshua Reynolds
in
Announcements
,
Optimization
,
SEM
,
SEO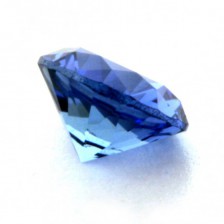 JTech Communications just launched phase two of our awareness campaign for Yogo Sapphires on behalf of Bozeman-based jeweler The Gem Gallery. The second phase of our advertising campaign for The Gem Gallery introduces the Yogo Sapphire to the national vocabulary of fine jewelry. This is a targeted internet marketing campaign, employing search phrases to reach customers across the nation — not only those who are already familiar with Yogo Sapphires, but also those who are interested in sapphires and gemstones but unfamiliar with the natural beauty of Montana's Yogo Sapphires.
Want to launch an Internet marketing campaign of your own? We can help.
by
Joshua Reynolds
in
Announcements
JTech Communications owner Joshua Reynolds was interviewed for a business feature by the Bozeman Daily Chronicle published in the Life is Downtown section February 21, 2012. The article highlights JTech's 16 years of Montana website design in downtown Bozeman, Montana.
Joshua cited the exciting gamut of businesses run by clients in and around the city as one of his favorite parts of doing business in Bozeman. Montana's Gallatin Valley is a hotbed of inventive entrepreneurial spirit, which makes working with local businesses a real pleasure.
by
Joshua Reynolds
in
Industry News
,
Optimization
,
Tools & Tips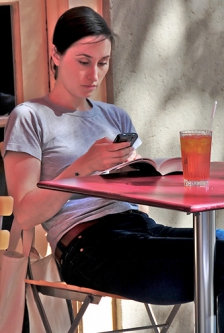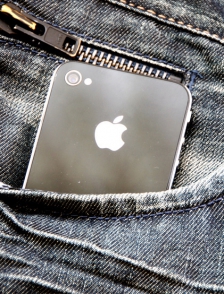 In past issues of the JTech Dispatch, we touted our Mobile Refit Kit. Since then, mobile web use has continued to grow in leaps and bounds — the rise of tablets and smartphones continues unabated. This month we're going to explore in greater detail how your website might be adapted for users who are on the go.
First, it's important to understand that all sites that JTech builds are mobile friendly: they will load and function without modification. That said, a site that has been optimized for mobile will provide your clients with a much improved interface for small touchscreens.
So is a mobile website right for you? The first consideration is your market — will a large percentage of your customers be browsing your website on their phones? If your business largely relies on tourism, or your customers use their phones to shop, you should consider presenting some or all of your site specifically for mobile.
You might need a mobile website:
If your business has drop-in customers (such as a restaurant, inn or gallery), at minimum you will want a mobile-optimized site that cleanly summarizes the important details — hours of operation, phone number, address, and other critical information such as a menu or map to your location. Examine how many of your customers or prospects might be finding you on mobile — your response can range from a minimal site with the critical details to a complete mobile version of your site.
If your customers purchase things directly through your website and use mobile devices to do their shopping, you should give serious consideration to investing in a complete mobile version of your website. For those shopping via their phone, a site designed to be viewed and used on a phone will be dramatically more successful than your "regular website" at turning viewers into customers.
Give us a call. We'd love to help you determine the best route for your specific needs.
Featured Client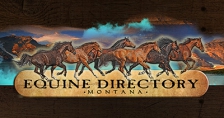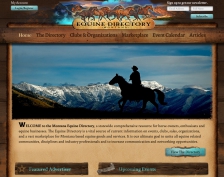 Montana Equine Directory
We're excited to announce that we just finished wrangling a new website for the Montana Equine Directory. The Equine Directory collates Montana's horse businesses — equine events, arenas, breeders, feed, tack and much more. The new Montana Equine Directory features content that loads dynamically as you scroll through the listings with relevant advertising that is provided using a custom-built "dashboard" that lets customers manage their listings and subscription directly through the website.
Come down to the new site — show up for the immersive western theme, stay for the up-to-date articles, events, marketplace, and equine business listings.
www.montanaequinedirectory.com
by
Joshua Reynolds
in
Announcements
,
Design
,
Development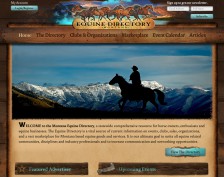 JTech is proud to announce the launch of the Montana Equine Directory's full-featured new website. The Montana Equine Directory is a vast resource for horse owners in Montana, with listings of services, upcoming events, items for sale, horse news and much more.
The new website is a drastic overhaul, with an immersive western design and a powerful dashboard for Directory users to control their listing and to manage purchases with the Directory and with other users. JTech deployed an AJAX-based system to load listings, events, and articles as you scroll through the site. We also built in an internal advertising system delivers targeted advertising from Directory users to one-another and to website guests.
The Montana Equine Directory is a great watering hole for any horse lover.
by
Joshua Reynolds
in
Announcements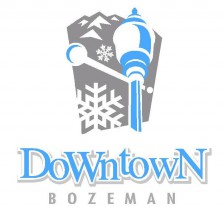 In July of 1997, at 25 years of age, I formed a business in downtown Bozeman, Montana with a friend whose name also began with a J. Our business would help other businesses understand what they could and should do on the internet, and then help them do just that. We called the company JTech Communications, and 16 years later we're in the same building doing the same thing... but what can and should be done online has changed oh, so much. And for the better.
Today we're announcing that JTech has finally joined the Downtown Bozeman Association and we're thrilled to be a member. We love downtown Bozeman, and wouldn't want to be anywhere else. To celebrate and give back to the downtown that we're so proud to be part of, we're giving other DBA members 20% off all new website design and development projects.
Thanks to all of our customers and to downtown for 16 great years of doing what we love.
Joshua Reynolds, Owner
JTech Communications