Web Design and SEO Blog
by
Mira Brody
in
Announcements
,
Tools & Tips
If you are in an industry that thrives during the holidays, you might be planning ahead for your busy season now — these plans should consider your website as well. Here are a few things we recommend checking your site for before the high-volume traffic starts pouring in:
Test your links
— Are there any broken links on your site? It's a good idea to test your site and its links from time-to-time to look for broken links or unwanted 404 pages before your customers find them.
Check your contact form
— Your site's contact form is a great way to convert visitors into clients. Make sure it is working correctly and submissions are arriving at the right email address. You don't want to miss inquiries because of a minor tech issue.
Send correspondence
— Sending out a card, advertisement or coupon this time of year is a great way to get people to your website! A combination of the right design, marketing and copy can effectively create a mailer that is sure to attract new and old customers to your store!
Update your site content
— Updated content yields better search results and keeps visitors engaged. Post a blog or update your keywords or site imagery for a quick facelift.
Utilize social media
— Use your business's social media to get people excited for the upcoming season. Announce a sale or other incentive and drive the traffic to your website.
If you are expecting a busy holiday season, now is the time to start preparing. Utilizing your site can be a cost-effective way to boost your traffic, sell more product and market your services. If you need help deploying any of the ideas listed above, we'd be happy to
be of service
!
by
Mira Brody
in
Announcements
We've installed a fancy new phone system! We are super excited for the new features it offers and the benefits it will present both our team and our clients.
The new phone system is over a SIP (session initiated protocol) network and offers HD sound quality, improving the input and output of our phone calls. Other features include:
Conference calls —We can better conference clients in with multiple team members when necessary and our slick conference room phone should sound much less like we're in a tunnel.

Voicemail — Although we prefer to speak with you the moment you need us, once in a while one of us will be unavailable. In addition to another team member taking your name in number, you now have the option of leaving a voicemail for the person you are trying to reach, if that is your preference.

Hold music — Everyone loves that cheesy elevator music when you are placed on hold. Although we avoid it whenever possible, you'll now have the pleasure of listening to some phone jams while we are working to transfer your call. The sound is so clear, it'll feel like you're in a real-life elevator.

Next time you need to get ahold of us and it sounds like we're in the room next to you — you'll have our new phone system to thank! If you need anything, we're available at 406-586-7100 or toll free at 888-586-3000.
by
Mira Brody
in
Design
,
Development
,
Tools & Tips
,
UX
PDFs are a useful document format for all businesses — they bring the promise of perfect reproduction regardless of the operating system, device or when printed on paper, providing a universally readable file for the distribution of information. Whether it be an application, report, informational brochure or other document, having your website or web app generate PDFs means they are created instantly when the client downloads them, ensuring all data is current. JTech's advanced websites automate everyday business tasks for our clients, and one great opportunity is server-side PDF generation to replace manual creation of these documents. Here are a few examples of the projects we've worked on that involve PDF generation.
Laundry Loops: Printable price quote
Laundry Loops
provides a clever laundry management solution for industrial laundry facilities. If a customer on their site is not ready to place an order, their website can generate a PDF of an order quote directly from the checkout stage of their shopping cart. This is helpful since many of Laundry Loops' customers might need to bring the quote for their desired products to their accounting department prior to purchase.
Silver Screen Insider: Downloadable Scoreboard
Silver Screen Insider
is an online source for movie theater owners and movie lovers, providing a database of movie information, marketing materials, and much more. One of the many resources they provide on their site is a downloadable Scoreboard of new release statistics, including box office forecasts and weekly overview of gross results. The Scoreboard is consistently updated throughout the day with the most accurate and recent data used by those in the movie theater industry. To manually update such a document would mean hours of employee effort, and the document would still be out of date, whereas server-side generation allows the document to be created in PDF form instantly, each time a customer downloads it.
My JTech: Work order generation
Our own employees use server-side PDF generation when processing work orders for our clients. Our production manager enters the necessary information for the work order into our system, and the "Work Order PDF" function produces the clean, formatted document we send to the client and use for our own reference. If there is a mistake on the work order or last minute changes, it is easy to go back into My JTech, edit the data and generate a new PDF straightaway.
Conclusion
Server-side PDF generation can simplify everyday business tasks, producing a professional document that can be used by your team or customers. If you are interested in adding this functionality to your website or need help automating any other daily tasks that may save you time and money,
contact us
— we would love to help make your workday more efficient.
by
Mira Brody
in
Development
,
Tools & Tips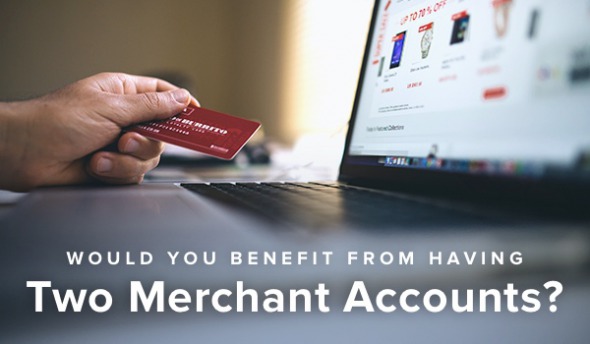 Those of you who accept electronic payments through your website probably have a merchant account that gives you access to a provisional line of credit so that you can quickly and securely process your customers' credit and debit cards and get paid for your goods and services. Businesses that sell a large inventory of product can benefit from having not one, but two or more merchant accounts in order to get the best rate, security and manage their incoming transactions.
Why open two merchant accounts?
There are many rules and regulations when it comes to processing payments and while there are cases where you will need multiple merchant accounts in order to be underwritten, there are several business reasons to separate your accounts as well. Here are a few other situations when this may be desired:
Accounts for specific services — Some businesses prefer to separate segments of their business into separate accounts, whether to keep income separate or to keep track of specific products. At JTech, for example, we have a separate merchant account specifically for our clients' domain renewal transactions.




Avoiding chargebacks — The description listed on a merchant account is typically the same as what will show on a customer's bank or cardholder statement. If a customer doesn't recognize the name that appears with the transaction, they may initiate a chargeback (costing you money and time). Some merchants can open another account to help avoid this, making sure to name it something familiar that the cardholder will recognize, which can reduce the risk of disputed charges, keeping their customers at ease when they see their statement.




Different business models – Businesses accepting payment from more than one location, such as in-store (where the card is usually present) and online (where the physical card is not present.) Depending on the type of business and the products being sold, two merchant accounts might be required by your processor and/or acquiring bank.



Merchant agreements are a long and complex subject, and it is important for you to understand the risks associated with your products and talk openly with your payment processing partner to ensure you have the right accounts set up. We invite you to read our in-depth article about
credit card processing
, and would be happy to put you in touch with our merchant services provider and business partner, Matt Risley at
REM Solutions
. All website projects with JTech include an analysis of your merchant account to find out the very best setup for your needs. Feel free to give
us
or
Matt
a call if you have any questions.
by
Mira Brody
in
Google
,
Industry News
,
Optimization
,
Social Media
,
Tools & Tips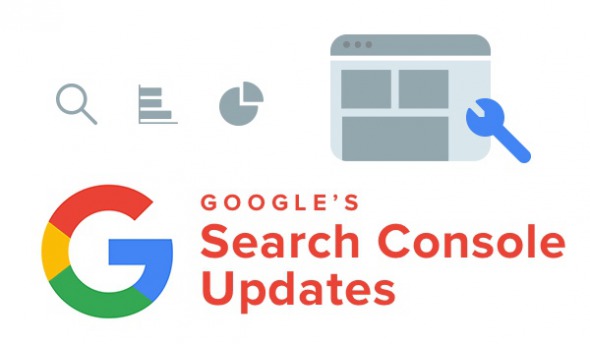 Google Search Console (formally known as Google Webmaster Tools) is where you measure your website's performance, identify any issues, edit the content you want indexed, monitor links and see how visitors are arriving at your site. Its is a valuable tool for website owners and digital marketers who help monitor this data for businesses. We'd like to keep you updated on a few improvements Google has made to the Insights, Workflow and Feedback sections of Search Console and how they will help you.
Insights
Insights is a tool that monitors issues that occur while Google is crawling your site. This update has the intelligence to determine the root cause of any issues that were discovered and presents suggestions of how to identify and fix them.
Workflow
It is now possible to share SEO problems with your team members, improving communication within a multi-person marketing team. You can pick up a task to fix an issue and assign it to a team member. For example, if the crawling issue has to do with the website's code, you can quickly identify the solution, and send the task over to a developer to fix.
Feedback Loops
After fixes are applied to a site, it takes about 48 hours for Google to re-crawl your site and determine if the solution was successful or not. With the improvement of feedback loops, there is still a wait time, but you get a preview of the change in action so that you can tell right away whether the change worked or not without having to wait until the re-crawl is complete.
Future Updates
In the near future, Google hopes to further eliminate lag time after crawling your site, making data available in real-time. Currently in BETA is a new feature called the Index Coverage report, where you will be able to view data about indexed pages, your sitemap submission progress and if any issues occur. If your website was developed with AMP (accelerated mobile pages), Fixing Flow is another feature in BETA that will help you identify abnormalities in the HTML Google uses to quickly load pages on mobile devices.
Conclusion
Google is consistently working to improve Search Console, offering more and more tools to monitor your online business so that you can improve your visibility in search results as well as fix issues as soon as they occur. If you need any help monitoring your website analytics,
contact us
— we have a skilled digital marketing team ready to help you apply SEO tools that will allow your online business to thrive.
by
Mira Brody
in
Content
,
Design
,
Development
,
Imagery
,
Optimization
,
Tools & Tips
,
UX
Properly optimizing imagery improves our websites' page load time and the quality of the images delivered to screens of all sizes. This makes for better, faster sites that use less bandwidth to serve and can even help in Search Engine Optimization.
Web-quality imagery is always a balancing act between using the smallest possible file size while providing good image quality. Embedding a photo straight off your DSLR may look nice, but it will slow your website's load to a crawl, while an over-compressed image may improve the speed of your site yet discredit the design and overall aesthetic. For the two types of image assets we predominantly deal with — photos and icons/illustrations — we perform a mixture of image quality checks and compression techniques that work well in most case scenarios.
File types and when to use them.
There are three image file types we use when building websites: .jpg .png and .svg.
JPGs are best used for photos such as landscapes, scenery or people. For imagery in content, such as a blog article image, we aim for 20-70kb. Larger background photos can get up to 500kb, but 200kb is a good average. JPGs are lossy (they recompress and degrade the image quality each time you export), and they don't manage gradients very well. If you have a gradient in an image, sometimes you can separate the image into two cuts so that you can render the gradient in a separate background using CSS gradients instead.
PNGs are best for assets such as logos and icons because they support transparency and because logo and icons often use a more limited color palette — since PNGs achieve compression through a reduction in the number of colors. A PNG can be lossy, but we typically use lossless, meaning every pixel is saved exactly without degrading the color palette, resulting in a higher-quality image.
SVGs have the best quality of all and are used for vector art due to their scalability. We often use them with logos, however, SVGs do create more work for the browser to render and can create sluggishness as the page loads, so the quality of your image should always be balanced against its complexity.
As an example of when we use PNGs and SVGs, compare the logos for
Silver Screen Insider
and
Bozeman Websites
. For the former, we used an SVG. For Bozeman Websites, because of the complexity introduced with CSS animation when a user scrolls down, we chose to use PNGs instead so as not to compromise browser performance. Sometimes the best solution is a combination of both: for the logo on JTech's website, the "JT" component is a PNG, but the "Celebrating 20 Years" is an SVG in order for it to retain its quality in all viewport sizes.
Optimization techniques.
In order to get the best possible results, it is important to optimize your images. To do so, we utilize three programs: ImageOptim (for JPGs and PNGs), ImageAlpha (for PNGs) and Scour (for SVGs).
Optimizing JPGs
ImageOptim reduces the file size of JPGs and PNGs. For large images, such as the ones we use for background panels, we cap dimensions at 1600x1200px. For content photos such as an image inserted in a blog article, we cap dimensions between 200-800px wide. After resizing to its final resolution, the image is output in Photoshop using the best quality available. Each time we compress the image it loses some fidelity, so we prefer to rely solely ImageOptim for compression rather than having Photoshop do a pass. Photoshop is noticeably less efficient: its "save for web" at quality 65 produces an image of equal file size but poorer fidelity than ImageOptim's quality 85.
Retina JPGs
When targeting retina or other high-density displays, we've found it works best to save a single JPG at twice the resolution, but use higher compression, around 50-60 in ImageOptim, which can produce a high-quality image that looks good on both retina and standard, lower-density displays. This technique allows us to use a single asset for retina and standard displays rather than cutting and loading multiple versions and without quadrupling the size of our images.
Optimizing PNGs
For PNGs, we output from Photoshop using PNG 24 in their "save for web" option, then run it through ImageOptim. If it detects that the image is using fewer than 256 colors, ImageOptim will losslessly convert the image to a PNG 8, a simpler file format that can produce very light-weight files. With ImageOptim, our final output of an image without too many complexities (minimal color, simple shapes, and resolution less than 200x200px) can range in size from 15kb down to under 1kb.
Optimizing larger PNGs
For more complex images, if we can't produce a file between 15kb and 50kb with ImageOptim, we use ImageAlpha. ImageAlpha is used to process PNGs from a PNG 24 (millions of colors) to a PNG 8 (256 colors maximum), changing the image from lossless to lossy, ultimately aiming for the one with the smallest number of colors. Lossiness in this format primarily means strategic refinement of the color palette, eliminating the least-noticeable colors to produce an image that still looks great while reducing its complexity.
After exporting from ImageAlpha, we run it through ImageOptim so it can be optimized further.
Optimizing SVGs
When it comes to SVGs, we reduce as much complexity as possible before we export the image from Illustrator. An often tedious process due to their size, we first try to reduce the number of layers to a minimum while still accurately displaying the artwork. It is then saved as an SVG in Illustrator and optimized with a program called Scour. We use this
automator script
to make it a bit easier to use in macOS, allowing you to right-click an SVG file in the Finder and optimize the SVG through the Services menu. We often use font files for vector graphics that are single-color with a program called Glyphs, a topic covered more thoroughly
here
.
Conclusion
Properly optimizing imagery is just another way we can improve the performance of our websites, prevent browser bloat, reduce server and bandwidth resource usage, hasten page load time, keep the development infrastructure clean and provide a much more desirable experience for the end-user. We hope this exploration of our experience with JPG, PNG and SVG file types, image compression and quality tools are a resource for you as we continually refine our own process to produce websites of high caliber.

by
Mira Brody
in
Google
,
Industry News
,
Optimization
,
Social Media
,
Tools & Tips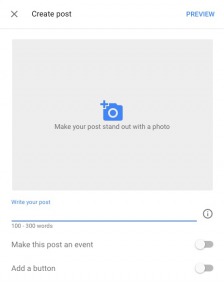 Google Posts is a new feature from Google that can provide you with increased visibility in search results by allowing you to make specified content visible in both Google search and map results.
Some ideas for how to use Google Posts:
Announce promotions or a new product.




Post about upcoming events.




Share an article.




Make reservations.




Make a call-to-action visible to those searching for your products or services.



Google Posts can easily be integrated into your business's content marketing strategy to drive people to your site directly from Google results and increase your clickthrough rates.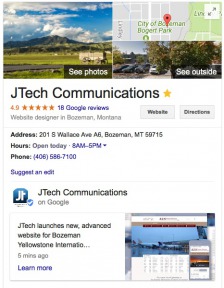 A few tips for creating your first Google Post:
Add an image for increased visibility.




Write a captivating title for your post.




The body text of posts can be up to 1,500 words but we recommend you keep them between 100-300 words.




Add a call to action button from the available options: "learn more," "reserve," "buy," "sign up," or "get offer."



Depending on the nature of the query and content of the post, it will now appear in Google universal and map results when customers search for your products and services. Keep in mind, these are meant to attract attention and convert a user to browse your site so they can learn specific information directly from you.
Google Posts is great and low-cost way to boost brand visibility. If you are interested in using Google Posts to its full potential but are unsure where to start,
give us a call
— we are here to help!
by
Mira Brody
in
Announcements
,
Industry News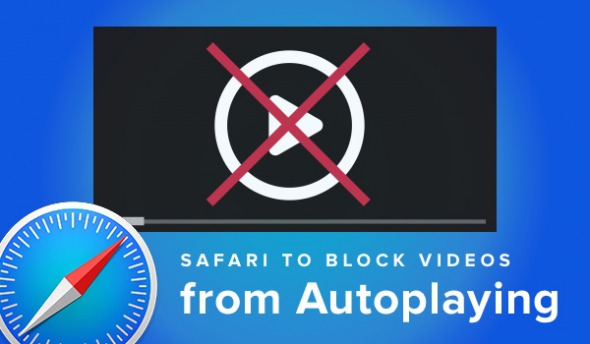 As a part of their newest browser version that includes security enhancements,
Tracking Prevention
and additional features, Safari is now blocking videos that automatically play on websites. Aside from being annoying, videos that autoplay when you visit a website drain bandwidth and data.
This new Safari feature keeps all videos on pause until you choose to play them, allowing the user to have control over their experience. Because video ads are a huge source of revenue, many publishers are up in arms about this change — when videos play automatically, even those not watching are included in audience numbers, providing these publishers with skewed numbers to use to sell more ads on their site. No matter your stance, it is clear Safari is targeting two things in order to benefit users: intrusive advertising methods, and negative mobile experiences.
by
Mira Brody
in
Announcements
Please join us in welcoming our new intern — Nick Jensen! Nick will join our digital marketing team, helping our clients to grow and improve their marketing efforts. Nick is a Senior at Montana State, double majoring in Marketing and Management with a minor in Entrepreneurship and hopes to expand his SEO and digital marketing skillset during his time at JTech.

When he's not working or in class, Nick enjoys exploring Bozeman's many eateries, music shows and community events. He also creates instrumentals for local recording artists and helps his brother operate a music studio here in town.

We are excited to have Nick on our team!