Web Design and SEO Blog
by
Mira Brody
in
Industry News
,
Tools & Tips
"...Attn: We are sending you this notification for your business domain name search engine registration…time to send in your registration and save…failure to complete…may result in cancellation…do not discard..."
Whether or not you've been the unfortunate receiver of a domain registration scam letter, it is important to be aware of their existence in case you do get one someday.

A domain name scam is a sales solicitation disguised as a bill, designed to pressure the receiver into paying an amount to "renew" their domain name, change registrars or otherwise forfeit their existence on the web. They can come via email, paper letter or over the phone and should always be scrutinized carefully!


How to spot a scam.
First, check the bottom of the email. It usually contains a disclaimer saying something along the lines of "THIS IS NOT A BILL. This is a solicitation."




Second, look for a registrar name. If you don't see one, or the name sounds unfamiliar or suspicious, such as "Internet Renewal Service," it is probably a scam.




Third, check the subject line. Language such as "this is your final notice" or "immediate attention needed" when it is only the first you've received should not be taken too seriously.



What to do if you receive a scam notice.
It is easiest just to delete, trash or ignore it. If you are unsure if it is legitimate or not, give JTech a call or forward the message to us for verification at domains@jtechcommunications.com. If we are your domain registrar, you don't have to worry about answering these solicitations or about your domain ever expiring without you knowing. We auto-renew all domains with our clients and always work directly with you to securely manage your valuable names.
Domain scams are, unfortunately, very common. Falling for them however, is extremely avoidable. Keep your eye out and never pay for anything you feel unsure about.
by
Mira Brody
in
Optimization
,
Social Media
,
Tools & Tips
Apple Maps is used
three times more
than other competing navigation applications for iPhone users. Many revert to the application because it comes with their iPhone, others prefer its turn-by-turn direction service, but either way, 5 billion Apple map-related requests are made per week.
So, how do you make sure you business is one of those that show up as a result? Here are a couple things you can do to make sure you hold the best possible position in business listings on Apple's most widely-used navigation system.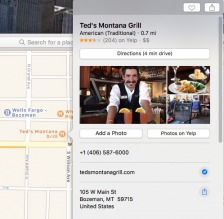 Apple Maps Connect
— First, create a business account with
Apple Maps Connect
. If you find that your business already exists, you have the option of claiming it. To ensure the best odds of appearing in their registry, you must confirm your hours and location as well as verify your phone number.
Yelp
— Second, maintain your business's Yelp listing information. If you don't have an account, create one an claim your listing! When a visitor clicks on your business in Apple Maps, the information that appears is pulled directly from Yelp. A few things to keep updated are: store hours, price point, images, address and customer reviews. Apple displays the first three Yelp reviews, so makes sure your service encourages
positive reviews
.
In both your Apple Maps Connect and Yelp accounts, you should be carefully optimizing your listing with words relating to your business. For example, instead of simply "Applebees," try "Applebee's Bar and Grill" as well as listing some menu items in your description field.

If you need help setting up either account, or need to devise a plan to attract more reviews on Yelp, give us a call! We'd be happy to help integrate Apple Maps into your digital marketing strategy.

by
Mira Brody
in
Announcements
,
Design
,
Development
,
Tools & Tips
Enhancements to the NRTRC Website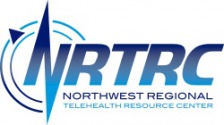 The greater your online presence the greater the importance of performing regular audits, keeping the information you're providing up to date but also enhancing how you do business online. We recently completed the results of such an audit for the Northwest Regional Telehealth Resource Center, who has been providing technical assistance to telehealth resources in underserved and rural areas of the country since 2005. NRTRC keeps their dynamic site up to date as a day to day part of their business, but in this audit they found a variety of improvements and additions that would allow them to save time.

The most significant improvement is the ability for new members to sign up through the site. This new page includes a form, the ability to choose a membership type, upload your company logo and submit the membership request for the NRTRC staff to review. To their site we also added a Twitter feed, social media icons throughout, PDF generation for conference schedules and a Telehealth News page.

We hope these updates serve NRTRC well for many years to come! If its been a while since you've thought through how you can enhance your site to save time and make you more money, we'd be happy to help you improve your site or at least get it up to date.

by
Mira Brody
in
Design
,
Development
Wikipedia will tell you that a web app is a
program stored on a remote server and delivered over the Internet through a browser interface
, which is a pretty plain description of a very exciting topic (at least to us!).
The difference between a web app and a website, is really just the technical skill of the developer. Since we're a highly technical company that develops custom projects for our clients, we are able to make amazing, unique solutions that enable our clients to do business online. Rather than just deploying an informational website, we build websites that are also web apps, meaning your visitors can not only
learn
about your business, but also use your website to
do
business. Apple, for example, recently combined their main website with the Apple Store, providing a single, flawless experience, instead of two separated sites, existing now both as a place to inform, as well as a place to perform business transactions.
Here are a few features of web apps to take note of:
Like a website, a web app is presented in a browser, but its advanced nature allows it to look and behave much like a desktop application.




Because it is essentially a very advanced website, a web app needs UI (user interface) design and both front and backend development.




When desirable, a web app can be self-contained to work offline.



Includes advanced device capabilities such as geolocation, camera integration, or, like My Shipping Post, compatibility with parcel scales and scanners for data input.


As long as the web app is online, the latest version is always up-to-date.



We find that most businesses really benefit from a web app because they can be built to complete any workflow process necessary for you to serve customers and make sales. If you want more information about how a custom web application can improve the way you run your business, give us a call! We'd love to build a solution for you.
by
Mira Brody
in
Design
,
Tools & Tips
A torrential downpour in the Pacific North West left our office down a designer today, despite the fact that our offices are in Bozeman, MT. His absence is one of the few challenges we sometimes experience with a remote employee, particularly one who lives on an Island-bound farm. It isn't all bad. In fact, our office has found a variety of ways to make it a productive, positive experience and eliminate collaboration challenges. Here are a few ways we work with our designer digitally, so that even though physically he is a thousand miles due-west, it is often as though he is sitting at a desk in the room with us.
Open Skype connection
— Because we are a small team, it is possible for us to keep a computer in the office with an open Skype connection with our designer in Washington. Website projects can be easily discussed by rolling our chairs around his screen. That way, we can talk through artwork as it is being created in front of us. It is also easy to pull his Skype connection over to our own computers for quick input.
Chat
— Another great office communication device is a chat application, such as iMessage or Adium. Through chat, we can communicate small details quickly without interruption, no matter if the person is across the room, or in our case, across the country. If he is away from the computer, our remote employee also posts a message that includes the time of his return so we know when to expect him back at his desk.
Morning meetings
— Our office holds a daily morning meeting, called Stand Up, a part of the Scrum process (learn more about
productivity in web development with Scrum
). This 15 minute meeting is especially helpful with a remote worker as we can check progress in congruence with the rest of the team.
Task management
— Another attribute of Scrum is our use of Jira, a task management program which allows us to organize and view our progress as we complete websites. Having the team collaboration documented digitally helps us to keep track of individual employees' work, even though working remotely.
In the end, it's all about clear and immediate communication amongst team members, including those working remotely. Having a designer in a different state has not been a huge burden on our office because we've found ways to make it work.
Do you have an employee working remotely? If so, how has your business benefitted or adapted to the challenges that come with it?
by
Mira Brody
in
Announcements
,
Design
,
Development
We are excited to announce that we are once again working with the Bozeman Yellowstone International Airport to rebuild their website. A longtime client, we built their
current website
which has been serving travelers since 2007, but needs an update in both style and functionality.
The busiest airport in the state of Montana, Bozeman Airport's website serves a variety of users: Gallatin Valley residents, tourists traveling to Yellowstone National Park, Big Sky and Bridger Bowl, students of Montana State University as well as airport employees and pilots in need of general aviation services. By designing a responsive website that organizes concession information, arrivals and departure information, weather reports, maps and a space specifically for general aviation, we can serve all of these groups well. Another important aspect of website building is making sure it reflects the
character of the business
. In the airport's case, we feature imagery of commercial airplanes and the surrounding mountains.
We are looking forward to finishing their exciting new site.
by
Mira Brody
in
Announcements
,
Design
We are very excited to announce the addition of a new Graphic Designer to our team — Brooke Benson!

Brooke is a Montana State University graduate who comes to us with a background in print/advertising design from the Bozeman Daily Chronicle. Originally from Cando, North Dakota, she is happy to call Bozeman her home and eager to work with the JTech team to grow her skills. Brooke believes that, "while graphic design is an art, it's also very analytical and it serves a function. It's about solving your clients' problems in a meaningful, visual way."

When she's not designing websites, Brooke is out enjoying Bozeman's beautiful landscape with her husband and their Corgi, Batman.
by
Mira Brody
in
Google
,
Infographic
,
Social Media
,
Tools & Tips
by
Mira Brody
in
Announcements
,
Design
,
Development
Liberty Portal is a brand-new website providing resources for libertarians, anarcho-capitalists and other free-market minded people. It will host a variety of articles, podcasts, videos and literature that explore the history, philosophy and free market economics of personal liberty. Our team of designers are going to build single-page
scrolling website
that will serve the needs of Liberty Portal's visitors.
We are excited to work on such a unique project and produce a one-of-a-kind source for those interested in starting or continuing their education in libertarian values.