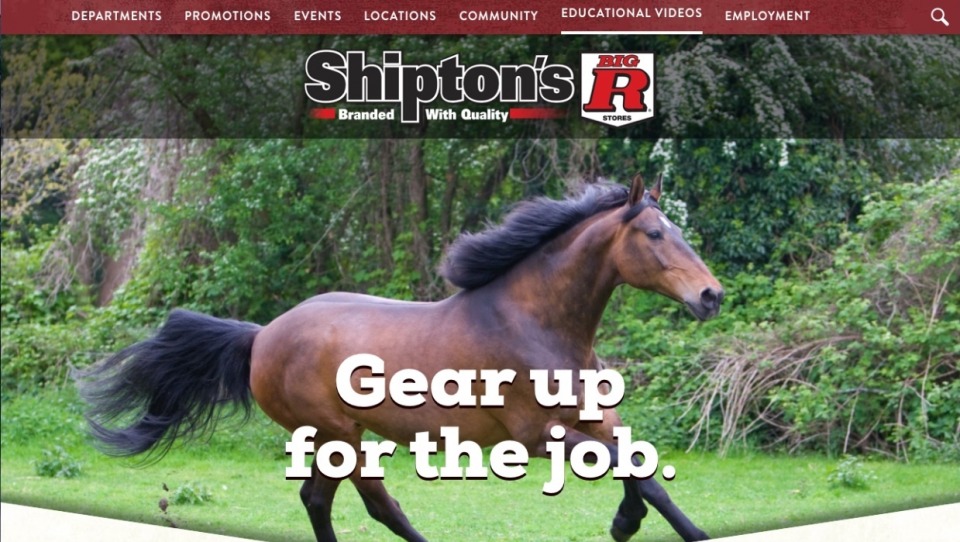 Shipton's Big R
THEIR STORY
A fresh face for non-partisan political thought.
Shipton's Big R is a full-service ranch supply store in Billings, MT and Sheridan, WY. They offer a vast selection of products and services that are offered on their site through easy navigation of their many departments. With our advanced web design, we were able to offer a page displaying the array of promotions Shipton's Big R offers, an interactive events calendar, contest registration, an online employment application and much more.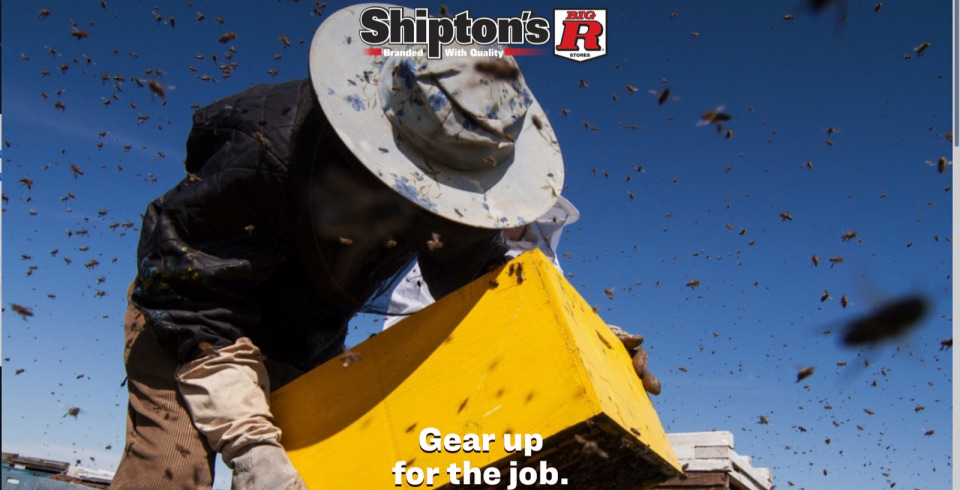 WHAT WE DID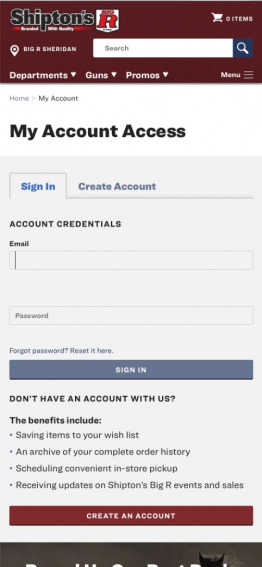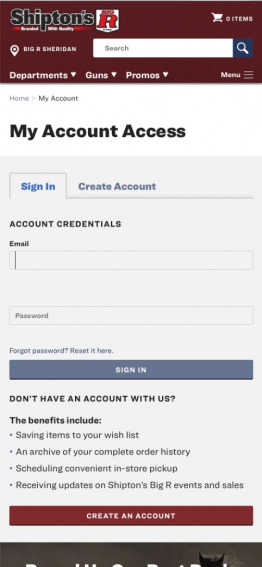 WHAT WE DID
We've been working with Shipton's Big R since their site overhaul in 2015. As a ranch supply store to both local patrons and long-distance ranchers in the Montana and Wyoming region, they needed a way for customers to be able to not only make purchases online, but also to schedule an in-store pick-up at their convenience.
What began as a presence site that displayed their different locations and products and services they offered, grew into a robust online store with an employee portal, fully-integrate into their shipping service with UPS. Customers can order online with the option of having their products shipped, or schedule a pick-up day, then login and check the status of their order. Employees of Shipton's Big R will then collect their order using tablets, checking off each item from the employee portal until all the items are gathered and ready for pick-up or shipment.
The site integrates with Eagle Epicor's point of sale system to keep their inventory updated.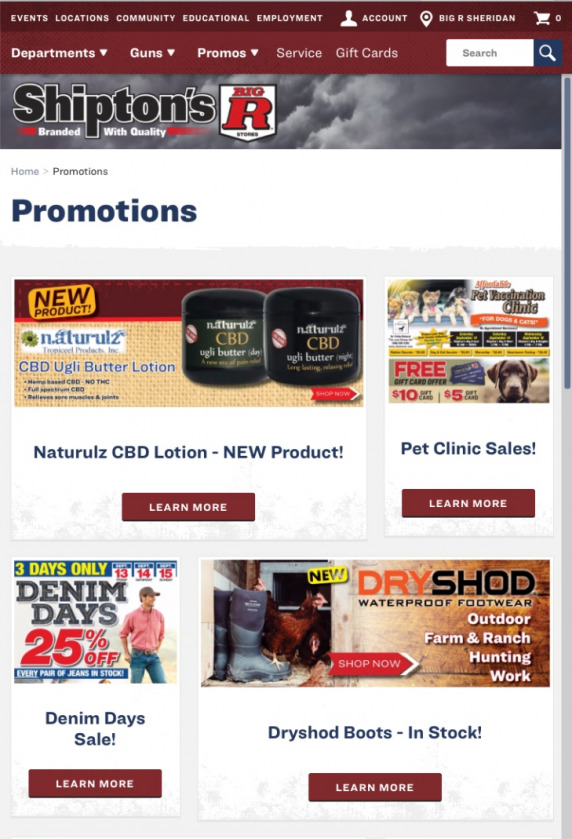 SUCCESS
Without the help of a custom website, Shipton's Big R would have never been able to grow their business to its current scale. The ecommerce site allows customers from anywhere the country to place orders and the portal system allows their employees to efficiently fulfill customer orders in a timely and efficient manner. Our digital marketing team has been working with Shipton's Big R from the site's launch to monitor progress.