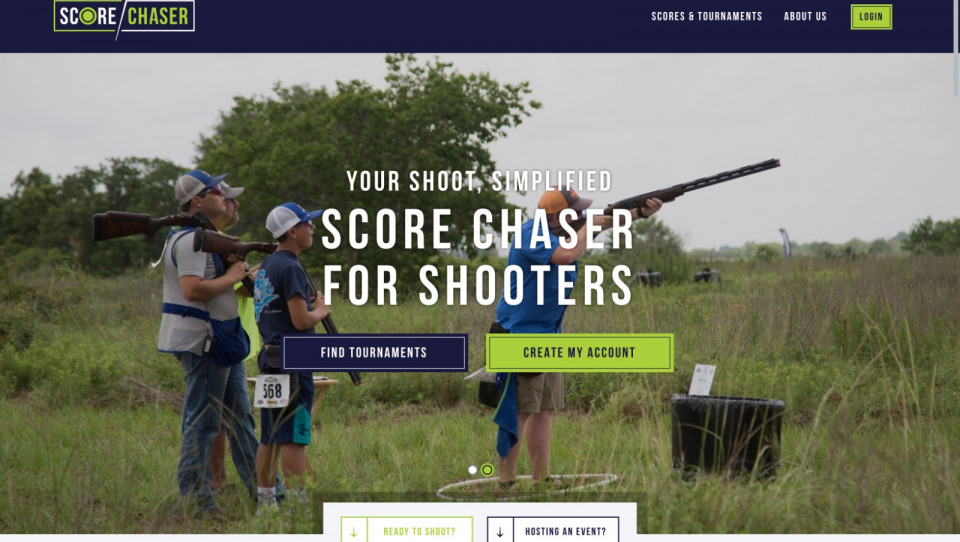 Score Chaser
Project Overview
Our web app development team worked with Casey Chase of Score Chaser to revolutionize competitive shooting.
Casey Chase lives and breathes sporting clays shooting. She manages tournaments throughout the United States, from state championships to Nationals. Over time, Chase gained a clear understanding that shooting clubs needed better tournament software tools.
Score Chaser was founded as a powerful web app that minimizes the time spent bookkeeping for contestants and clubs.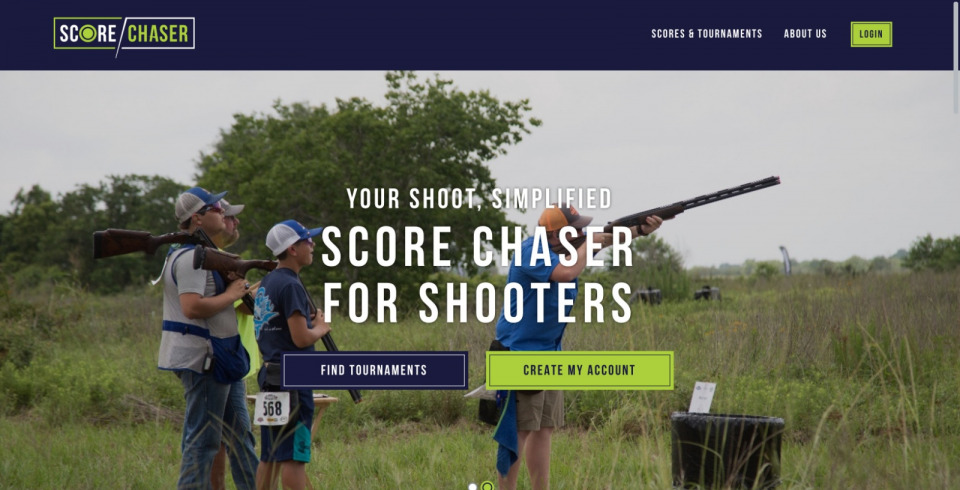 WHAT WE DID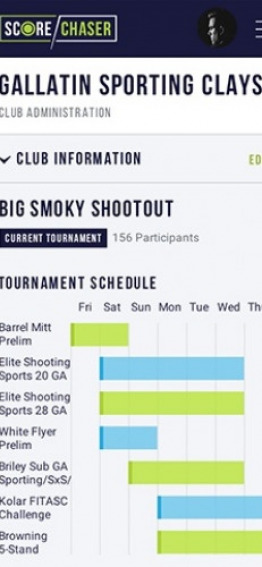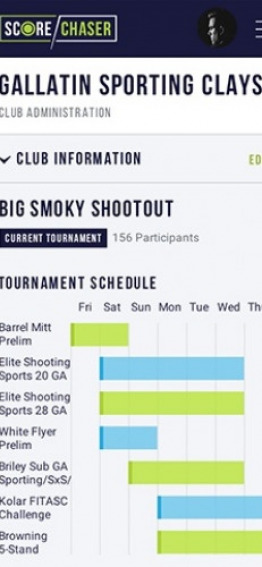 WHAT WE DID
Our web app development team worked closely with Score Chaser
to determine their business goals, functionality and desired features. After planning and strategy concluded, our development team went to work building an amazing new app for shooters and clubs to use. The web app solution we created for Score Chaser is currently the most advanced solution on the market.
Score Chaser is a state-of-the-art system that automates competitive clay shooting in several key ways:
Shooting clubs can use Score Chaser to setup, schedule and take registration for events
Score Chaser automatically calculates scores and generates score reports
Score Chaser includes several automated billing features
Score Chaser is also fully mobile responsive and their app works offline—re-synching with servers as soon as the app re-enters WiFi service. This allows
contestants
to remove manual scorekeeping from their workflow.
Finally, we created a search engine-optimized landing page to help convert new Score Chaser users.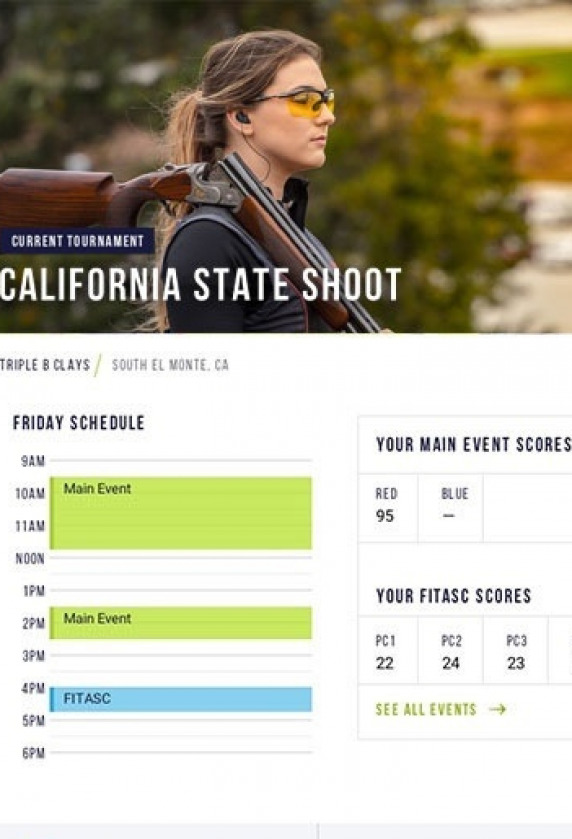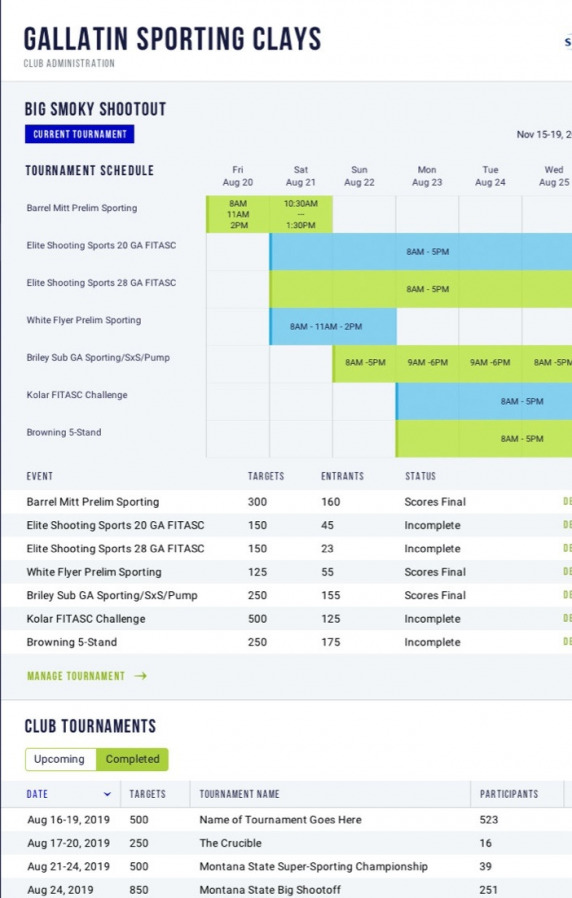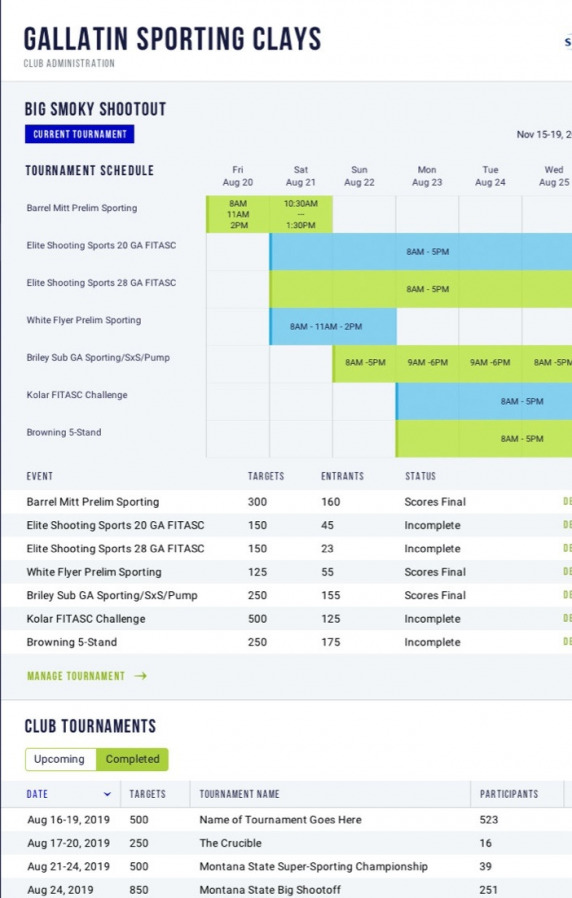 SUCCESS
We're proud to say that Score Chaser helps users spend less time bookkeeping and admin work and more time shooting. Since its launch, Score Chaser's web app tool has proceeded to dominate the competitive shooting landscape.
We're excited to work with Chase in the future, helping her grow her business and improve her web app.
Score Chaser has absolutely changed the way that tournament organizers interact with competitive shooters. We now have a tool that allows us to effectively communicate with tournament entrants, allows those entrants to seek out events based on criteria that they've never been able to filter before, and opens the door for future concepts so that the system can grow with the sport. We have always been limited by the tools that we use to put on these shoots and Score Chaser changes that.