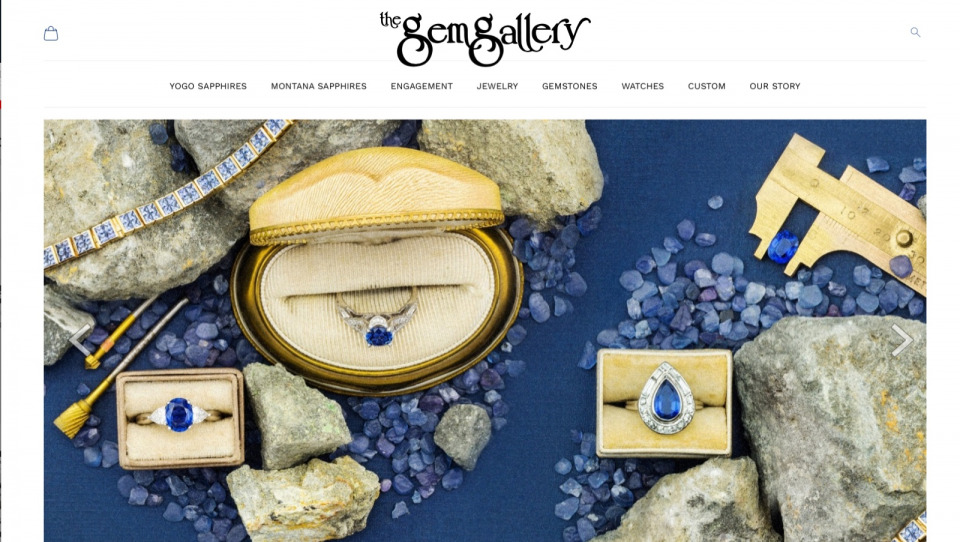 Gem Gallery
Their Story
The Gem Gallery hired our Bozeman website design team to refresh their old site. Their old website had become dated, and they needed to upgrade their eCommerce features.
The Gem Gallery is a Bozeman staple that's served the community with jewelry since 1994. Over the years, they've grown the custom designs and jewelry they offer and purchased Montana's last operating Yogo Sapphire mine.
Now, they needed a tool that made their business easier.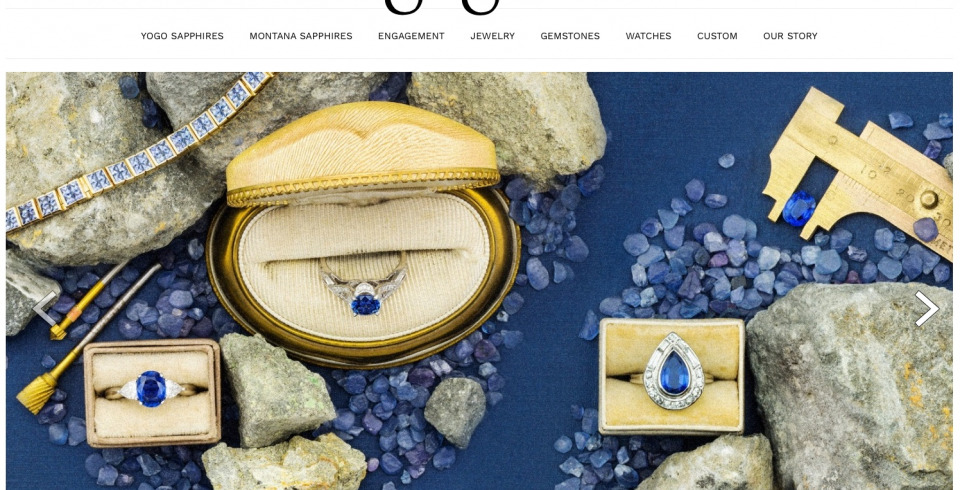 What We Did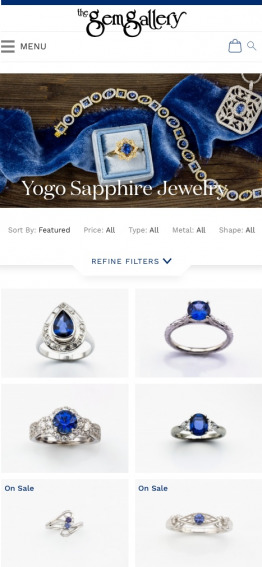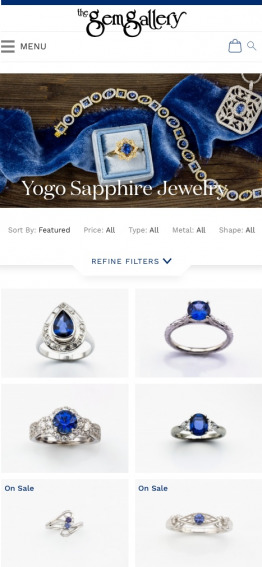 What We Did
Our website design team has worked with The Gem Gallery since 1998. This website refresh marks the third iteration of their website. We work alongside the Gem Gallery as their team's needs evolve. We've built their team everything from a basic website with a contact form to a full-blown eCommerce store.
Now, the Gem Gallery has changed hands from father, Don Baide, to son, Jason Baide. Our team was excited to design a website for them that helped usher in the new generation.
The refreshed Gem Gallery jewelry website design includes several key improvements:
On-product page promotional boxes
A new, secure checkout process
A refreshed color palette
An updated product list display
Now, admirers from all over the country can purchase their very own Montana Yogo Sapphire stones and jewelry with ease.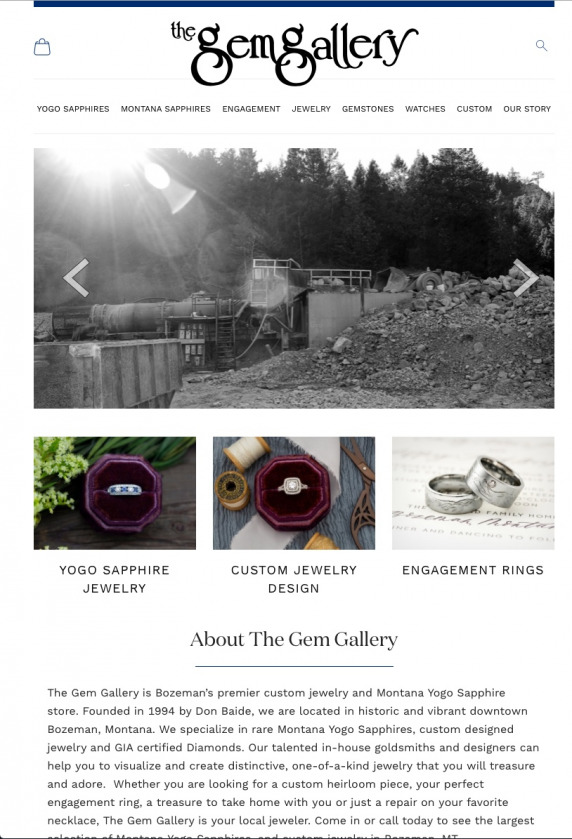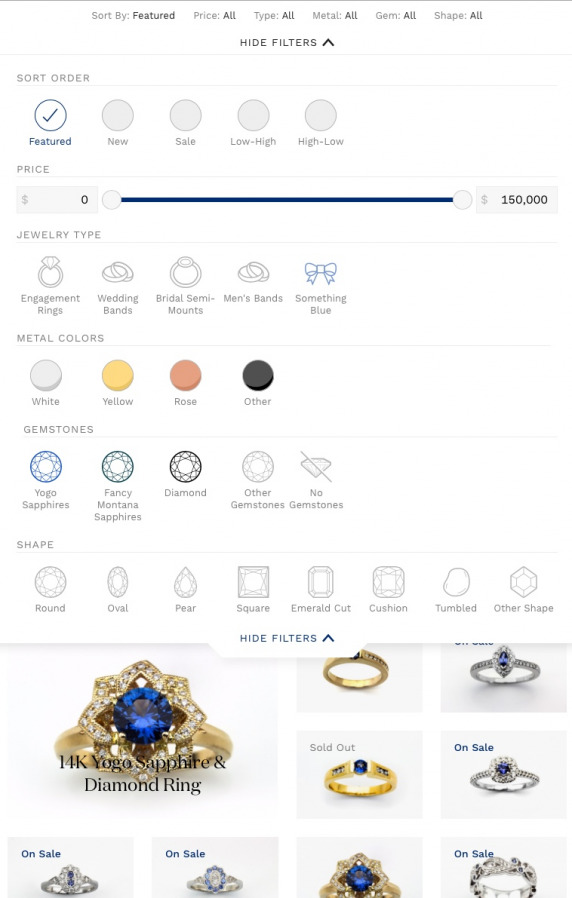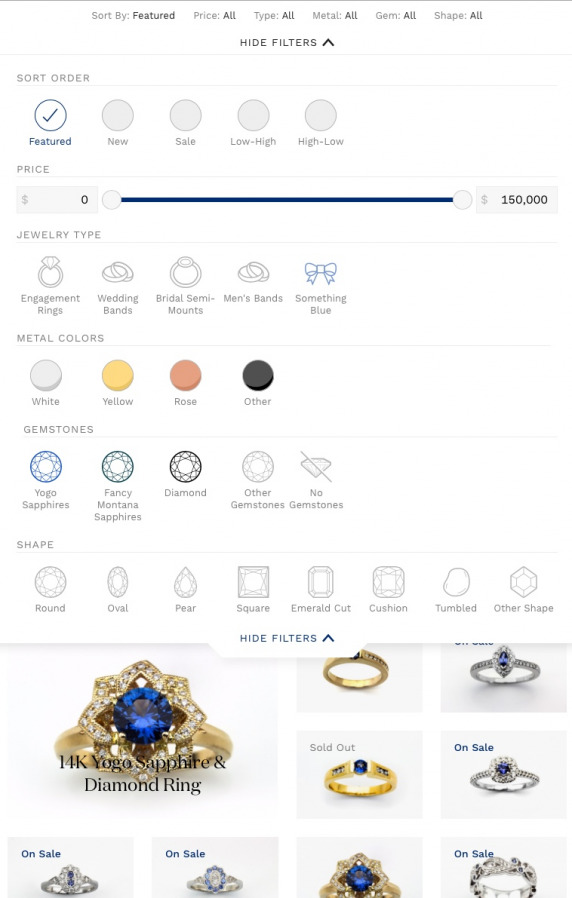 Success
We're honored that The Gem Gallery continues to return to our eCommerce website design team for updates. The newest iteration of their site saves their staff hours per week and our refreshed design has already proven to bring in more customers.
"We had a customer fly in from DC to purchase a Yogo from us, citing the reason for choosing us was because OUR WEBSITE is amazing! We wanted to express how appreciative we are of all your hard work!"