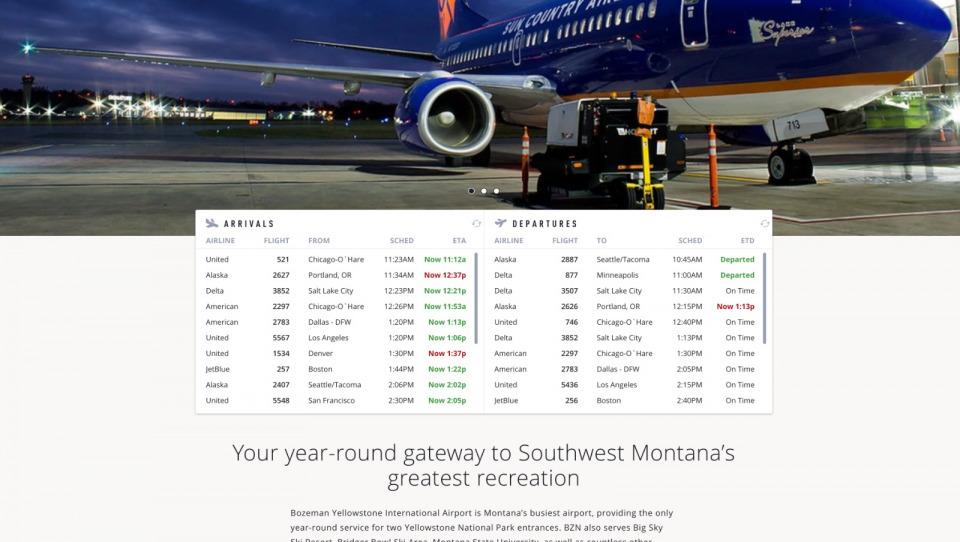 Bozeman Airport
Their Story
Bozeman Yellowstone International Airport is the busiest airport in the state of Montana, serving 1.5 million total passengers a year. In a quickly-growing valley, they are expanding their terminal for the second time in the last decade and recently completed their first parking garage and acquired two new airlines. Their website serves travelers, private plane owners, private hanger owners, employees of airport businesses, airport employees and over the years, their needs have expanded.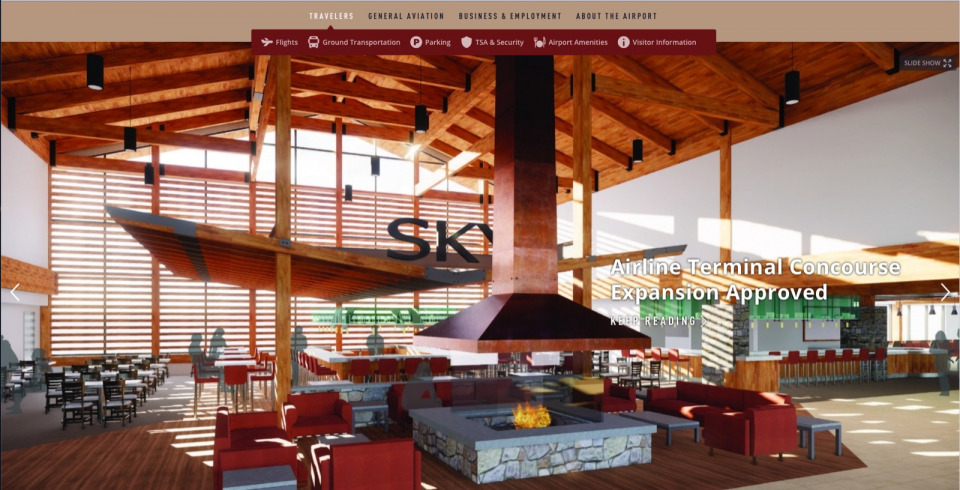 What We Did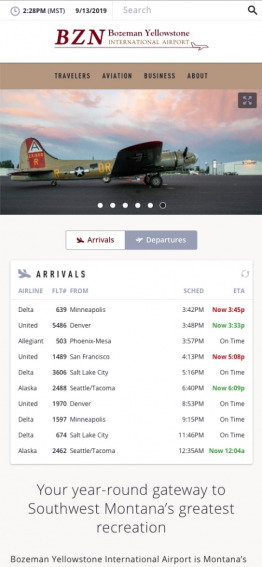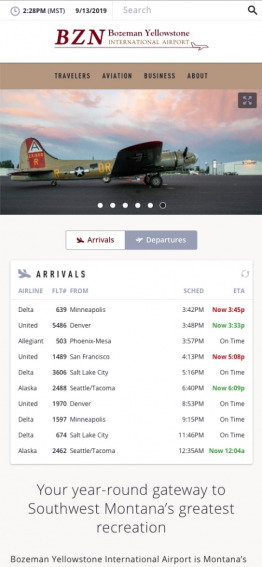 What We Did
BZN has been a client of JTech since 2000 and we are
proud
have designed and
developed
every iteration of their site over the years. Their website is integrated with the Flight Information Display server at the airport so Departure and Arrivals boards are always up to date and live. The hoe page also includes an emergency announcement system to deliver emergency notices and a dynamic, interactive route map that allows the airport to add new non-stop destinations easily. To pay
homage
to the airport's robust history, the site has an extensive history section as well as a c
ustom photo gallery with slide show.
Their
newest website also serves airport operations
extensively
including a custom application for coordinating employee security badge appointments and renewals, which is integrated with their Outlook based calendar. The public, or
employees
can file maintenance requests right from the site if they see something that needs maintaining and the
airport can post RFPs for construction projects and it has an extensive communication channel with a blog, press releases and board minutes.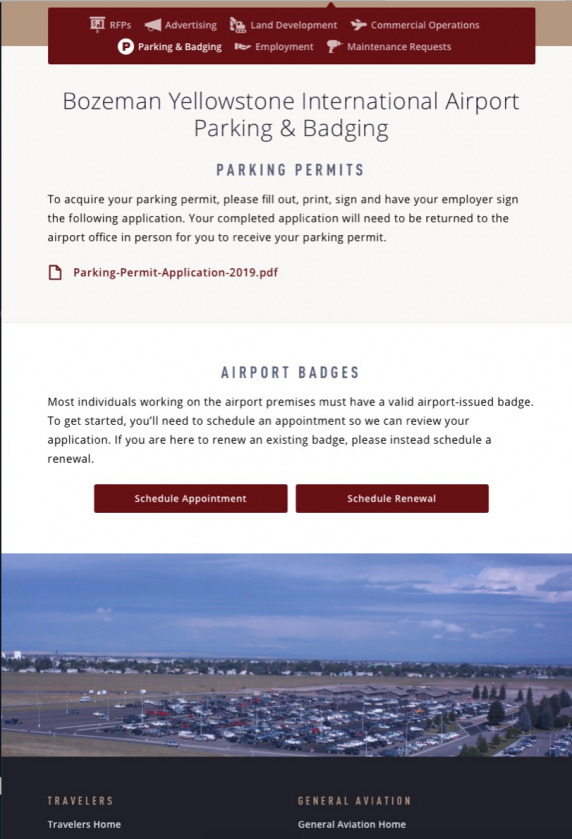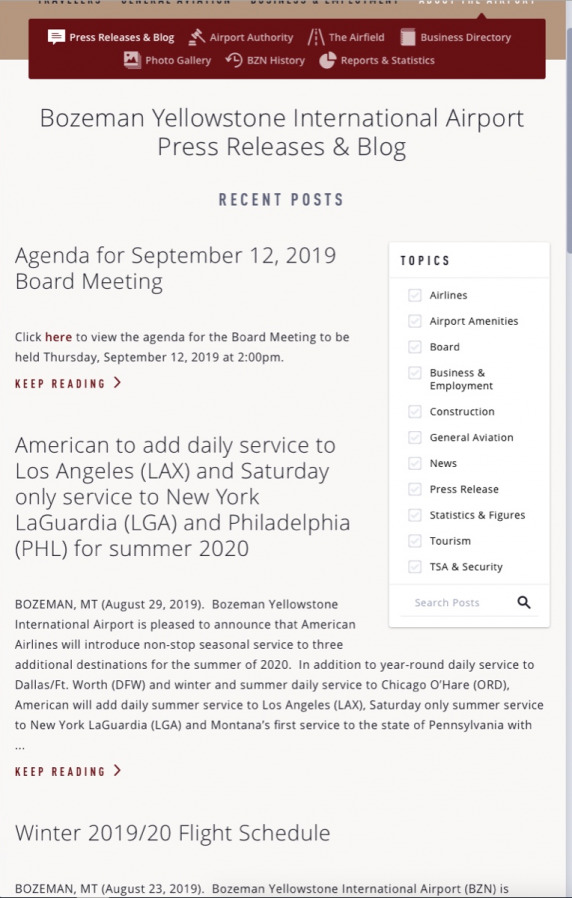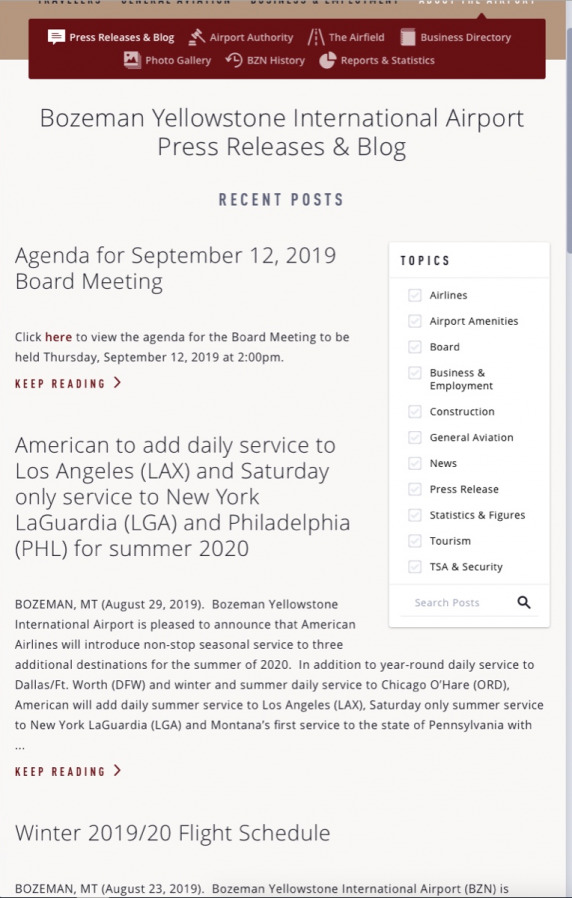 Success
Operations at the airport have greatly improved with the business automation provided by their website. The automated badge renewal scheduling system has freed up employee time, crucial for a business that is growing so quickly. Their site also adequately represents them as professional entity in their industry.
They listened to our needs, collaborated with us on ideas, and executed them flawlessly. And when the site went live and we had questions after the project was "complete", they were very quick to respond.