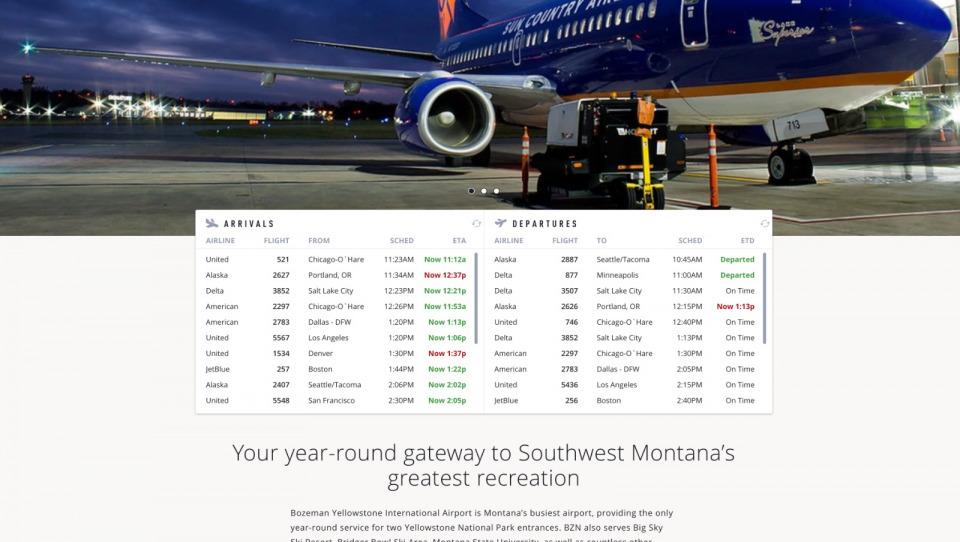 Bozeman Airport
Project Overview
Our website design team has worked with the Bozeman Yellowstone International Airport (BZN) for decades. In fact, we're proud to say we designed and developed every iteration of their site.
The BZN serves 1.5 million passengers a year, making them
the busiest airport in Montana. They're also expanding quickly. They've recently expanded their terminal and acquired two new airlines. So, their team had some very specific requirements.
The BZN needed to deliver a lot of dense information to a complex set of audiences. They also needed several business automation tools to assist their relatively small team.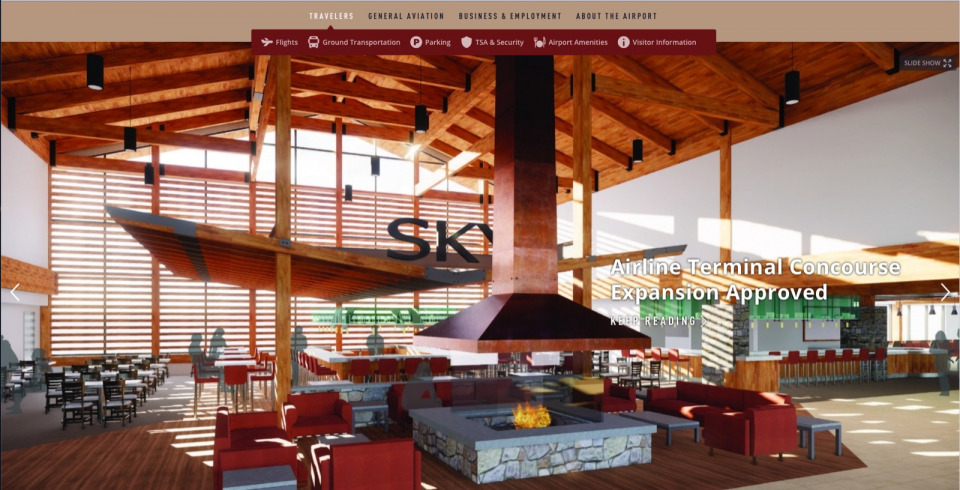 What We Did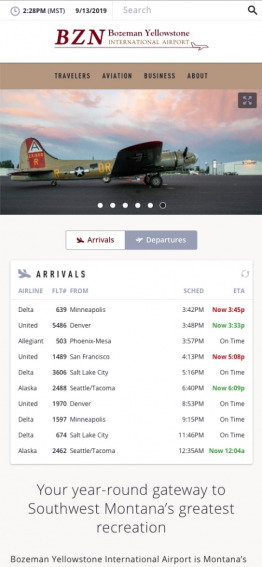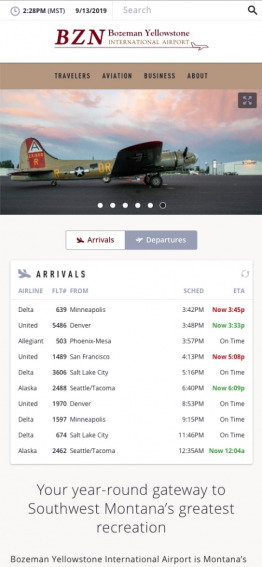 What We Did
We developed several powerful website features for the Bozeman Yellowstone International Airport.
We Integrated With Their Flight Information Display Server
We used BZN's flight data to create a live feed of flight times displayed throughout their website. Now, passengers can find accurate flight times easier than ever.
An Emergency Announcement System
We designed an alert banner for the BZN website's home page. Airport staff can use the banner to deliver emergency notices.
A Dynamic Route Map
We developed a gorgeous, customizable, and interactive route map for their website. The airport can now display
non-stop destinations easily. Users can click on any airline to see the destinations they currently service.
A Comprehensive History Page
To pay
homage
to the airport's robust history, our website design team built an extensive history section and a c
ustom photo gallery.
Automated Badging
Our newest website design also automates badging procedures with tools like
a custom application that coordinates employee security badge appointments and renewals. Our web app development team also integrated badging appointments with their Outlook-based calendar.
Maintenance Requests and RPFs
We also helped the BZN automate the maintenance and RFP process. Now, anyone
can file maintenance requests if they see something
wrong, and the
airport can easily post RFPs for construction projects.
Improved Communication Channels
Our design team also created new communication channels for the airport. We built structures to support blog posts, press releases and board minutes.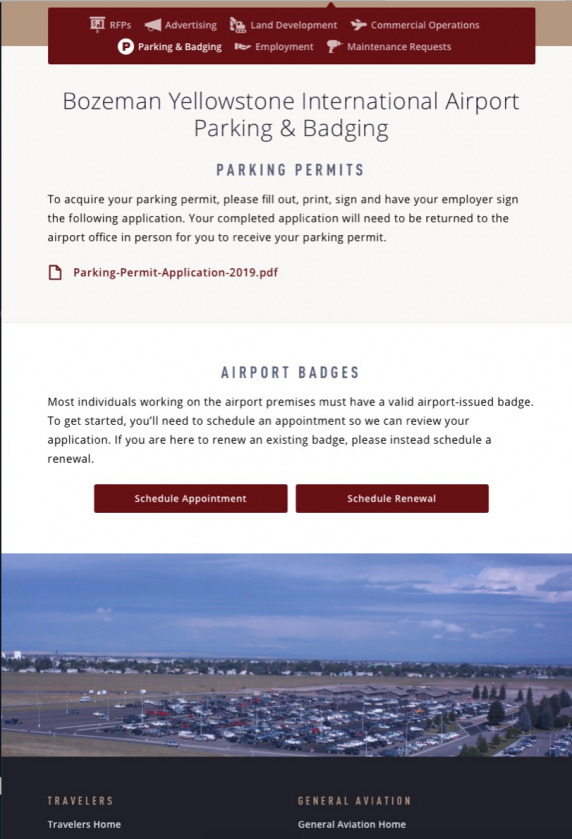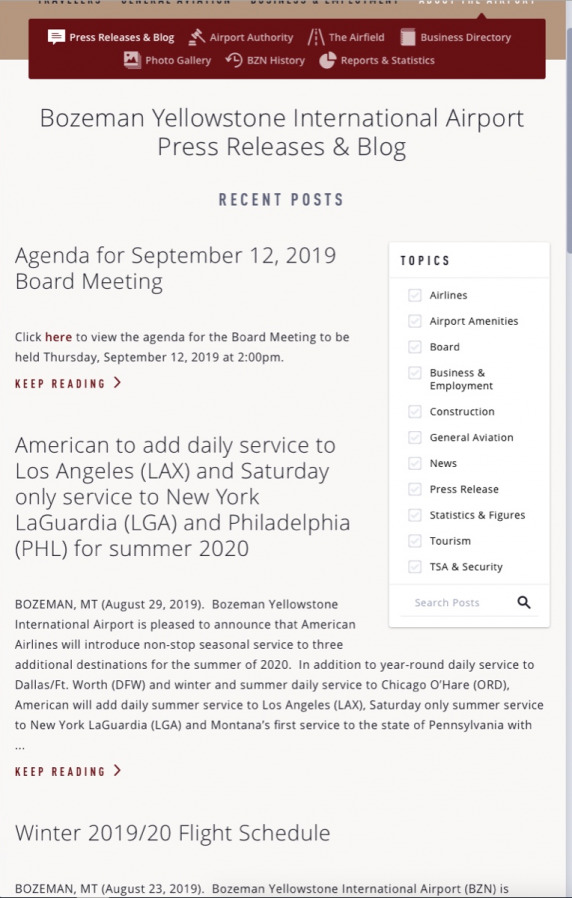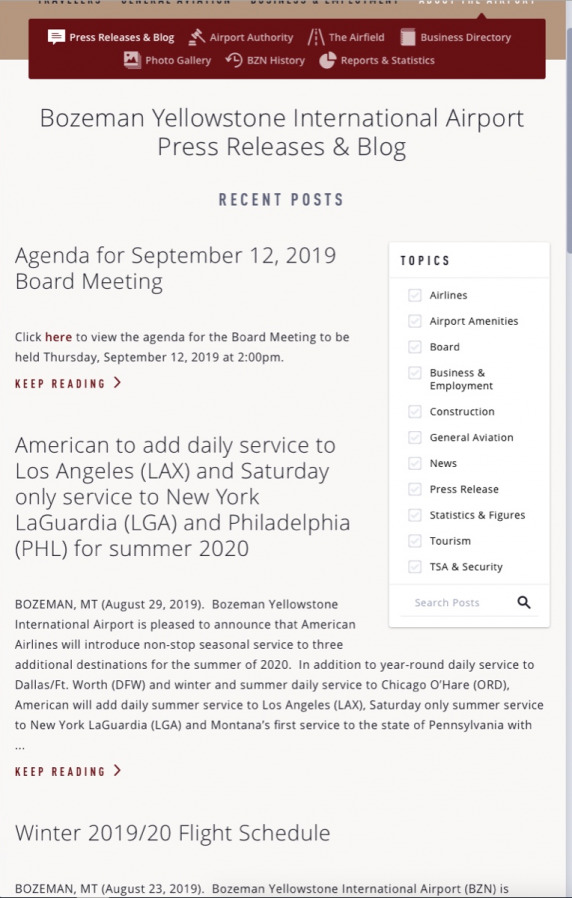 Success
Our website development team is proud to say that operations at the airport have greatly improved. Our business automation tools have freed up employee time and increased their customers' quality of life. Our website design also presents the Bozeman Airport as professionals in their industry.
Each factor is crucial for a business that is growing so quickly.
They listened to our needs, collaborated with us on ideas, and executed them flawlessly. And when the site went live and we had questions after the project was "complete", they were very quick to respond.