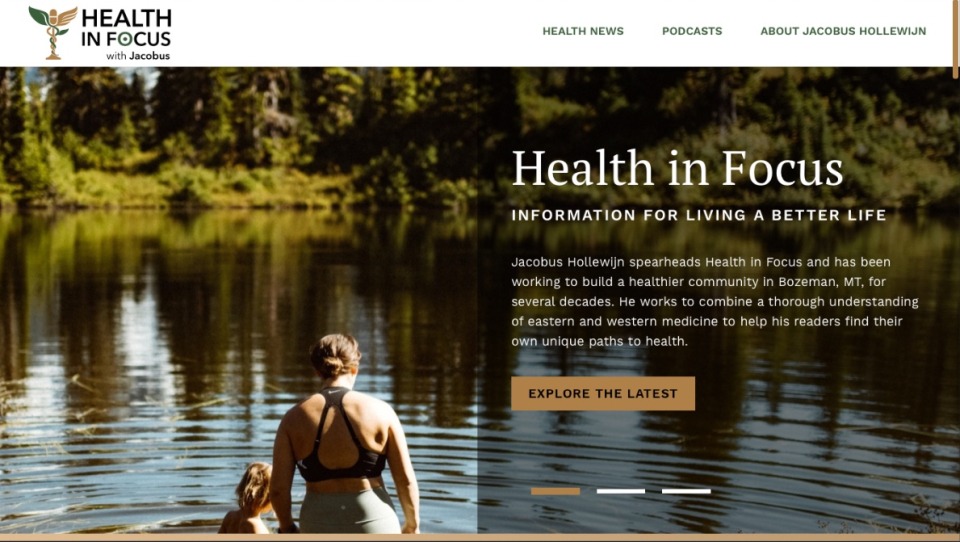 Health In Focus
Their Story
Health In Focus is the culmination of Jacobus Hollewijn's lifelong pursuit of knowledge in all things health and wellness. Health in Focus needed one, easy to access and navigate place to store their wealth of information. JTech and Health in Focus's team worked together to create a beautiful, informational website that displays their articles in a way that builds credibility and trust.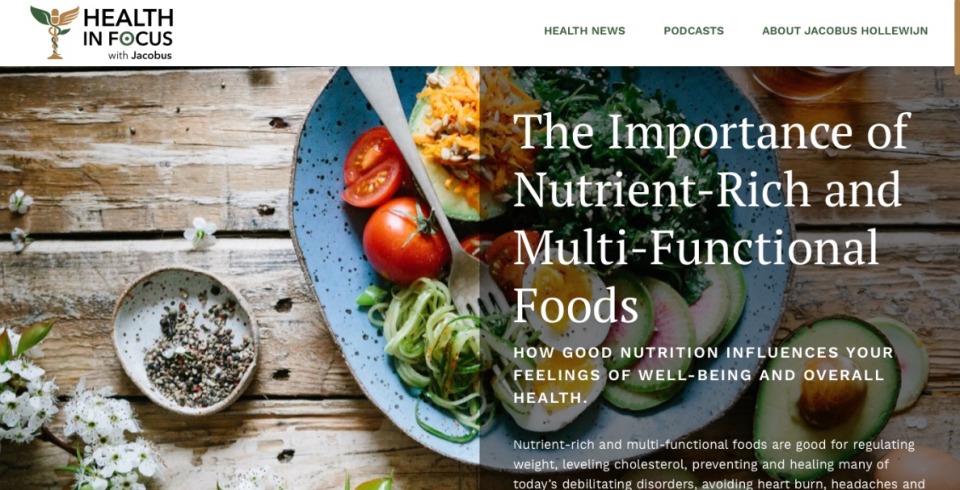 What We Did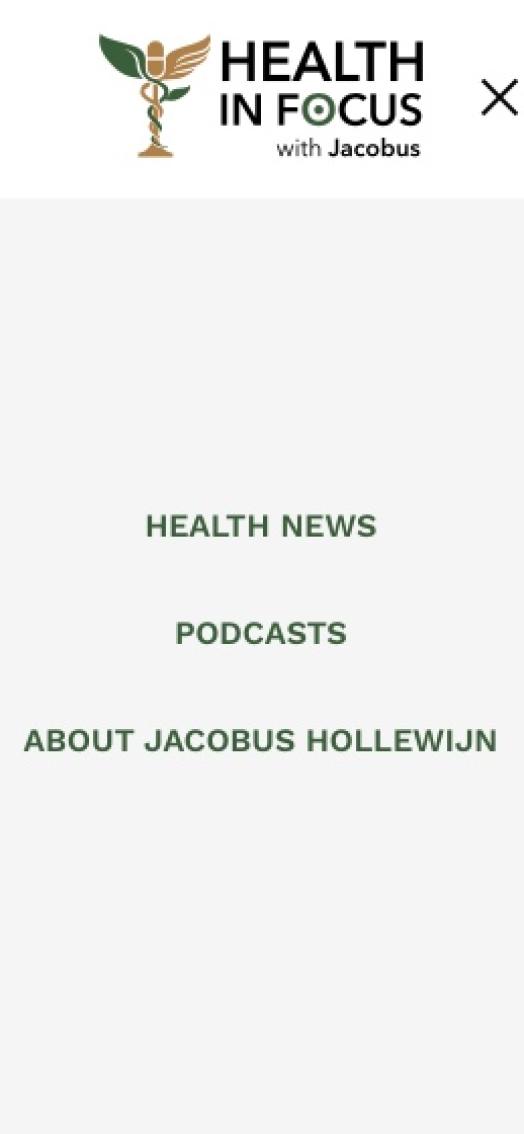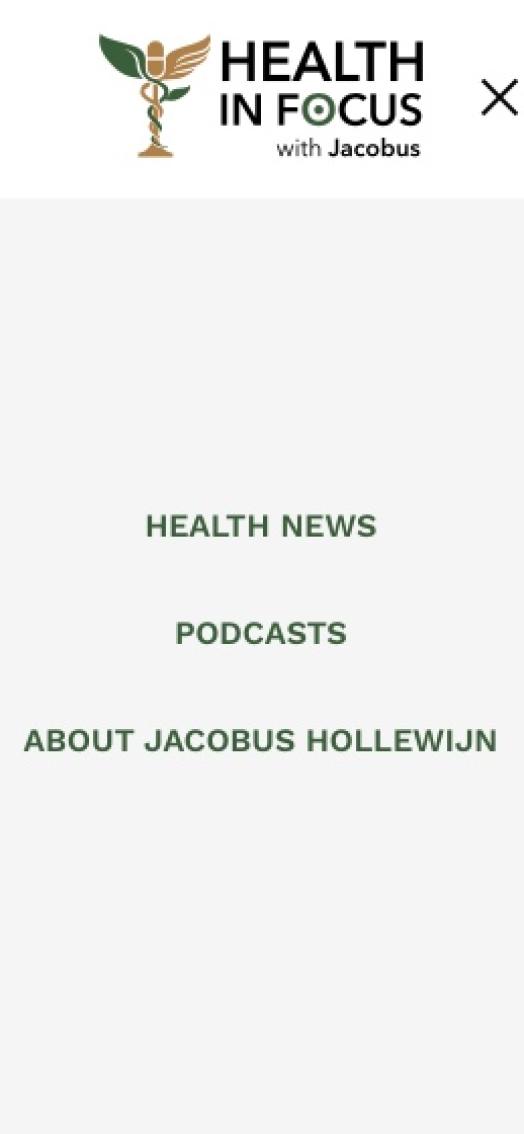 What We Did
We developed Health in Focus a robust website with the ability to filter and feature their news articles. JTech's web development team created several opportunities to feature content throughout Health in Motion's homepage. Namely, those opportunities are:

An advanced home page rotator with multiple, customizable calls to action
Custom-designed home page sections
Next, our design team worked with Health in Motion to create a logo that balanced their commitment to both eastern and western medical traditions.
Finally, JTech's team integrated with Health in Focus's podcast system—Podbean—to embed a customized podcast player into any article or piece of news.
All of JTech's logo and web design efforts will help Health in Motion direct their audience to the best information they can in the shortest time possible.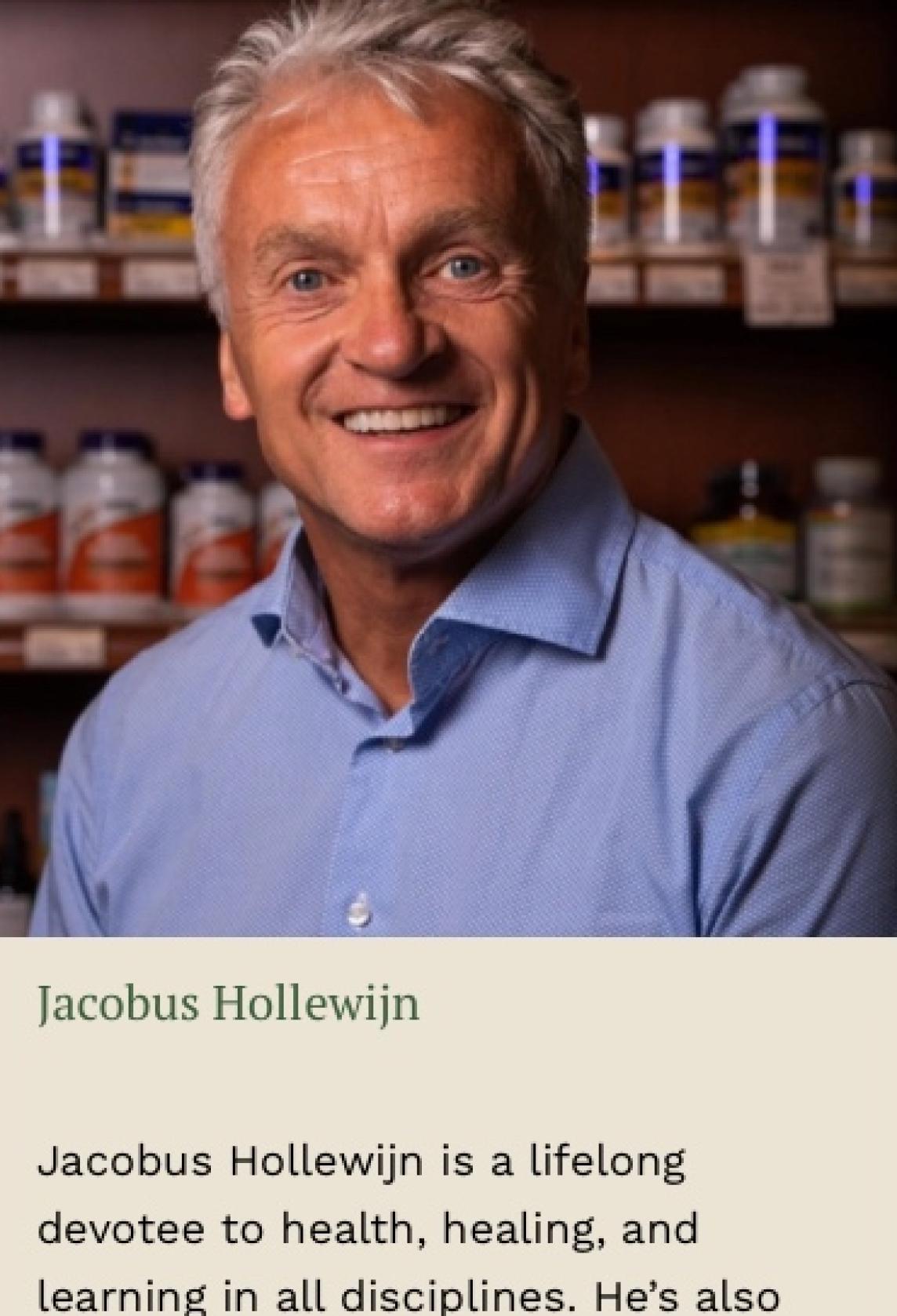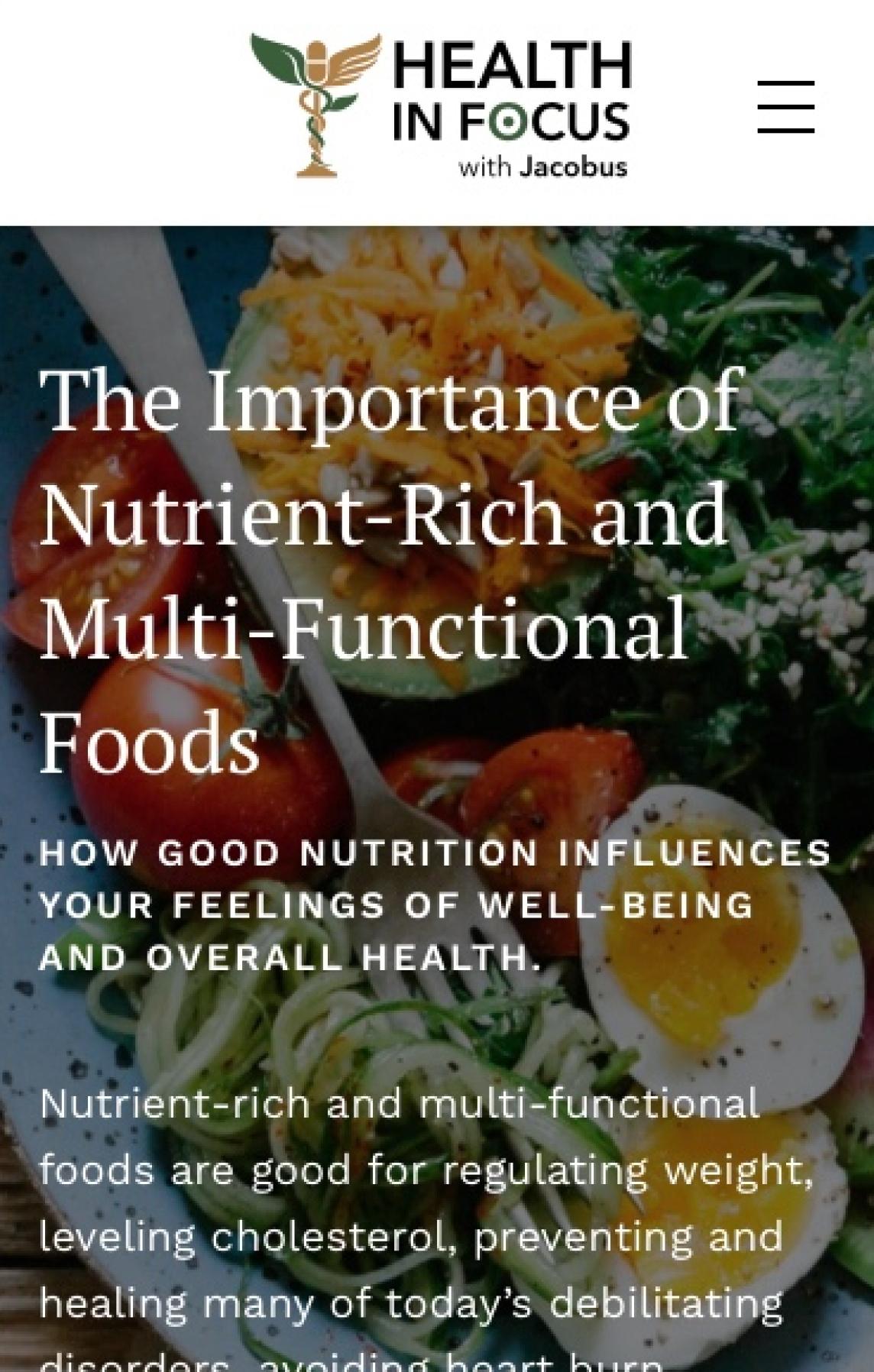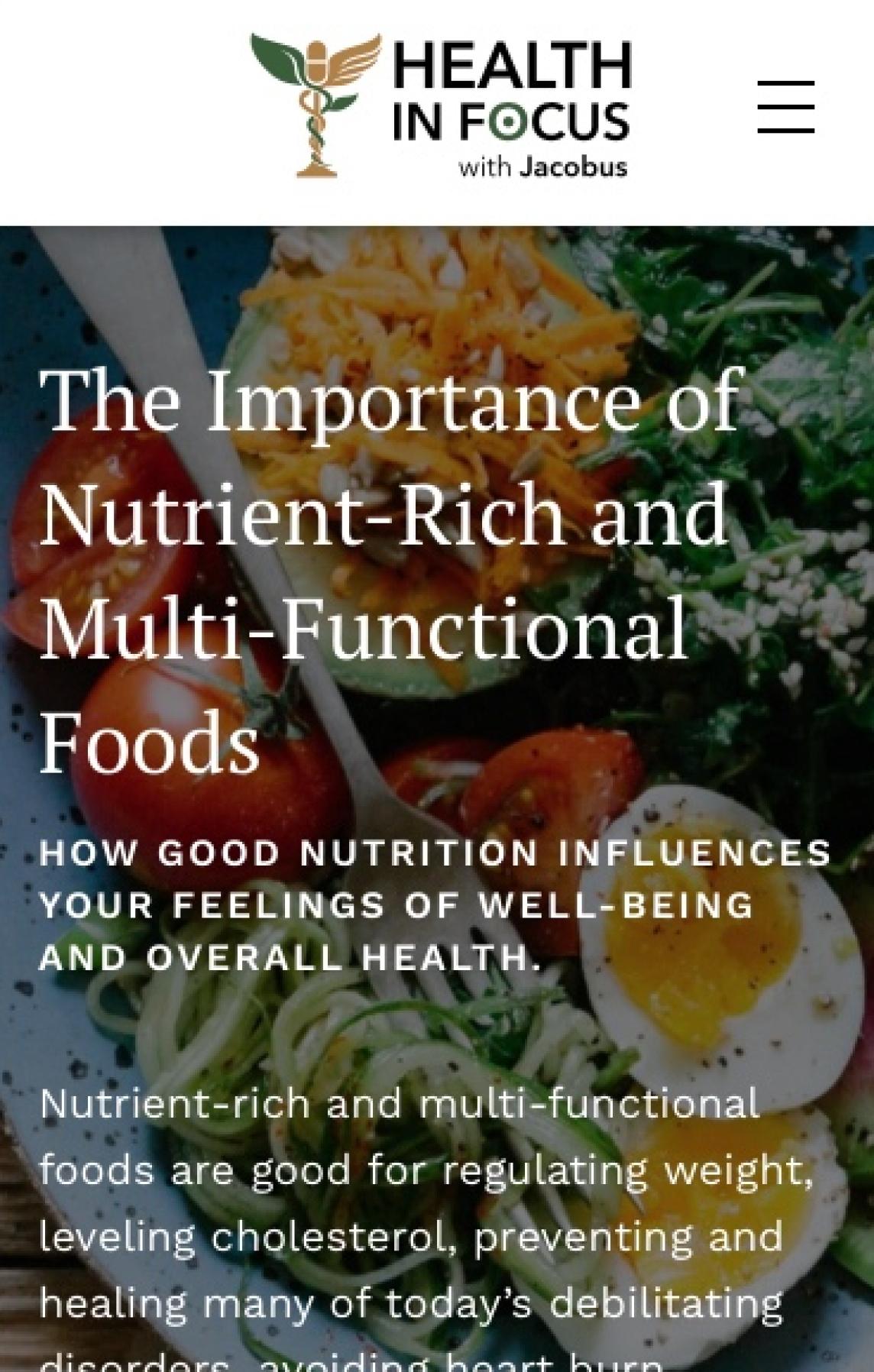 Success
Health In Focus with Jacobus has found success before in communicating healthcare information through many mediums—via the
radio, health journals, and podcasts
. JTech's web
development
team is excited to help them communicate with their audience in a completely new medium.
We're confident that visitors to Health In Focus's site will leave impressed by their website design's balance and credibility.