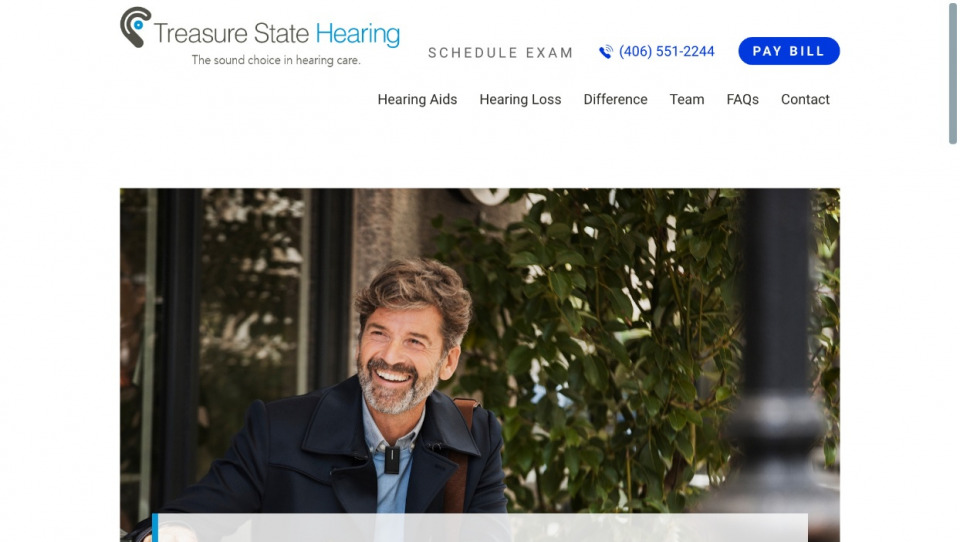 Treasure State Hearing
Project Overview
Treasure State Hearing hired our web design team to refresh their old template website.
Treasure State Hearing helps its customers with all their hearing needs. They work with patients from all backgrounds, including veterans and children. Their team is committed to providing the best care available to everyone that walks into their office.
Treasure State Hearing needed our help in several areas. They needed to refresh their aging site design, clarify their message, and move away from their old template site.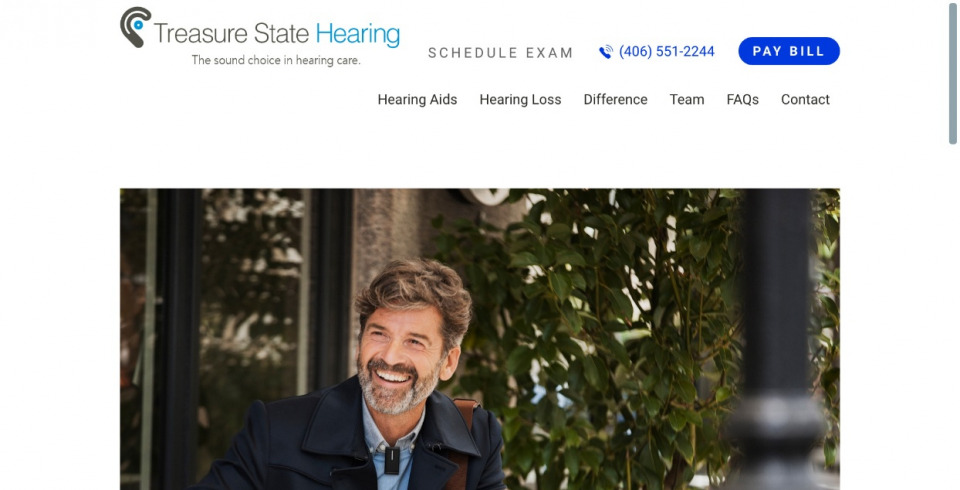 What We Did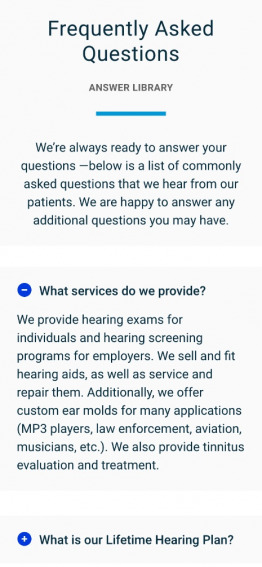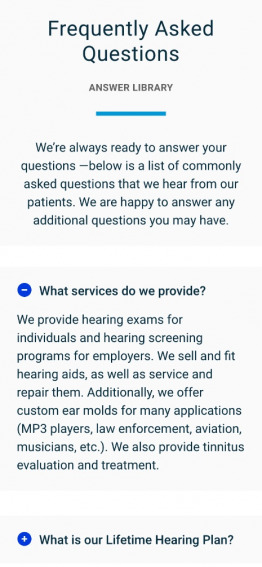 What We Did
Our website design team created a new site layout that addressed their first two pain points. We:
Created top navigation points that highlight essential information, including hearing aid options, education about hearing loss

Crafted a detailed summary of how Treasure State Hearing strives to provide its clients with the best service

Added Important exam scheduling functions and paying bills

in the navigation, making them easy to find



Our custom framework addressed their third pain point. Now, their team has a flexible and performant website.
During development, our digital marketing team identified Treasure State's core keywords. They then used those keywords to optimize their website's copy and metadata for Google's Algorithm.
Our website refresh should improve Treasure State Hearing's rank on the search engine results page.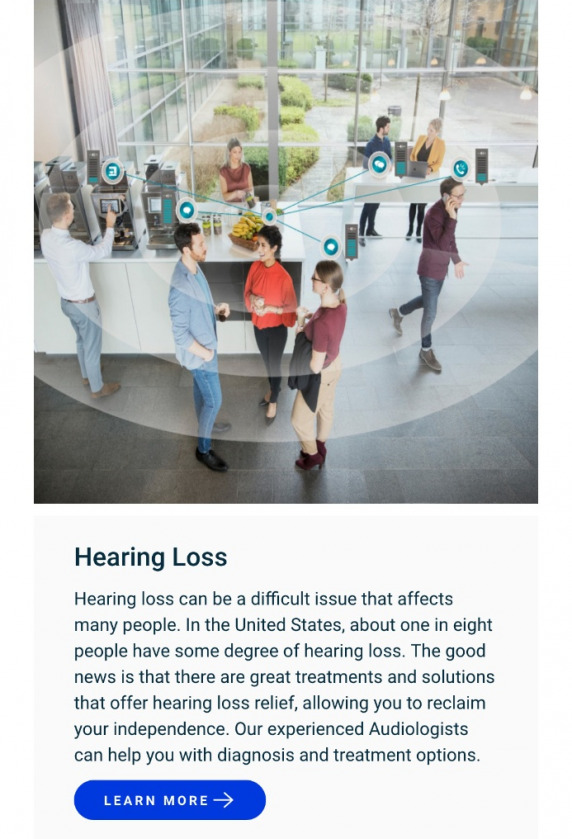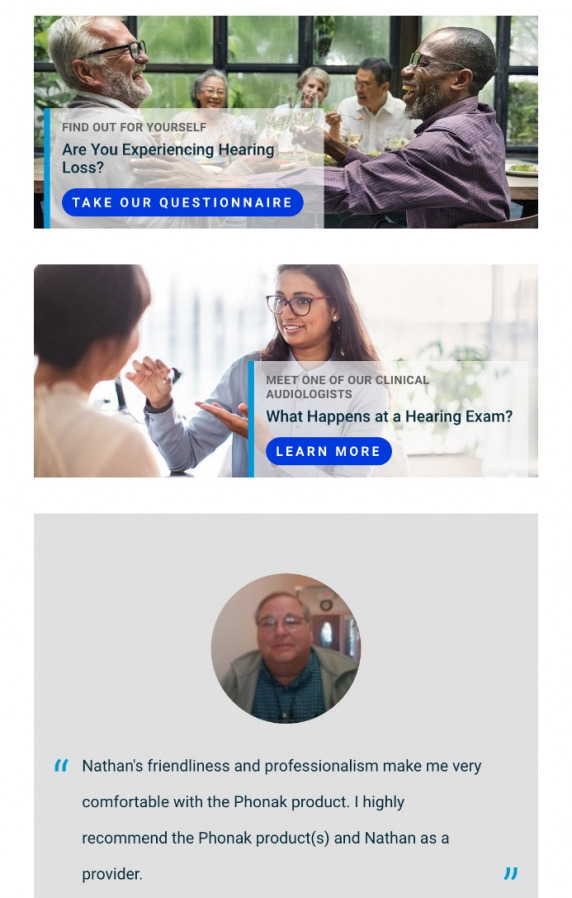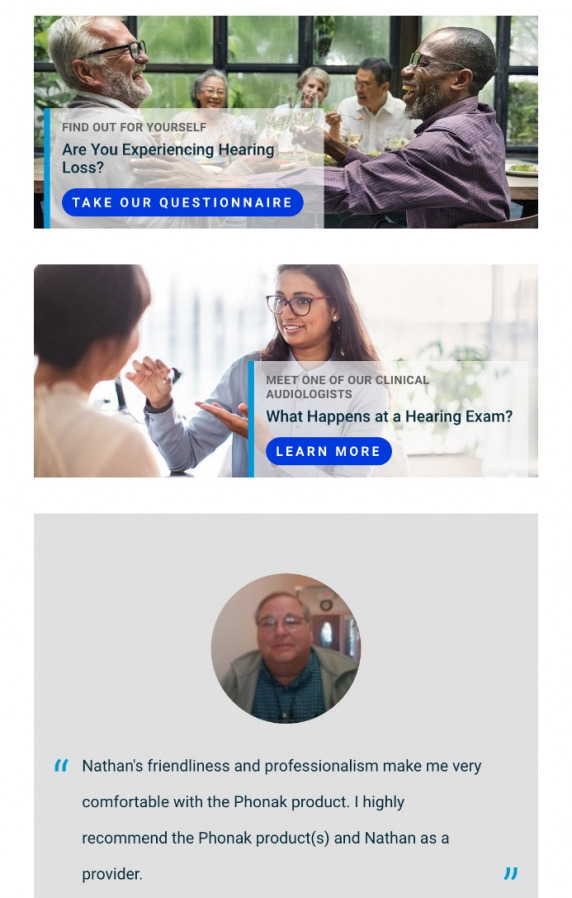 Success
We're happy to say that Treasure State Hearing's new site is well-optimized and successfully refreshed with an easy-to-understand, modern design.
The inclusion of professional copy, high-resolution imagery and videos help visitors understand how Treasure State Hearing can help them with all their hearing needs while underscoring the wonderful care that all clients receive.
We're excited to see how Treasure State Hearing will grow in the future.