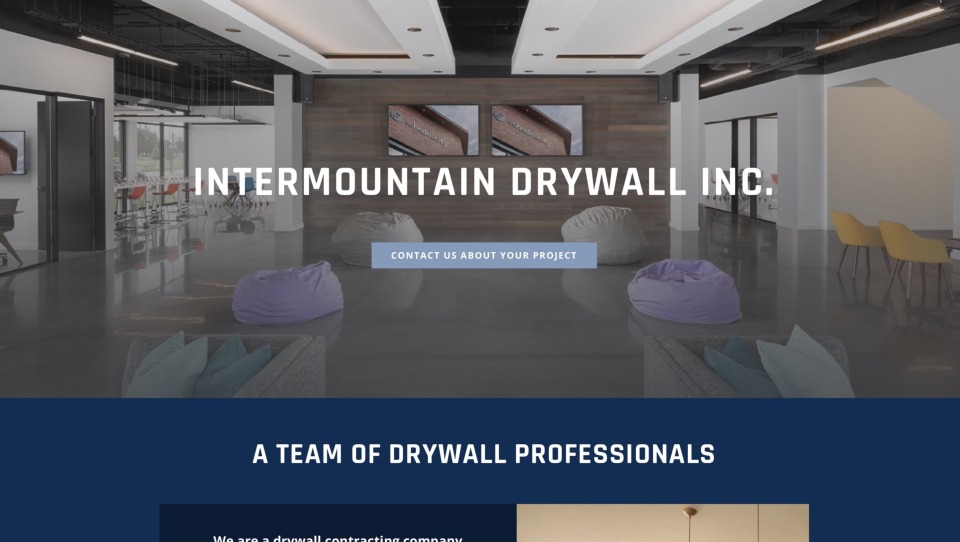 Intermountain Drywall
Their Story
Intermountain Drywall Inc. came to us because their team saw a gap in the market. Their competitors either didn't have a website, or their web design didn't inspire confidence.
Intermountain Drywall Inc. wanted a website that told a complete story—helping them stand head and shoulders above the competition during the bid submission process.
The JTech team worked to build the Intermountain Drywall, Inc. team a contractor website that displayed their past projects in an attractive way and that made their drywall process easy to understand.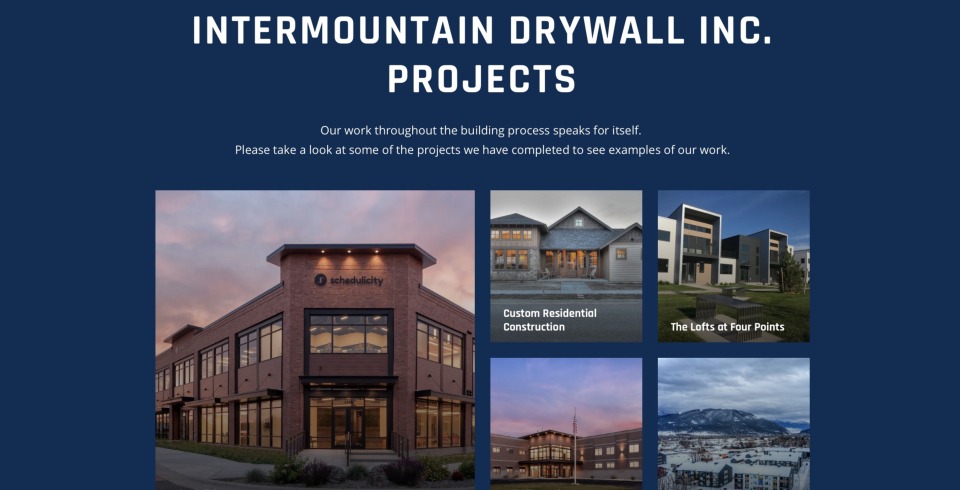 What We Did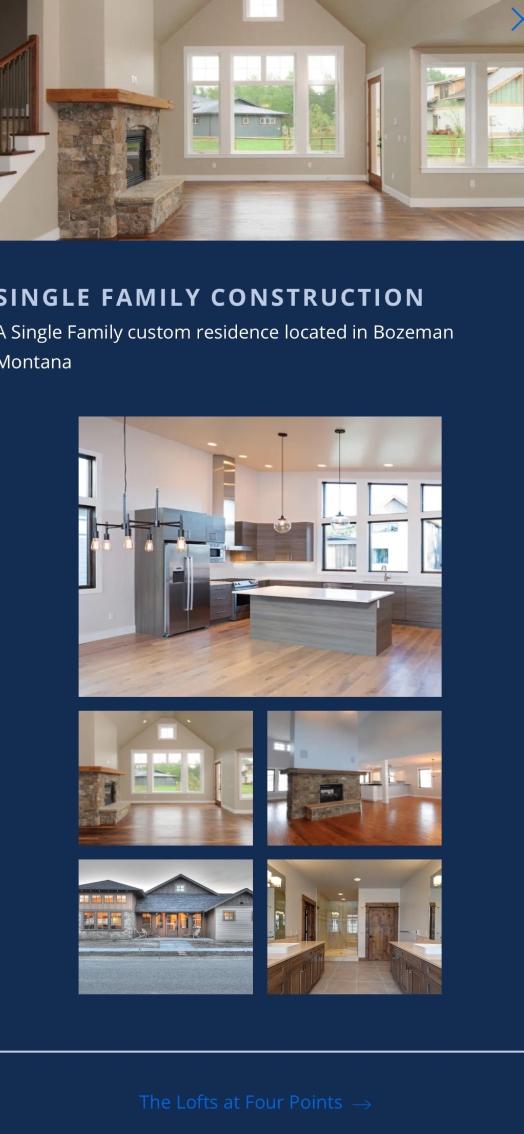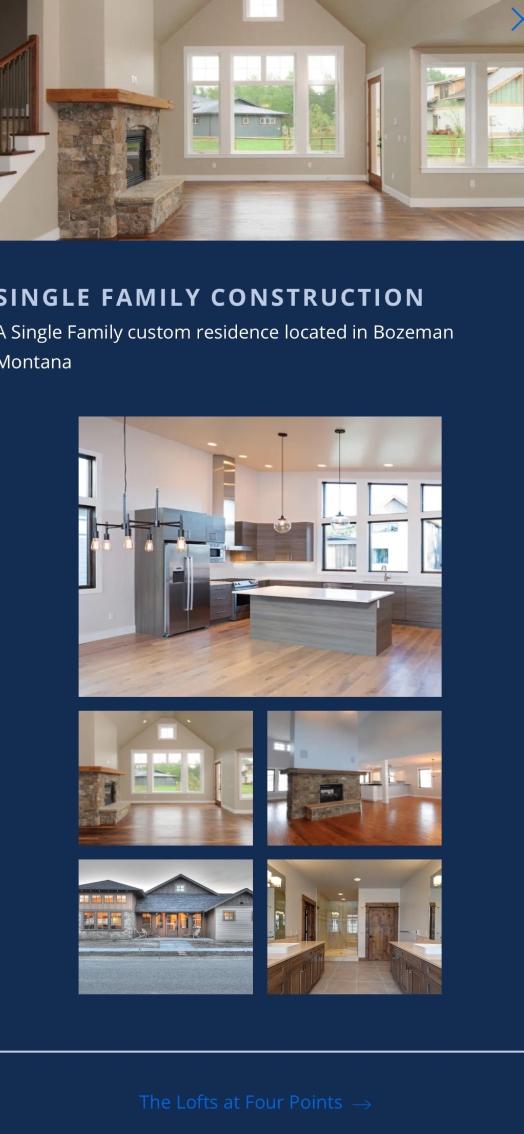 What We Did
During Intermountain Drywall, Inc.'s contracting website refresh we took several steps to improve their website's performance.
Technical Improvements
JTech's developers worked to improve the page load speed and page structure by building a website with code that far out performs the code powering Intermountain Drywall's old Wix site. JTech's development team also built with Google's core web vitals in mind—increasing the chance that Intermountain Drywall's site will rank in search.
Visual Improvements
JTech's web design team created a visually appealing website any contractor would love. We gave Intermountain Drywall, Inc. a consistent, branded color scheme that matched their existing logo and a UX design that made navigating through drywall services and past projects a breeze.
We also worked with Intermountain Drywall, Inc. to build a gorgeous portfolio to showcase their incredible work in a flexible way.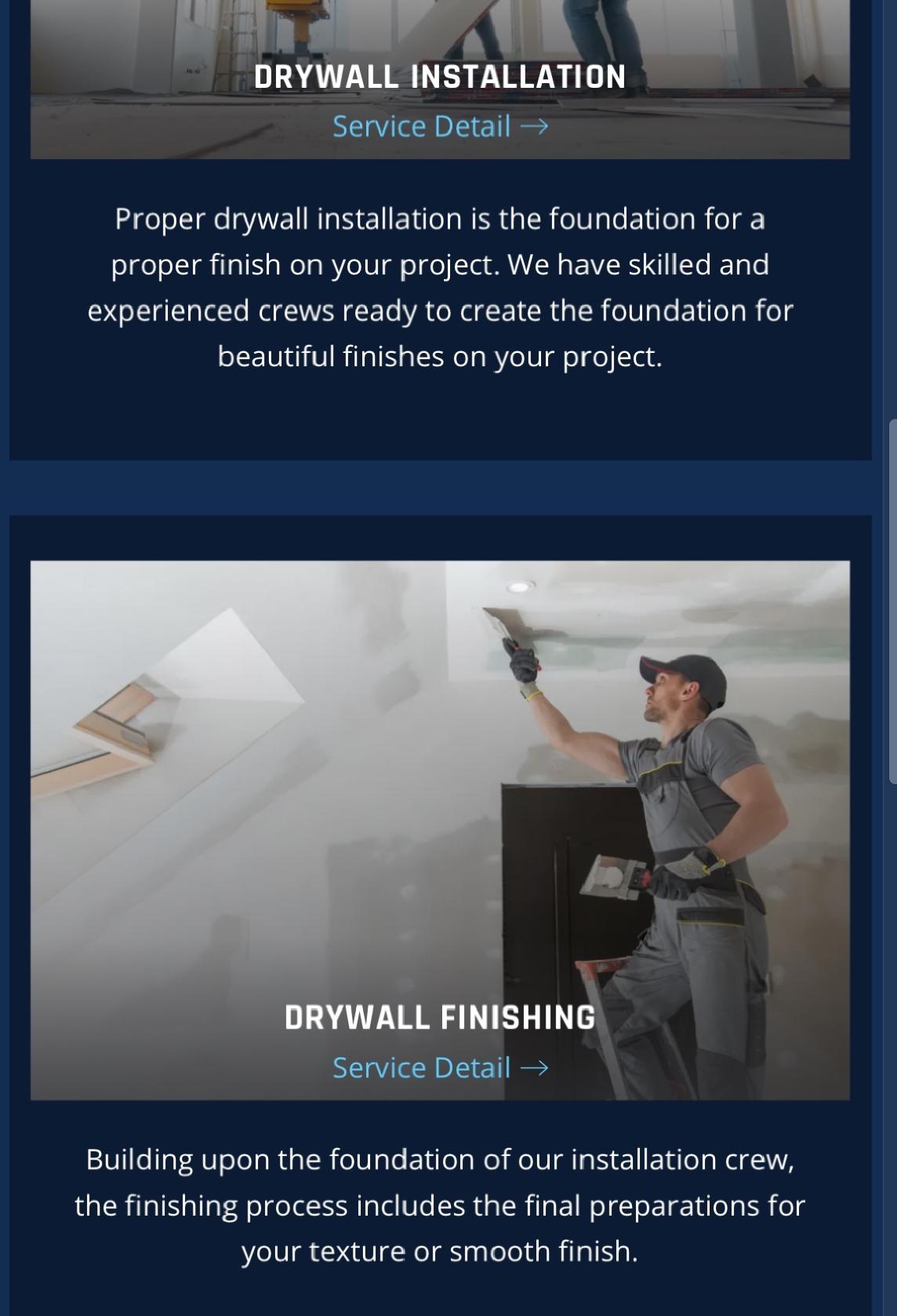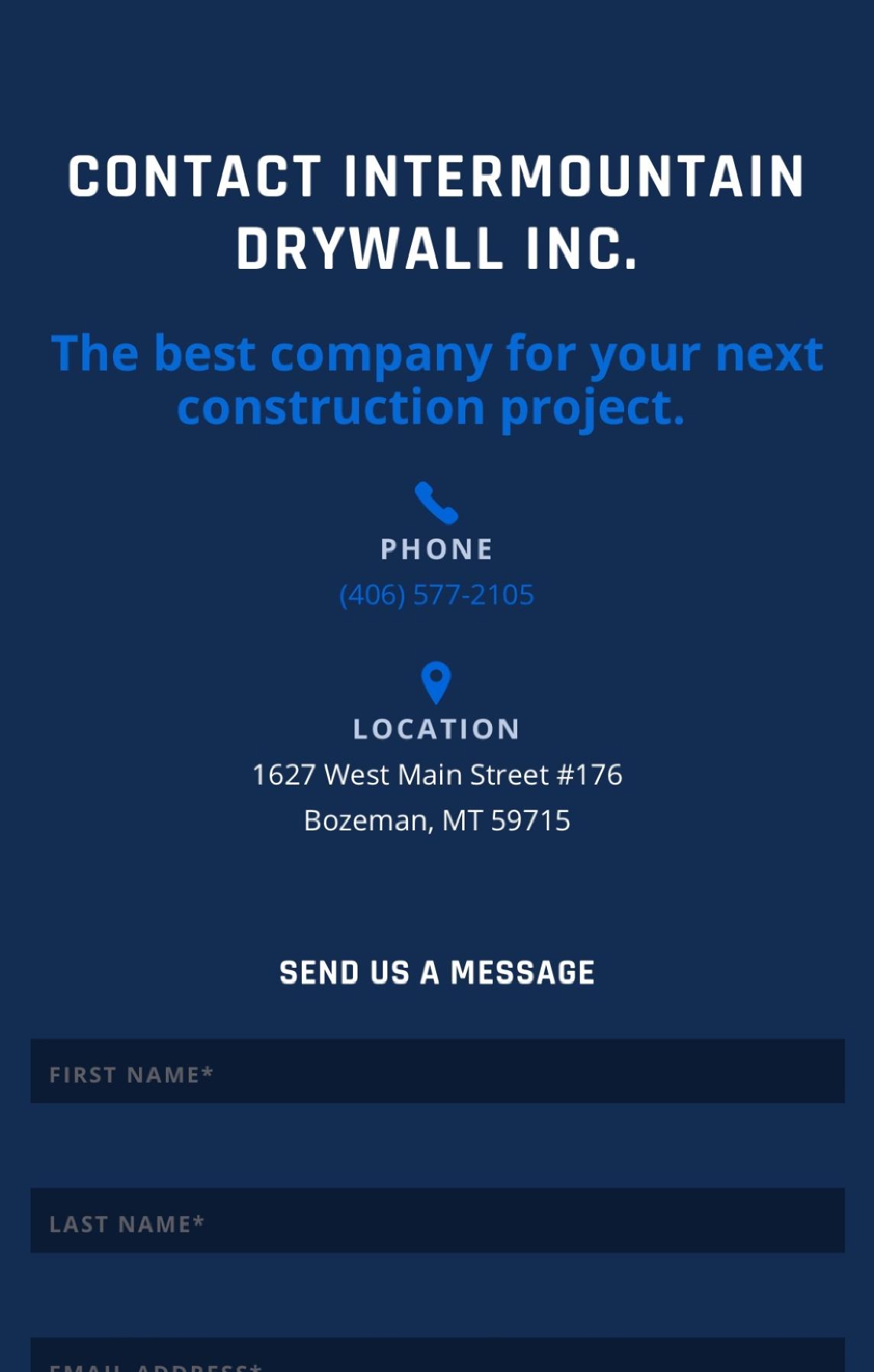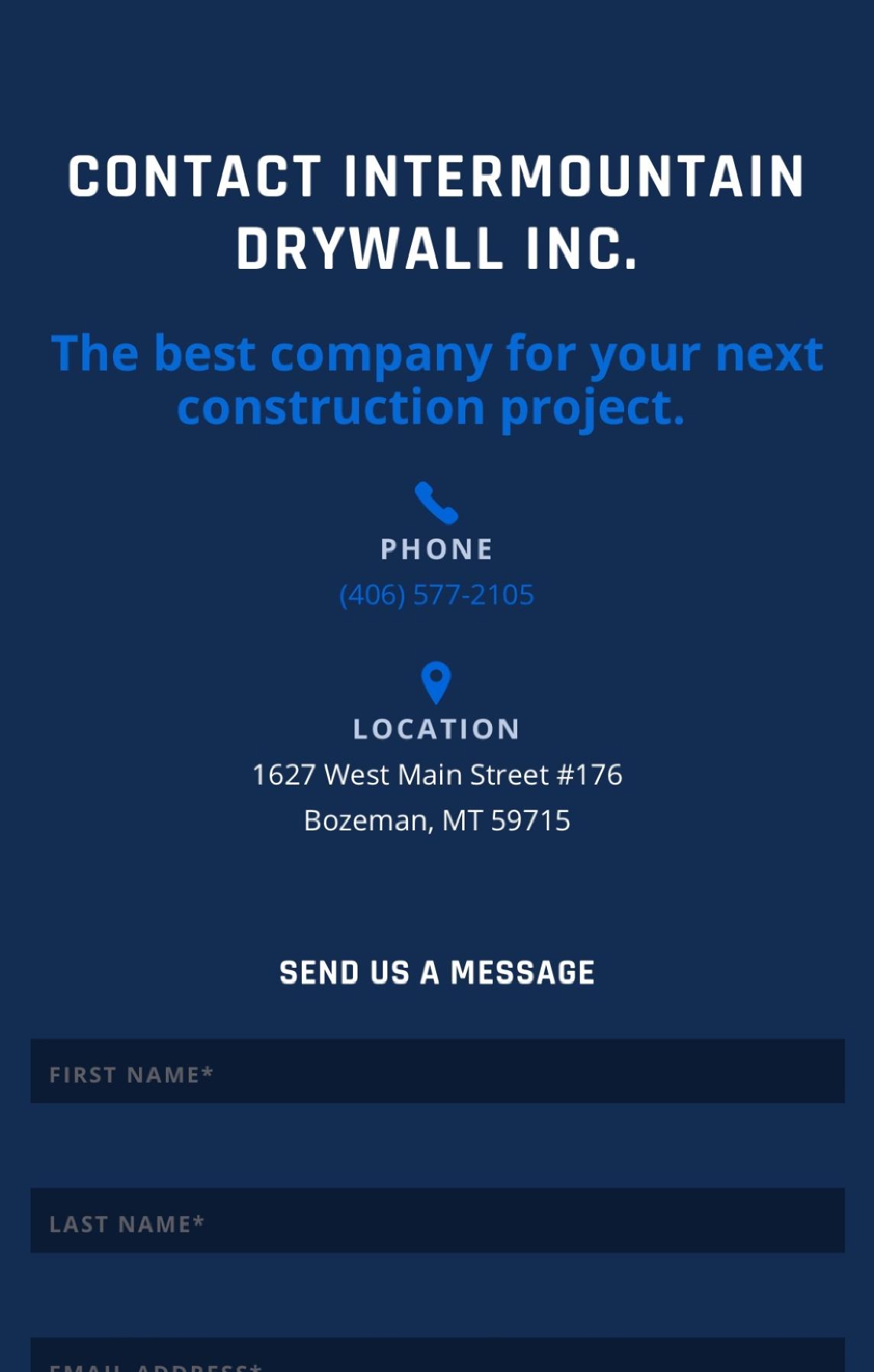 Success
The JTech team is proud of the contractor website we created for Intermountain Drywall, Inc. and we're excited to see their business grow in the future.
Russ Moore, the C.F.O. of Intermountain Drywall Inc., had this to say about their experience with JTech Communications:
Intermountain Drywall hired JTech for our website design and the final result was extraordinary. Sam was instrumental in assisting with the design and worked diligently to deliver the product exactly as we needed it. He was very attentive and knowledgeable of his craft which made him a pleasure to work with. Both Sam and Felix were patient and accommodating to all of our ideas and worked to find a way to create the site we envisioned. We are very pleased and I would not hesitate to recommend JTech for assistance with your website or software needs.