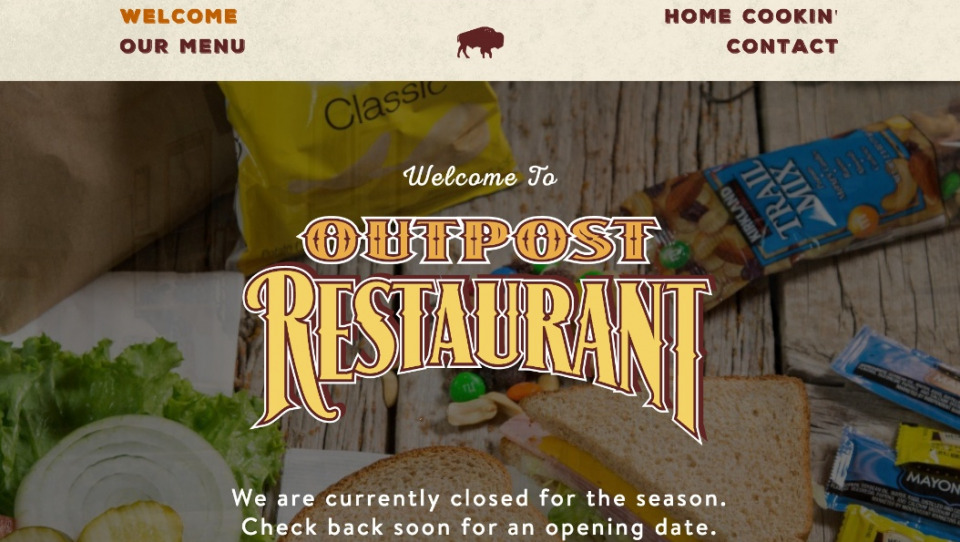 Outpost Restaurant
Project Overview
Our team created a restaurant website design for
Outpost Restaurant to help their business grow.
Outpost Restaurant is an authentic, family-run Montana eatery in West Yellowstone that's been serving amazing comfort food since 1951. Their storefront is located
just two blocks from the West entrance to Yellowstone National Park.
We needed to create a website that effectively demonstrated what they do—cook delicious meals with a uniquely Western style.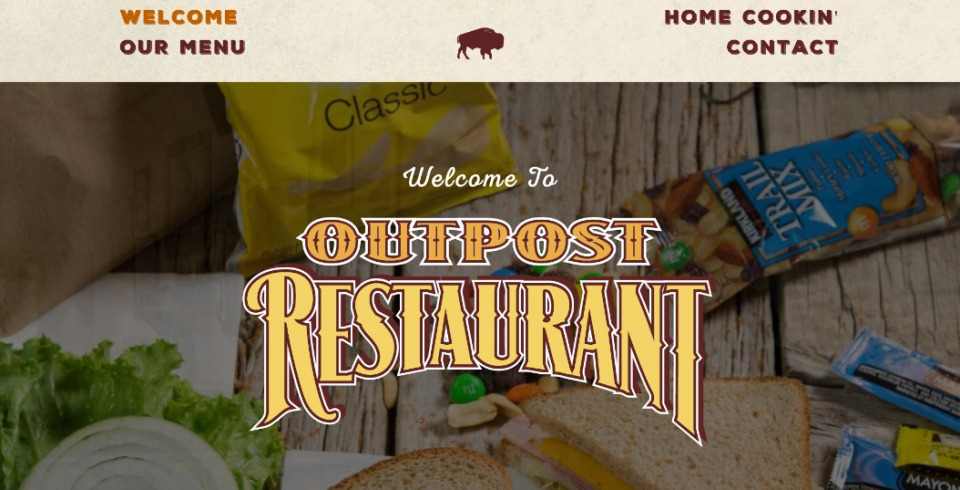 What We Did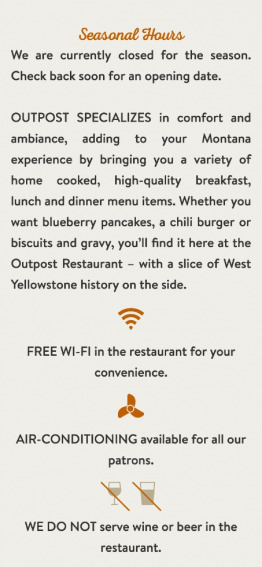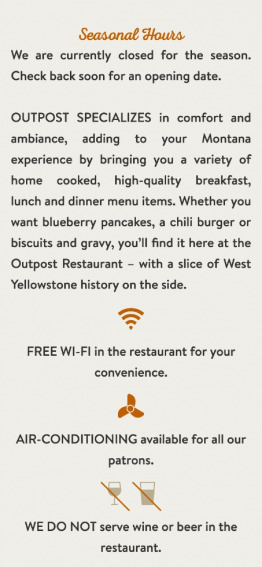 What We Did
Our Bozeman design team created a website that gave hungry customers the information they needed right away. We did this by:
Creating a responsive, customizable menu on the homepage of their website
Posted hours in the hero image
Designed a visual list of amenities—like WiFi
Listed their location on the home page—a feature usually reserved for the contact us page
Crafted a History of the local community
Designed stylish and eye-catching treatments for their restaurant logo
Created a rustic website design
Each page on the Outpost Restaurant's website is steeped in history and useful information—drawing diners in.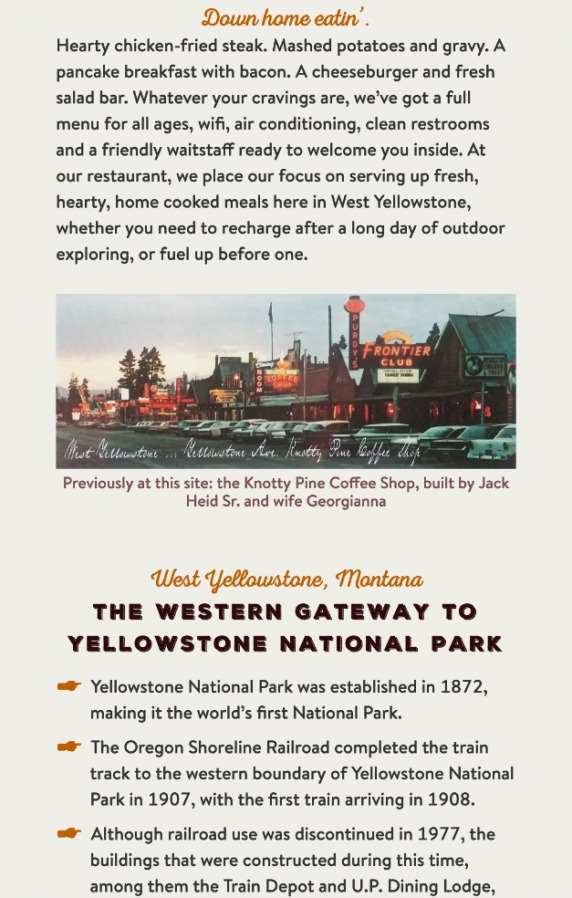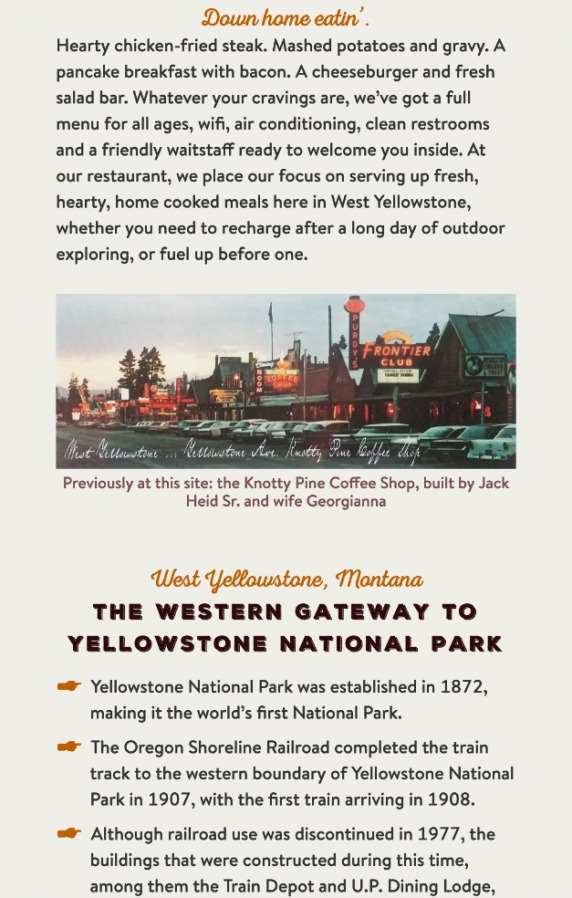 Success
We're proud to say that the Outpost Restaurant now has a polished website that evokes their excellent service and storied past.
We're excited to see how their restaurant will grow in the future.