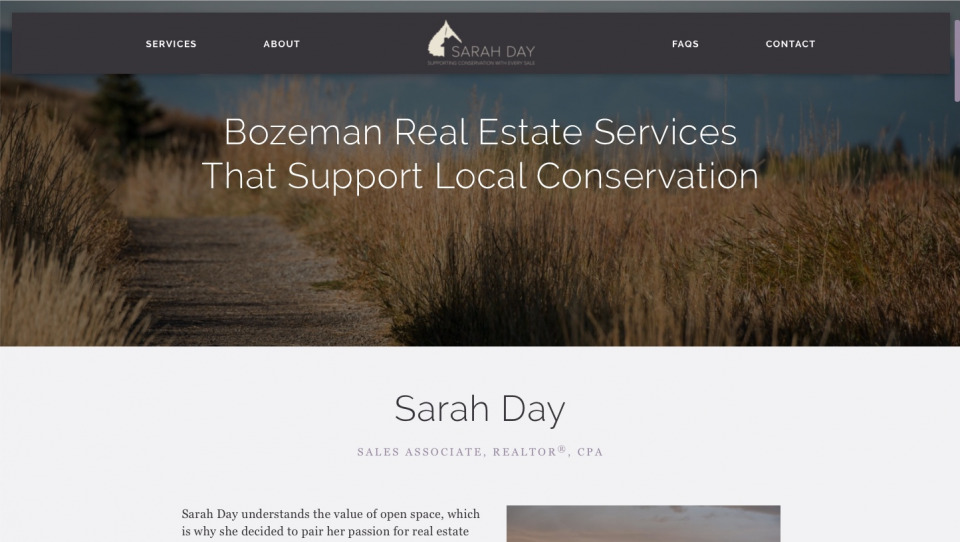 Sarah Day Bozeman Real Estate
Project Overview
Sarah Day hired our website design team to communicate the intersection of her passion for conservation and real estate in the Gallatin Valley. Her site needed to detail her 10% donation per sale to local conservation partners & efforts like the Gallatin Valley Land Trust.
The housing market in the Gallatin Valley is booming, Day wanted to be sure this growth would also benefit the environment. After all, the Gallatin Valley's natural beauty is the reason why most residents move here.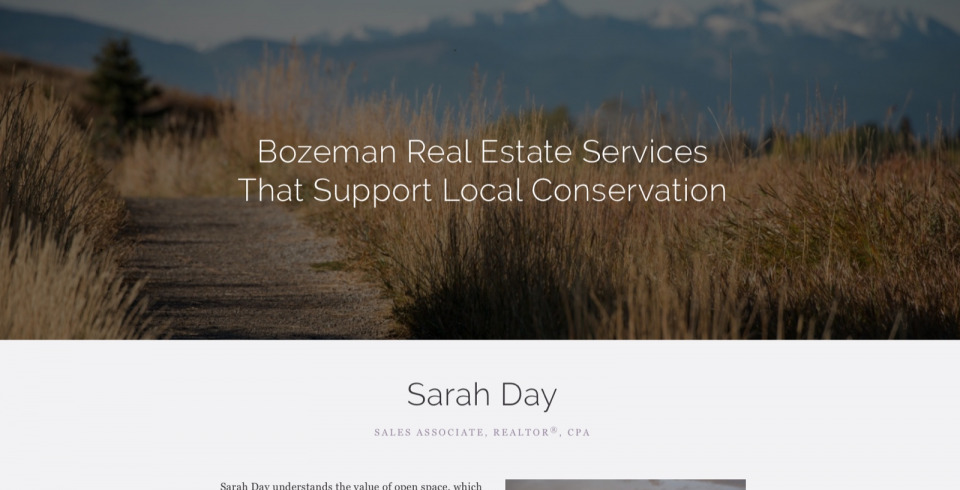 What We Did
What We Did
We knew our design needed to show Day's love for preserving outdoor spaces. We did the following to advertise her connection to nature.
We used earthy,

neutral tones for her site design's color palette

Day provided custom imagery by Bozeman's Ben Johnson Photography

We featured a video titled "On The Shoulders of Giants" on her website

We wrote a series of FAQs that explain the history behind her passion
Ultimately, Day's new website design communicates her dedication to the environment while clearly advertising her homes in the Gallatin Valley.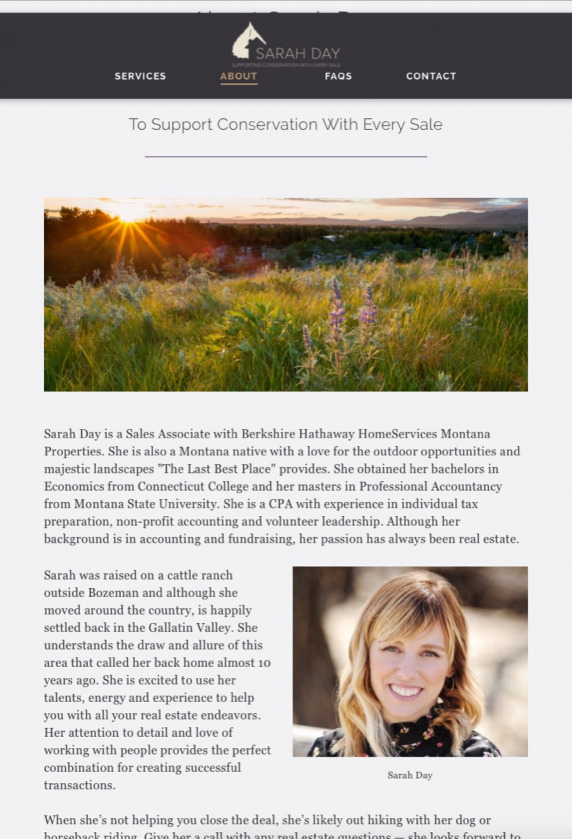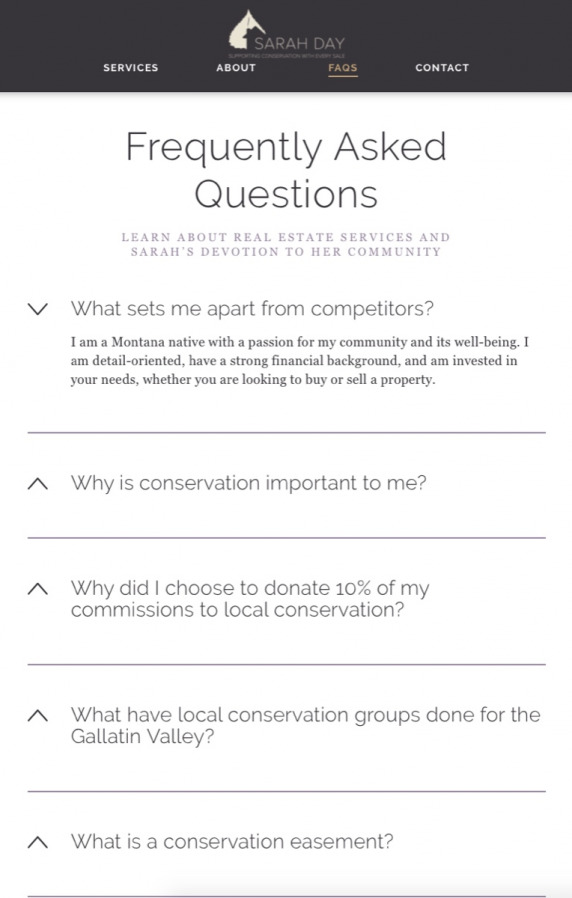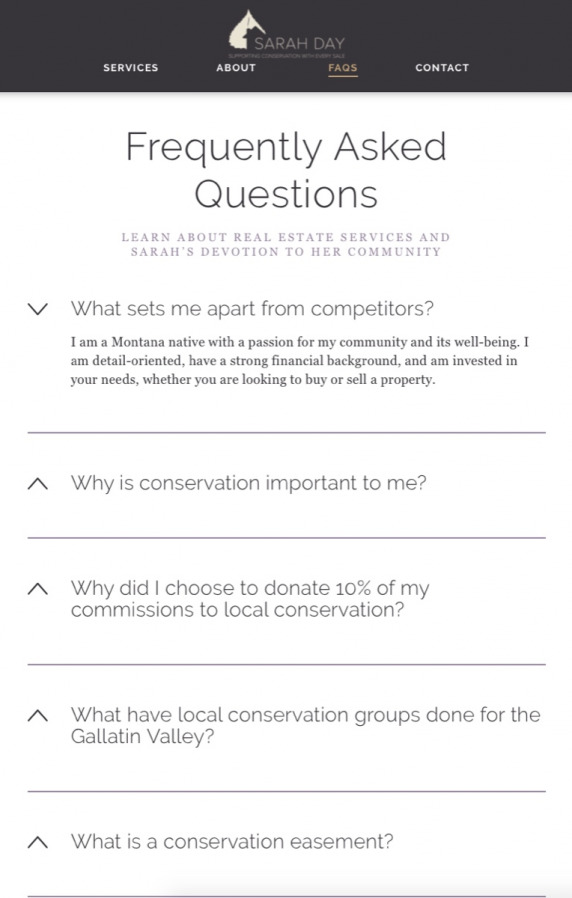 Success
We're proud to say that Day's new website neatly ties her conservation beliefs and real estate efforts together into a clear narrative that supplements the services she offers her clients.
"The team at JTech was wonderful to work with. They listened to my every need and created an amazing website for my business. I would recommend them to anyone."