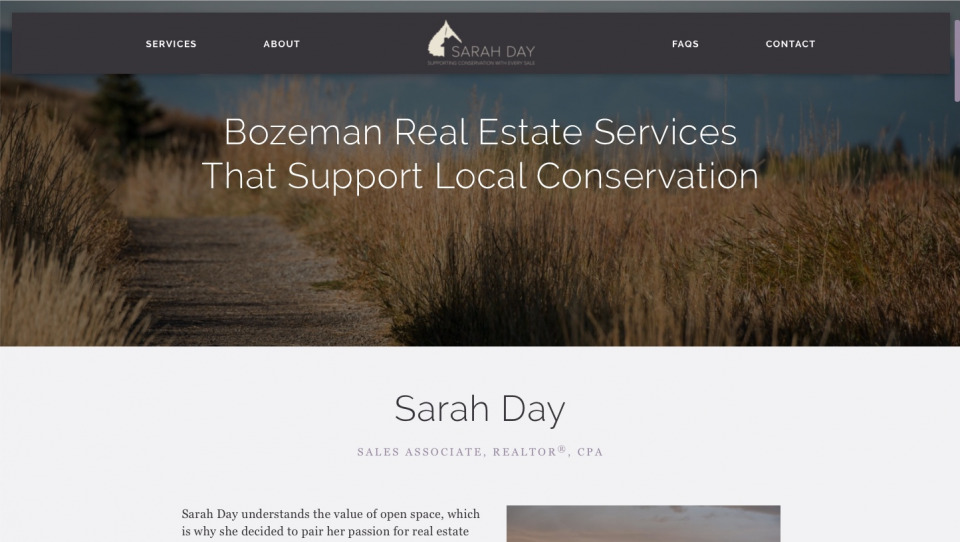 Sarah Day Bozeman Real Estate
Their Story
Sarah Day is a Real Estate Agent in Bozeman, MT with a passion for land conservation. With the housing market booming in the Gallatin Valley, Sarah wanted to be sure this growth would also benefit the very reason people were moving here — its spacious beauty. With every sale, she donates 10% to local conservation efforts and continues to be an advocate for partners such as the Gallatin Valley Land Trust.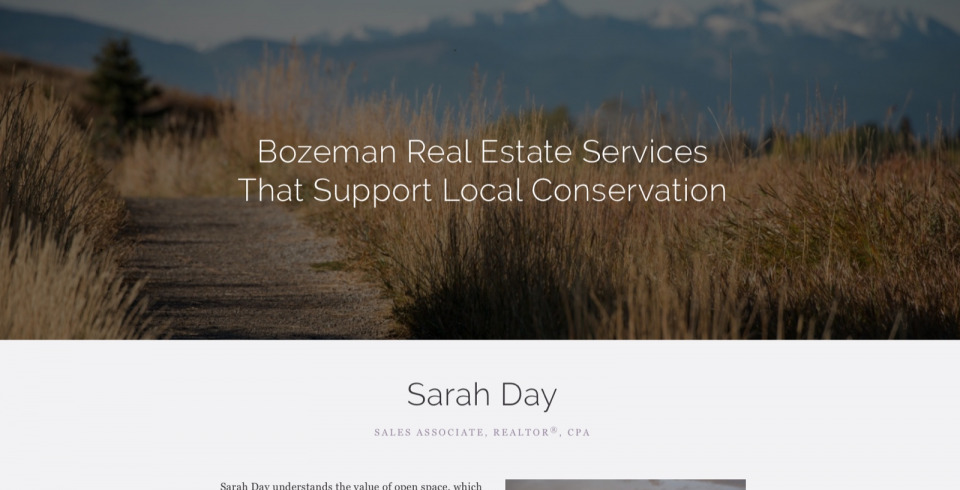 What We Did
What We Did
When designing Sarah's website, we knew that her love for enjoying and preserving the outdoors had to shine through. We went with deep, neutral tones for her site design, and custom imagery by Ben Johnson Photography of the Bozeman area. We've also featured a video "On The Shoulders of Giants" on her website, as well as a series of FAQs that explain the history behind her passion.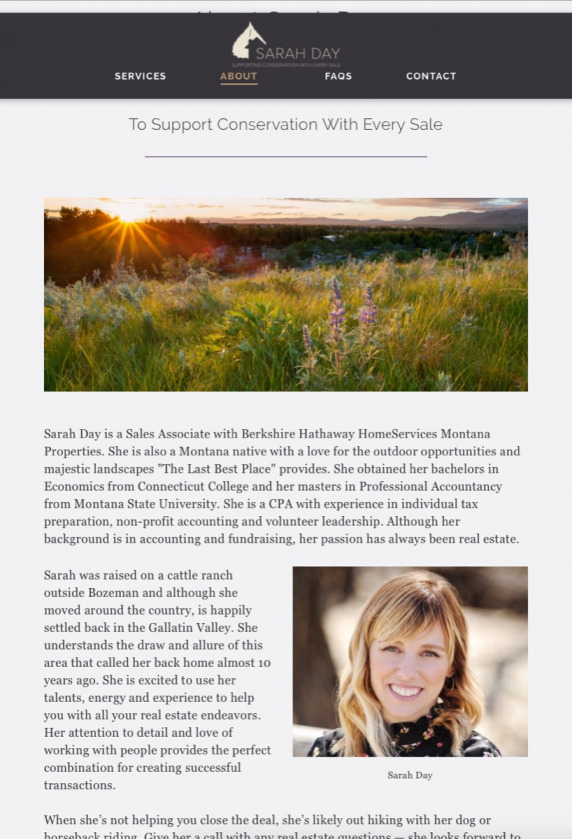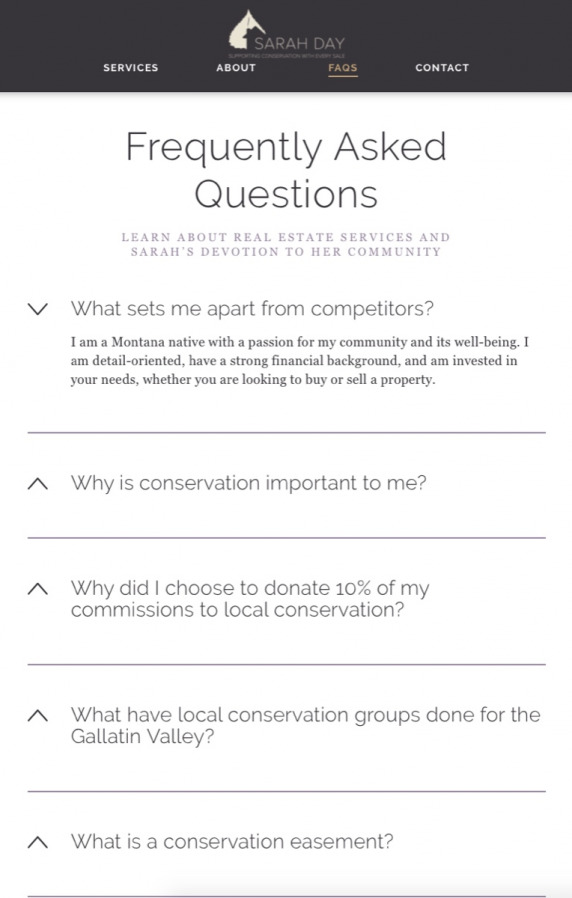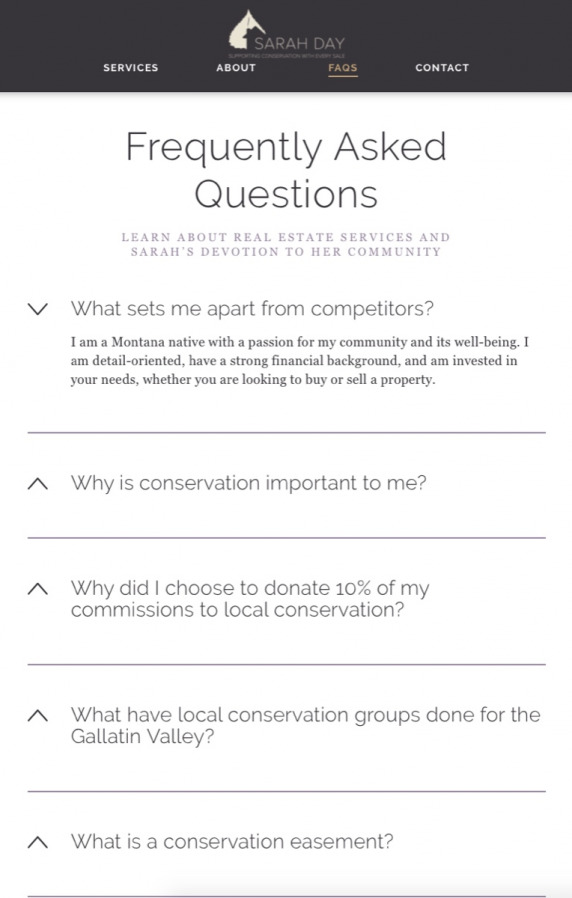 Success
All of Sarah's conservation beliefs and real estate efforts are tied into a clear narrative that supplements the services she offers her clients.
"The team at JTech was wonderful to work with. They listened to my every need and created an amazing website for my business. I would recommend them to anyone."