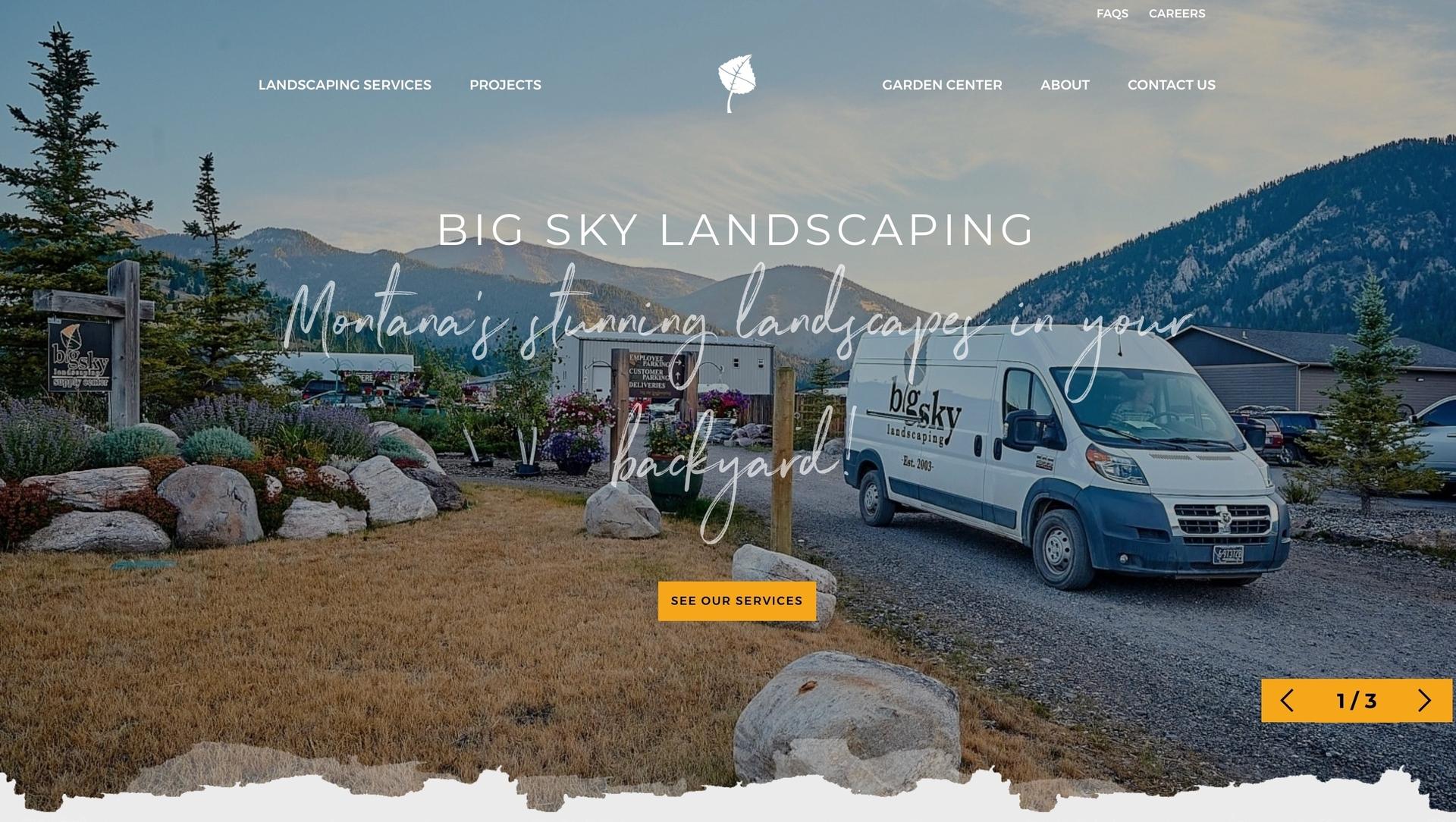 Big Sky Landscaping
Project Overview
Big Sky Landscaping (BSL) hired JTech communications to refresh their old website to help them continue providing the community of Big Sky with exemplary landscaping and garden services for nearly two decades.
BSL needed to hire seasonal workers to keep up with local demand. They also n
eeded a flexible web design that balanced hiring with advertising to new clients. We were excited to help Big Sky Landscaping build a custom website that evolves with their business.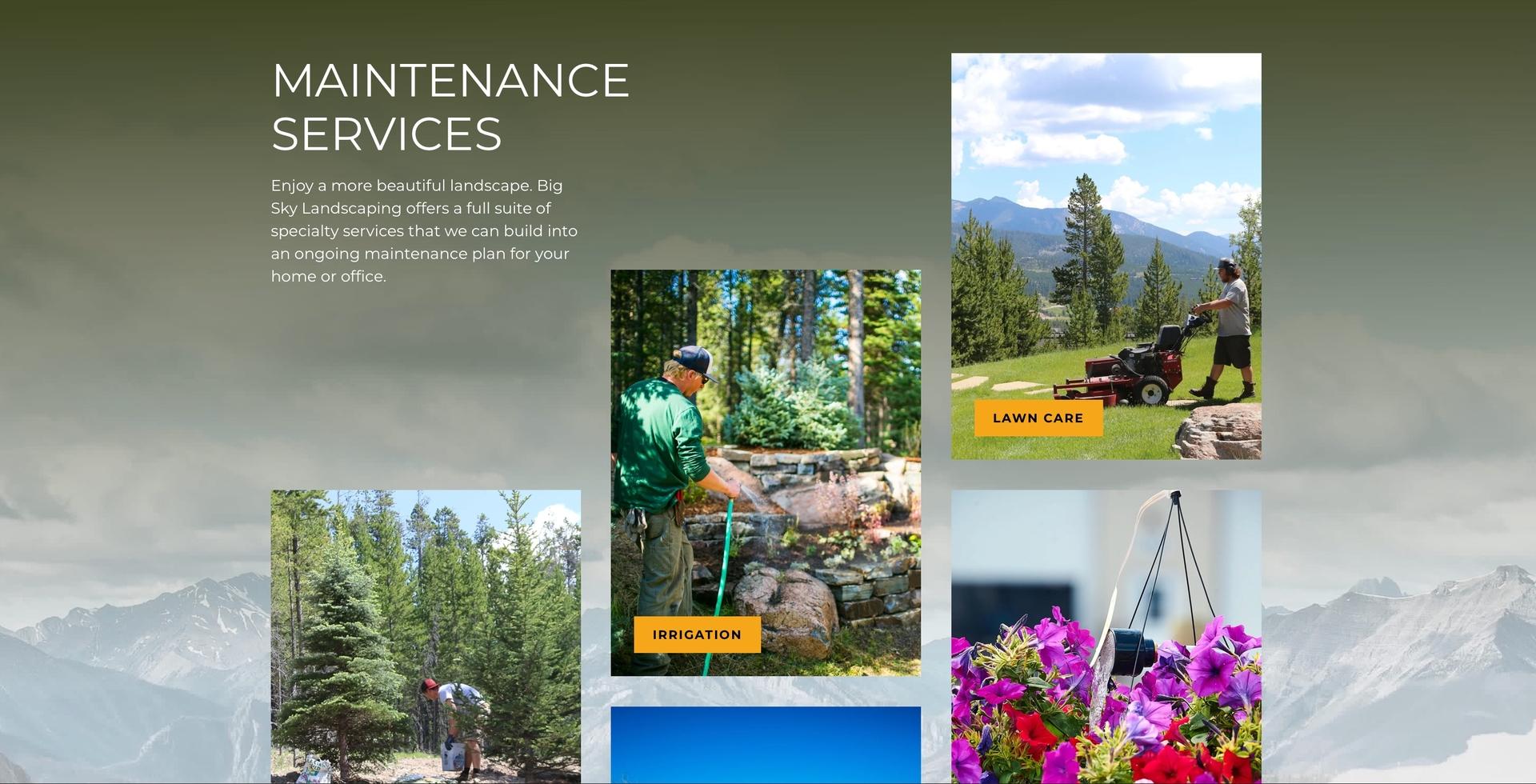 What We Did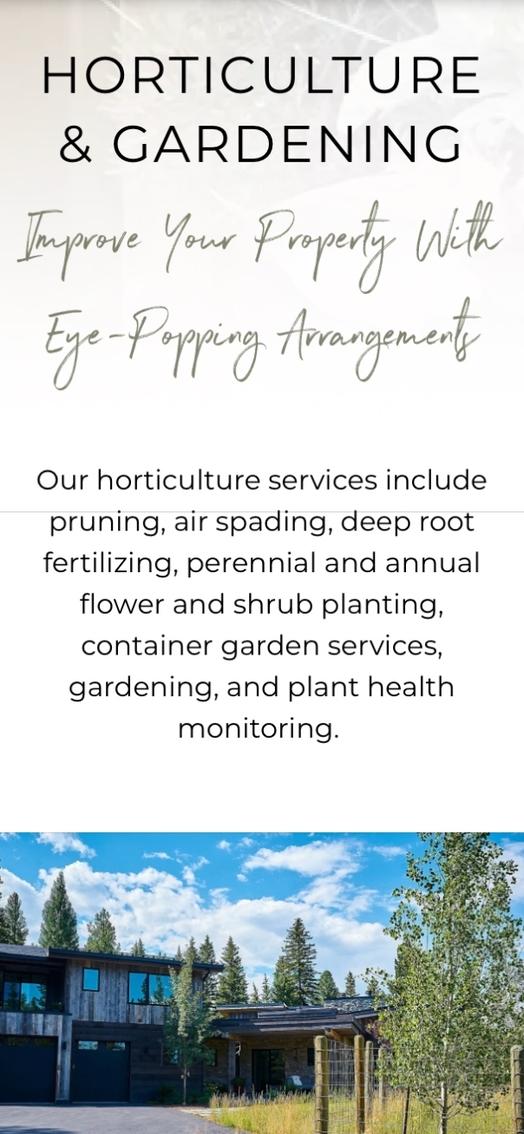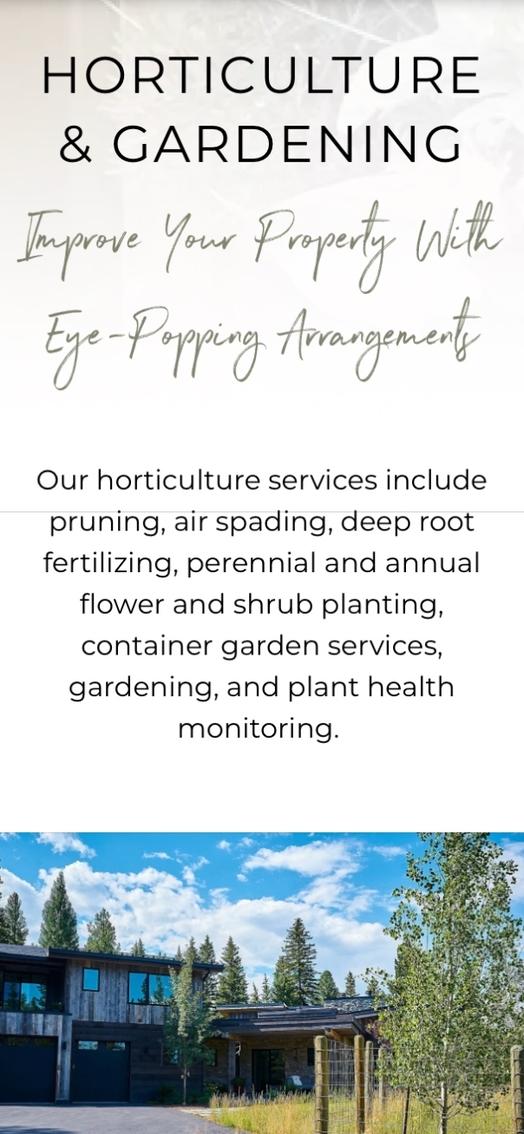 What We Did
Our team worked hard to create a flexible website that met and exceeded BSL's expectations. We used content and web design to accomplish their goals in several key ways:
We created a photo-dependent layout that was extremely well optimized




We created a hiring system that allows BSL to collect applications through their website




We built a striking layout that grabs and holds customer attention




We took photos of their landscaping crew at work—helping their team add vibrant life and familiarity to their website design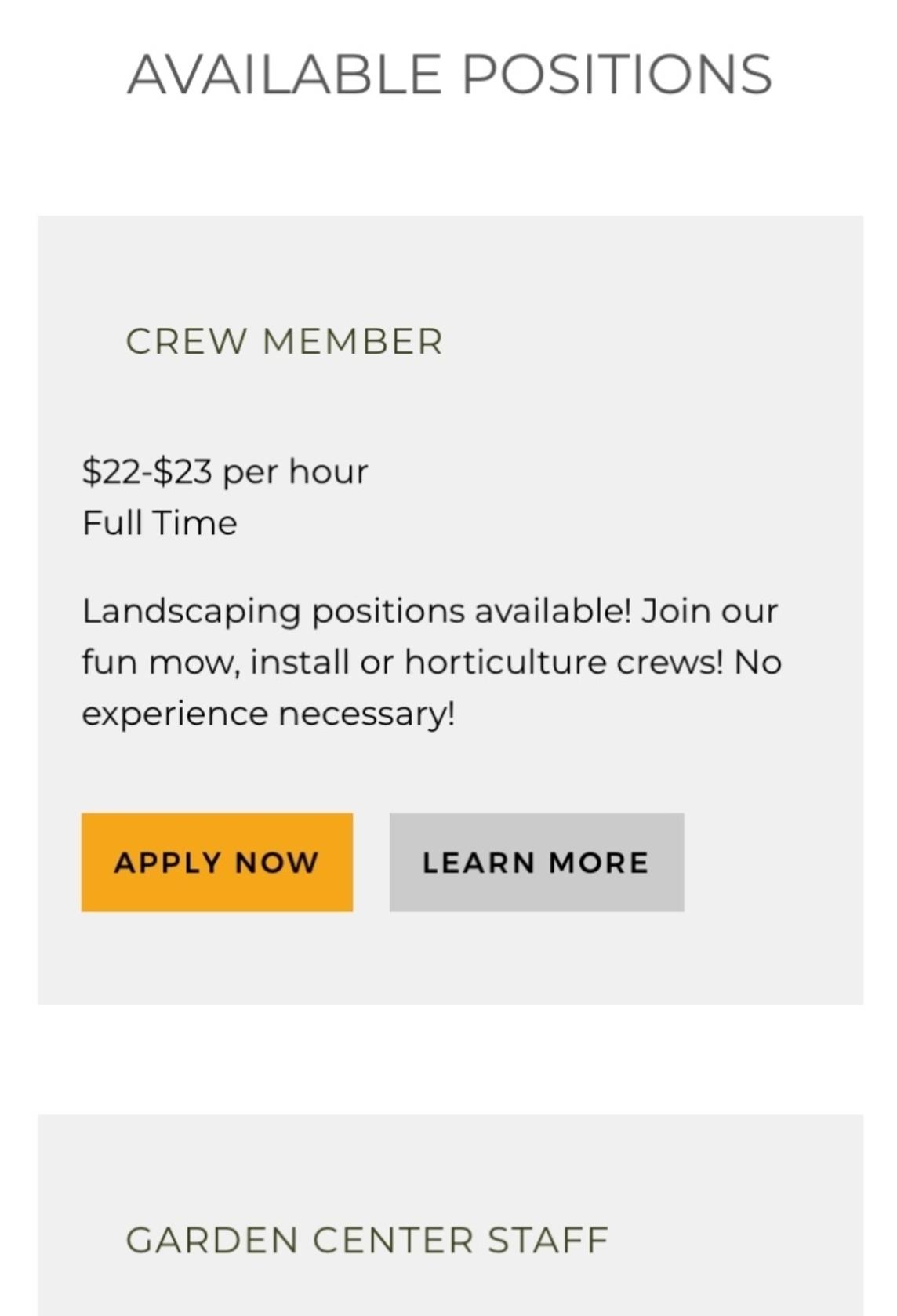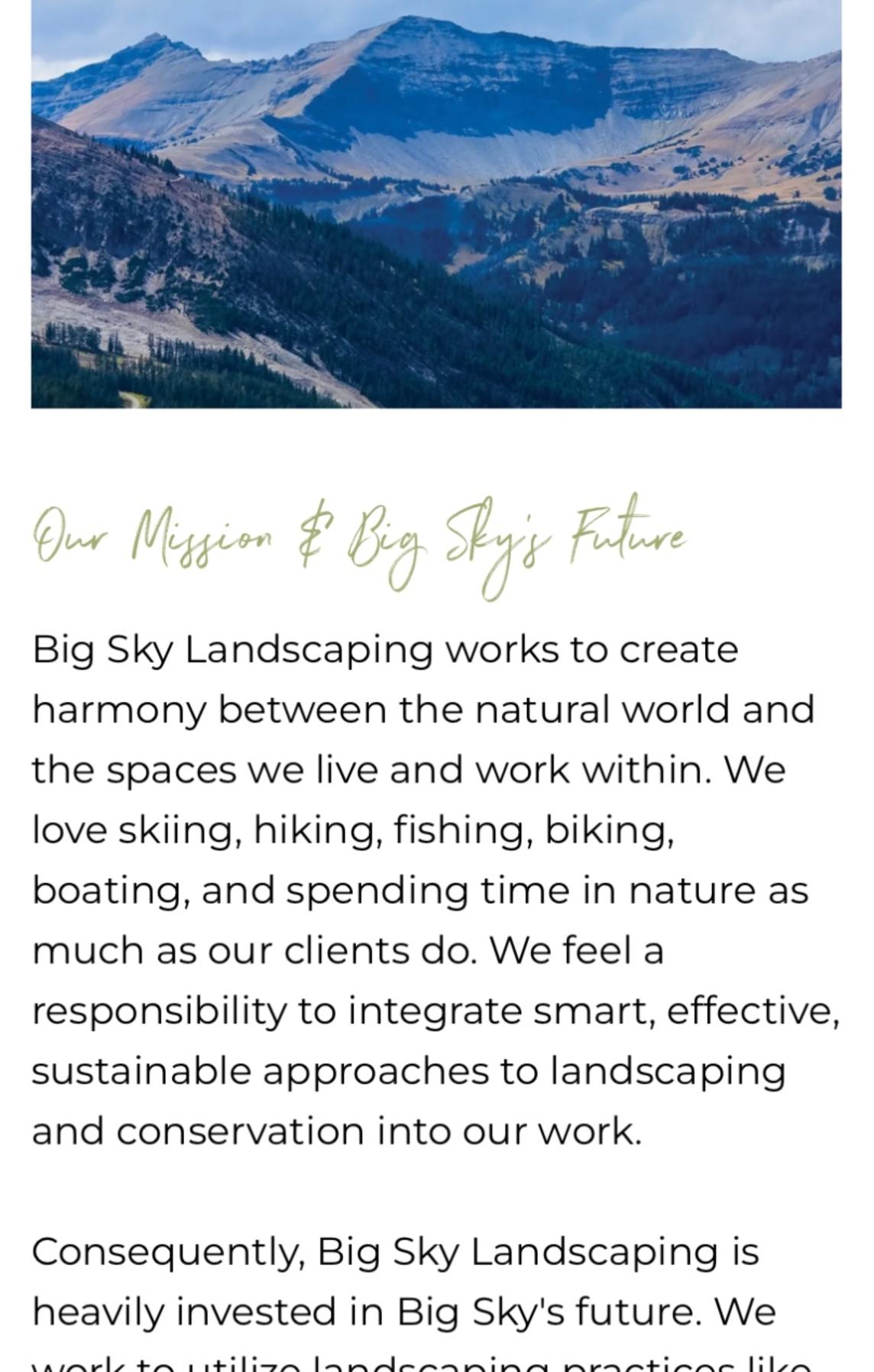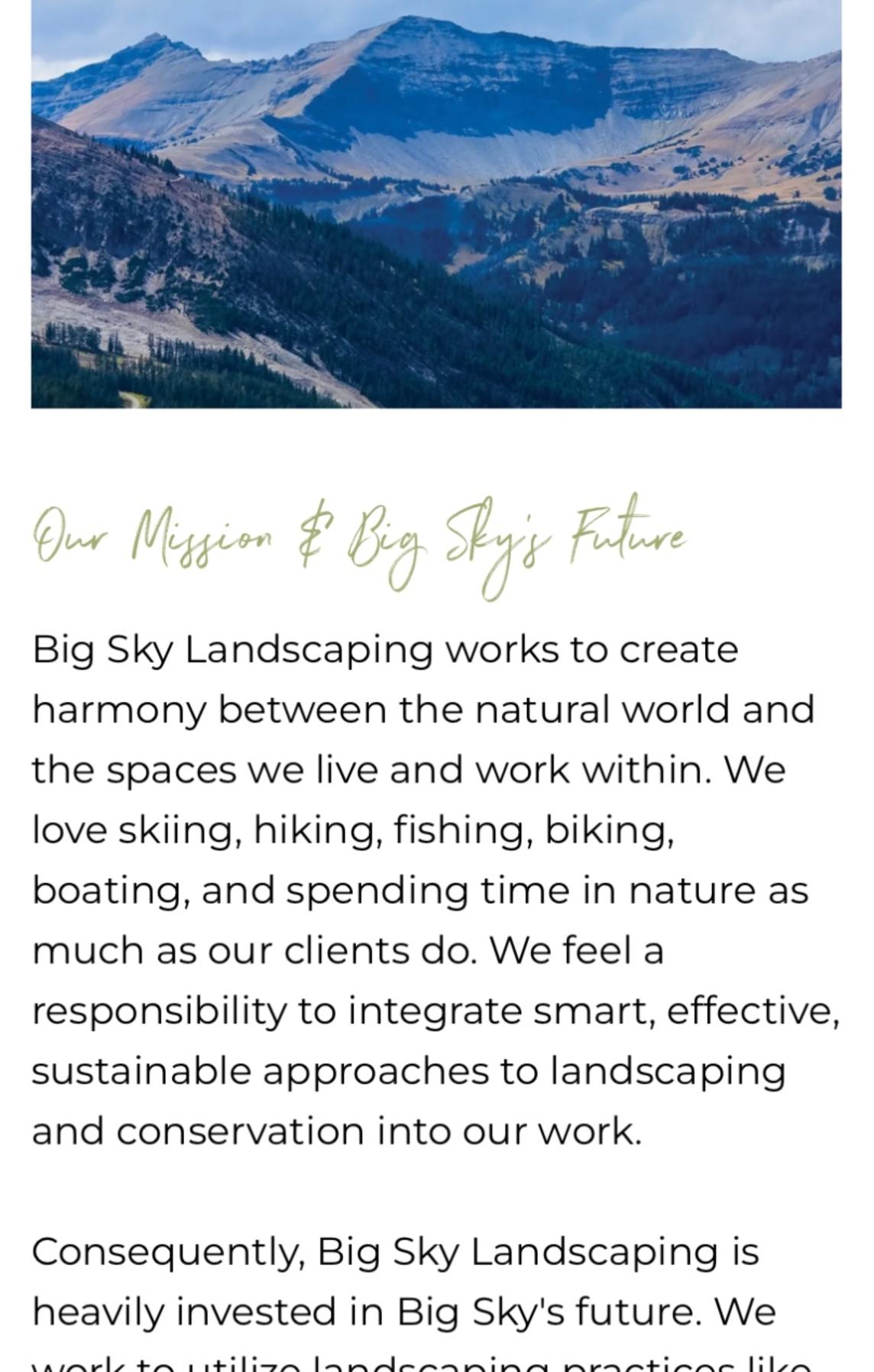 Success
We're proud to say that our team developed a site that will serve Big Sky Landscaping's needs now and well into the future.
The site design we built with BSL is flexible enough to grow rapidly and hire efficiently.
We're excited to see their business continue blooming.