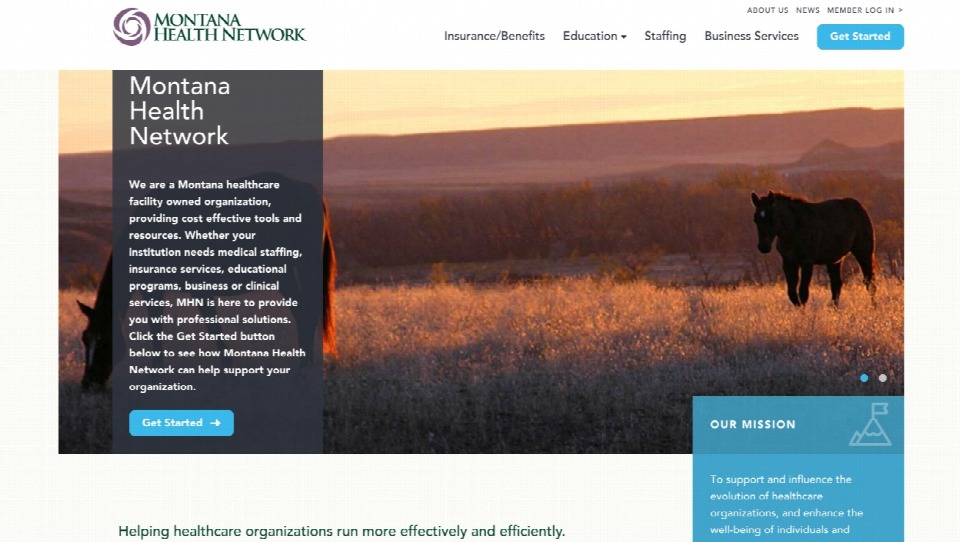 Montana Health Network
Their Story
Montana Health Network was established in 1987 by business insiders who saw the benefit of collaboration as they recognized common needs in their healthcare organizations. Since that time, MHN has developed a wide array of products and services which have benefited those institutions providing healthcare to their communities. The products and services are developed, owned, and governed by the facilities they serve.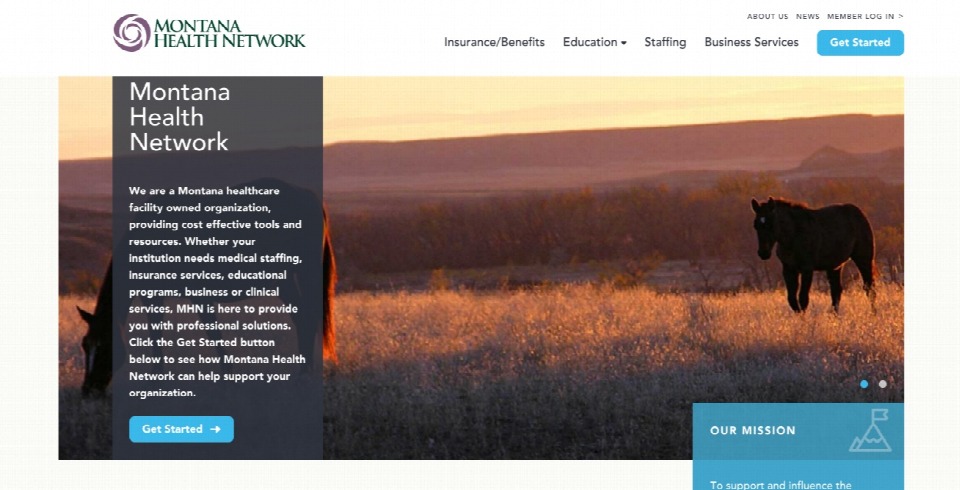 What We Did
What We Did
The Mountain Health Network needed a secure and responsive website that works on all devices. JTech built from the ground up a new website that accomplished that and much more. MHN's new website now is highly-performant, responsive for displaying well on mobile devices, secure since it does not use any third-party software, and is highly customizable, allowing it to grow for the future.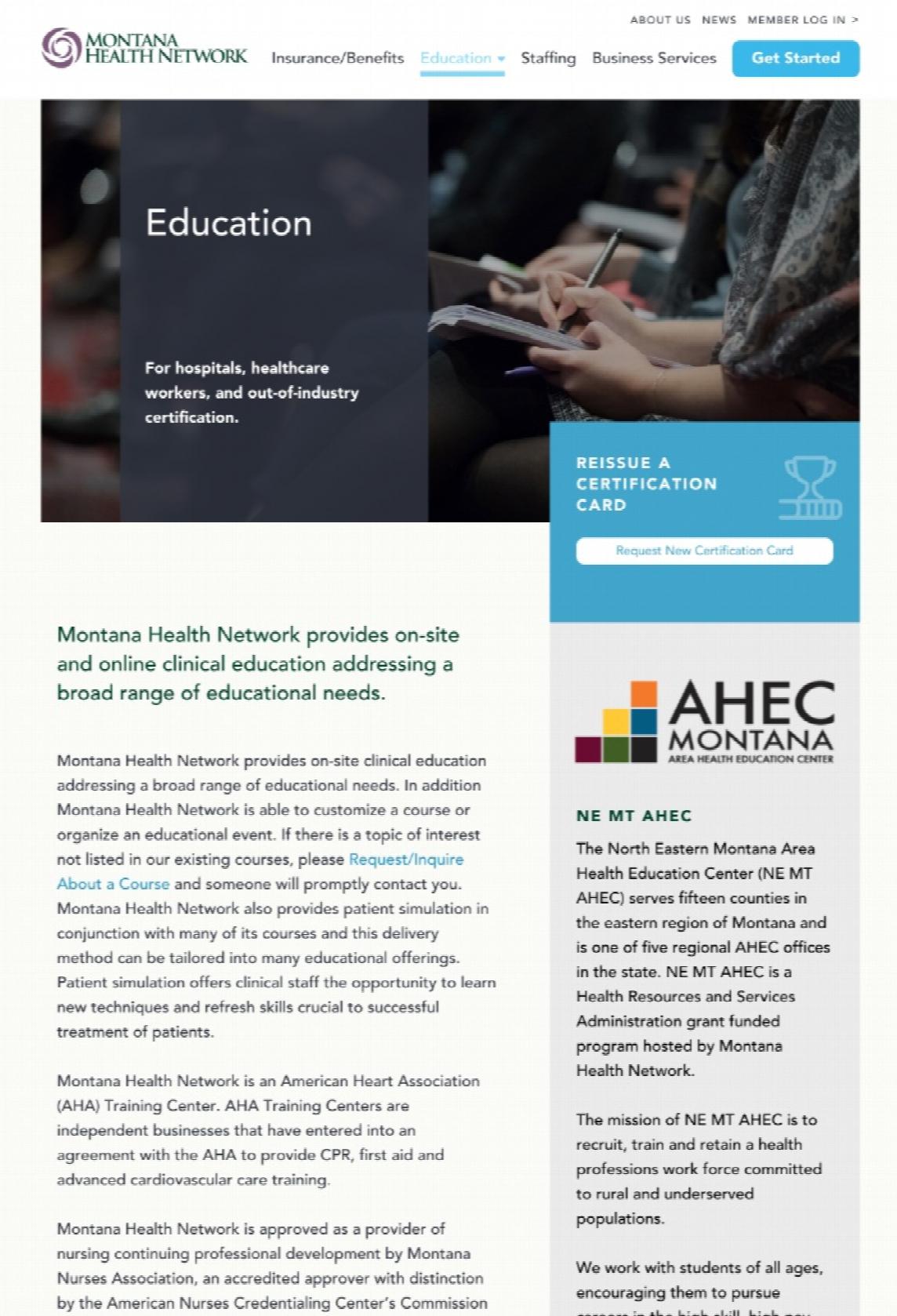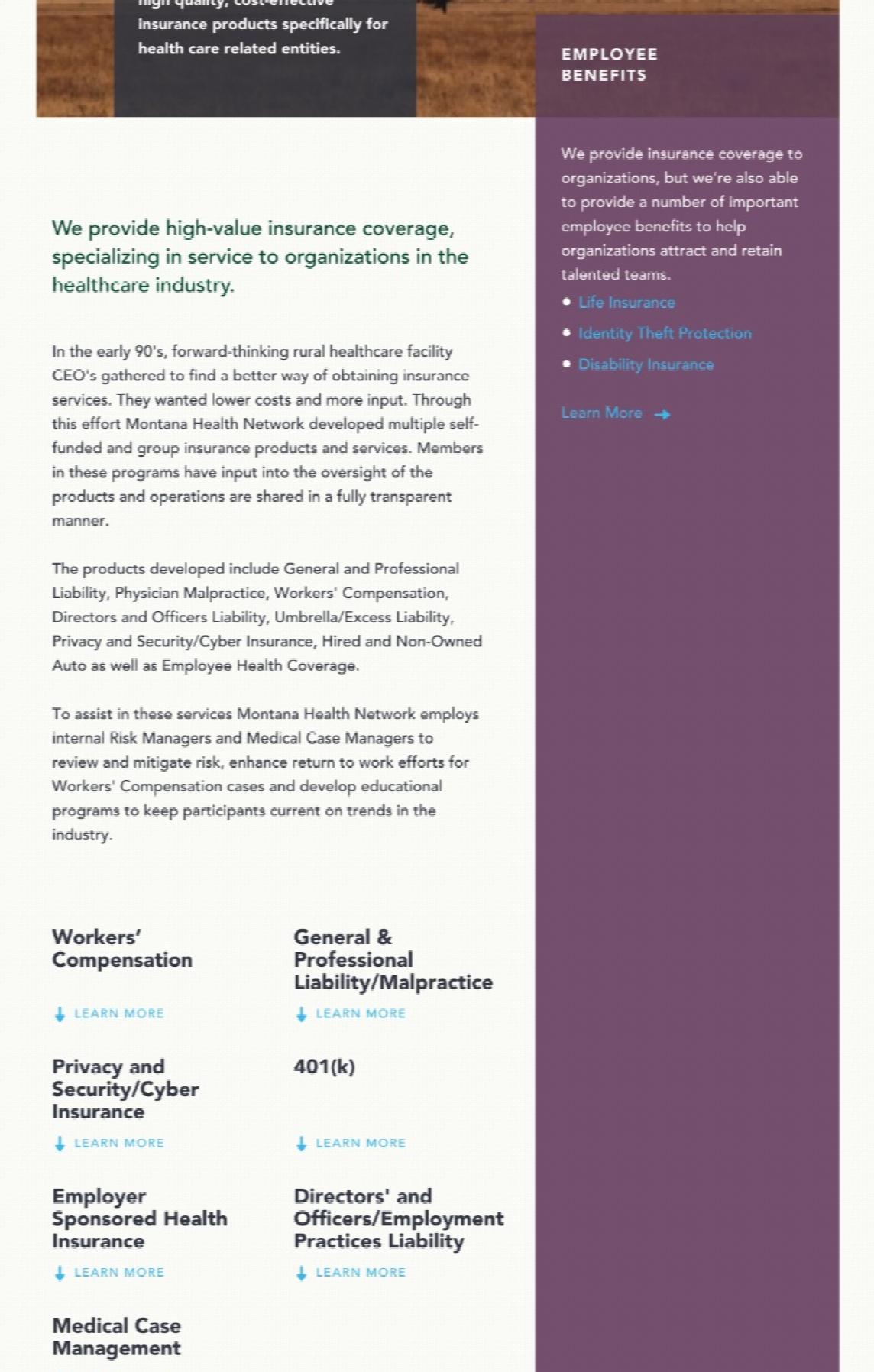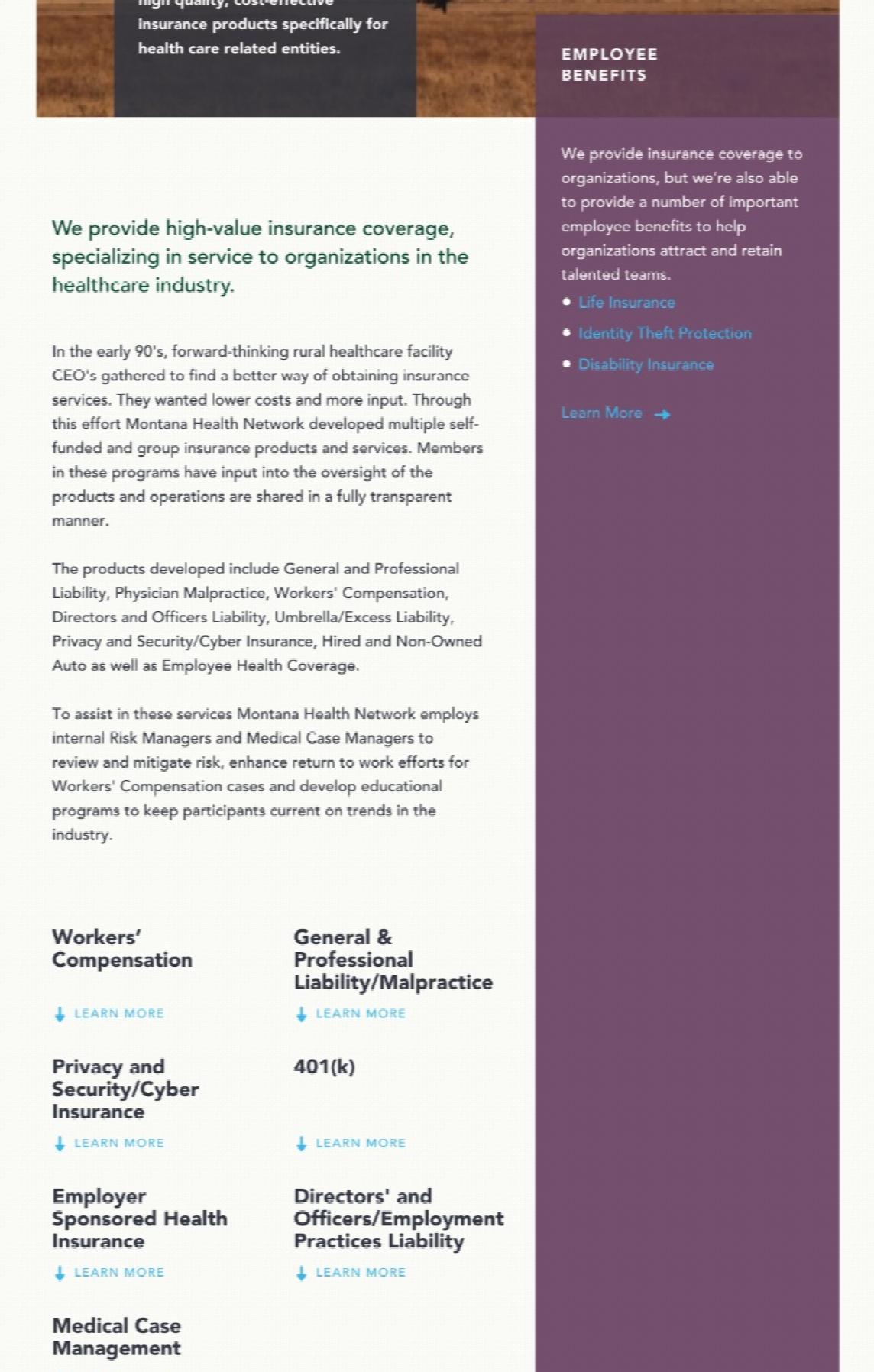 Success
When visiting MHN's new website you will see a clean and modern design that presents its benefits and helpful resources, including online courses and training. The site is lightning fast, which increases user experience and retention, and it has advanced features that allow MHN to monitor and automate business functions. Coupled with the online growth MHN has seen, JTech can chalk this one up to a win.