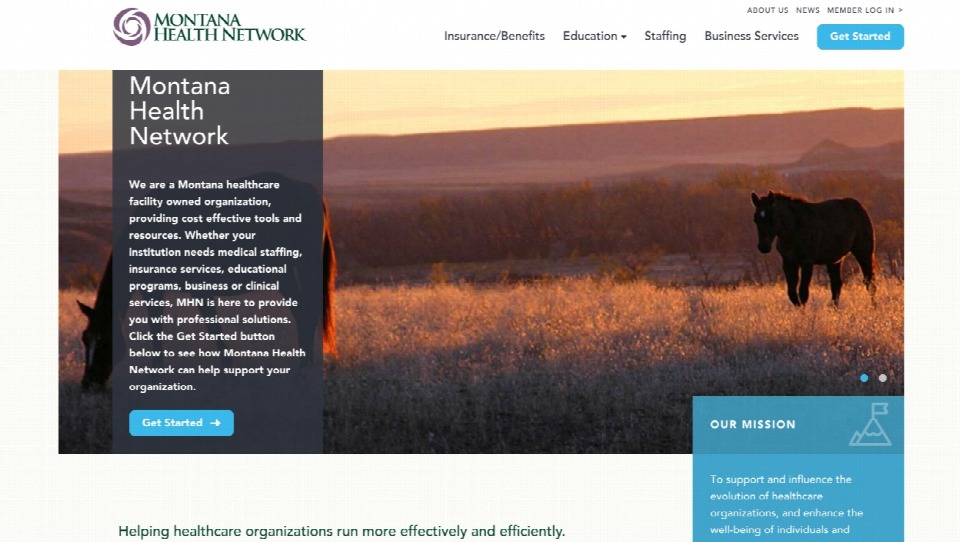 Montana Health Network
Project Overview
Montana Health Network hired our website design team to create a performant, responsive website that would allow them to more easily support, educate, and manage their staff of traveling nurses.
Montana Health Network was established in 1987 by business insiders who saw the benefit of collaboration within their healthcare organizations. MHN has since developed a wide array of products and services that provide healthcare to communities in need across Montana. Their products and services are developed, owned, and governed by the facilities they serve.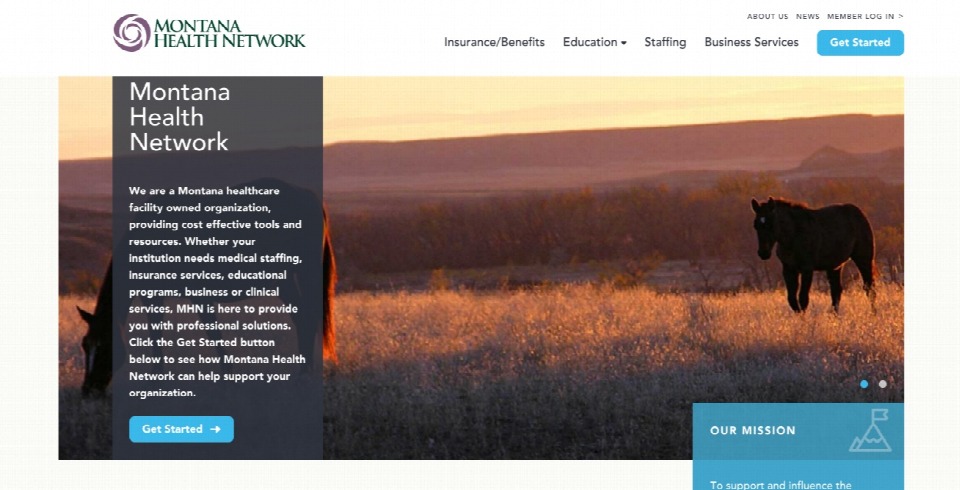 What We Did
What We Did
Our website design team built the Montana
Health Network an accessible, mobile responsive, and performant website. Specifically, our design & development teams created:
A password-protected time-tracking system
A custom online course training system
Easy to access resources for both healthcare institutions and providers
A refreshed design that is easy to navigate, visually dynamic, and free from plugins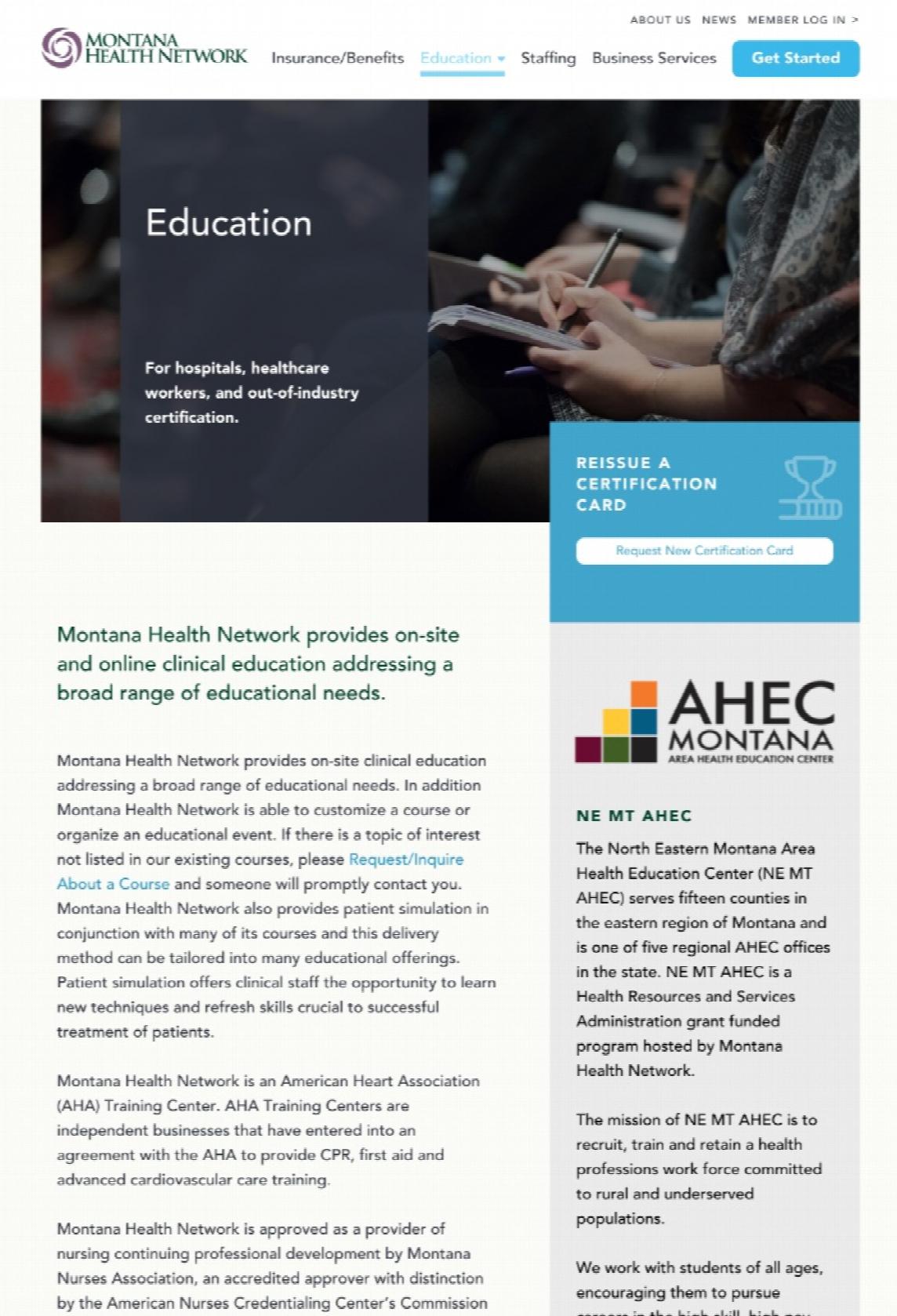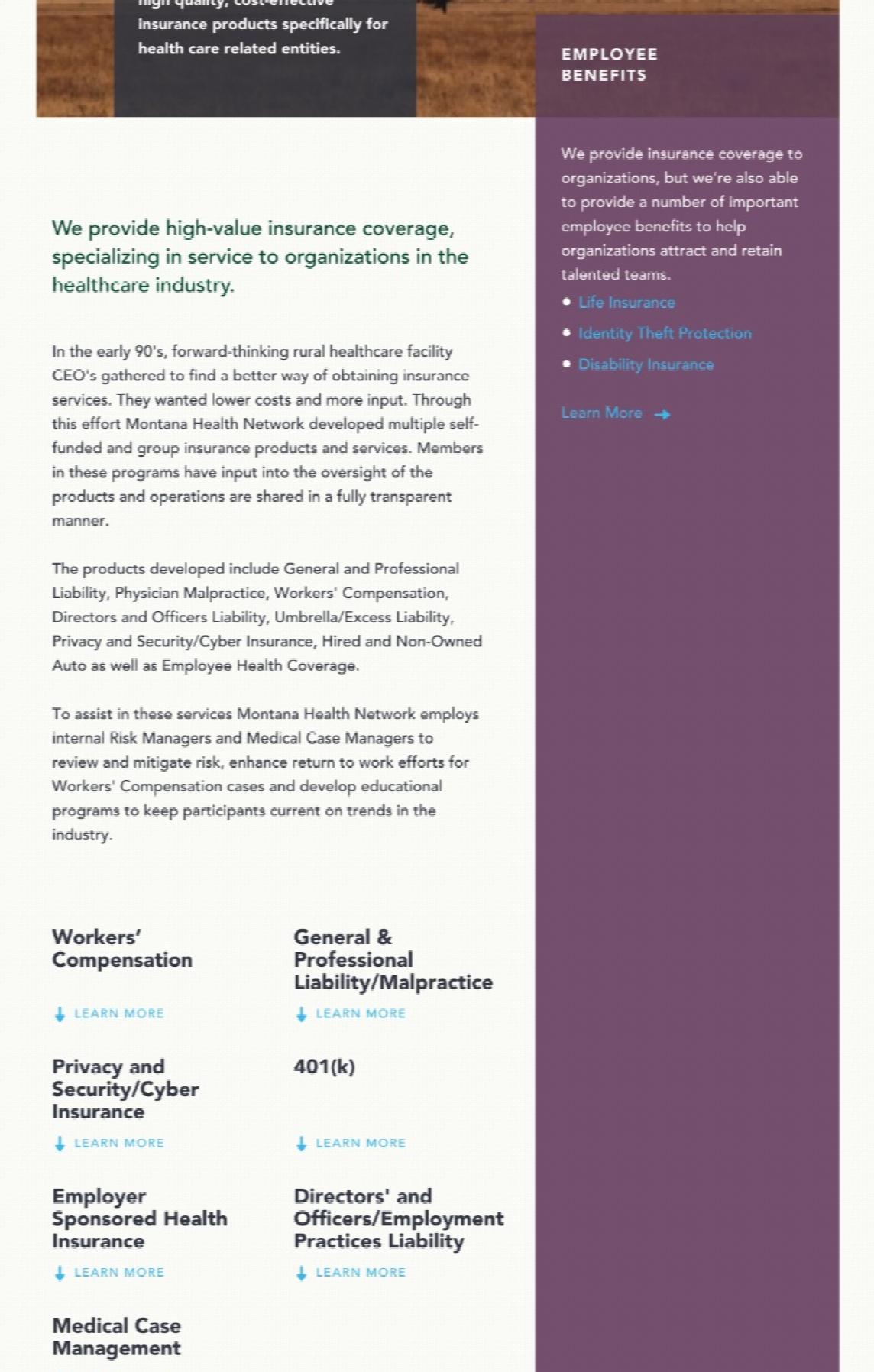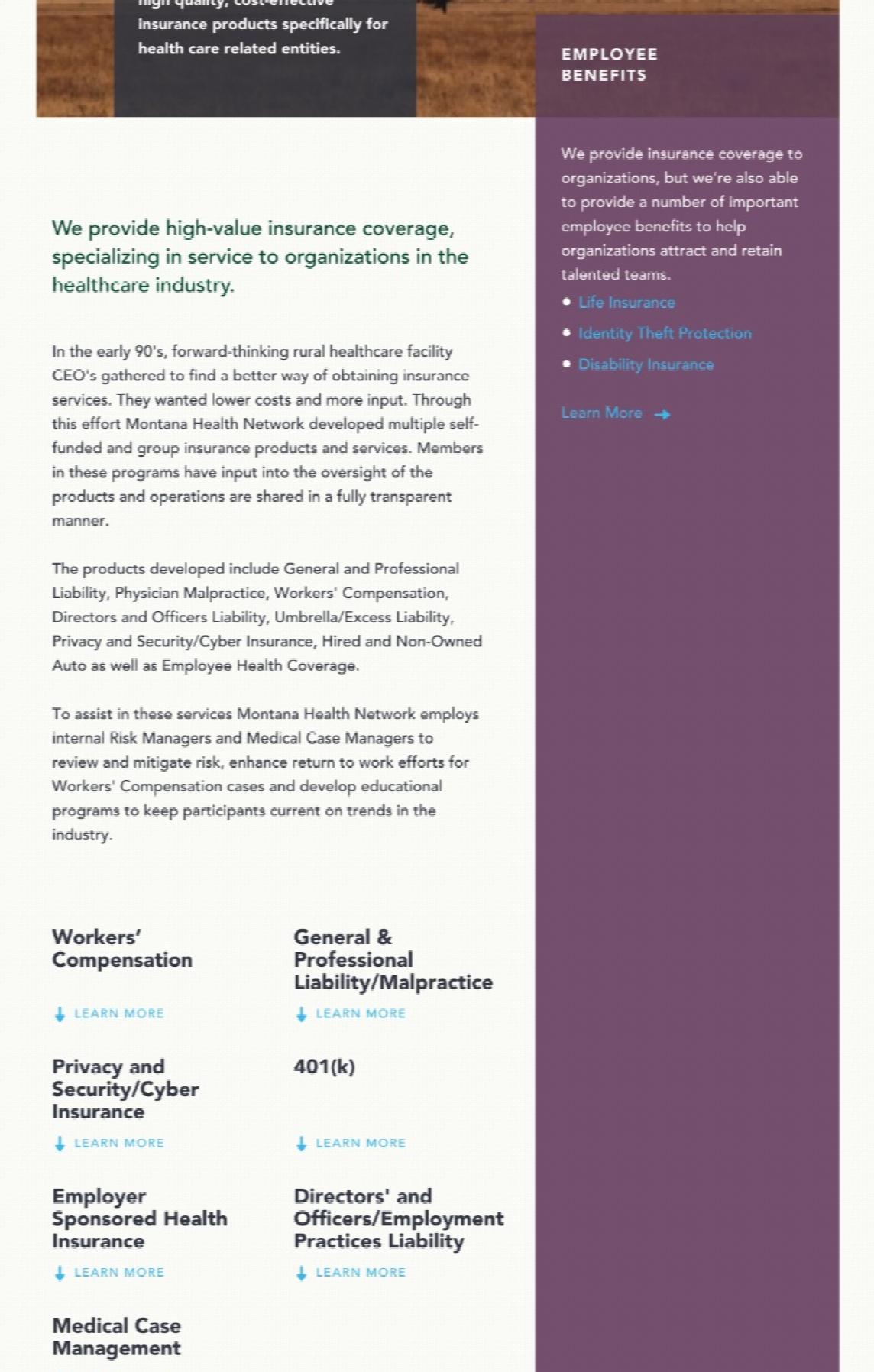 Success
We built MHN a website filled with tools that will accelerate their ability to provide effective care throughout Montana.
We're excited to see how MHN can continue healing communities throughout Montana—especially in rural areas.