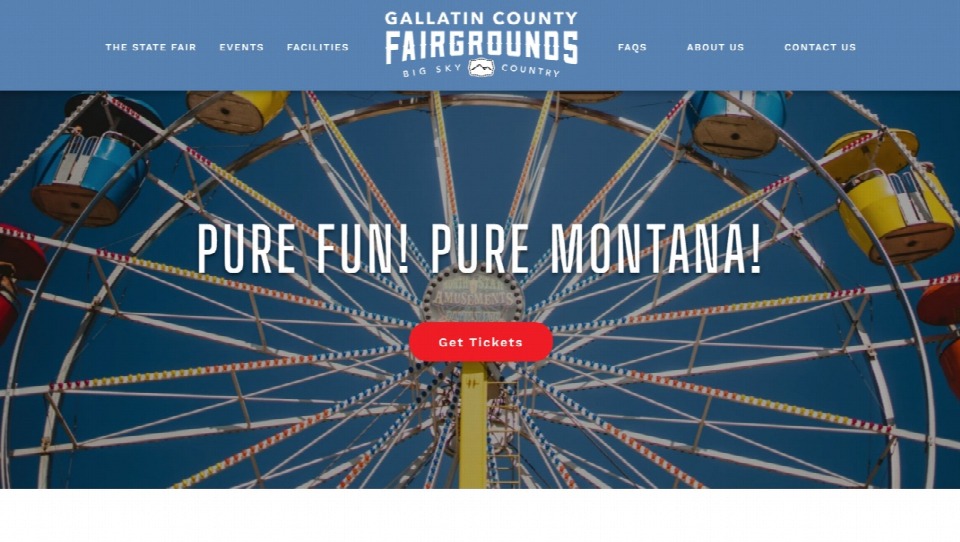 Gallatin County Fairgrounds
Project Overview
Our website design team built the Gallatin Valley Fairgrounds a performant refreshed website filled with information.
The Gallatin County Fairgrounds began as a humble agricultural gathering for farmers in 1903. Now, they've grown to 26 buildings spread across 76 acres. The fairgrounds serve as a true center for activities and events that unite the Bozeman community. They host events for sports, educational, and agricultural groups. They also host events like wedding receptions, class reunions, and commercial functions.
We needed to design a website that could be adapted to meet all the GCF's event needs while creating a memorable experience.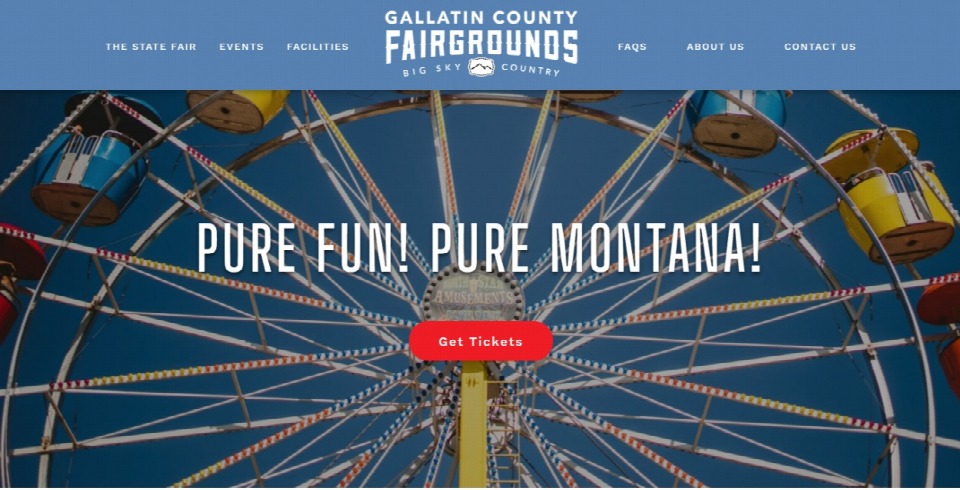 What We Did
What We Did
Our designers worked to bring the old
Gallatin County Fairgrounds website into the modern era. We did several things to create an eye-catching, performant, information-dense website for GCF by:
Creating a page dedicated to eye-catching pictures and information about buildings, outdoor spaces, rental information, and services

Creating a full events page that allows the GCF to advertise public events




Adding a state fair countdown clock to the home page

Creating a careers page to help them to hire seasonal staff

Adding a vendor application upload field on their contact form

Integrating their mass mailing tools via API
The Gallatin County Fairground's new website design primes them to help their team connect with the Bozeman community.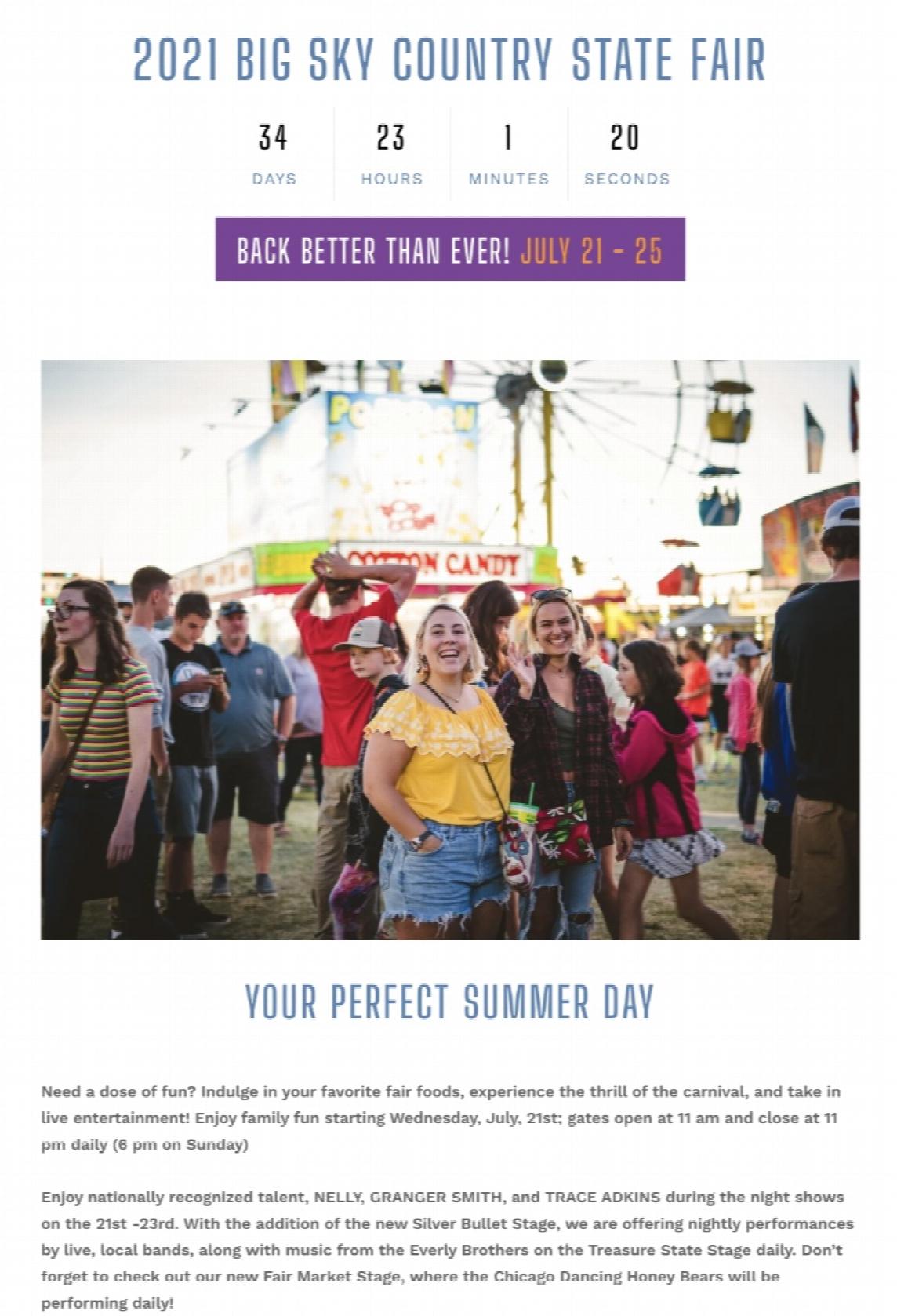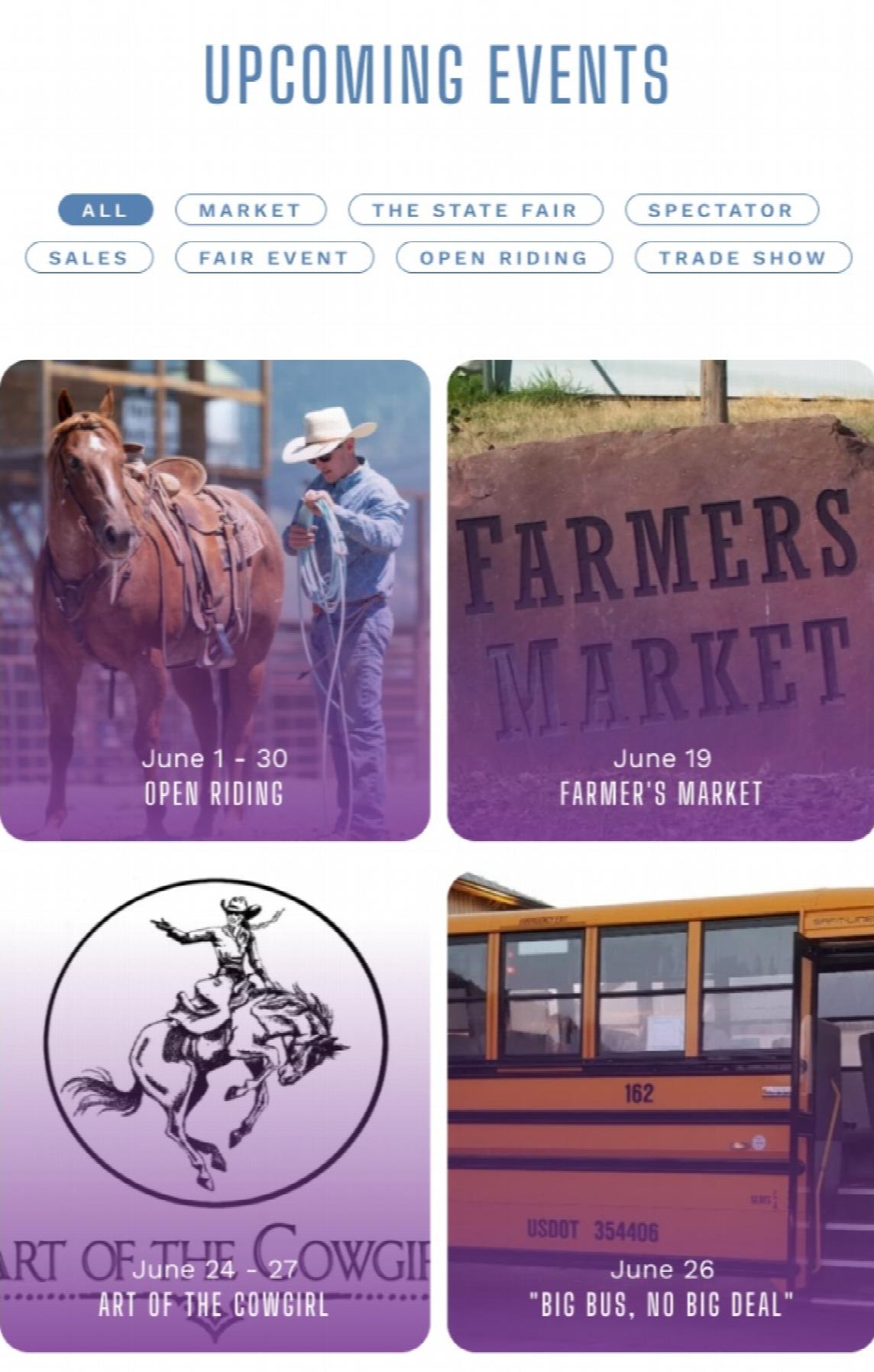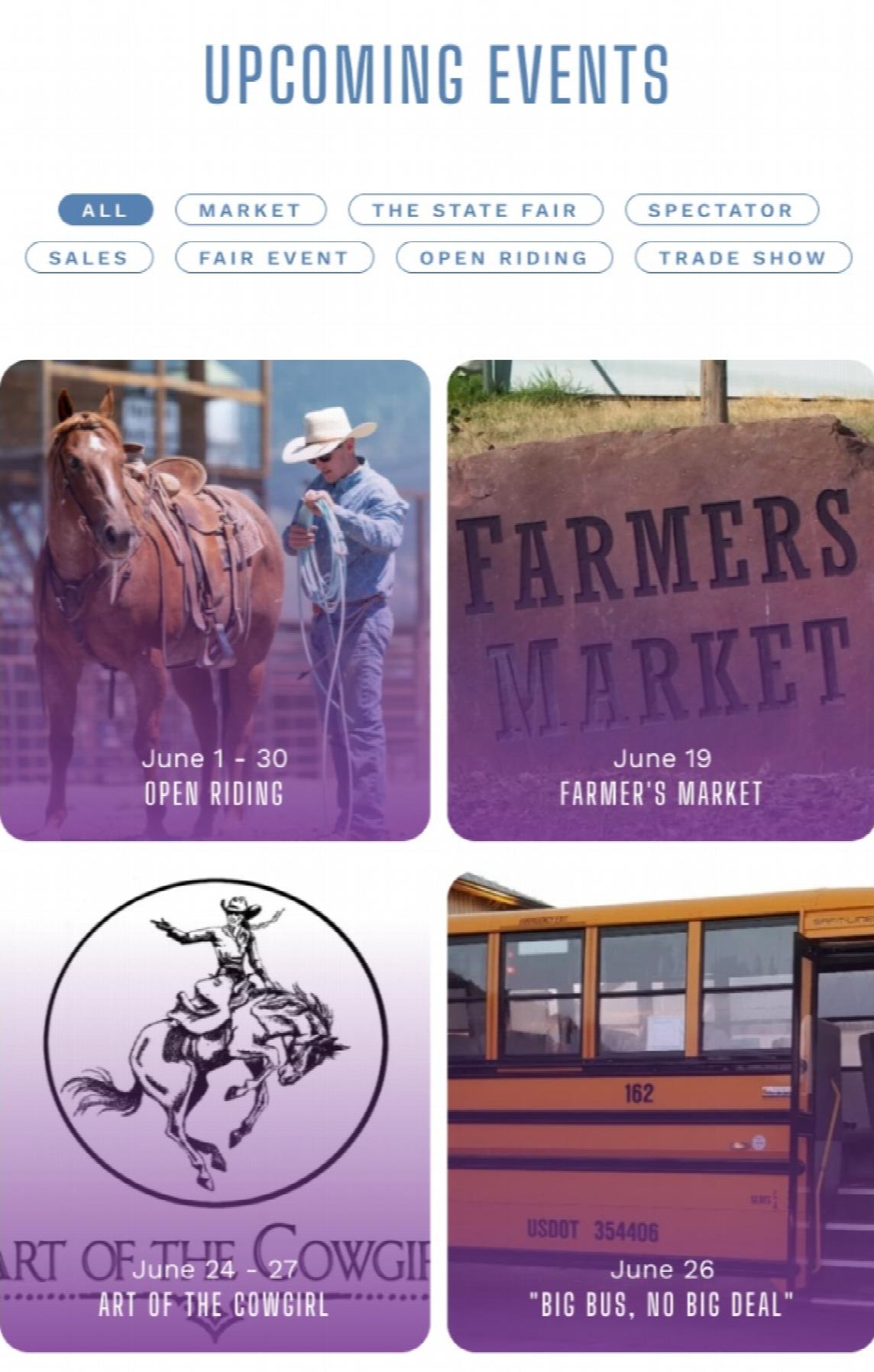 Success
We're happy to say that the GCF's website refresh resulted in a site that was easier for everyone to use. Customers benefit from clarified navigation, a streamlined update process, and integrated fairground maps for each event. Fairground employees have an easier time updating the site and accepting vendor applications.
Overall, the Gallatin County Fairgrounds now has a refreshed website that brings them closer to Bozeman's community.