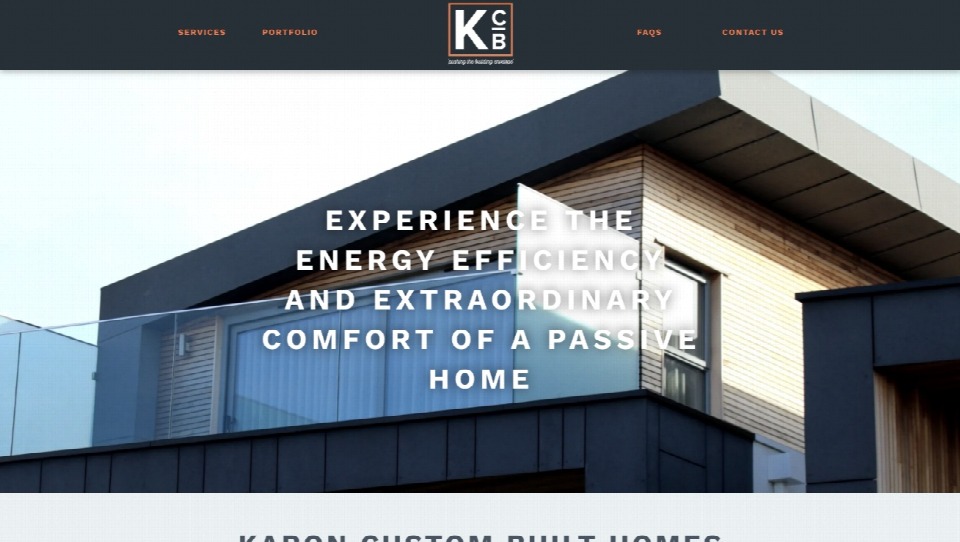 Karon Custom Built
Their Story
With decades of experience, this Montana home builder takes a comprehensive approach to every home they build. Working to build high-end and high-performance homes, Karon Custom is Montana's premier Passive Home builder. Passive homes provide unmatched comfort with superb indoor air quality by using natural heating, solar gain through high performance windows, and continues insulation through the entire home. Karon Custom strives to bring the most environmentally and energy efficient homes to all of Montana.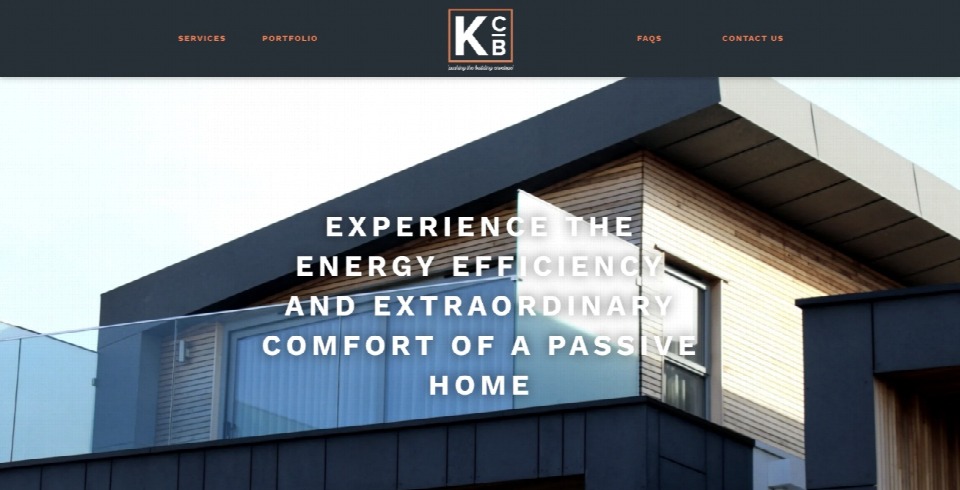 What We Did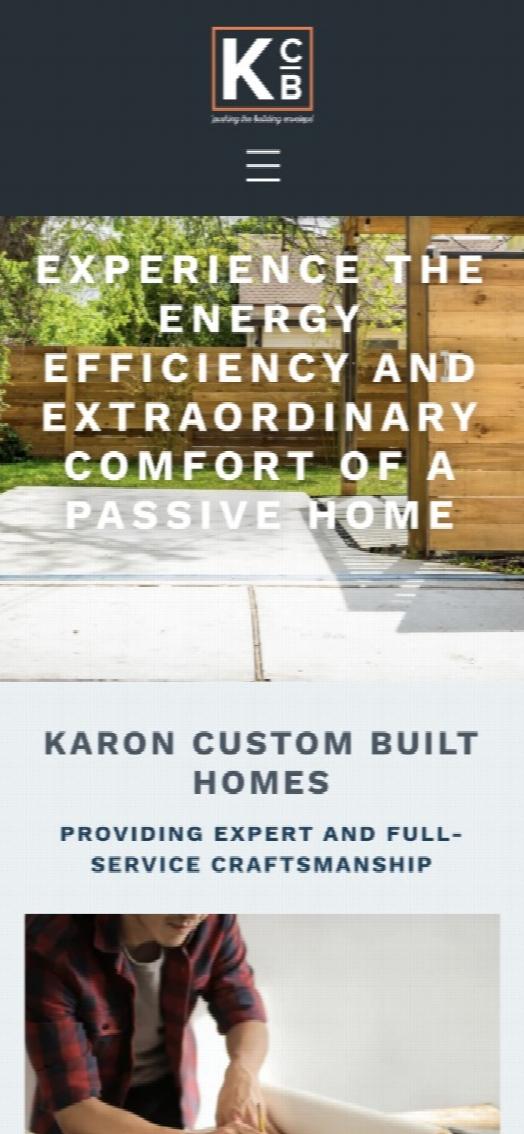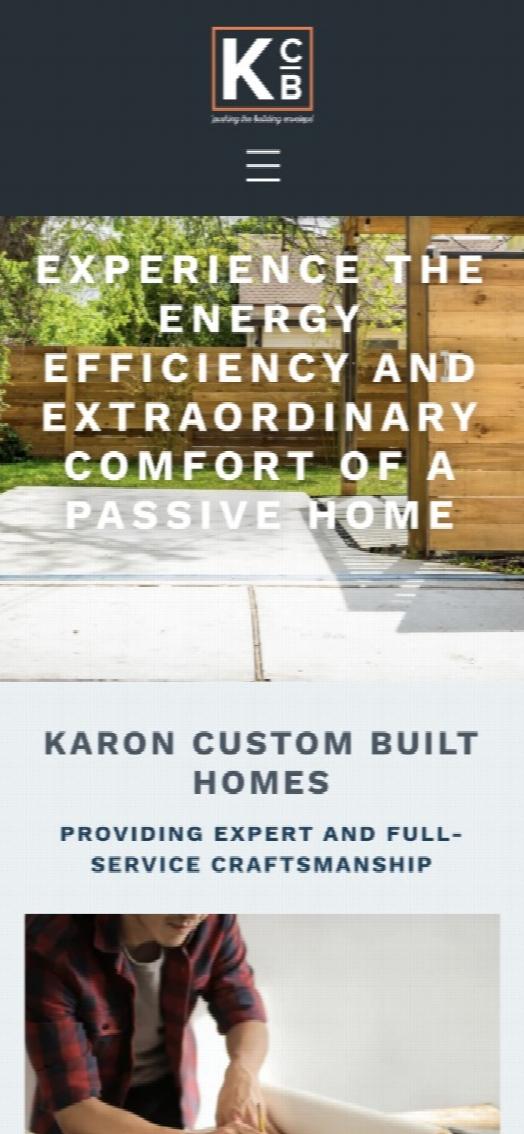 What We Did
JTech built a new website from the ground up for Karon Custom. The new layout simplifies the business and shows what Karon Custom does and how they do it. With a portfolio page that explains what a Passive Home is and how it operates, potential clients can view what their future home will look like and how it will operate. By educating consumers and spreading knowledge about Passive Homes, Karon Custom can more easily engage with clients and eventually sell a new passive home.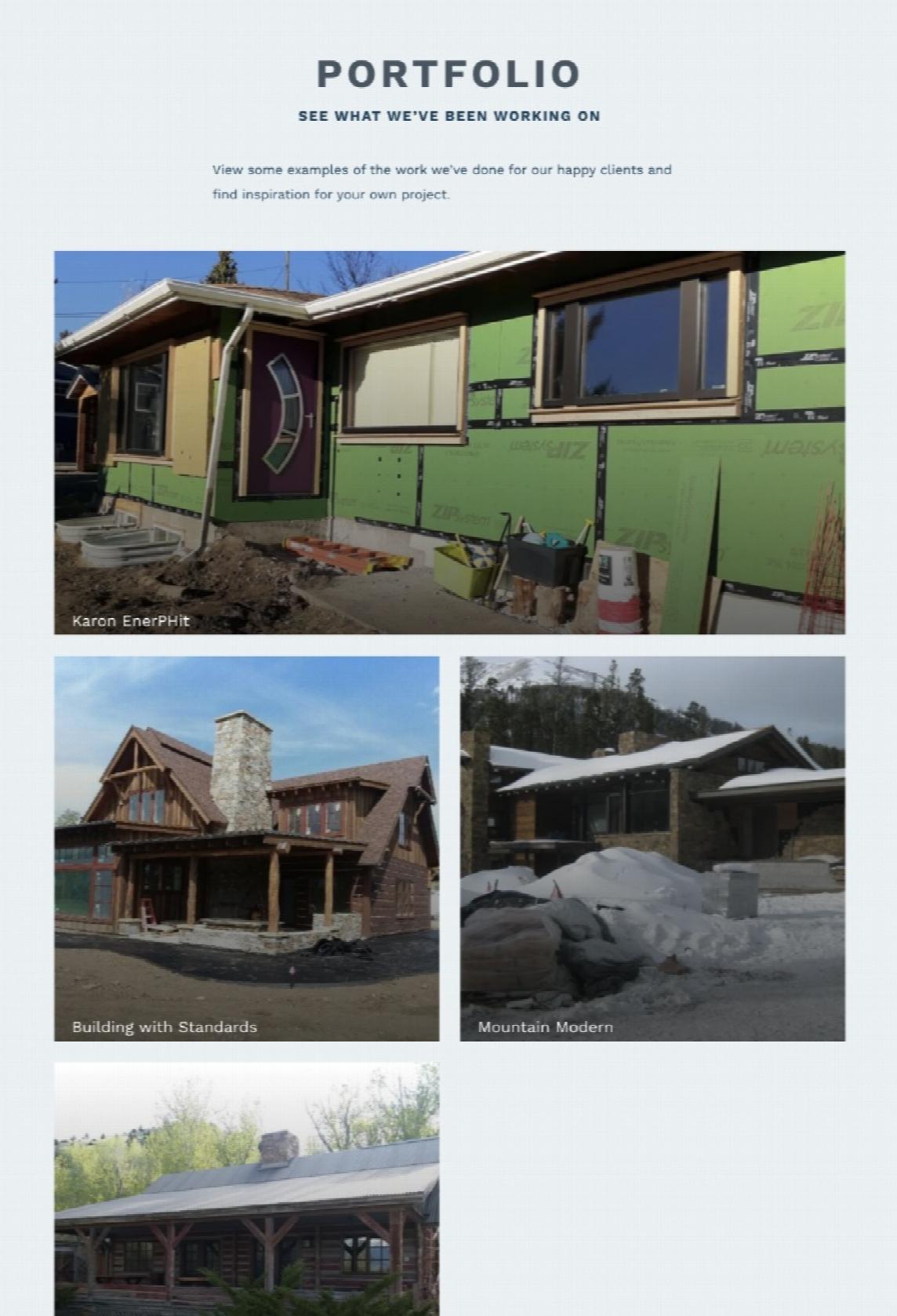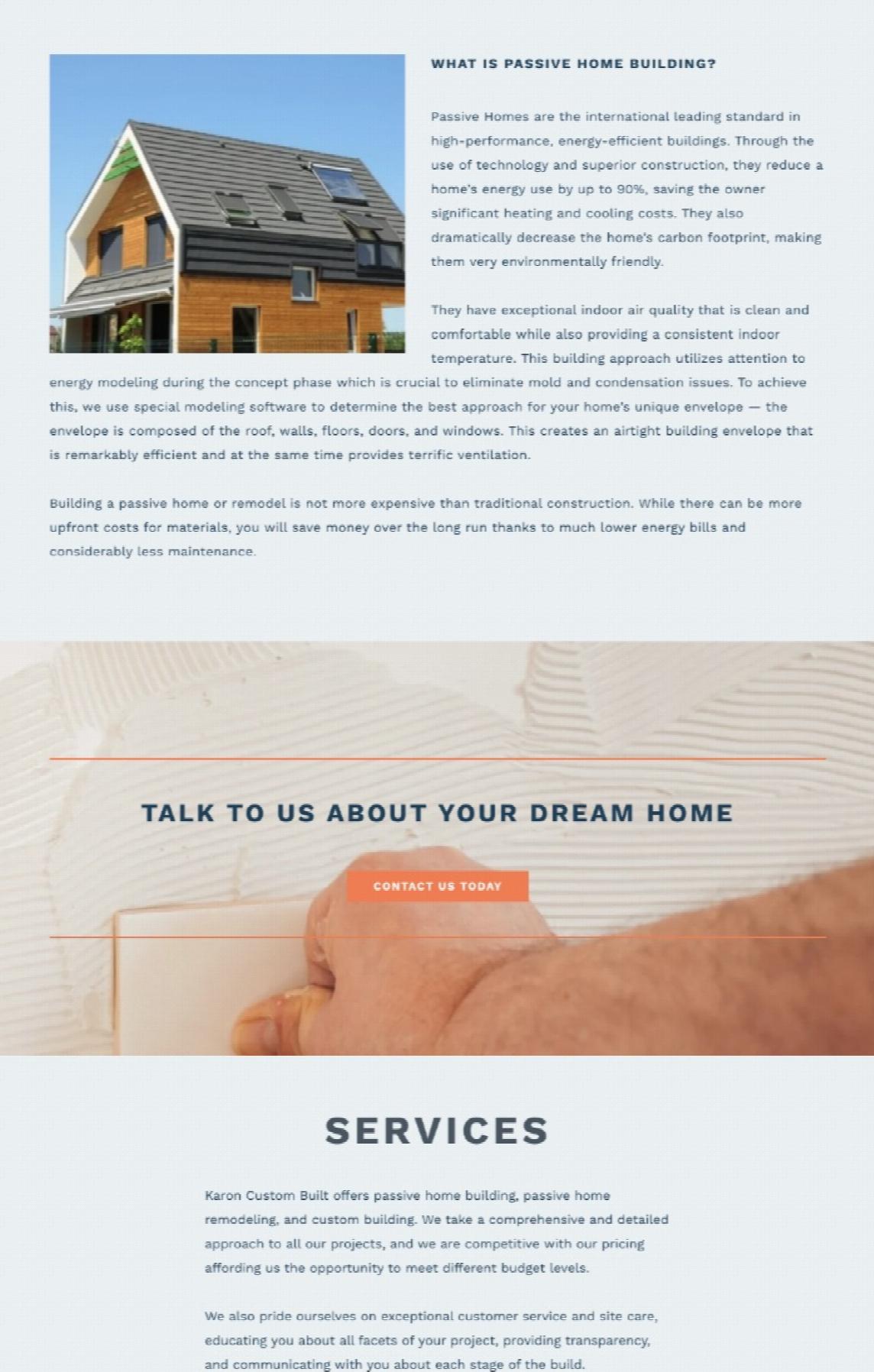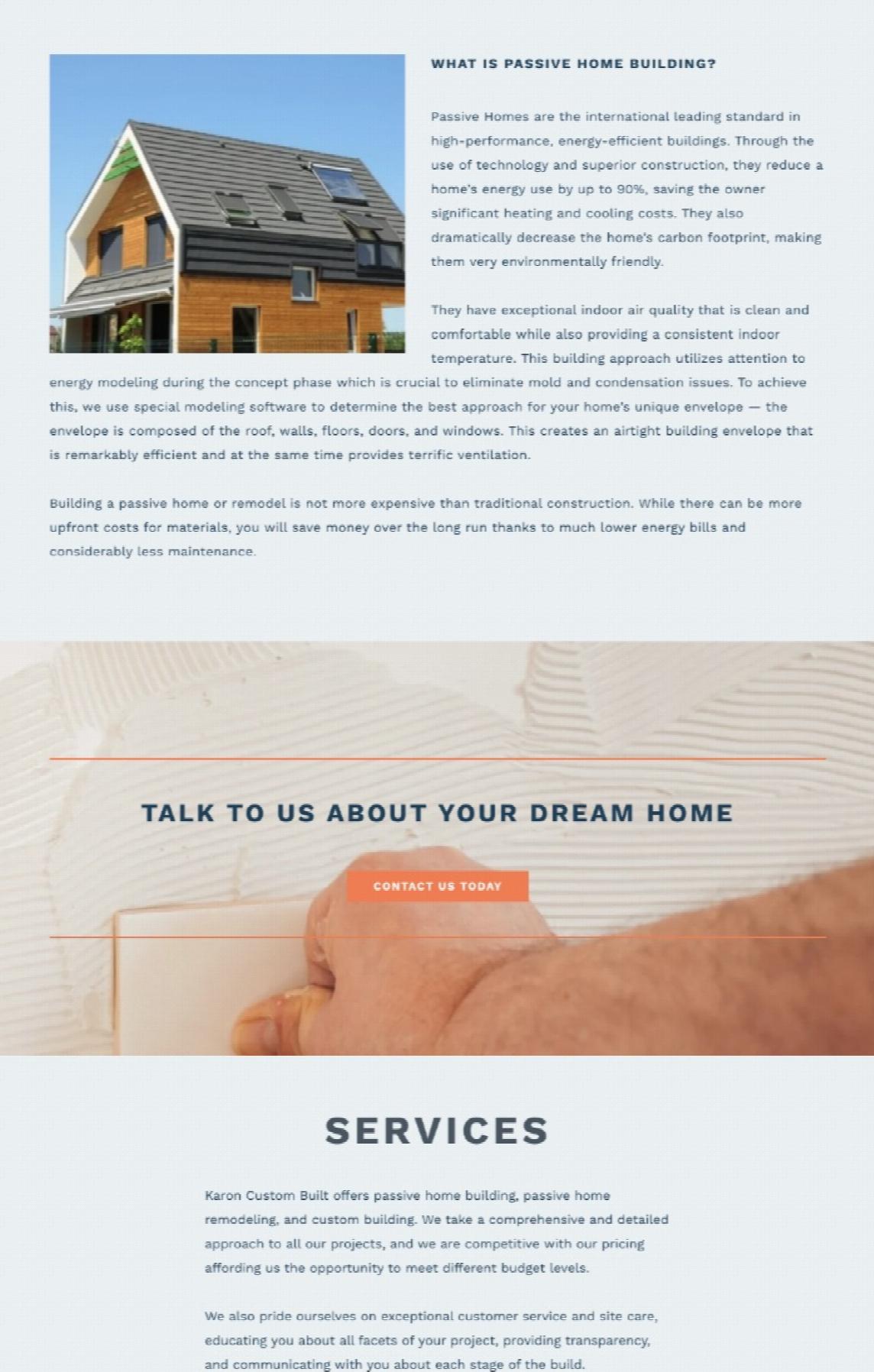 Success
The website is here, and business is up! The straightforward and educational design of the new website allows Karon Custom to grow and make a footprint in Montana. An expanded FAQ section and the showcase of home projects has helped more people understand what a passive home is and why they should choose Karon Custom for their dream Montana home build.