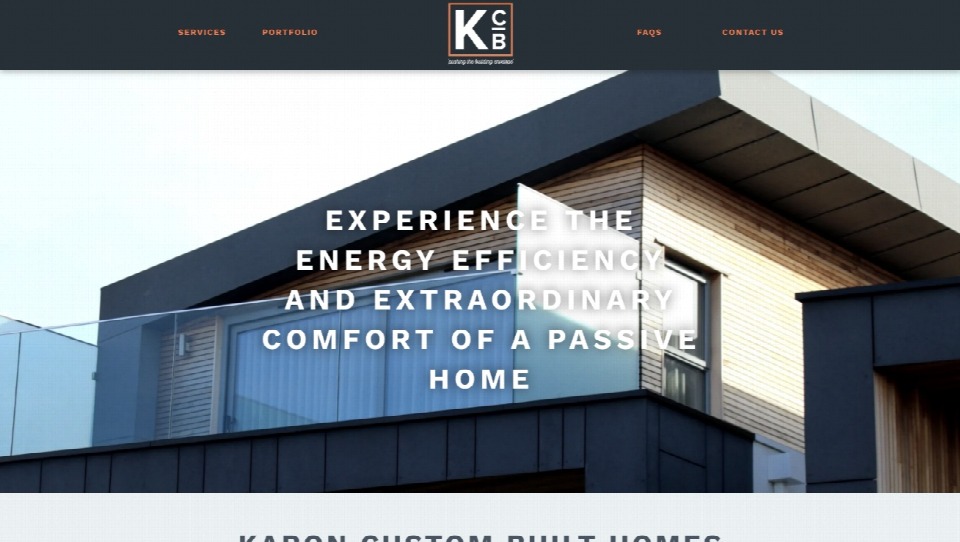 Karon Custom Built
Project Overview
Our website design team built an attractive new site for Karon Custom Built's construction business.
Karon Custom has decades of experience building high-end, passive Montana homes with care
. In fact, they are Montana's premier passive home builder.
Passive homes provide comfort and superb indoor air quality with natural heating, solar gain via windows, and strategic insulation.
Karon Custom strives to build the most environmentally friendly and energy-efficient homes in Montana.
Karon Custom needed us to create a website that wowed and educated their customers.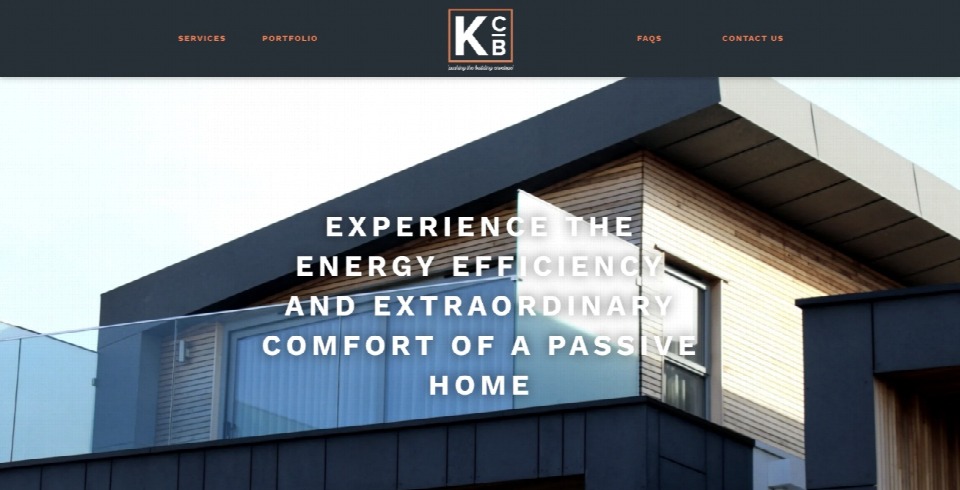 What We Did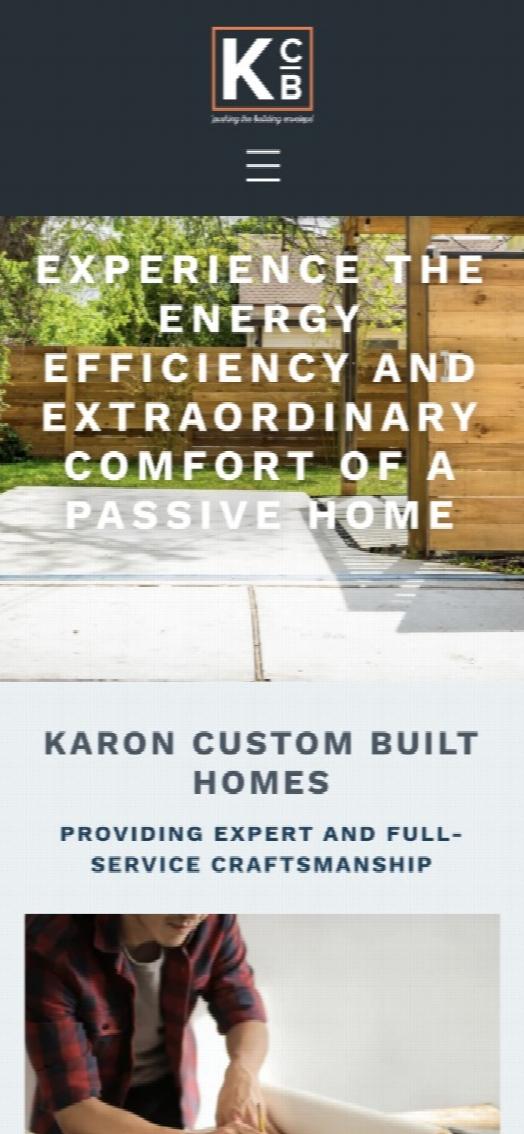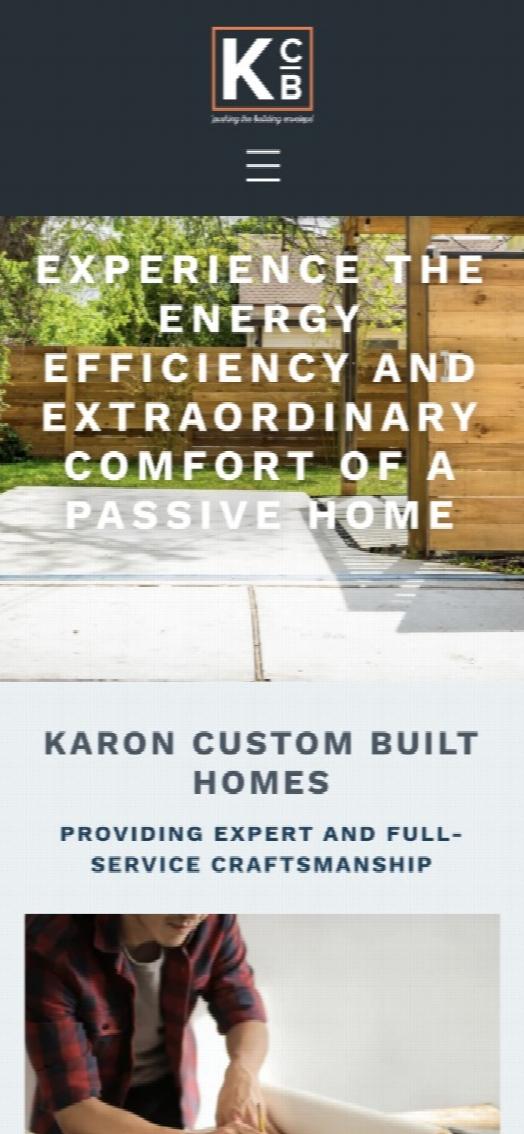 What We Did
Our website design team built a custom site for Karon Custom Built. We made several key moves to clarify their educational message and appeal directly to their customers.
We created a layout that breaks Karon Custom Built's business into easy-to-understand segments
We created a portfolio page that explains passive home building while displaying attractive examples of their work
We designed geometric site elements that evoke a sturdy, reliable feel
We included detailed FAQs that answered common customer questions
Karon Custom Built's new site educates customers about passive homes—establishing credibility and engaging with new passive homeowners.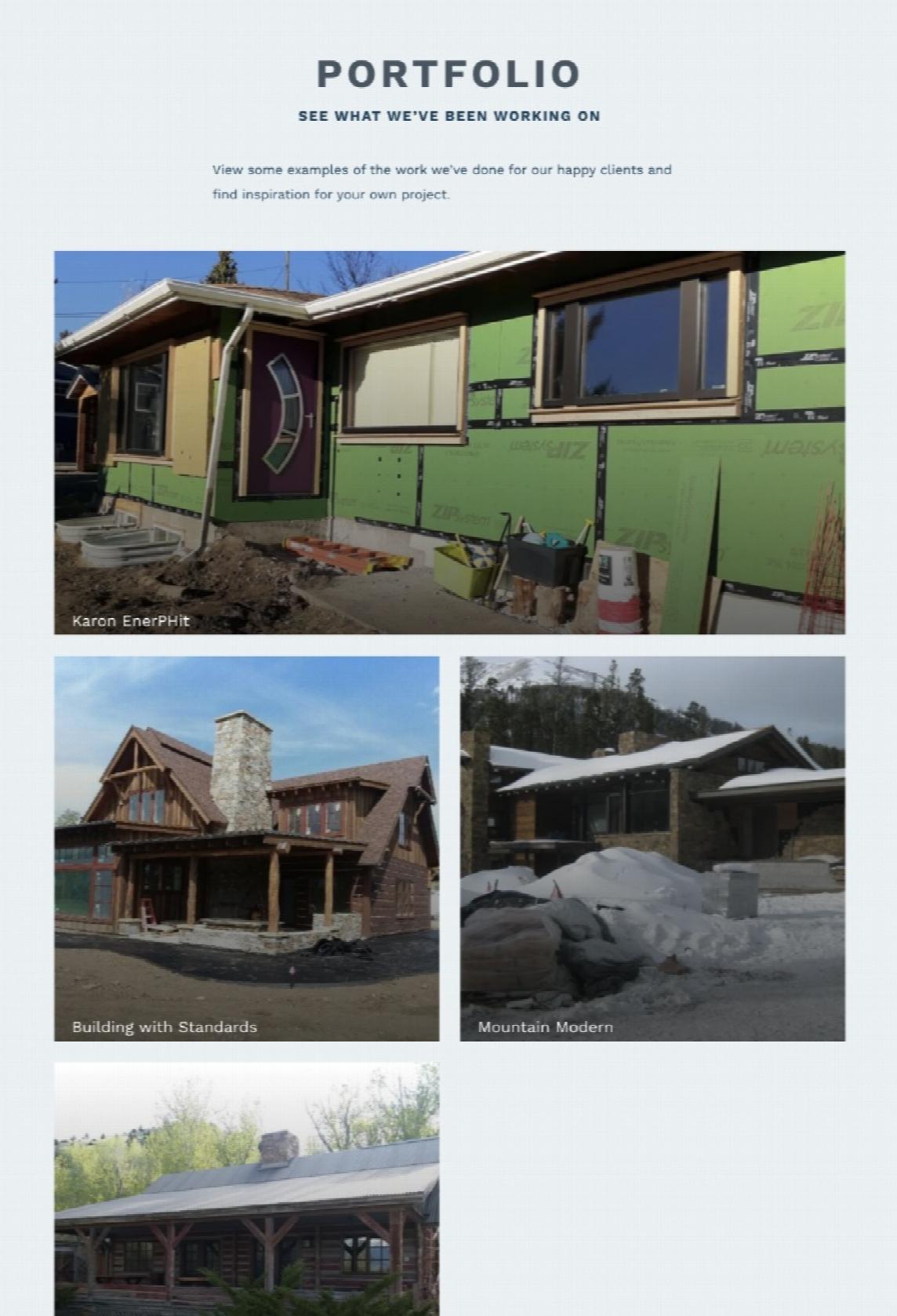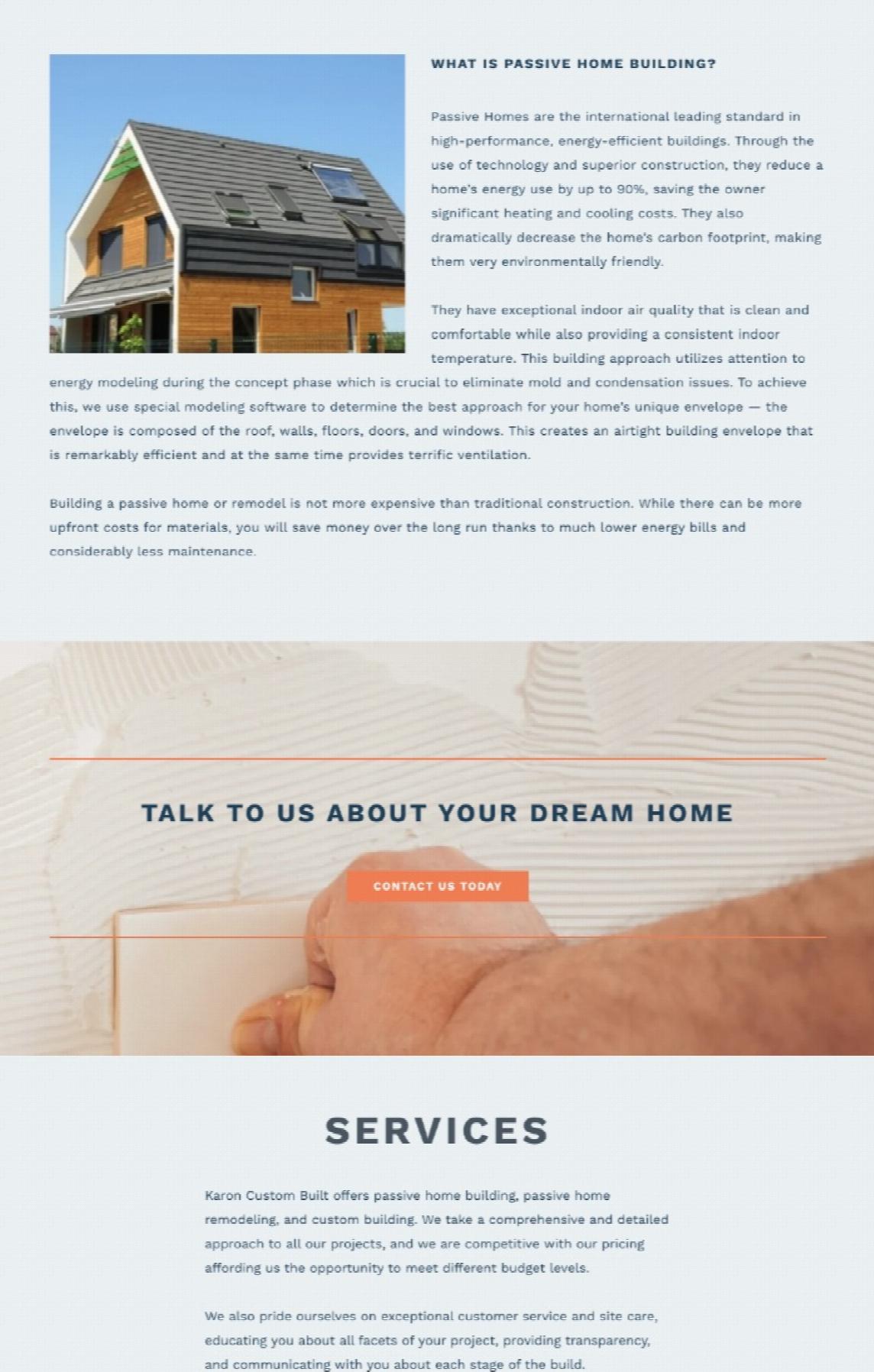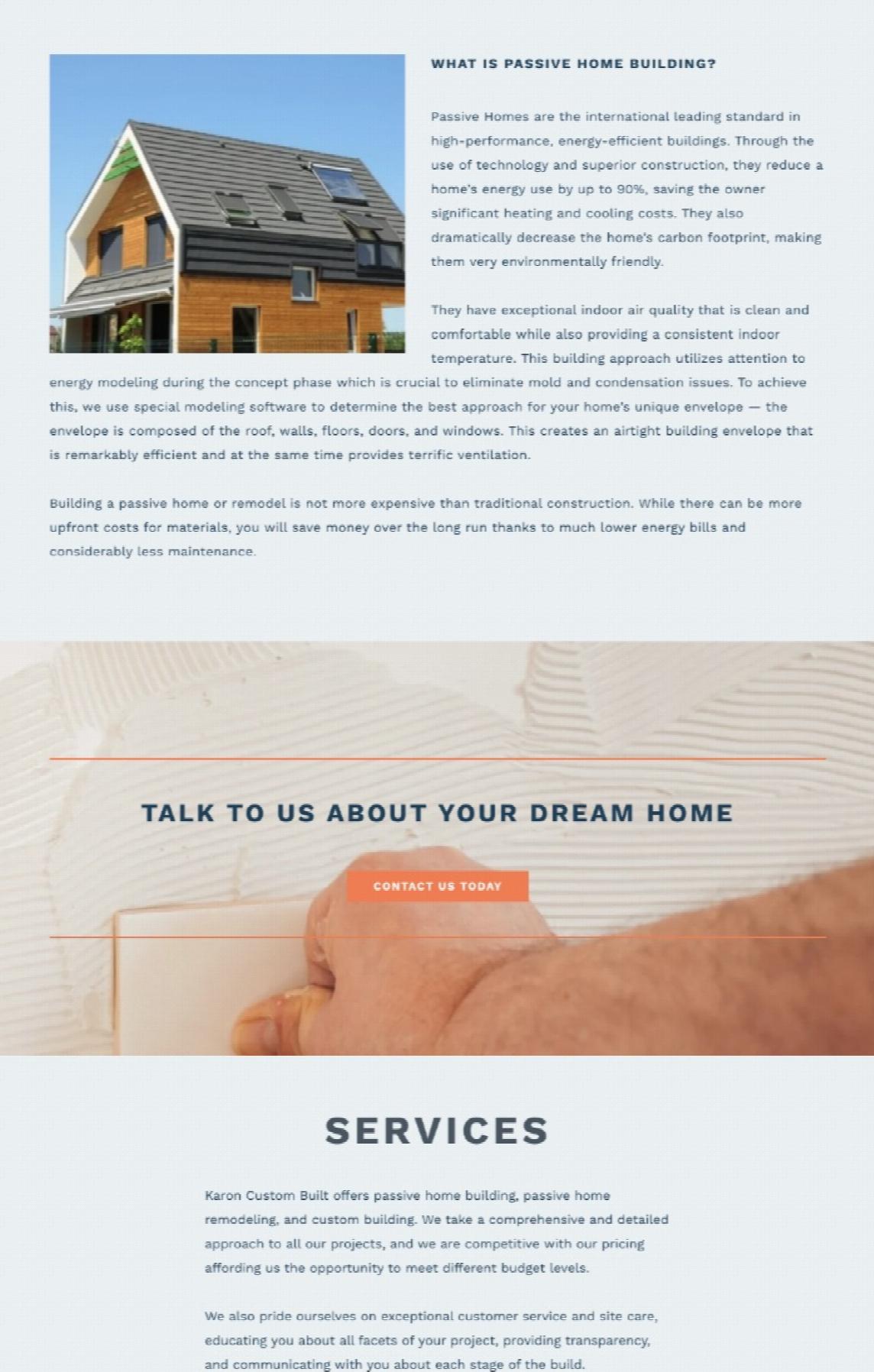 Success
We're proud to say that Karon Custom Built's website is here and driving business!
The straightforward and educational design our website development team created is helping them make a footprint in Montana. We hope to see many more choosing Karon Custom for their passive home build.