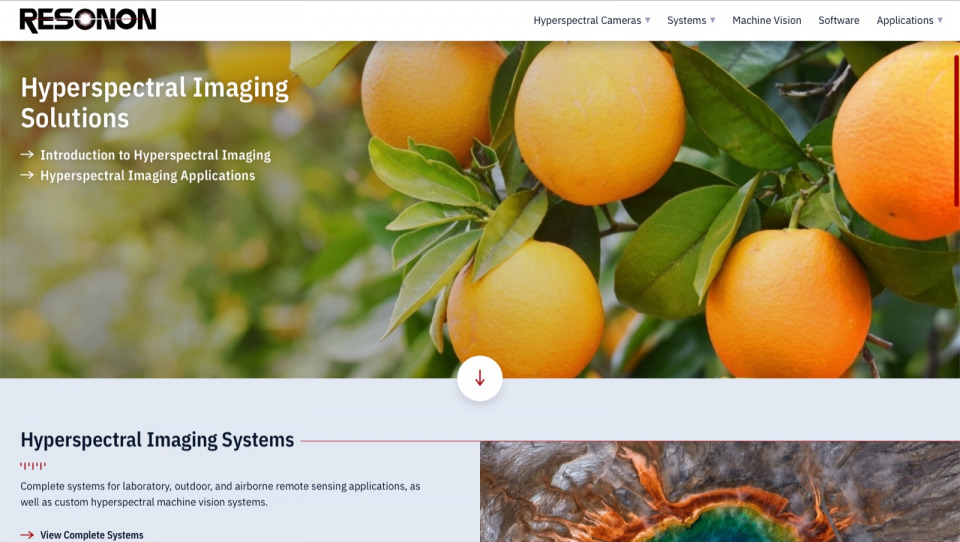 Resonon
Project Overview
Technical excellence. Superior Support.
Resonon hired our Bozeman web design team for a website refresh.
Resonon has been an expert in the field of Hyperspectral Imaging since 2002. They're a proud global hyperspectral imaging provider through their
distributor
network. Their solutions and custom hardware are compact, cost-effective and performant and their team is always honing their skills and posting research publications.
They accomplish all of this from their shop in Bozeman, Montana.
They needed our web design expertise to create a modern, performant new site.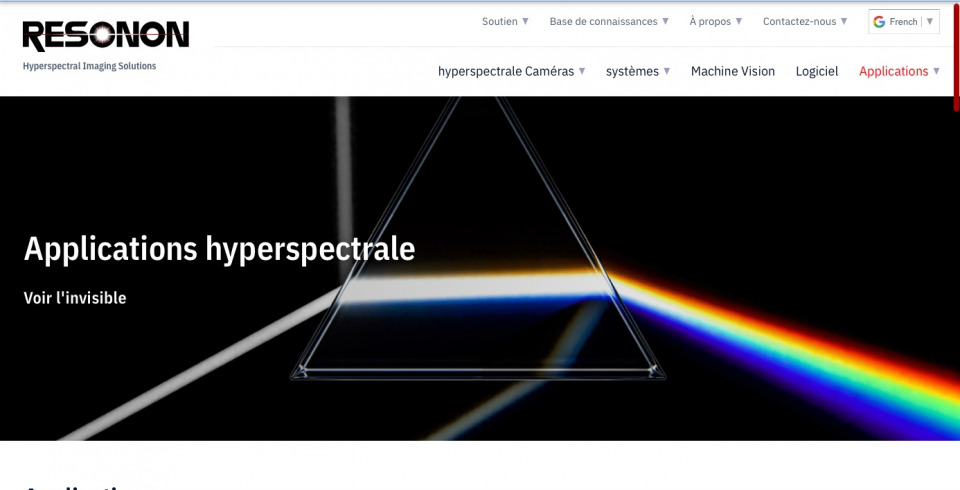 What We Did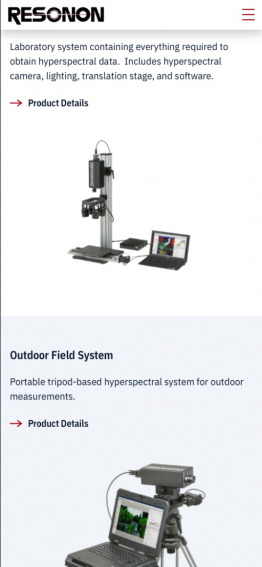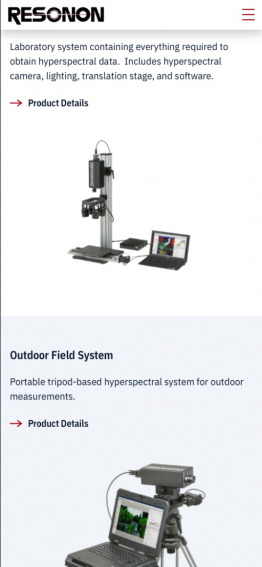 What We Did
Our web design team built an authoritative, refreshed website for Resonon. We made the following improvements to their existing template site design:
We replaced Resonon's old template eCommerce site's features with a clean, easy-to-use, custom products database

We upgraded their website design to reflect their level of expertise and professionalism
Resonon's website is now primed to evolve with its business as they continue to thrive in the global hyperspectral imaging market. Their new eCommerce management tools are flexible and their website is performant and responsive.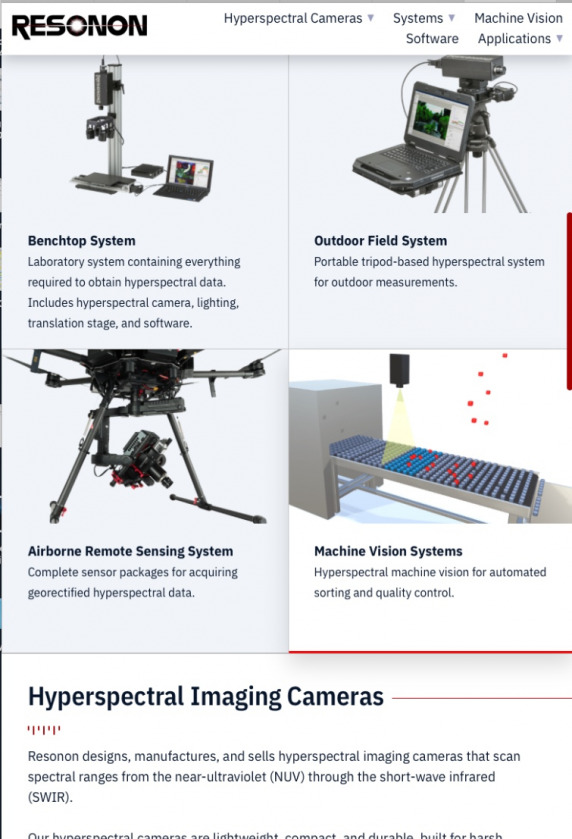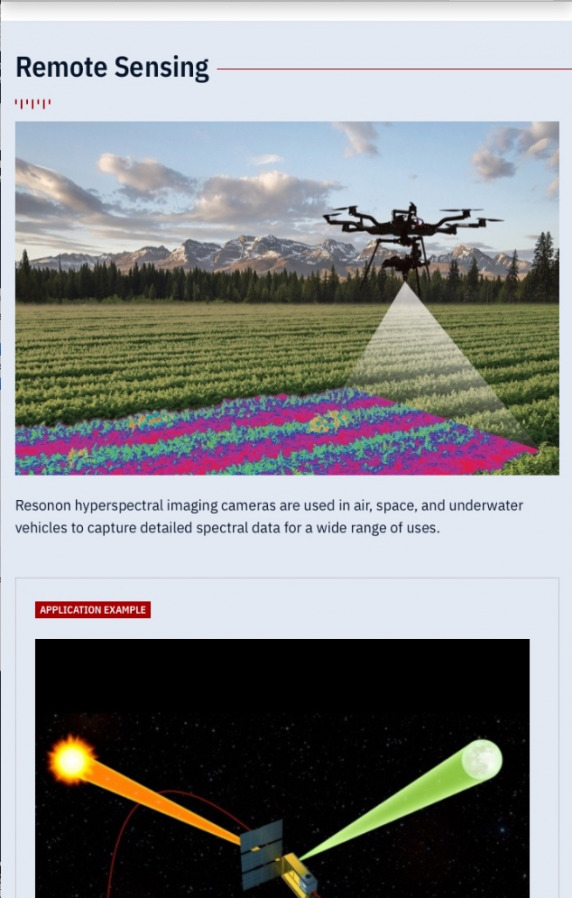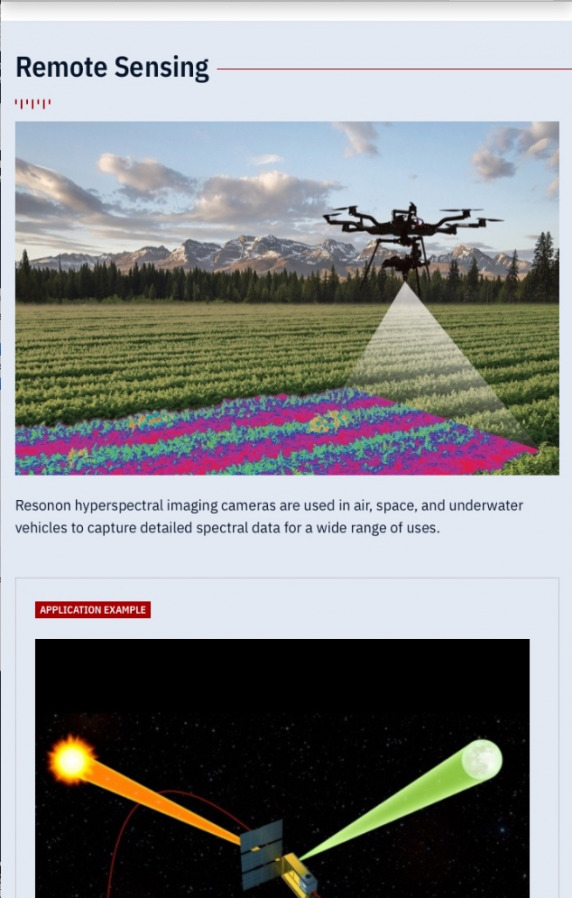 Success
We're excited to say that
Resonon's site traffic continues to increase, and their reference articles continue to achieve a greater readership. All signs point to an increase in authority within the
hyperspectral
imaging ecosystem. They're a true Bozeman success story.
Our website design team was happy to help Resonon improve its site design. We look forward to the additions we can dream up together in the future.
The JTech team rocks!