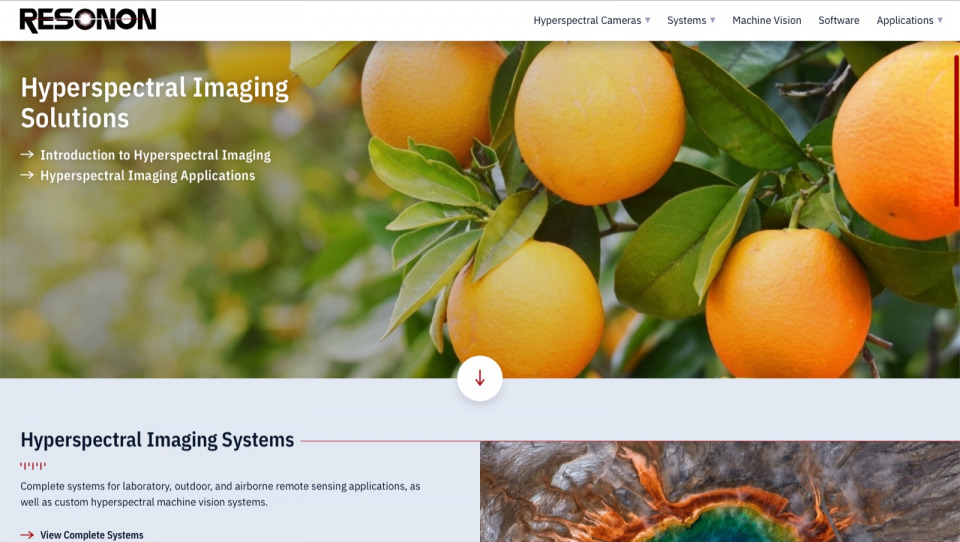 Resonon
Their Story
Technical excellence. Superior Support.
Since 2002, Resonon has been an expert in the field of Hyperspectral Imaging and have been providing solutions from their facility in Bozeman, Montana. Their solutions and custom hardware are compact, cost effective and are superiority performant. Their team of experts are continuing to hone their skills and frequently publish research publications to their site. Resonon is also a proud hyperspectral imaging global provider through their
distributor
network.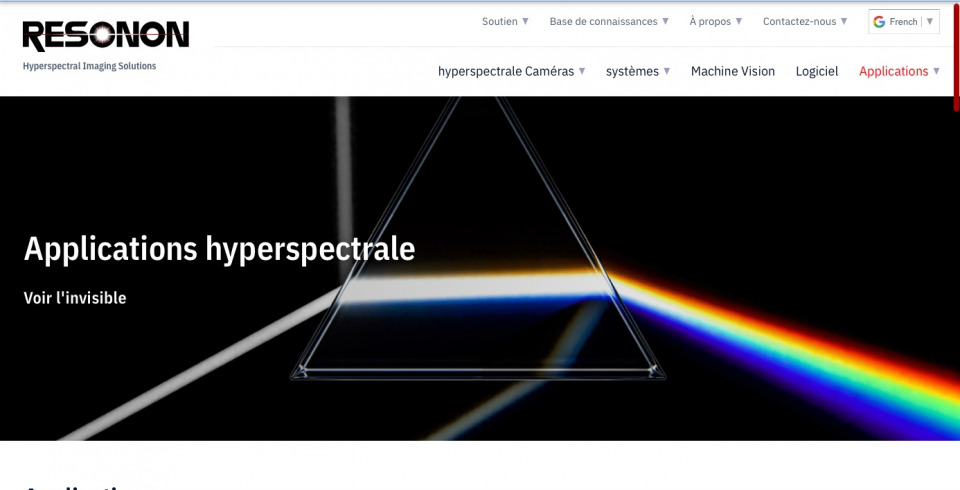 What We Did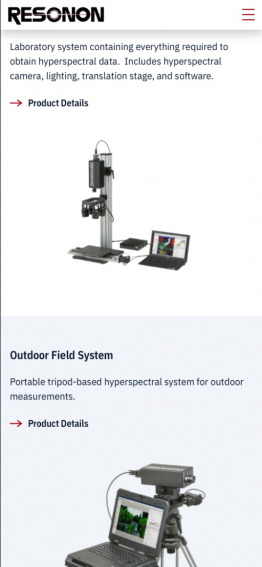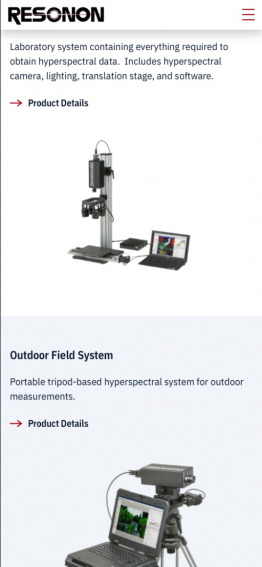 What We Did
JTech helped build an authoritative website for Resonon starting with a comprehensive content strategy and sitemap. We helped clean up the way their products were ordered on their old template site, replacing them with a clean and easy to products database that they can update themselves through our custom content management system. Their new custom site reflects their level of expertise and professionalism and will grow with them over time as they continue to thrive in the global hyperspectral imaging market.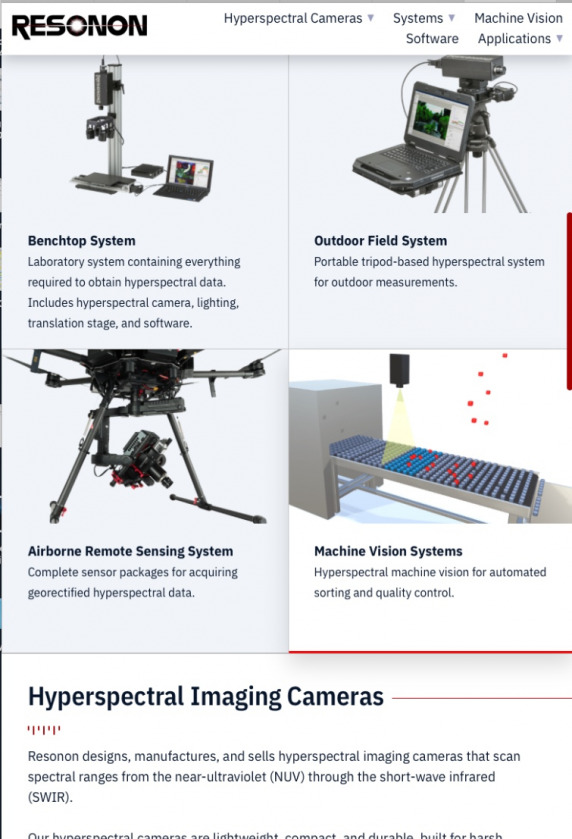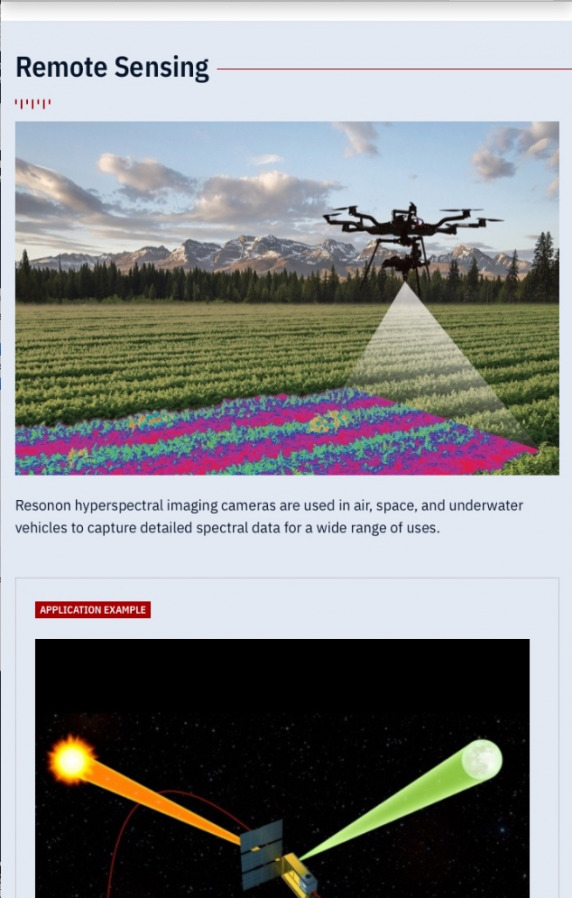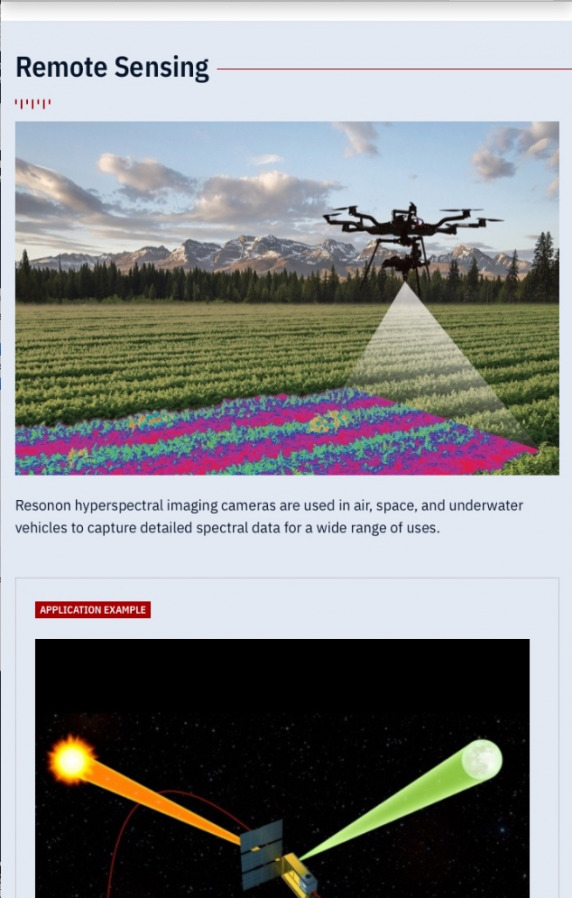 Success
Resonon's site traffic continues to increase and their reference articles continue to achieve a greater readership as they continue as an authority in hypersectral imaging systems and a local success story here in Bozeman. We are happy to accommodate Resonon as they find new ways to improve their site and look forward to the additions we can dream up together in the future.
The JTech team rocks!