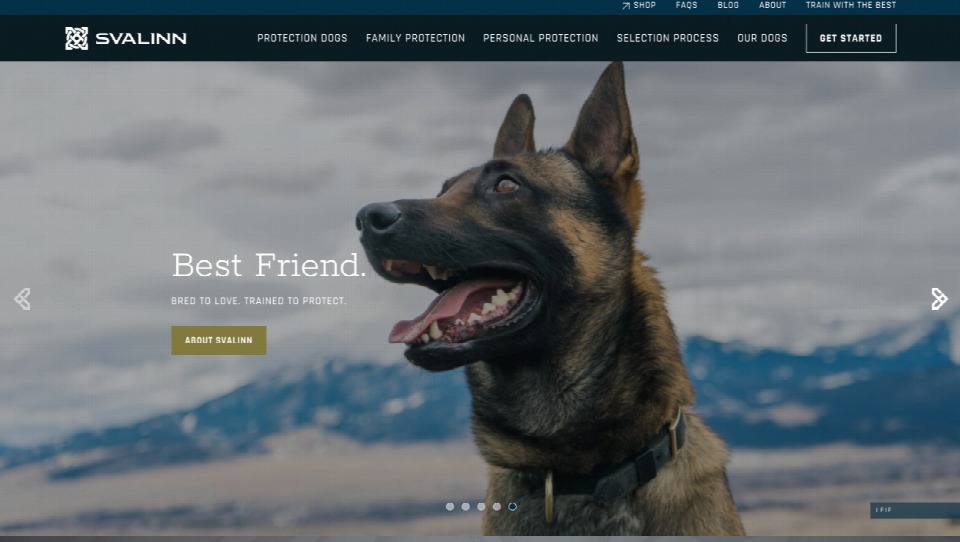 Svalinn
Their Story
With a company born and dogs bred out of necessity, Svalinn's elite protection dog program started with humble beginnings in Kenya. When Svalinn's founder saw the need for personal and family protection, he began to assemble a team of experts, trained in protection and threat assessments. When Svalinn's founder always had a protector by his side, family and friends began to ask about their own highly trained security dog. From that, Svalinn was born with a focus on family.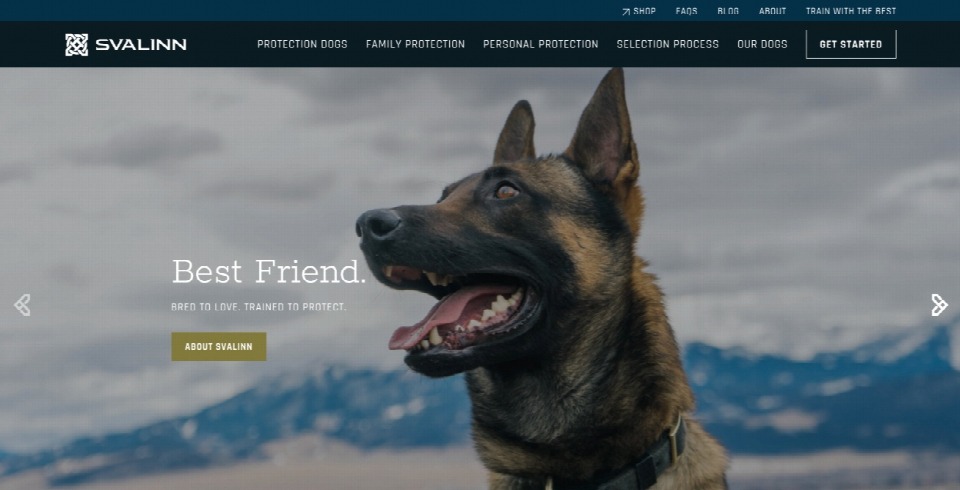 What We Did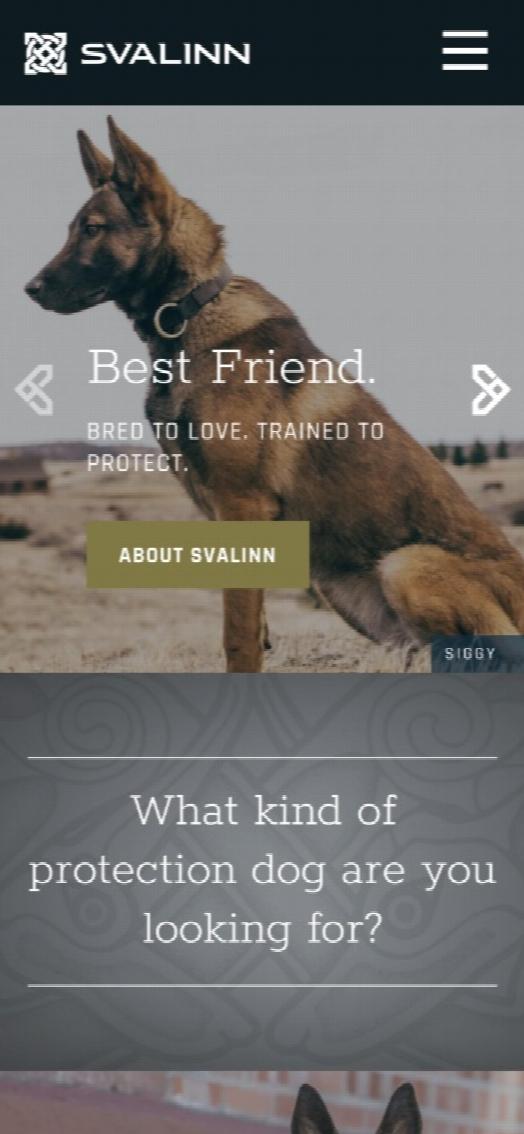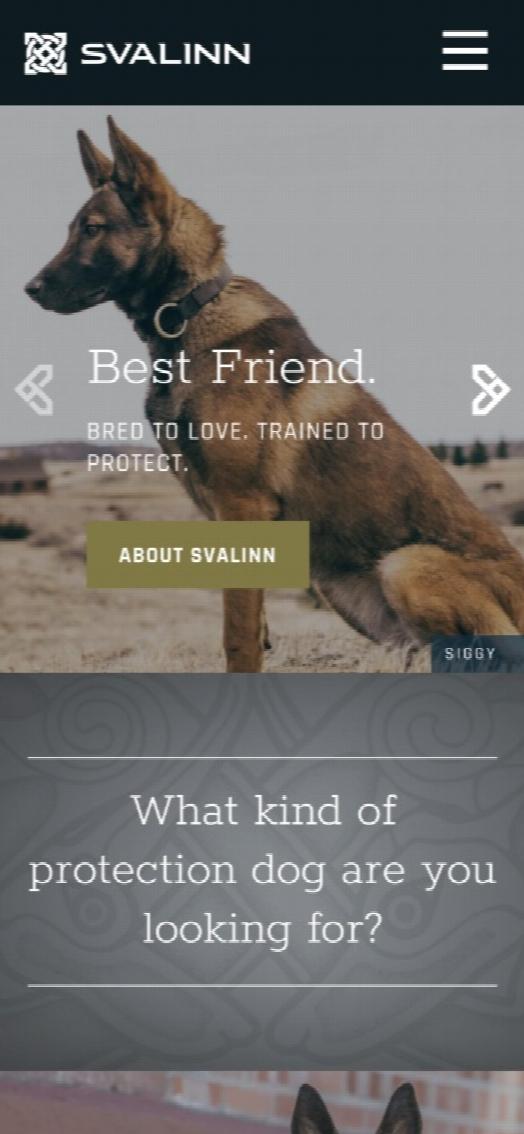 What We Did
With an updated website, JTech wanted to keep the eye on the prize and focus on the greatest part of the Svalinn business; the dogs! With a photo carousel of Svalinn's current dogs, JTech created a visual experience for customers. Additionally, the "FAQ" and "Selection Process" pages allowed readers to understand what to expect in the process from purchase to ownership.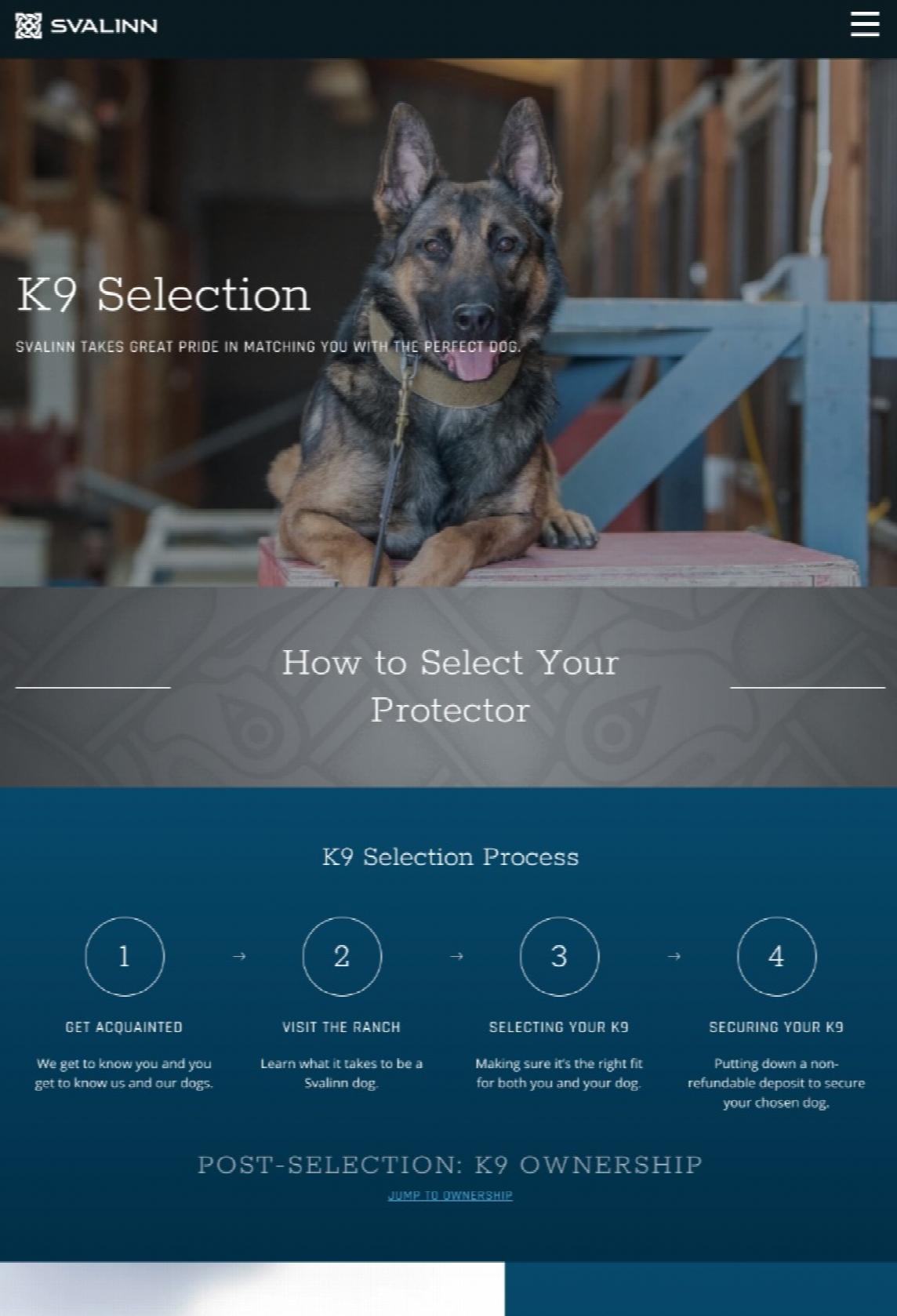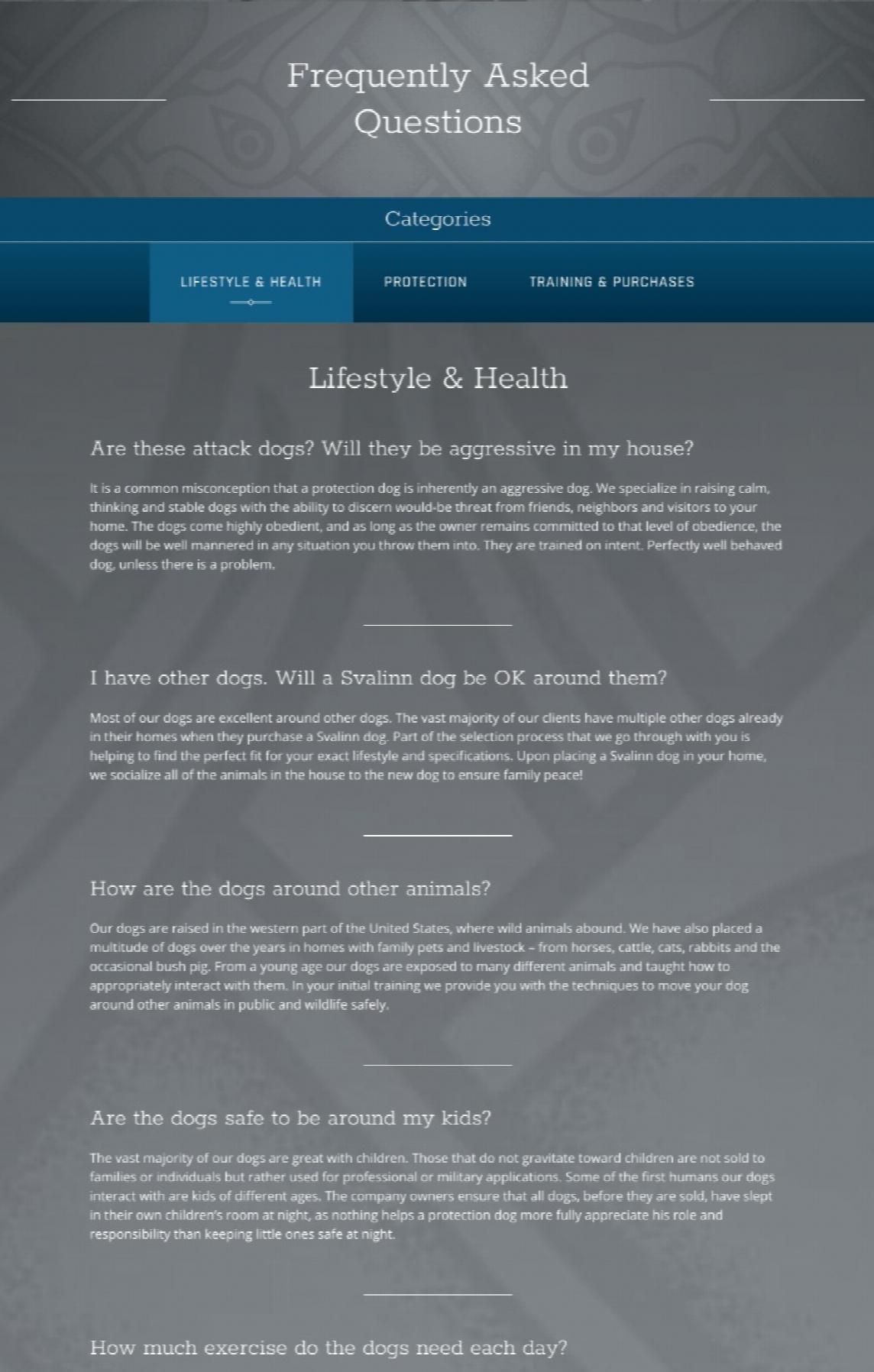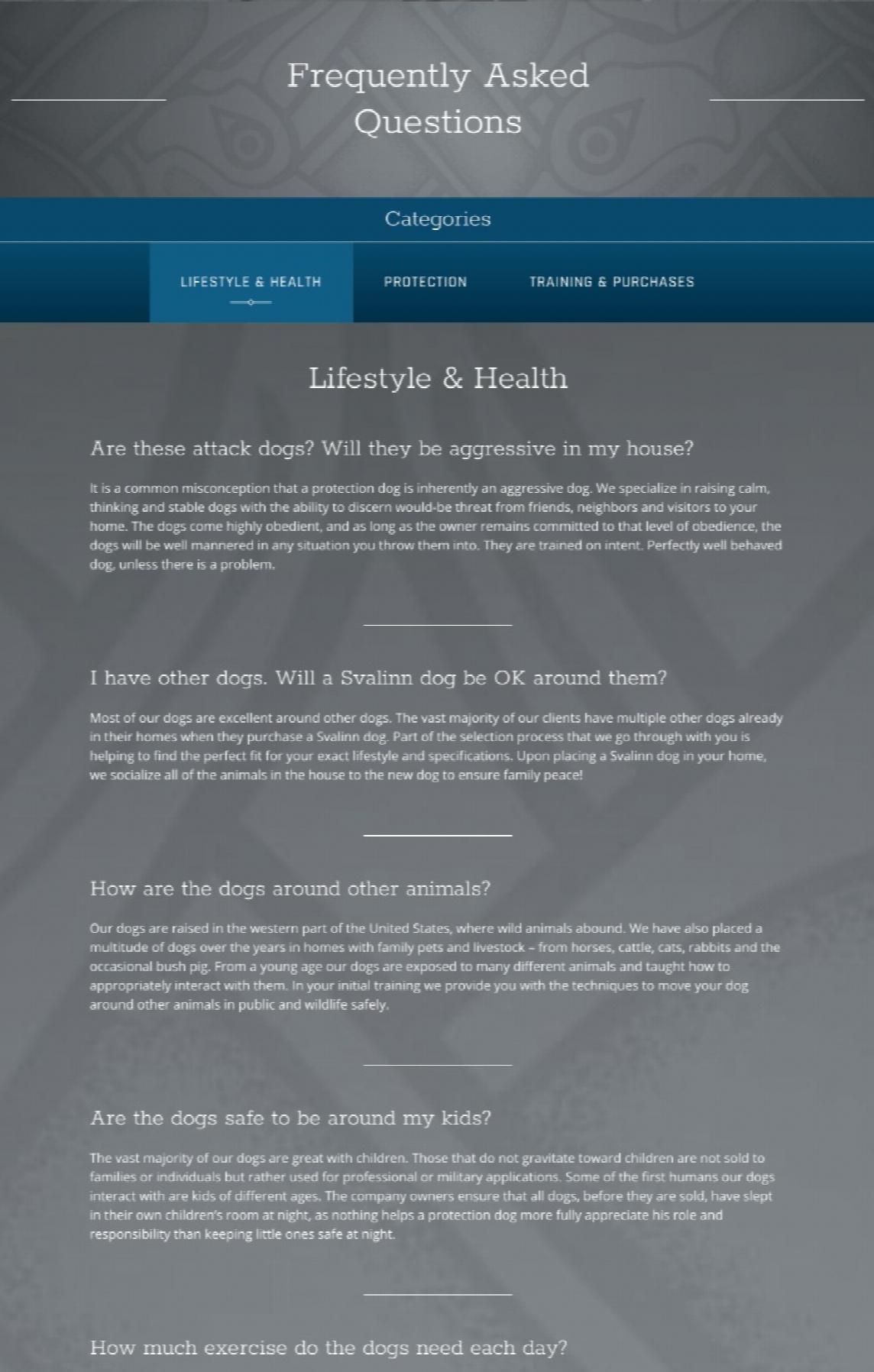 Success
The updated website is a rousing success. The new website has helped to increase consumer knowledge and understanding of the brand. Tom, owner of Hank states that, "The Svalinn process in our experience was all about fit – fit of you with the dog and vice versa. The Svalinn process is very thoughtful, it starts with familiarization with the Svalinn philosophy, then moves to experiencing the capability of the dogs." Through the website, Svalinn is able to inform clients in a more comprehensive manner before they even walk through the door.