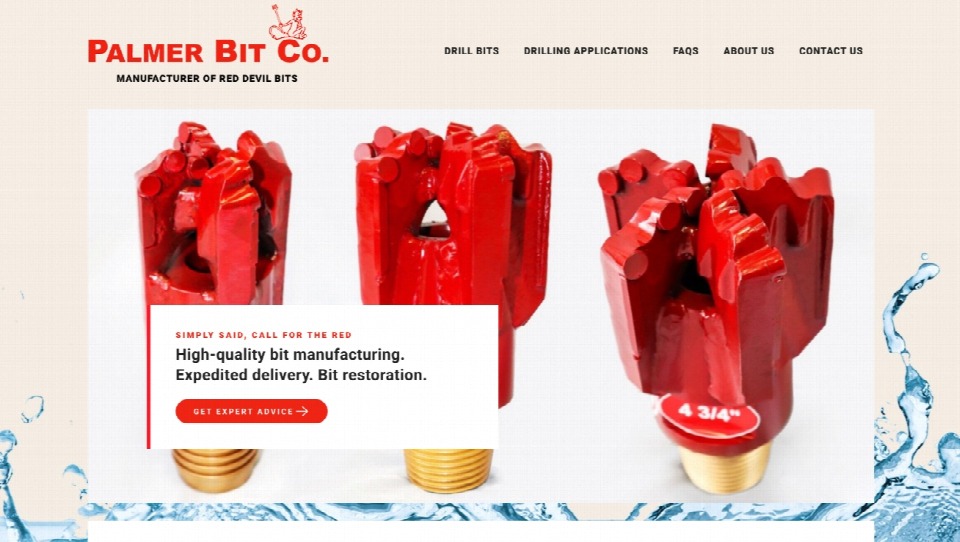 Palmer Bit Company
Their Story
Established in 1957, the company has grown steadily over the years, providing quality drill bits and time-tested service to the industry. Palmer Bit Company fabricates a multitude of custom-built carbide insert drag bits and hole-openers, but truly delivers when it comes to customer service. This is through a 24 hour phone service, expedited production and shipping, and expert problem solving. This allows Palmer Bit Co. to continue to be the vendor of choice for geothermal, water well drillers and mining for high quality bits, superior customer service, and invaluable expertise.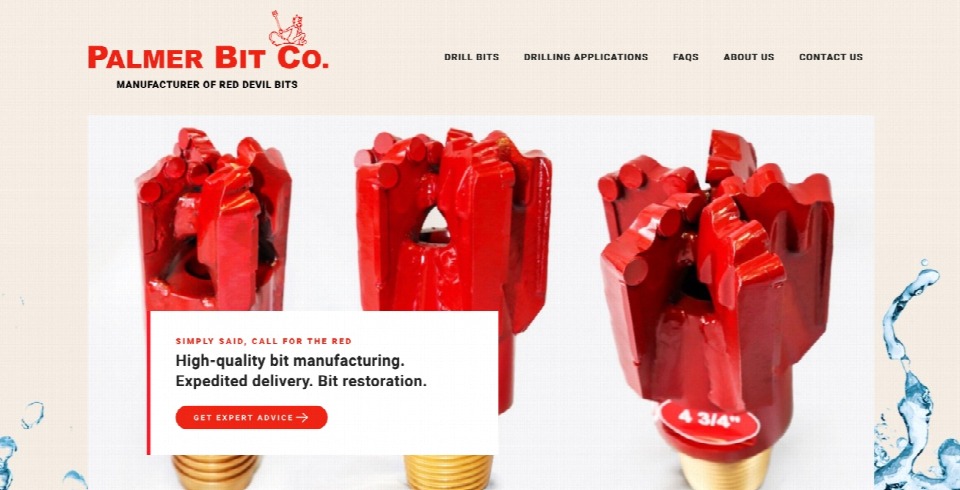 What We Did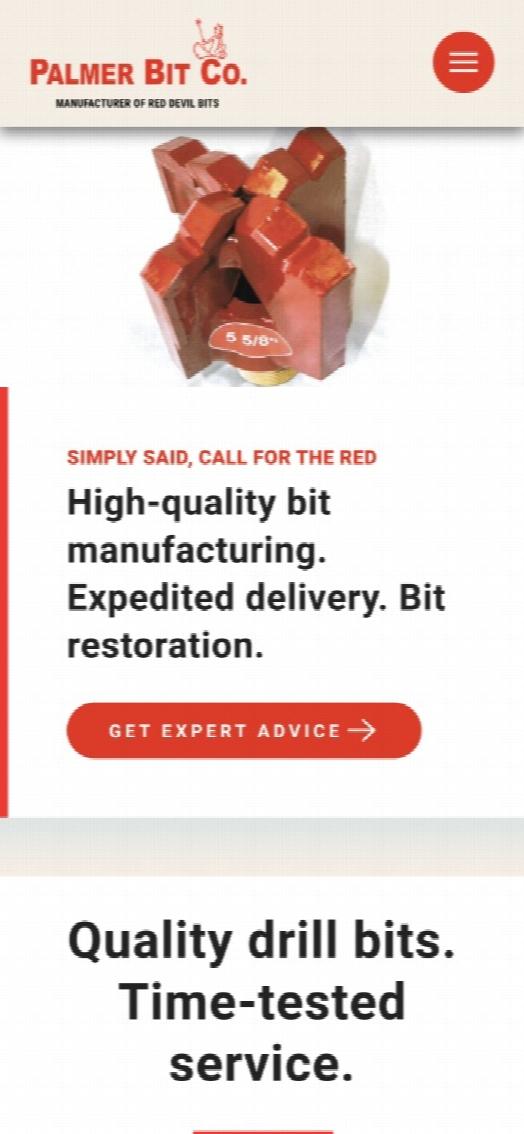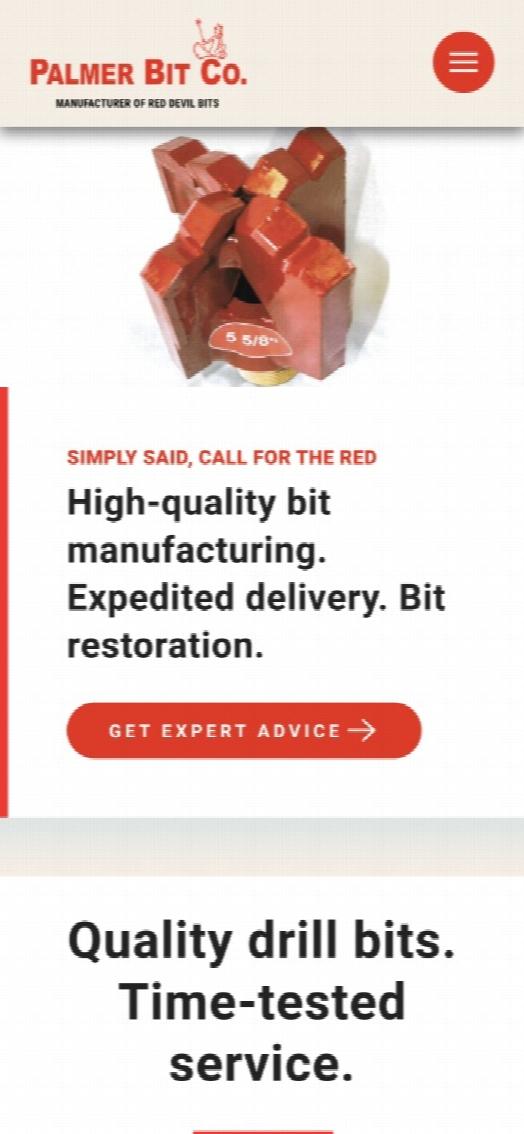 What We Did
When their current site needed an overhaul, Palmer Bit Co engaged JTech to create a new website that is modern and clearly presents their products and expertise. The redesign highlighted customer case studies and testimonials on the homepage so visitors can learn about Palmer Bit Co's best-in-class service. Additionally, JTech implemented a powerful filtering and search system. It allows users to view specific bits by category type, and the search feature will display accurate results based on the user's keywords.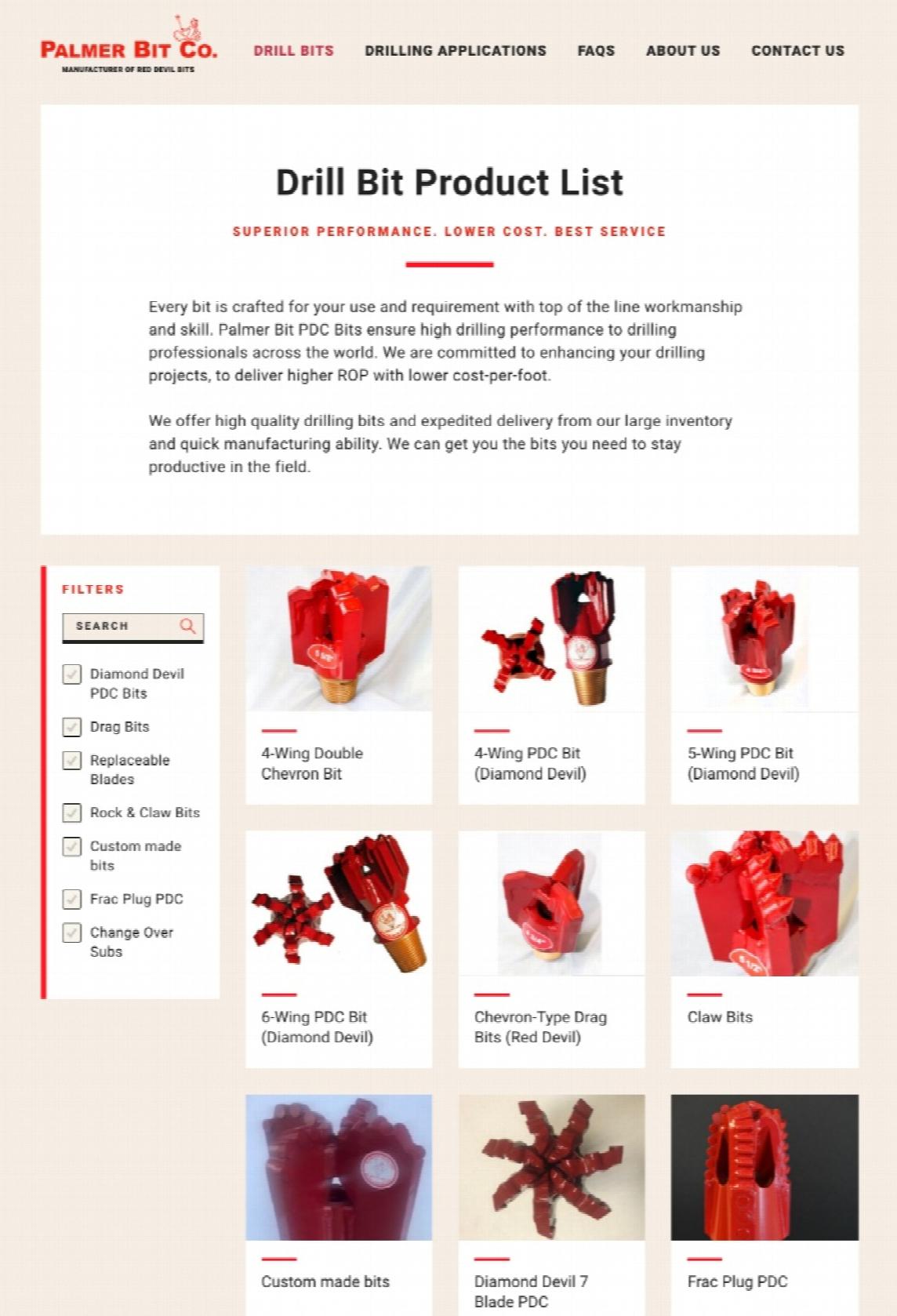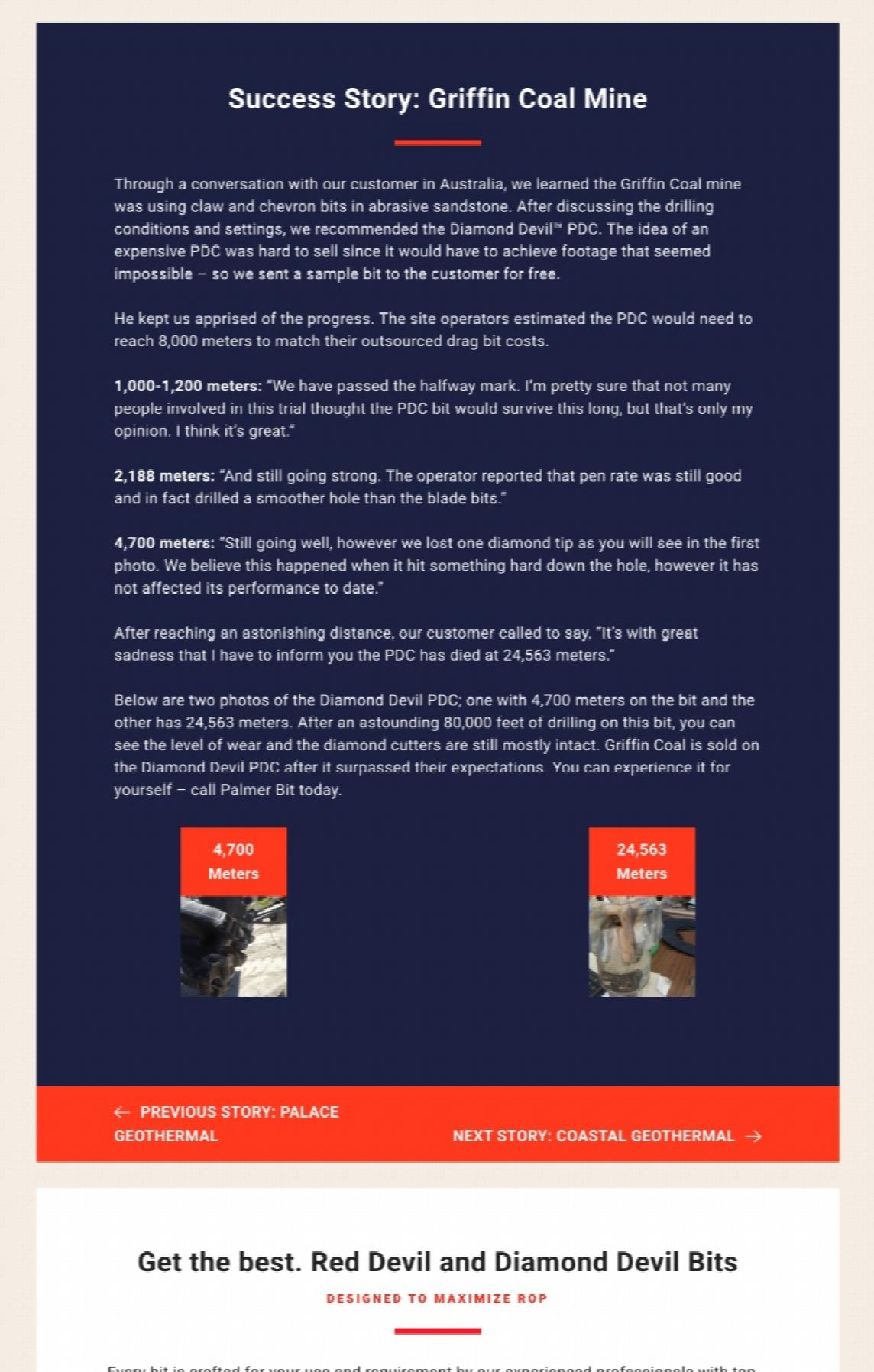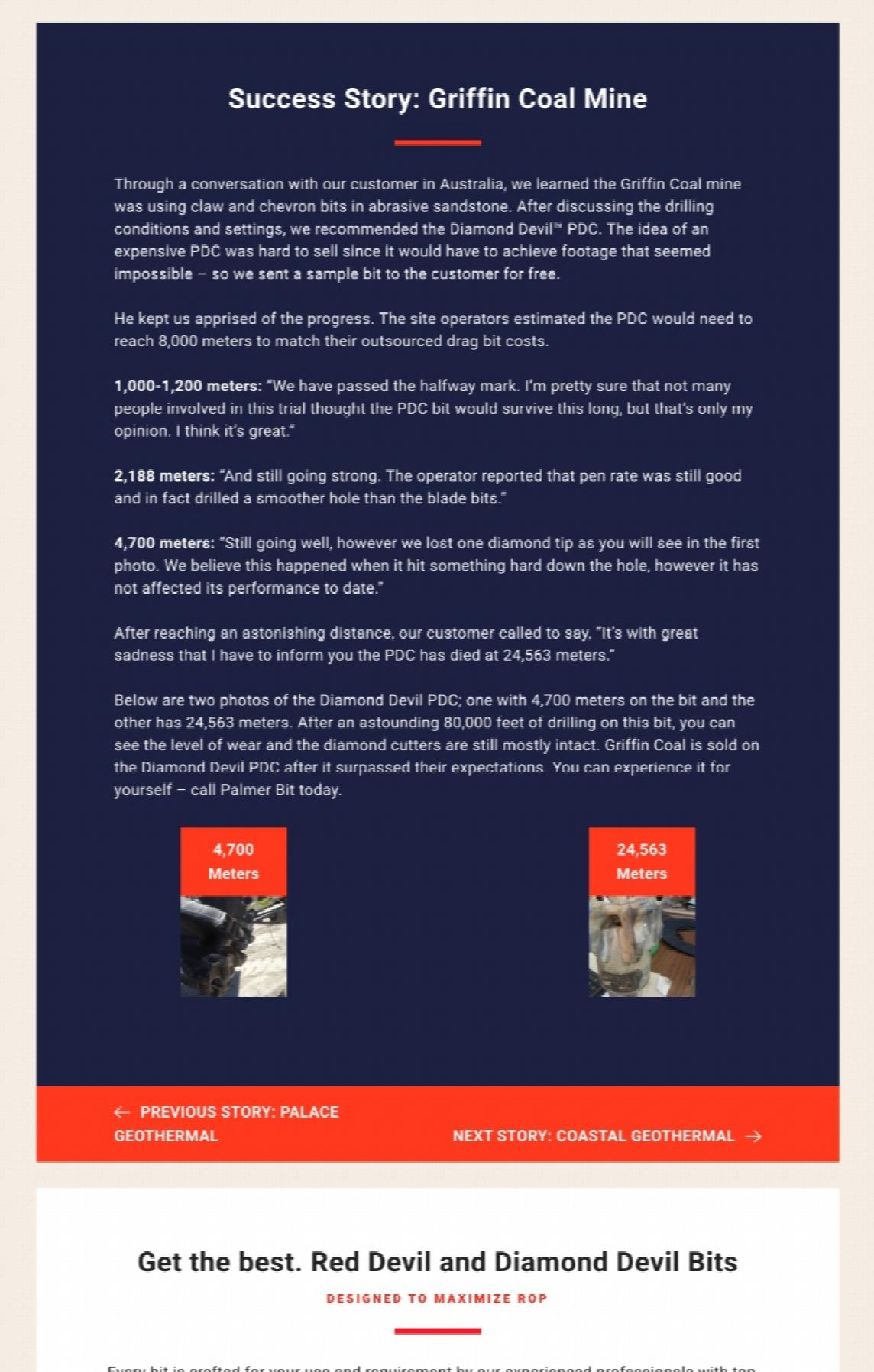 Success
The website is now easier to use and demonstrates all the functions of the site right from the home page. Palmer Bit Co now has much higher organic traffic and keyword recognition compared to its competitors. The new and improved website has improved the search experience for customers and the FAQ section has increased the knowledge base of these customers.