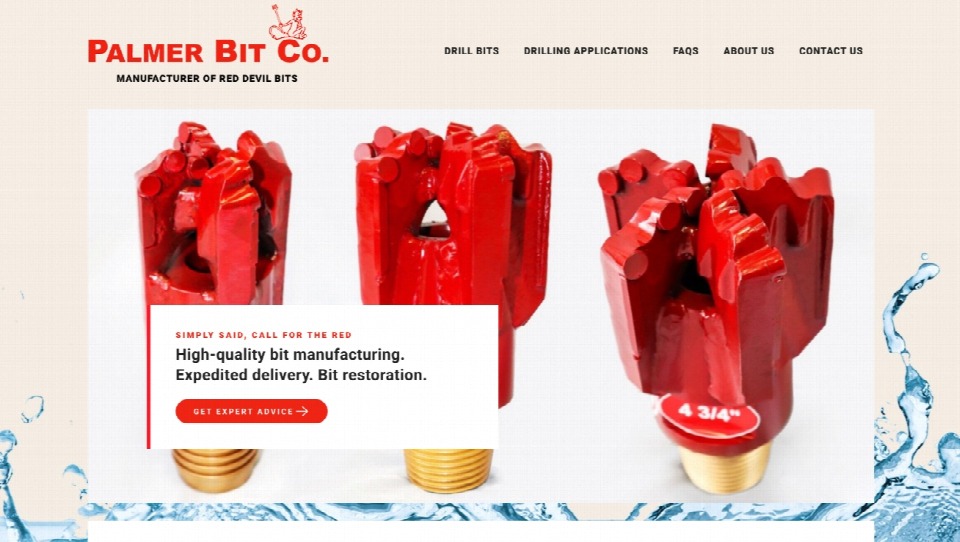 Palmer Bit Company
Project Overview
Palmer Bit hired our website design team to create a foundation for their business on the web. They needed an attractive, performant website to effectively advertise their time-tested and proven drill bits. They also wanted our team to build a website that would allow their customers easy access to their next-level, 24-hour customer service.
Palmer Bit Co. started in 1957 and they've grown steadily over the decades. They fabricate a multitude of custom-built carbide insert drag bits and hole-openers. Over time, Palmer Bit Co. has become to be the vendor of choice for geothermal, water well drillers and mining.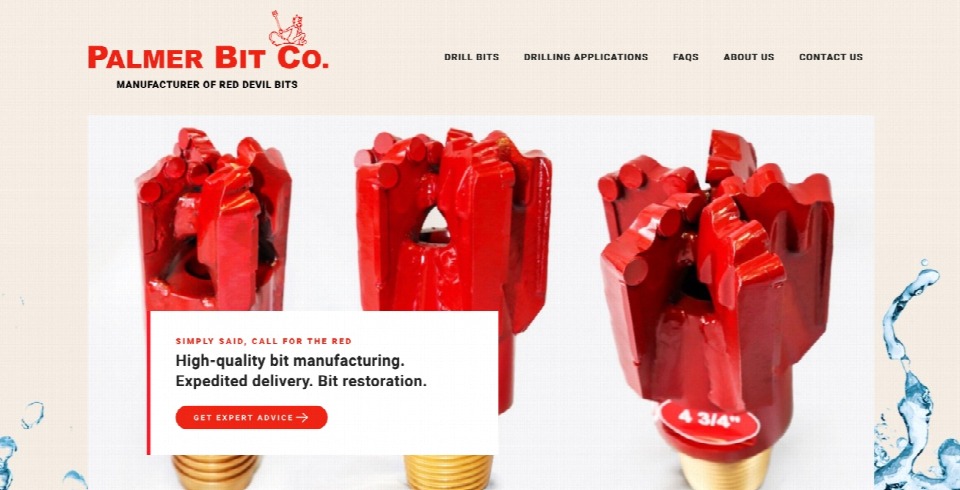 What We Did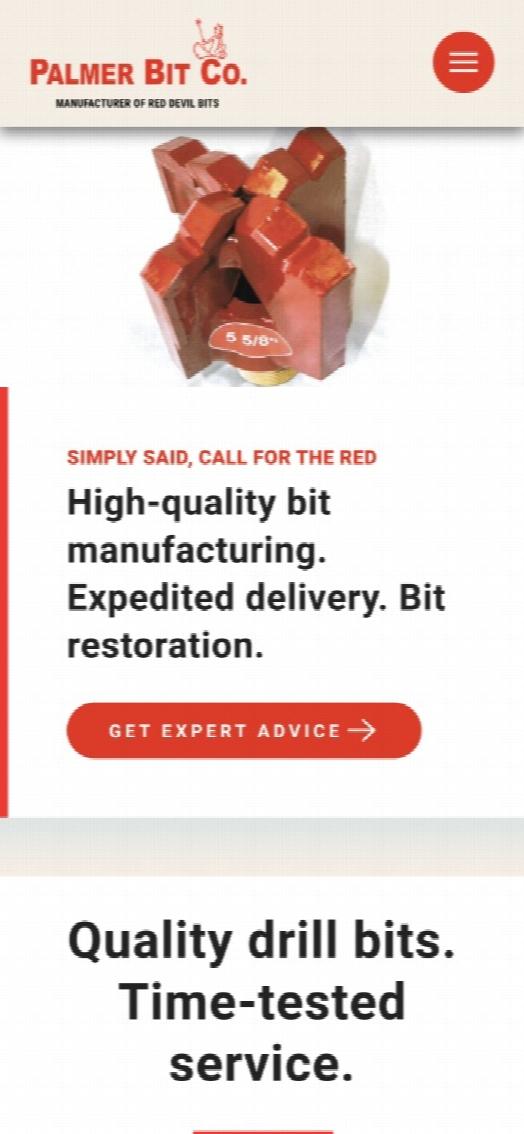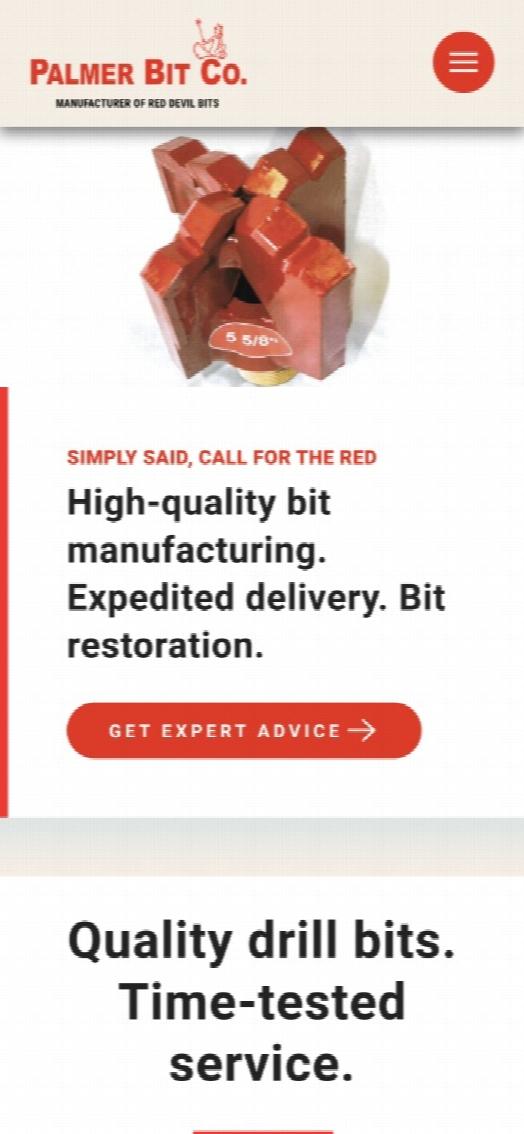 What We Did
Our website design team created a modern, easy-to-navigate site. We focused on highlighting several key elements of Palmier Bit Co.'s business. To do this we:
Added case studies and testimonials visibly throughout their website design
Added easily accessible contact info for Palmer's 24-hour customer service

Added search and categories to their product page
All told, we created a website for Palmer Bit Co. that helps their customers thrive.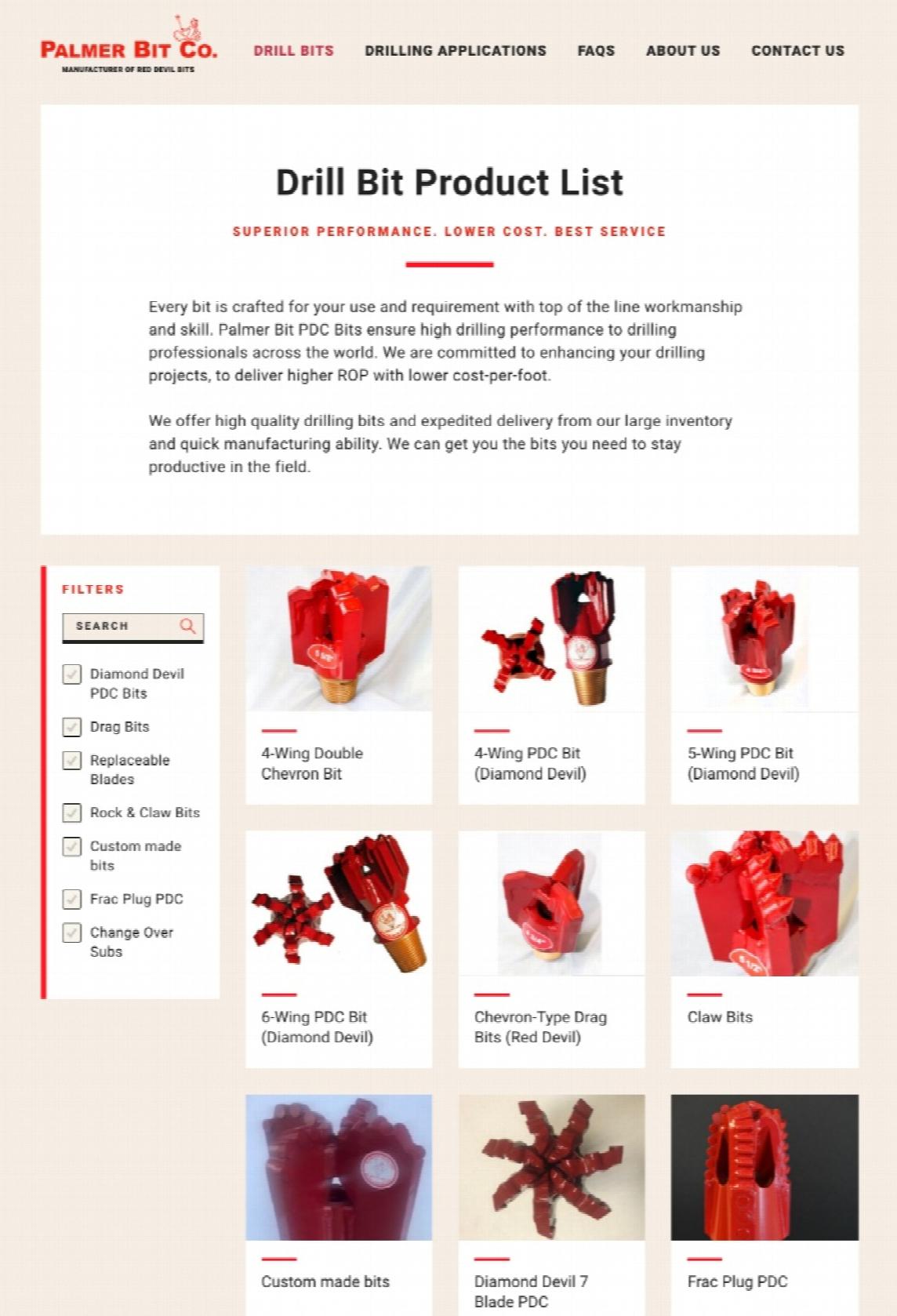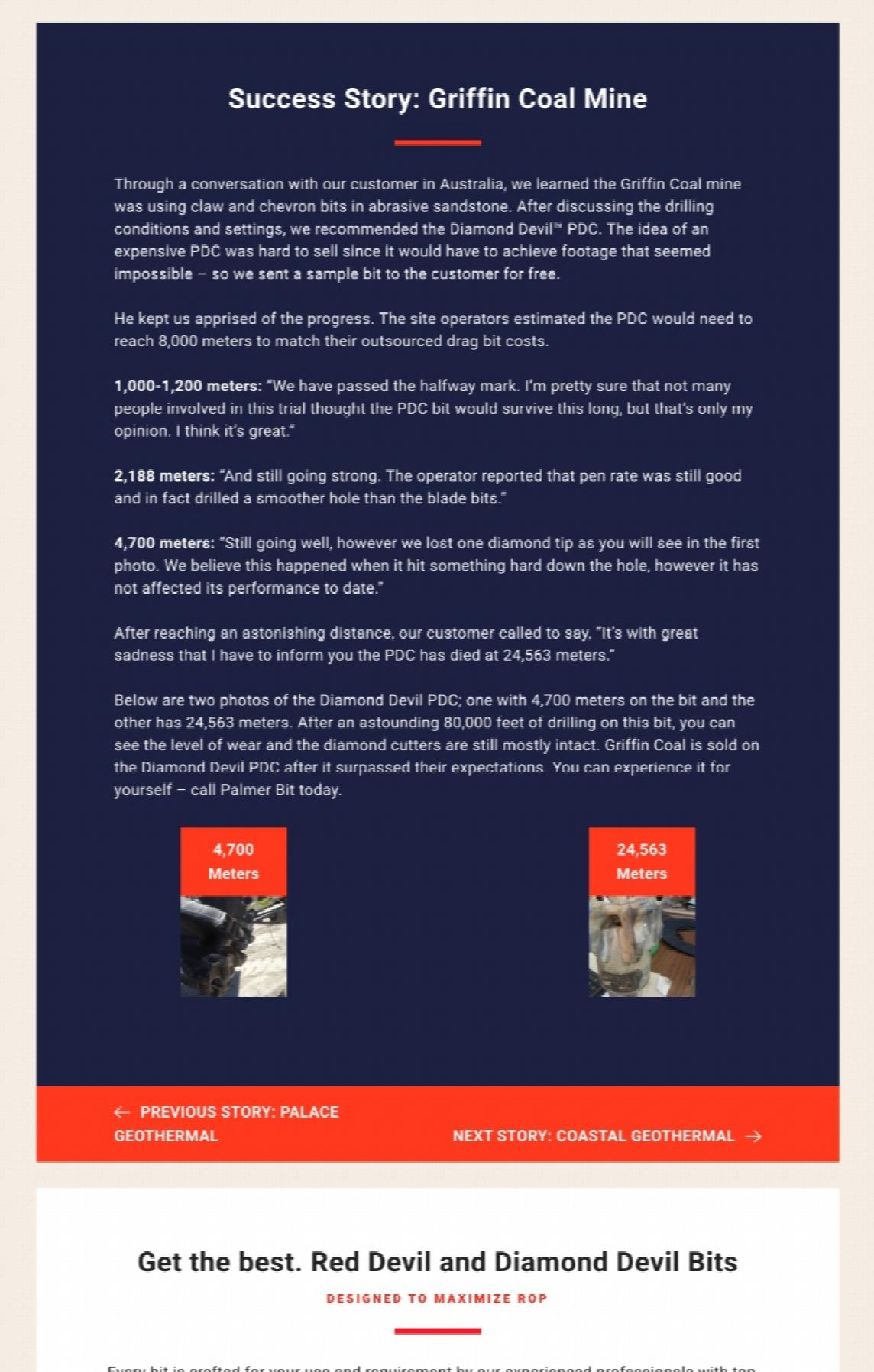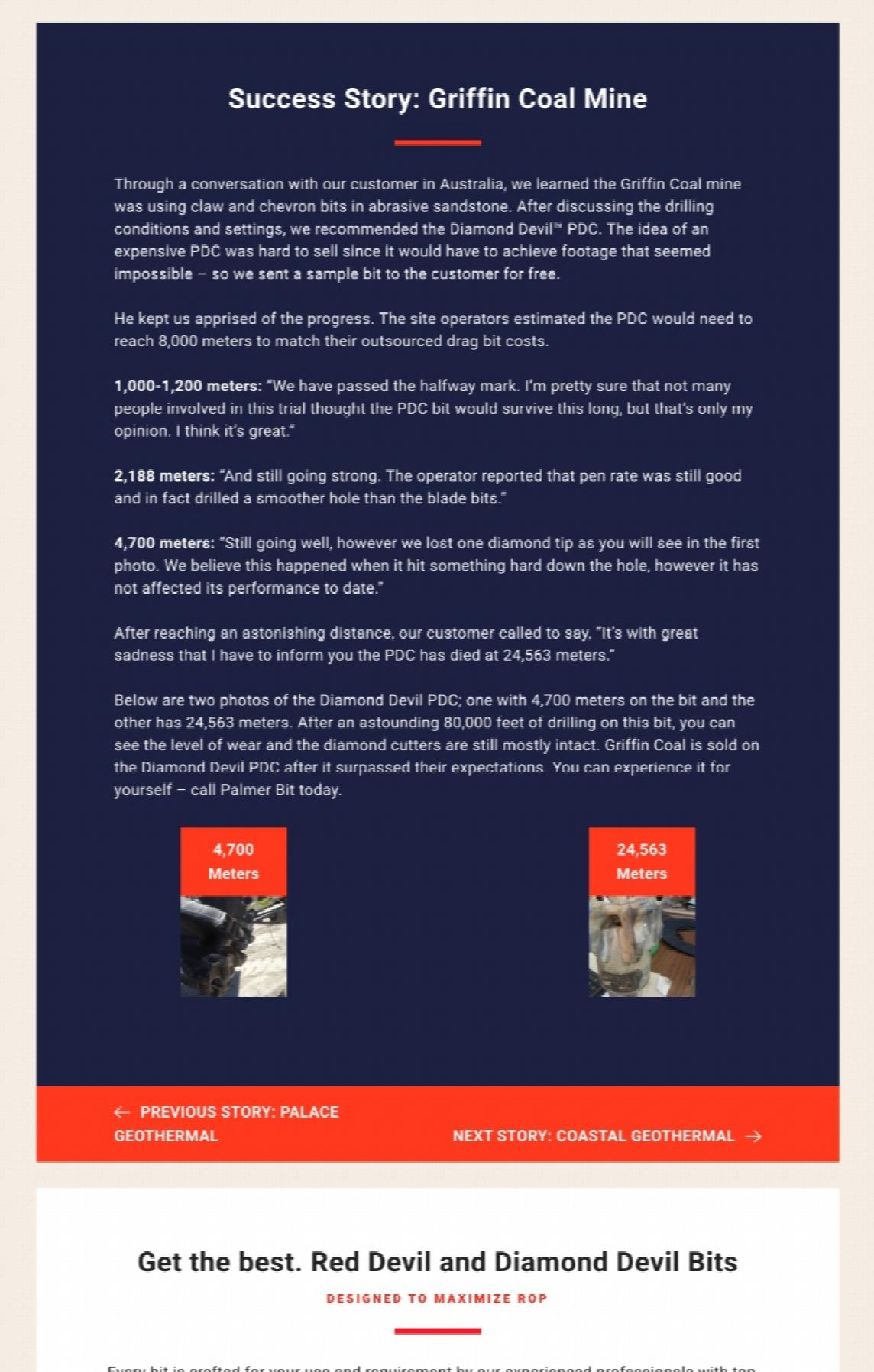 Success
We're proud to say that Palmer Bit Co.'s website is now easier to use and navigate. All important information is visible from the home page. Palmer Bit Co now has much higher organic traffic and keyword recognition than its competitors. The new and improved website has improved the search experience for customers, and the FAQ section has increased customer knowledge.