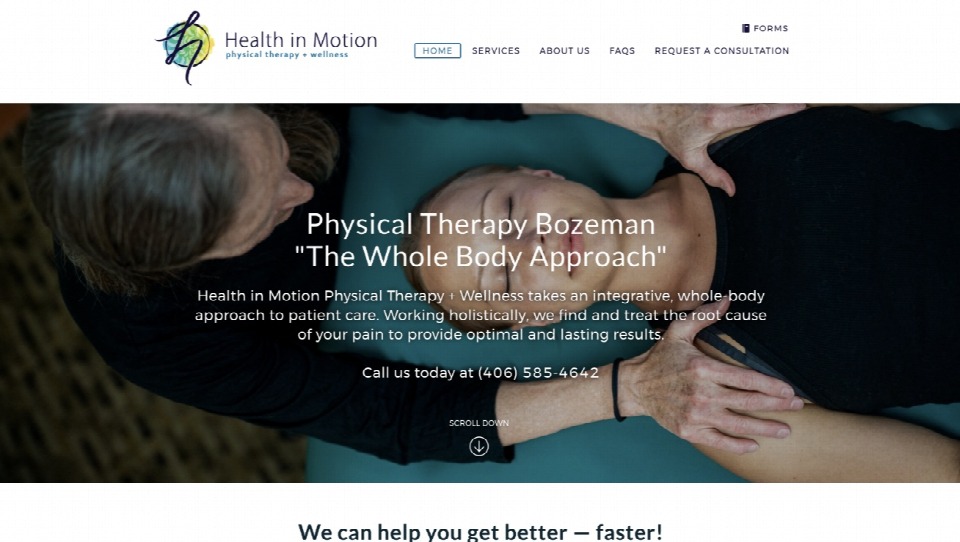 Health in Motion
Project Overview
Our website design team built Health in Motion, a Bozeman-based physical therapy office, a new website that mirrors their mission. Health in Motion provides an integrative, whole-body approach to patient care that treats the root cause of pain for lasting results.
Health in Motion needed help organizing the information on their website for easy of navigation.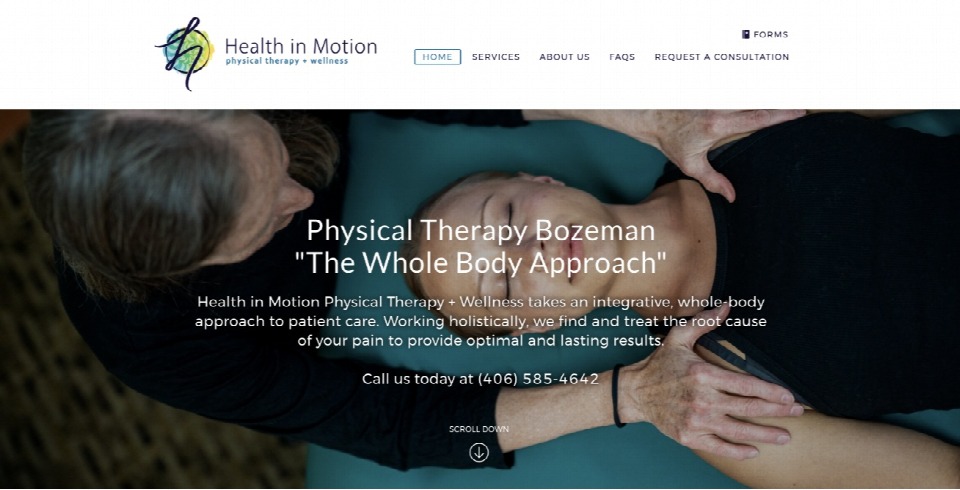 What We Did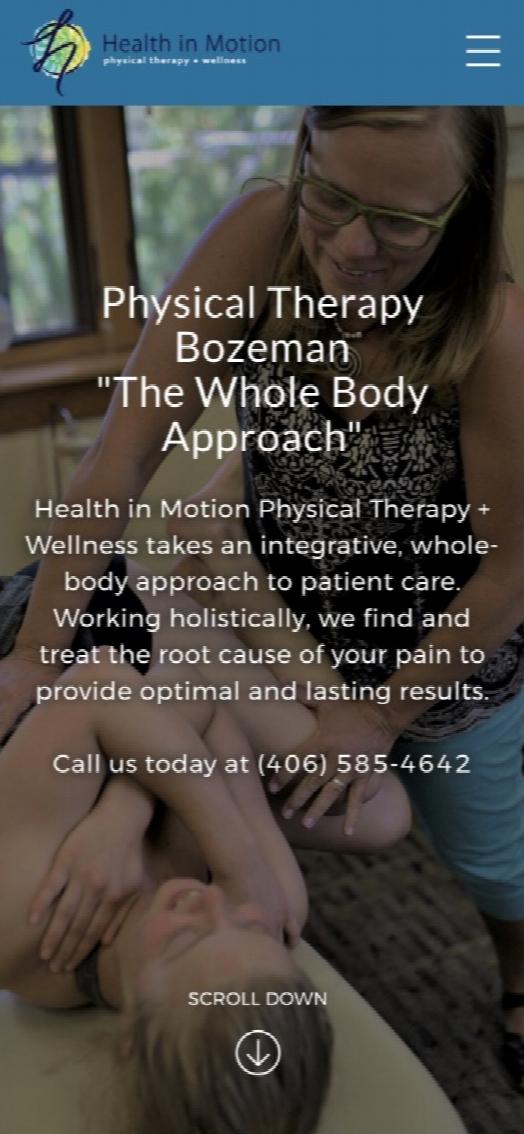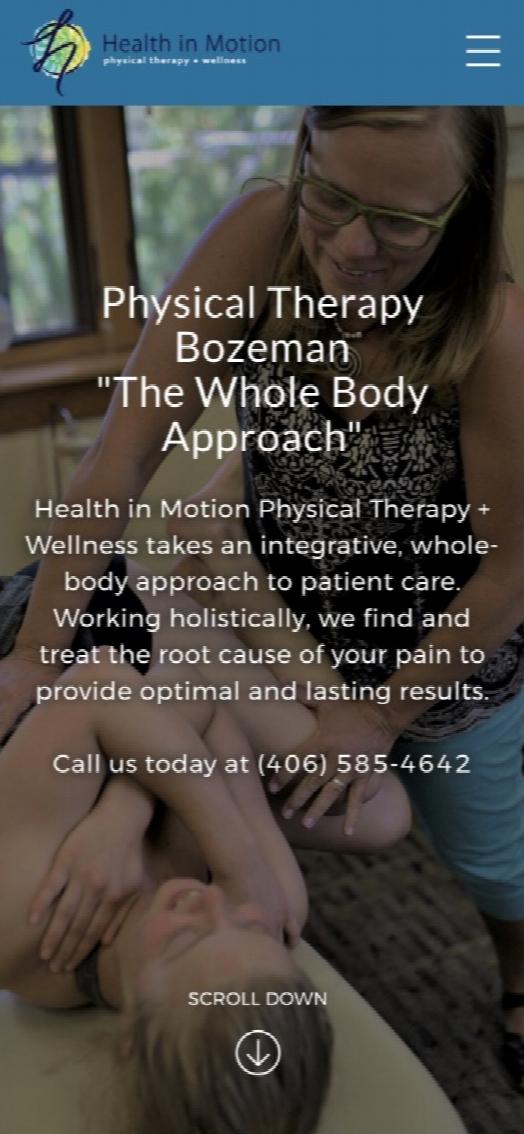 What We Did
We developed a new website for Health In Motion PT that refreshed their old website in various ways. Specifically, we:
Condensed their existing website to reduce page creep




Tuned their on-page copy to speak more directly to their target customers




Updated their website with a modern design




Added a complex consultation form that allowed future customers to request customized care

Added a site page dedicated to downloadable patient resources
We recently upgraded Health in Motion's website to go more in-depth on their available services and to further refine their website's layout.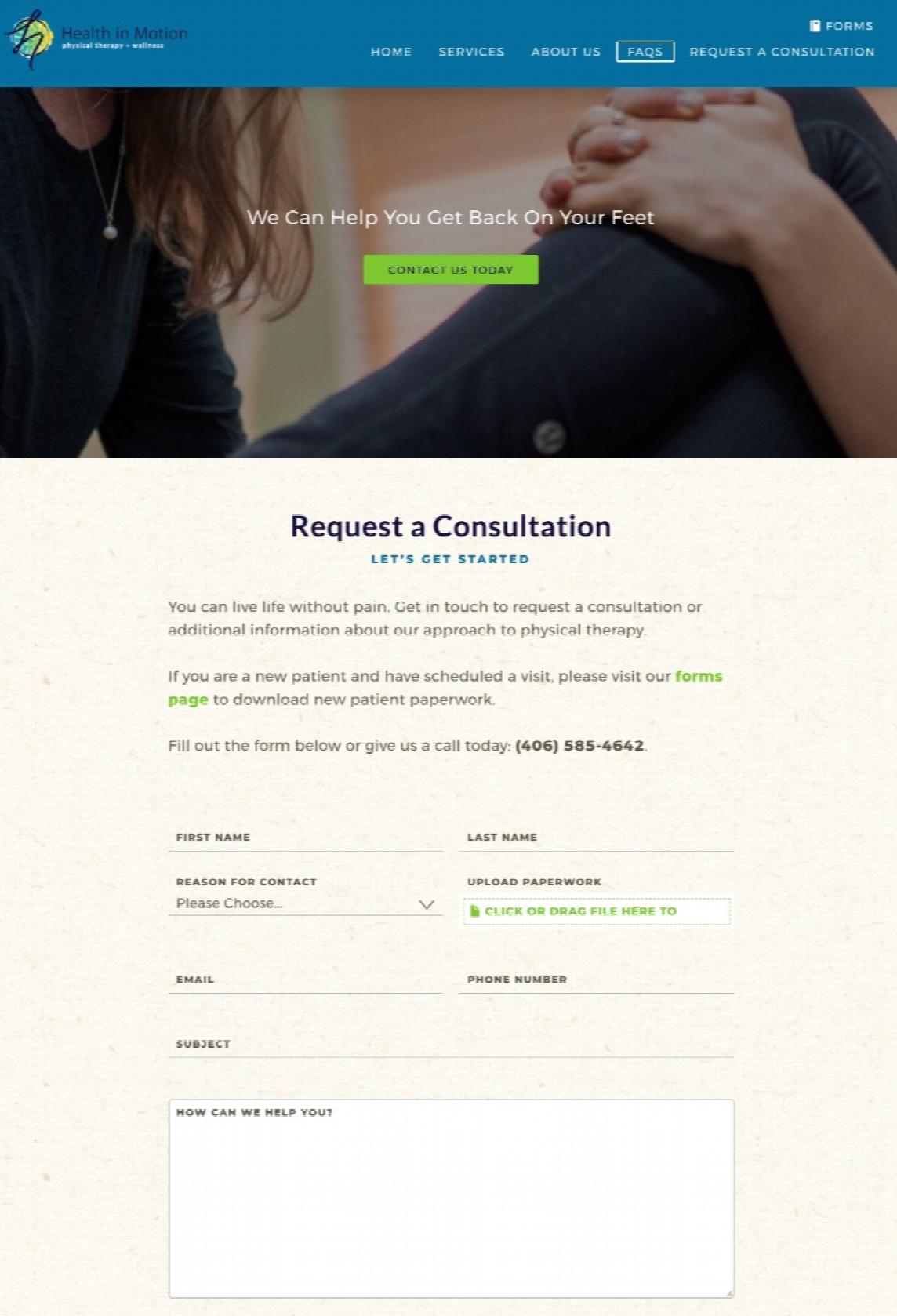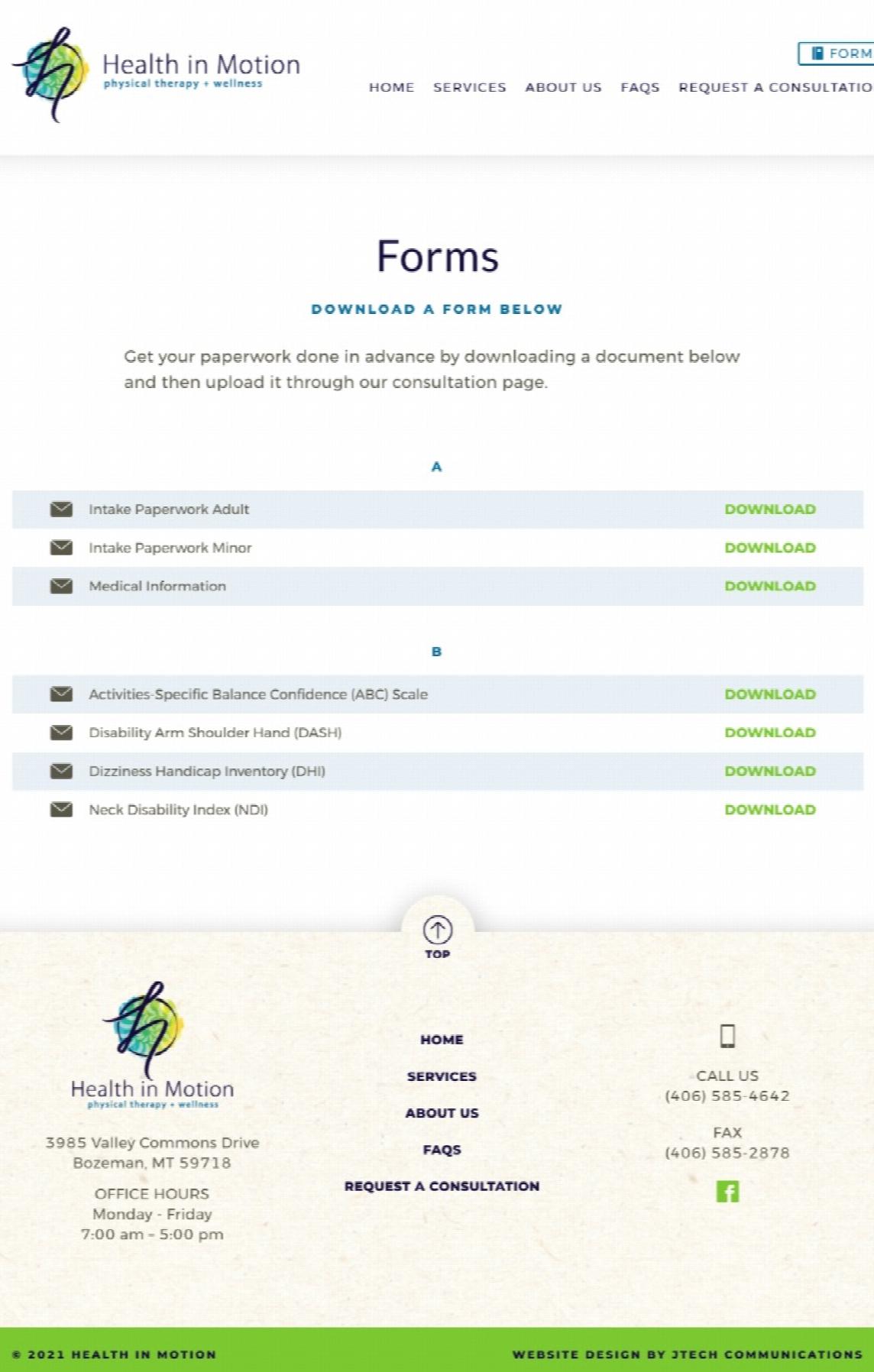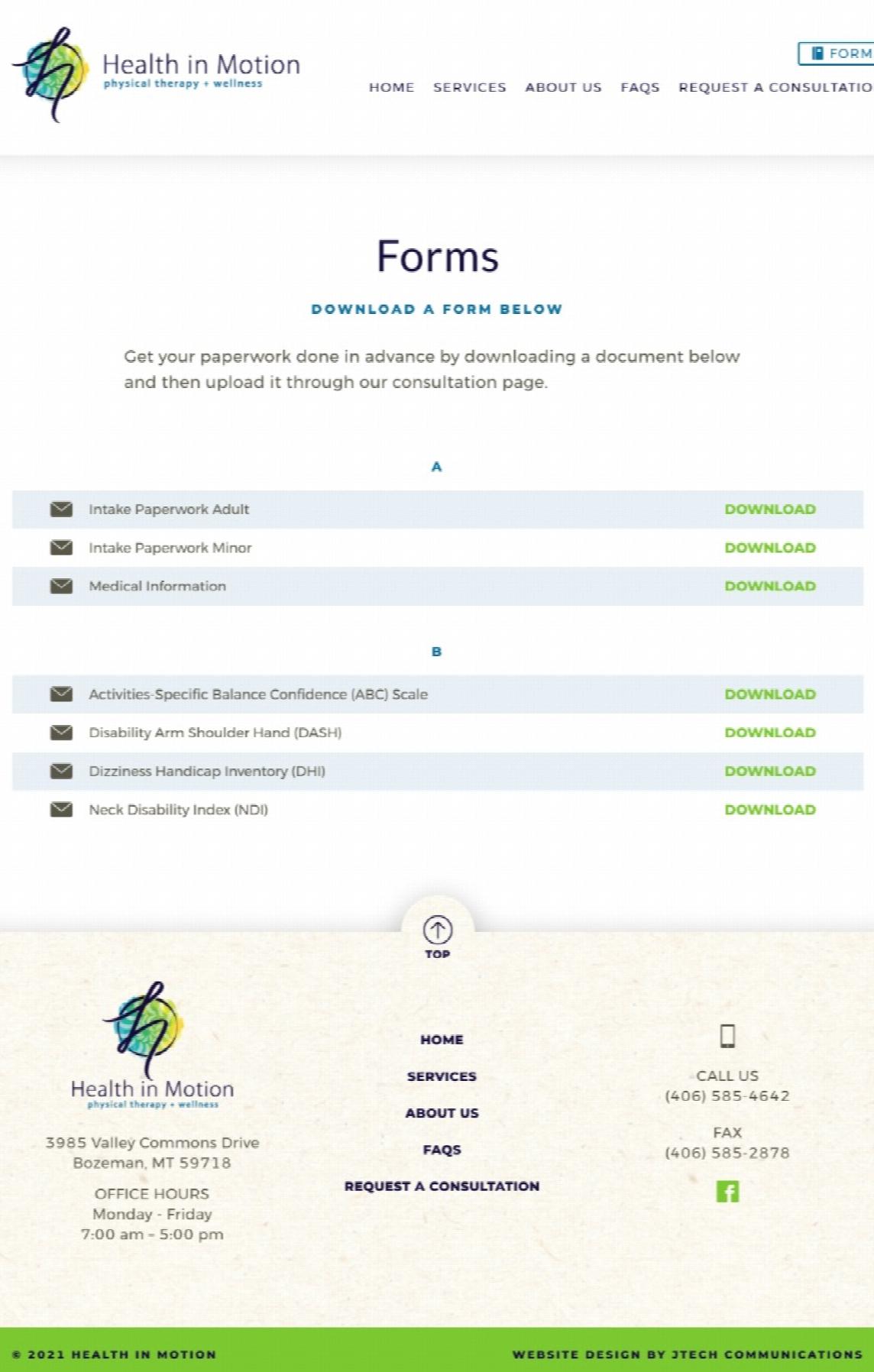 Success
Our design and development teams created a website design that's bright, welcoming, and informative.
Health in Motion's improved website streamlines the ways clients get onto the road to recovery faster. We're excited to see how Health in Motion can continue healing the Gallatin Valley.