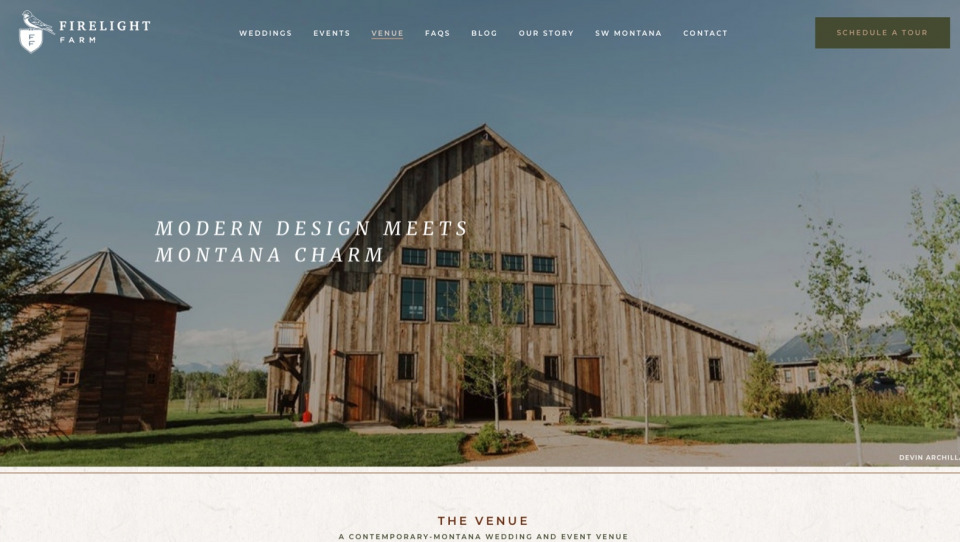 Firelight Farm
Their Story
Firelight Farm is Montana's newest wedding and events venue, serving locals as well as out-of-state families looking for a unique destination wedding. They serve a variety of customers, from brides, parents of the bride, business owners, and anyone looking for a rustic and modern backdrop for their next event.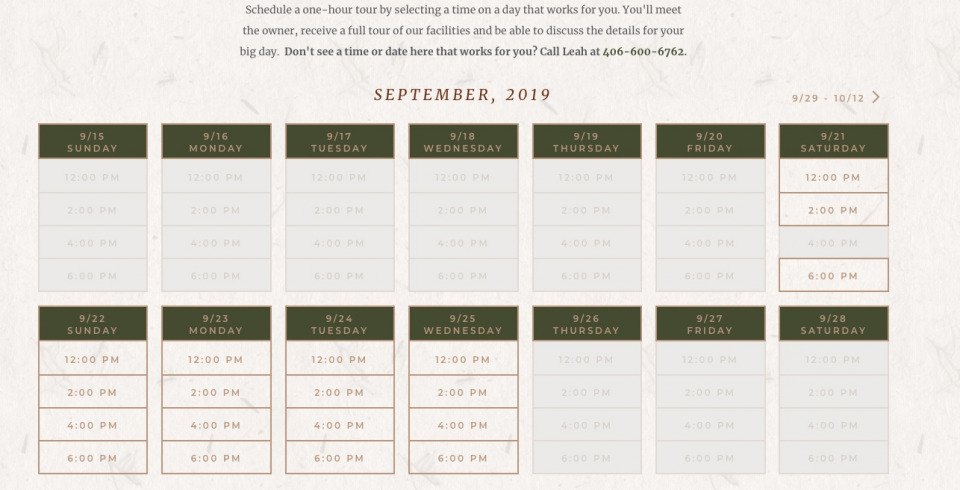 What we did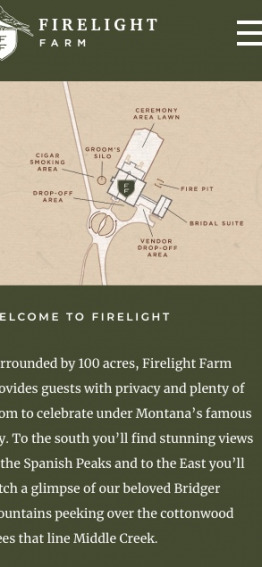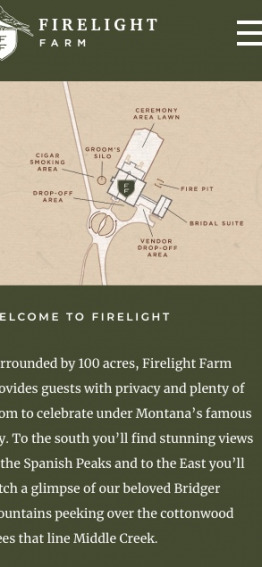 What we did
The Firelight Farm website was project brought to us by local branding experts and
business
partners
, Armstrong Marketing Solutions. AMS led with custom branding
and
design, then
collaborated
with our team to develop the finished product.
The
Firelight
Farm website includes a custom scheduling and reminder system that allows prospective clients to schedule an appointment to view the property. The system will automatically confirms the meeting a week prior to it taking place and facilitates rescheduling or cancellation.
The website also illustrated the venue with
beautiful
custom photography, an
explanation
of each package and the
amenities
that
comes
with, a blog and FAQs
page and information about the area for visitors.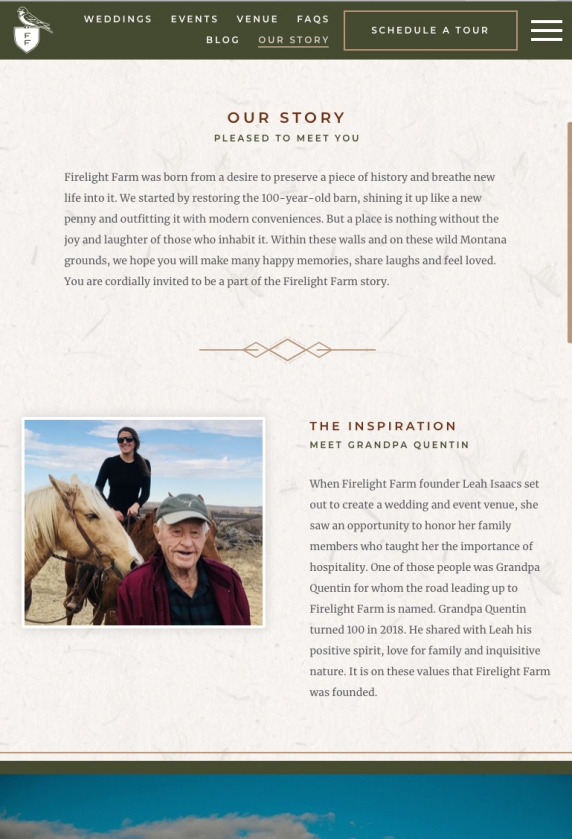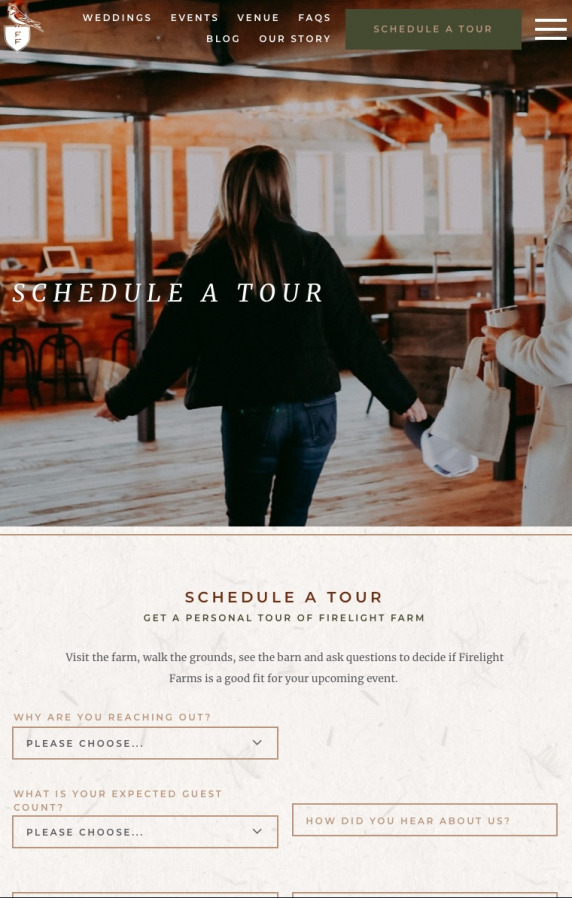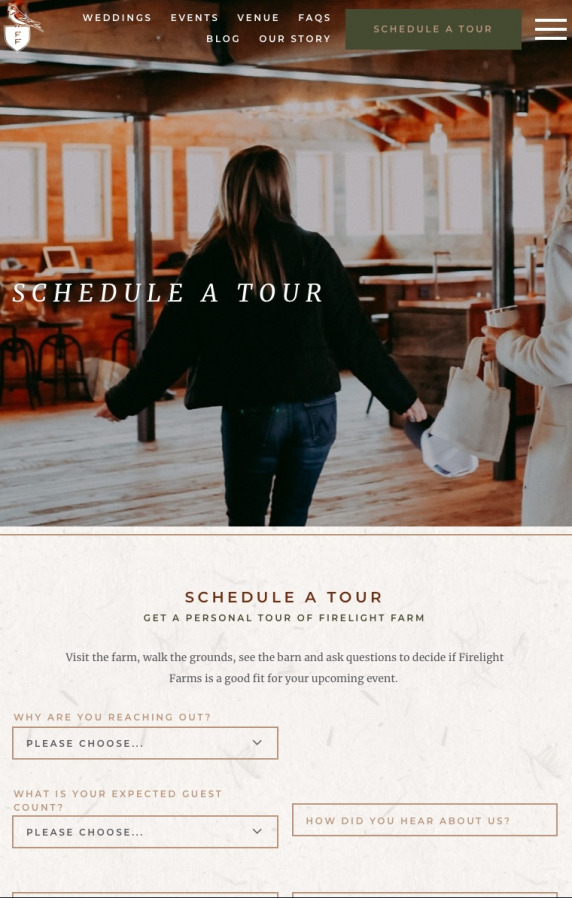 Success
Due to the busy nature of her industry, this automation provides Leah and her team with more time to serve their guests and coordinate event details. The site has eliminated a lot of tedious scheduling that was one done over the phone, and sets a strong foundation for future initiatives and improvement to her business.
We are loving the site! Great job to JTech and I have enjoyed working with you.