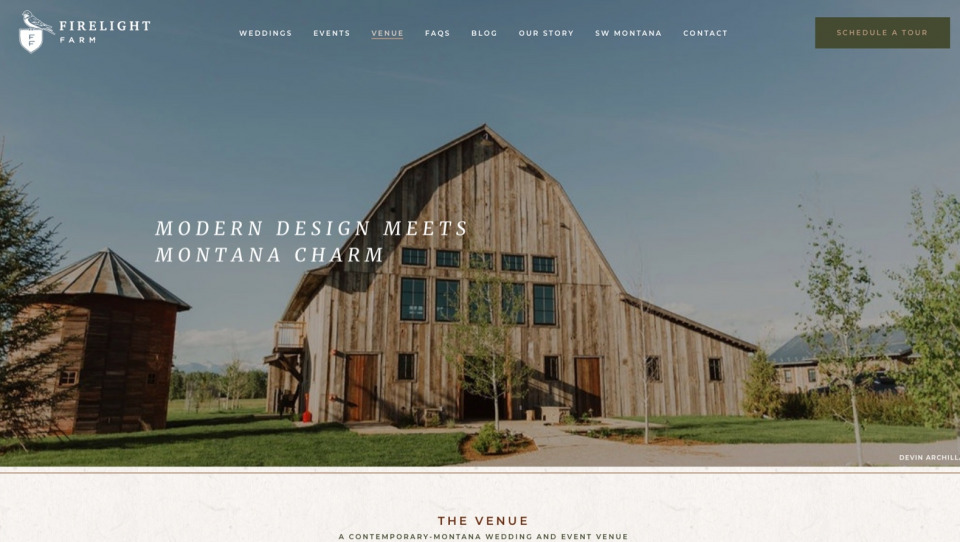 Firelight Farm
Project Overview
Firelight Farm worked with our website design team to create a gorgeous new website for their wedding venue.
Firelight Farm is Montana's newest wedding and events venue, serving locals and out-of-state families alike with a unique destination wedding. They serve all customers, from brides, parents of the bride, business owners, and anyone looking for a rustic and modern backdrop for their next event.
Their team wanted a website design that clearly communicated the style and value they offer their guests.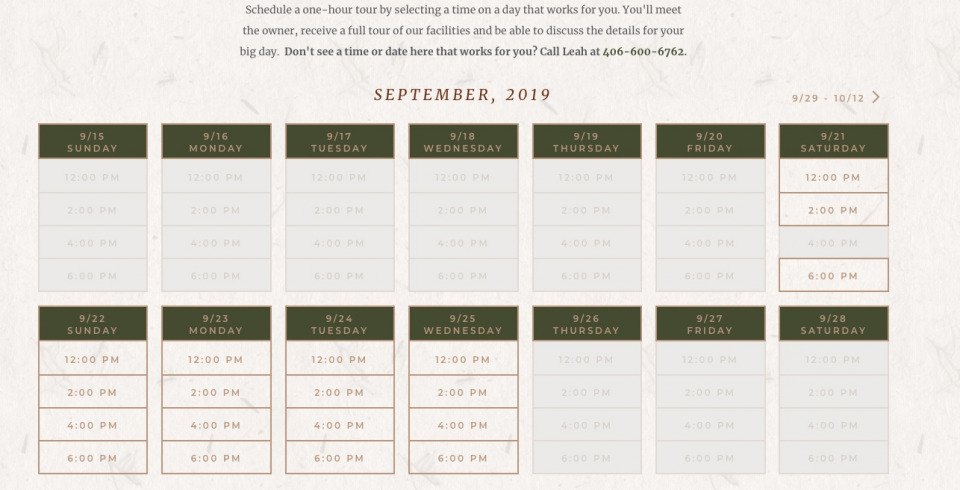 What we did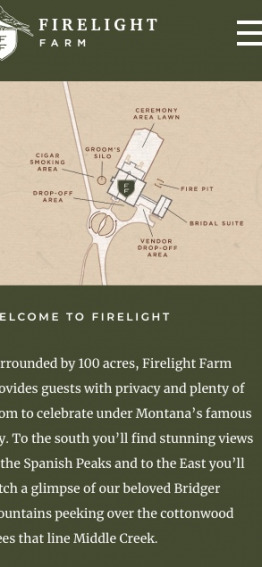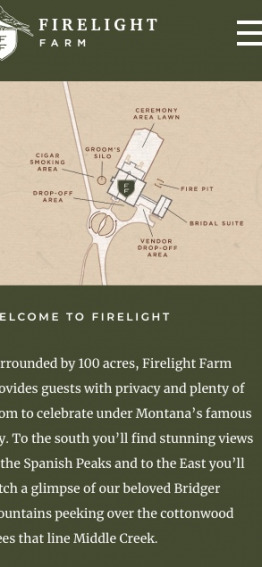 What we did
We worked alongside one of our local partners—Armstrong Marketing Solutions (AMS)—to design the Firelight Farm website. AMS is a talented Bozeman-based branding agency known for bold designs and thorough brand guides.
They led with custom branding
and
design before collaborating
with our development team to build their final site.
We built
Firelight
Farm a website that includes a custom scheduling and reminder system. Now, prospective clients can easily schedule an appointment to view their event space. The scheduling system we developed automates meeting confirmations, rescheduling and cancellations. Now Firelight saves time on every booking with seamless business automation.
We also created
blog and FAQ
pages followed by descriptions for each package and amenity. Finally, we built-in image optimizations so Firelight could show off its gorgeous venue without slowing the website down.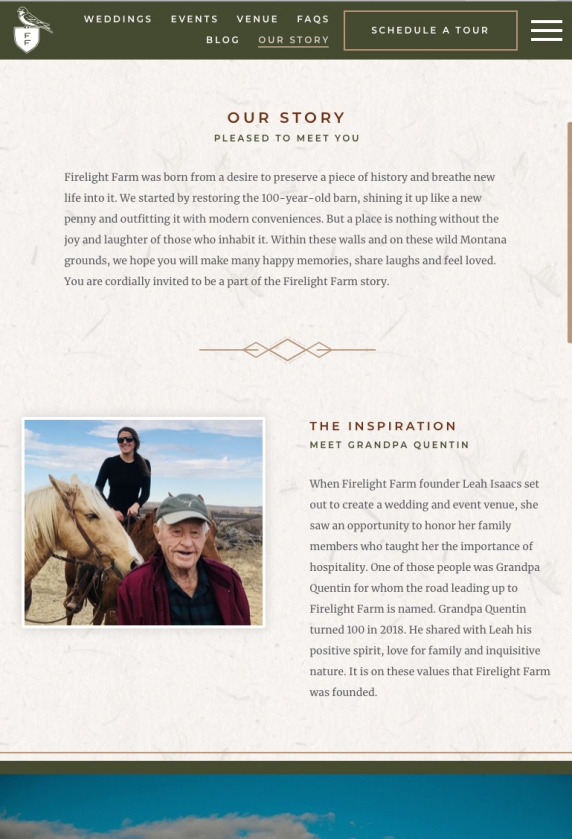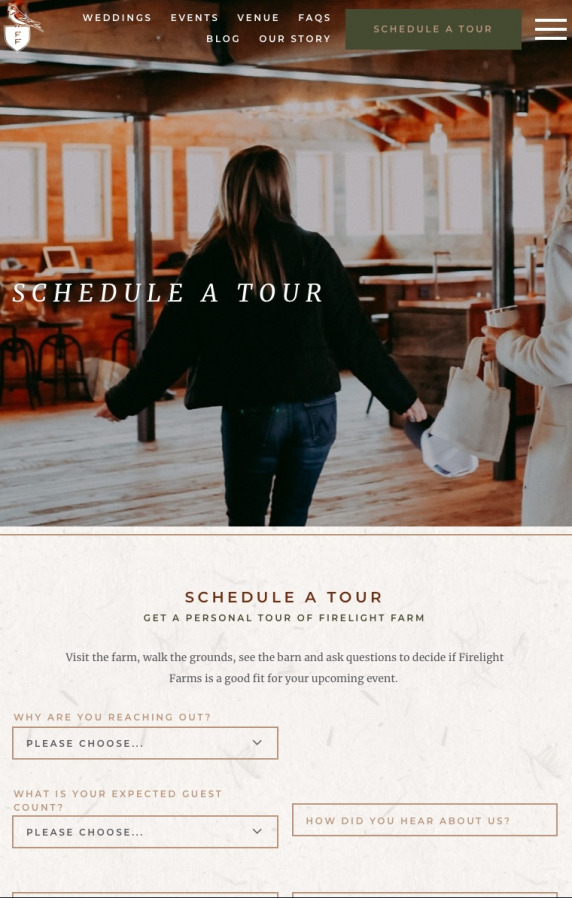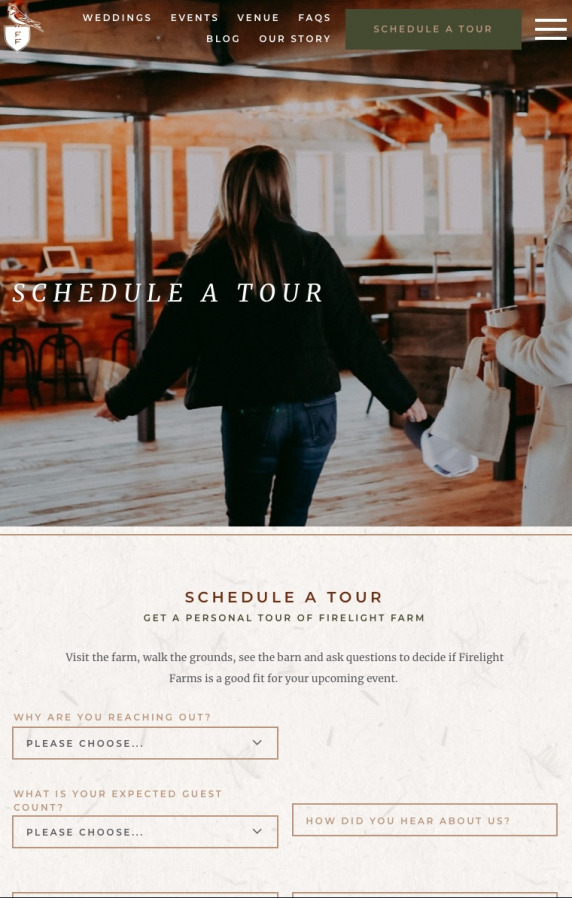 Success
We're proud that the new Firelight Farm website will help them book events easier than ever. T
heir business automation gives their team more time to coordinate events and serve guests. The site we built eliminates a lot of tedious scheduling that was done over the phone before.
Now, their team has a strong foundation for the future of their business.
We are loving the site! Great job to JTech and I have enjoyed working with you.