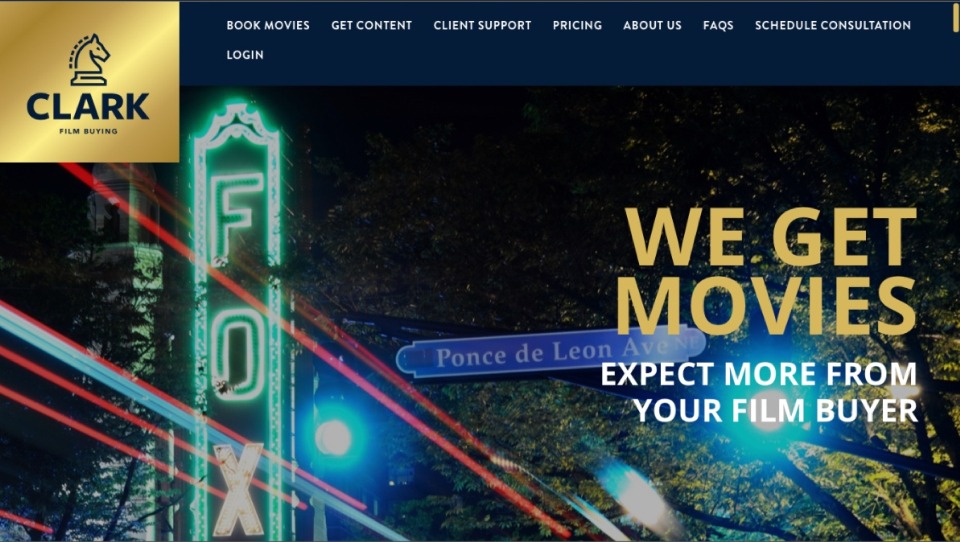 Clark Film Buying
Project Overview
Film Booking for Movie Theaters
We built Clark Film Buying's first website in the early 2000s, refreshed it in 2015 and now we've redesigned it in partnership with Bozeman's Hardy Brands for 2022. Clark's new website design needed to display Clark Film Buying's commitment to the modern film-buying industry.
Clark Film Buying has purchased films for independently owned movie theaters throughout the US for more than 30 years. Keeping up with the film and theater industry is no easy feat. Clark Film Buying aids with booking, scheduling, and marketing in theaters across the United States. Their primary tool is a mobile-friendly, custom film booking web app that Clark offers on a subscription basis. Verl Clark, the original owner, dreamed up Clark's film-buying web app to simplify his customers' lives while fishing with his family.
Now, it was time to refresh the front-end of the Clark Film Buying website.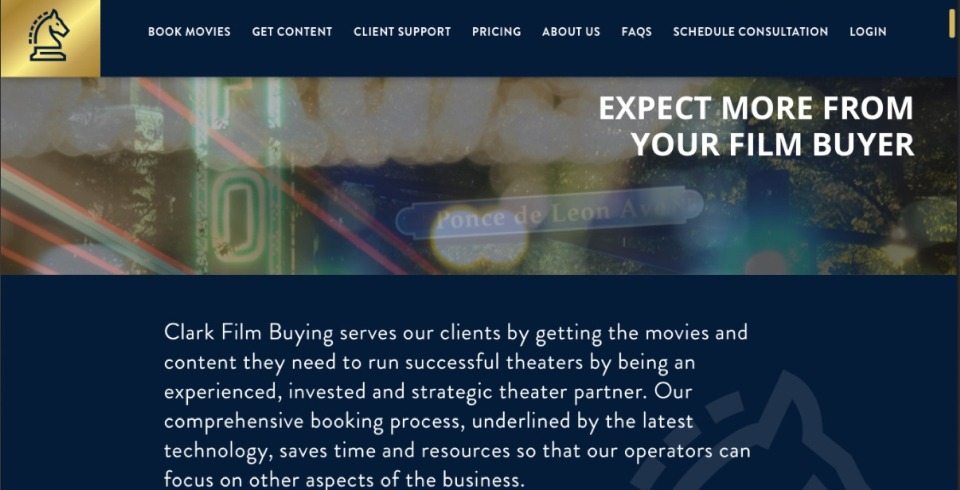 What We Did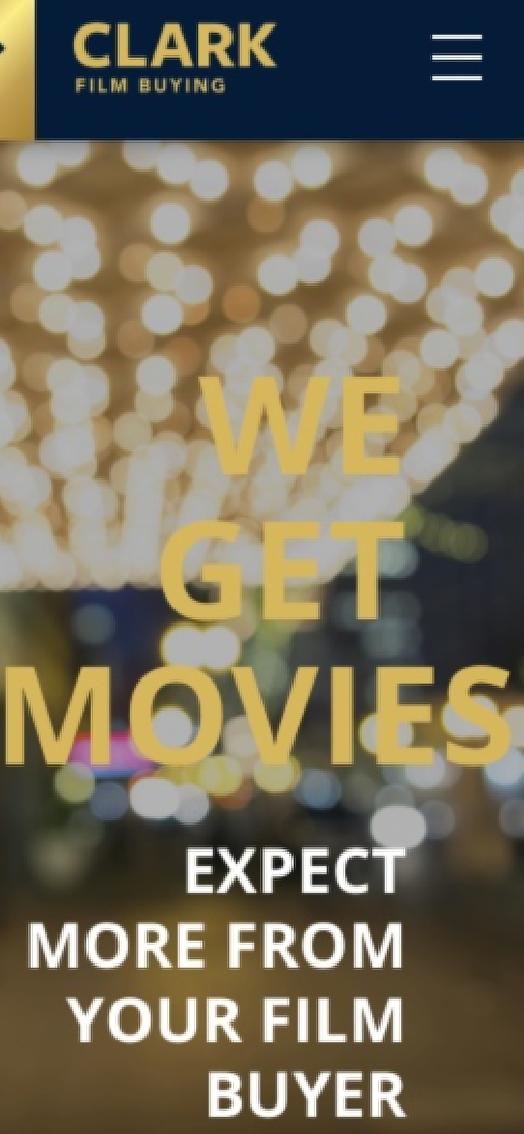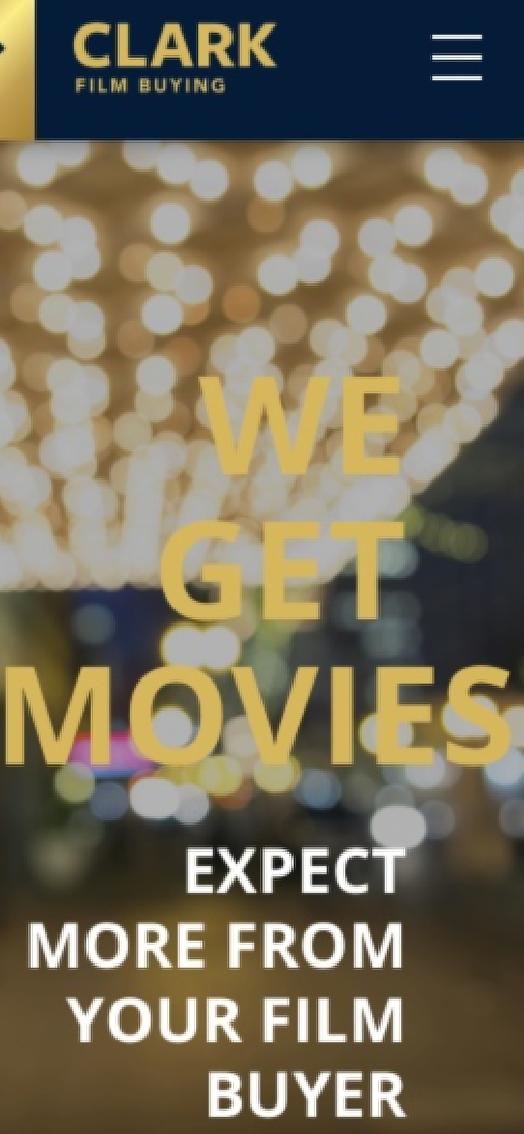 What We Did
We worked with Clark Film Buying to create a website perfect for the modern film buying market. To do this, we:
Refreshed their branding in partnership with Hardy Brands

Updated their website design to a scrolling site design

Expanded the functionality of their movie scheduling web application

—saving Clark's customers time and resources.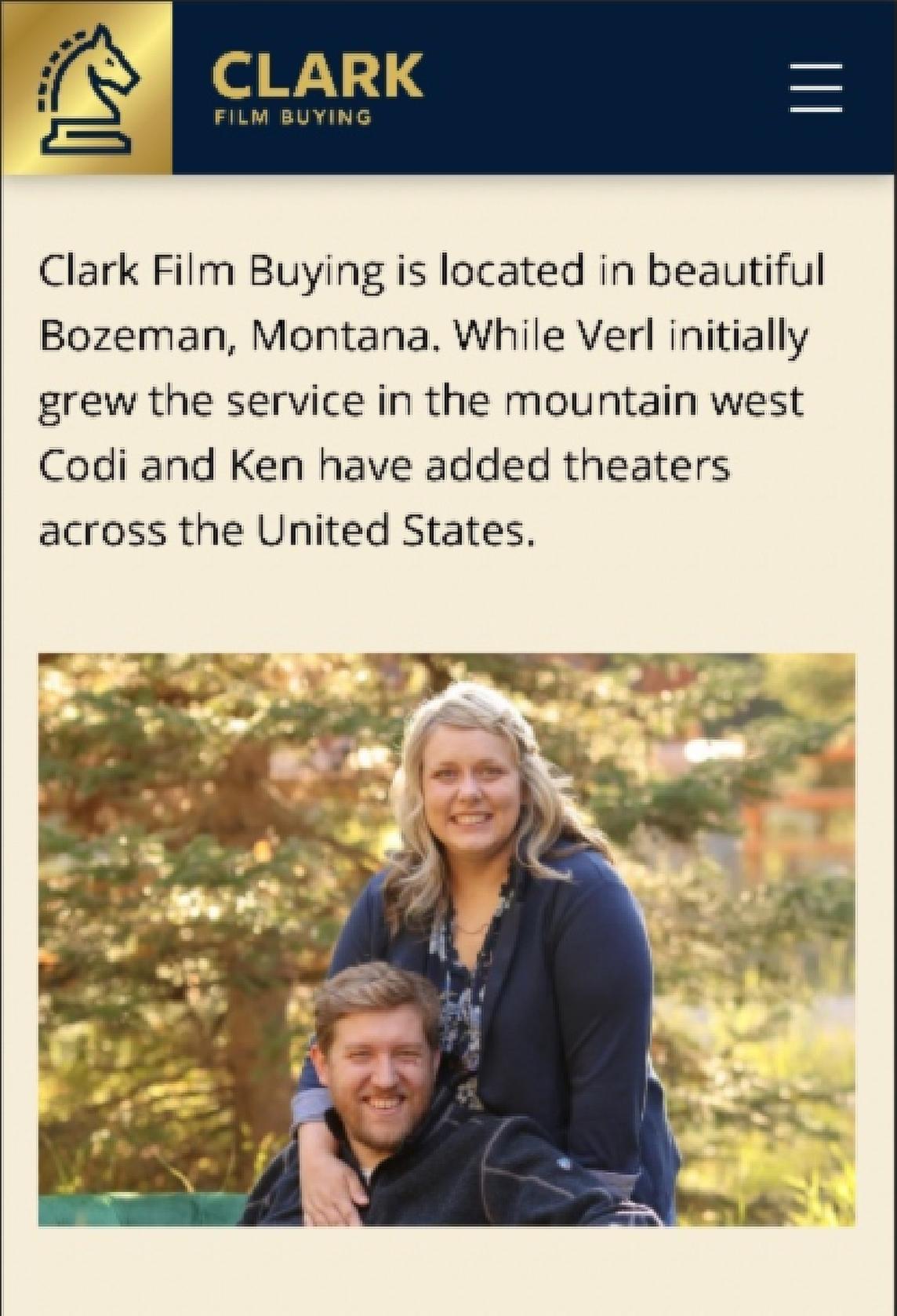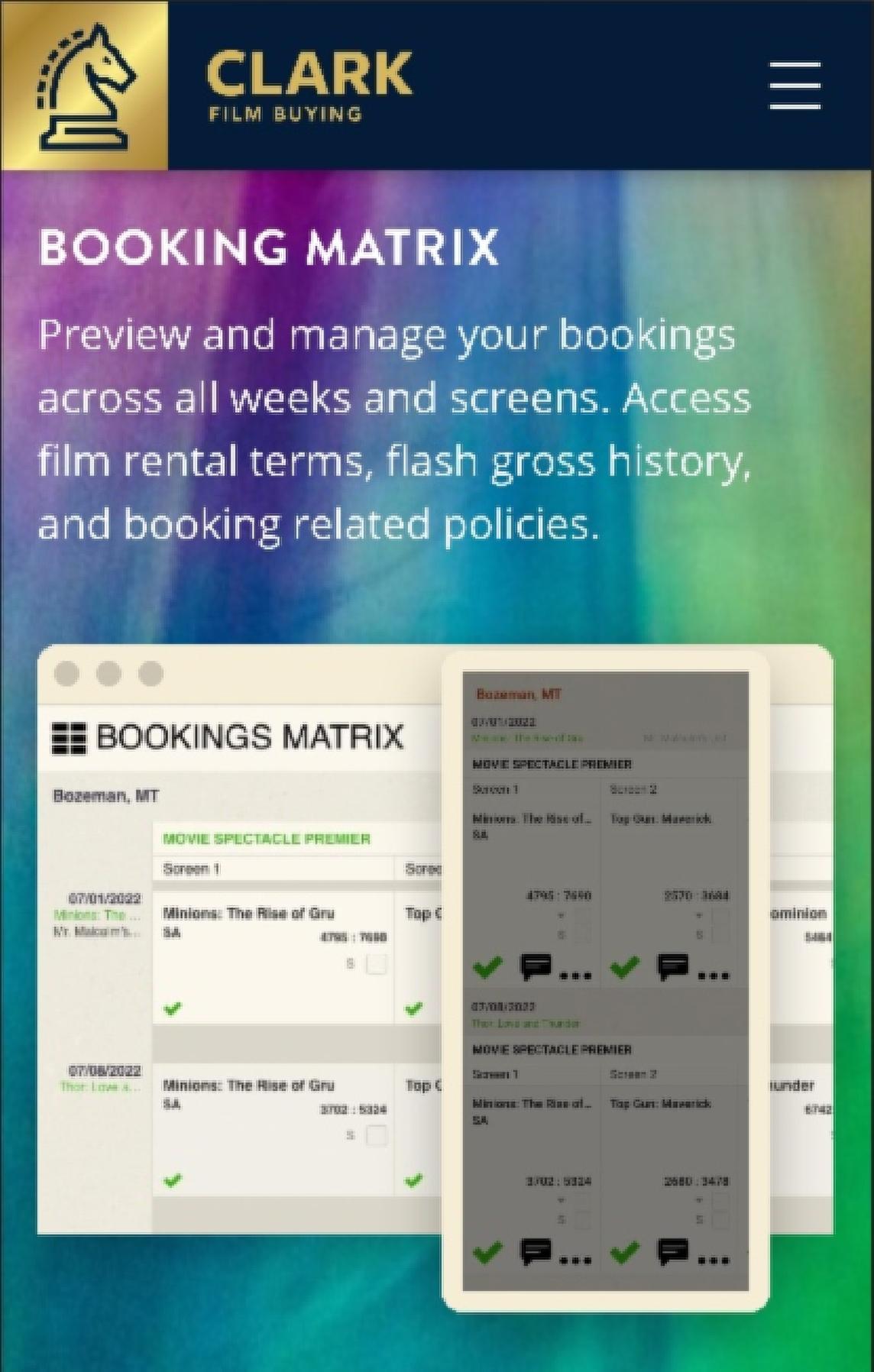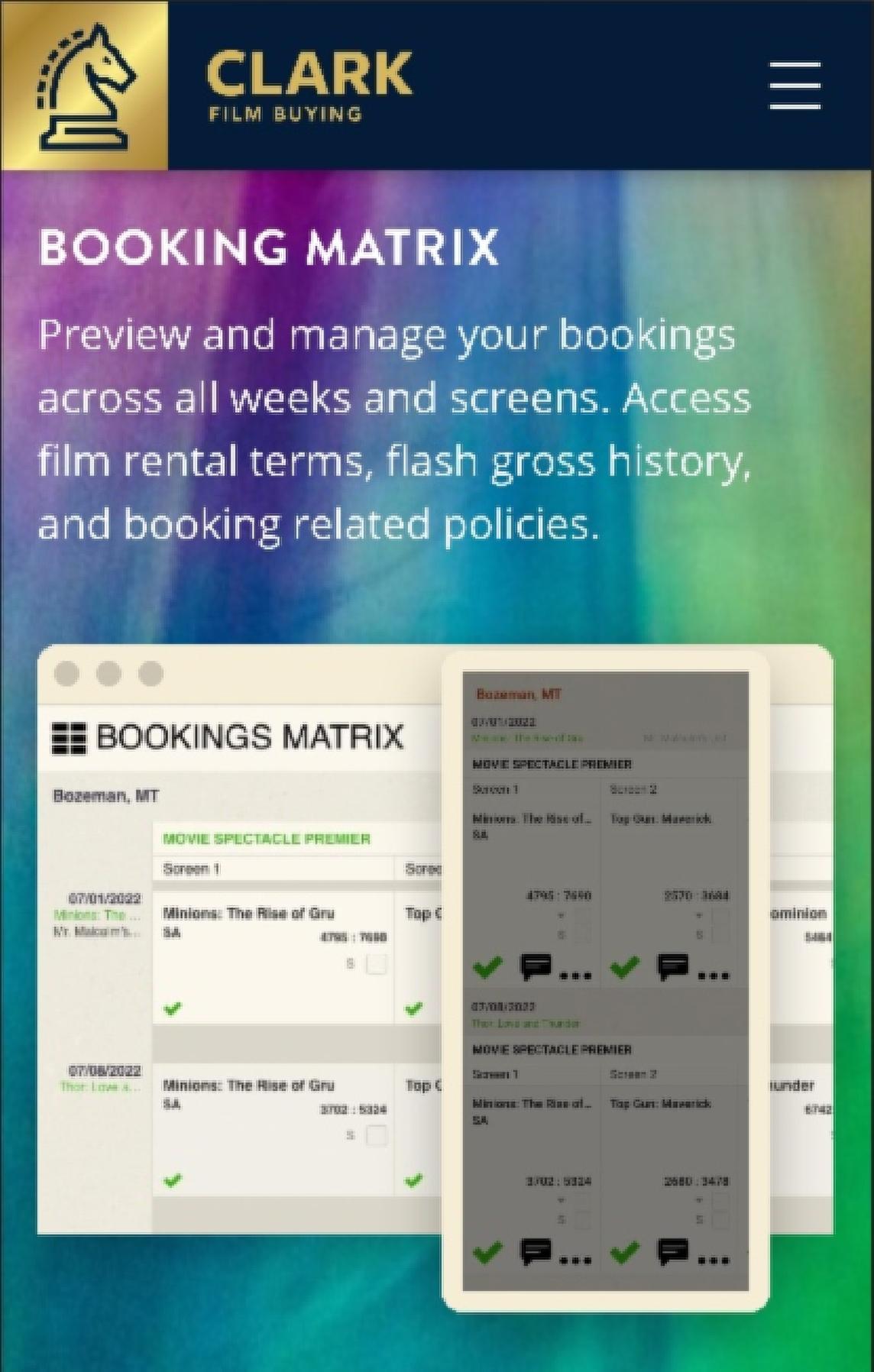 Success
The new Clark Film Buying website is sure to catch—and hold—customer attention.
Clark Film Buying has found success for more than 30 years in the film buying industry. Our web design team is sure that their refreshed web design and web apps can help them continue succeeding in the ever-changing film industry.
We're honored to have helped Clark define their online presence for so many years, and we're excited to see how this website refresh improves Clark Film Buying's relationship with its existing clients.
I found that it was easy to communicate my ideas and needs to them and they translated that into the precise web development needed for our website. Their customer service and tech support is amazing. When I have an issue they can be contacted right away and the issue is dealt with immediately. If you have a new web design project and want to be involved in the planning and executing of it, then I would highly recommend JTech and their personalized service.