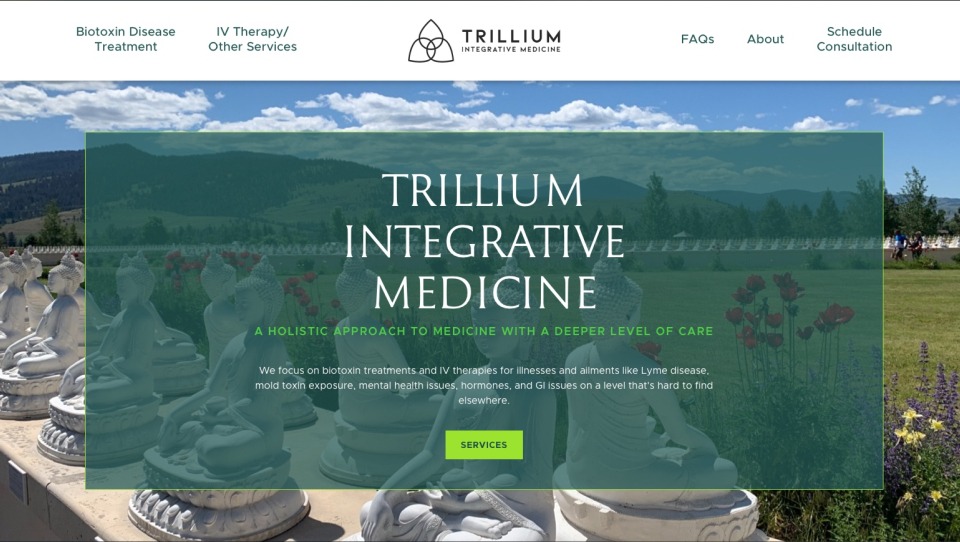 Trillium Integrative Medicine
Project Overview
We worked with the Trillium Integrative Medicine team to refresh their old Wix template website. Specifically, they needed
a professional, clean web design that reflected their patient-centered values while maintaining medical professionalism.
Trillium Integrative Medicine has been helping patients feel better in the Bozeman area since 2010. Now, for more than 12 years, Dr. Robin Thomson has been at the helm, leading her talented team in a quest to find personalized holistic care for every patient that comes through their doors. Their team
believes that every patient deserves the best holistic medical care available.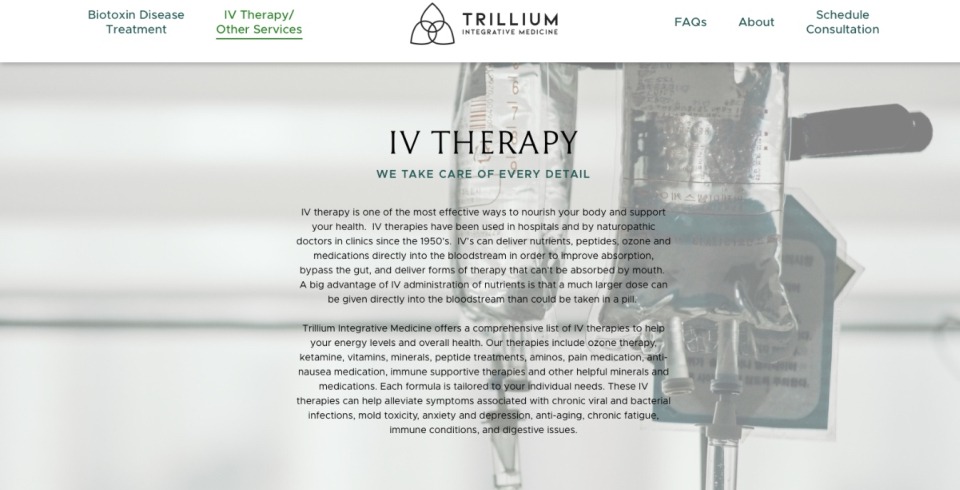 What We Did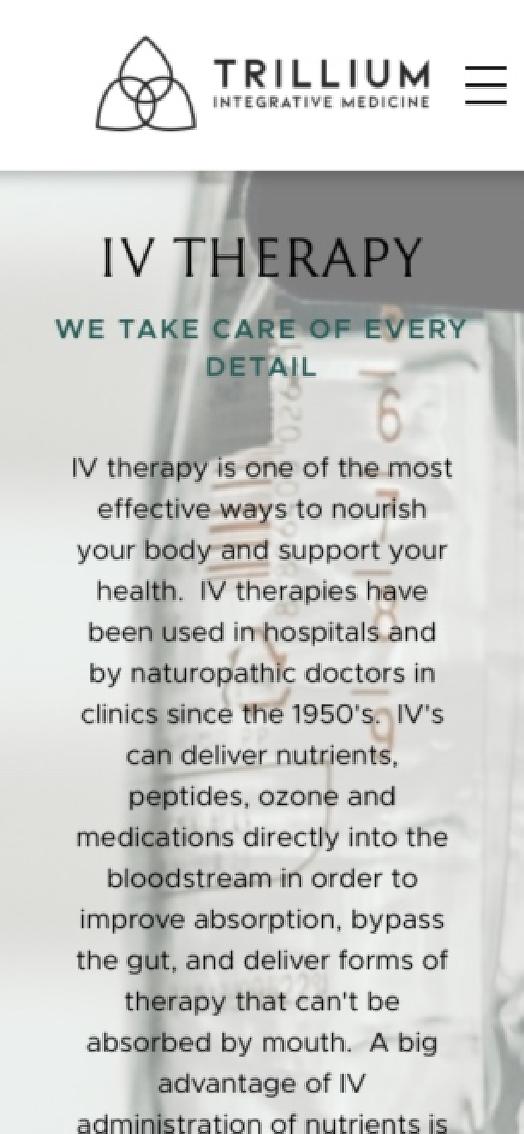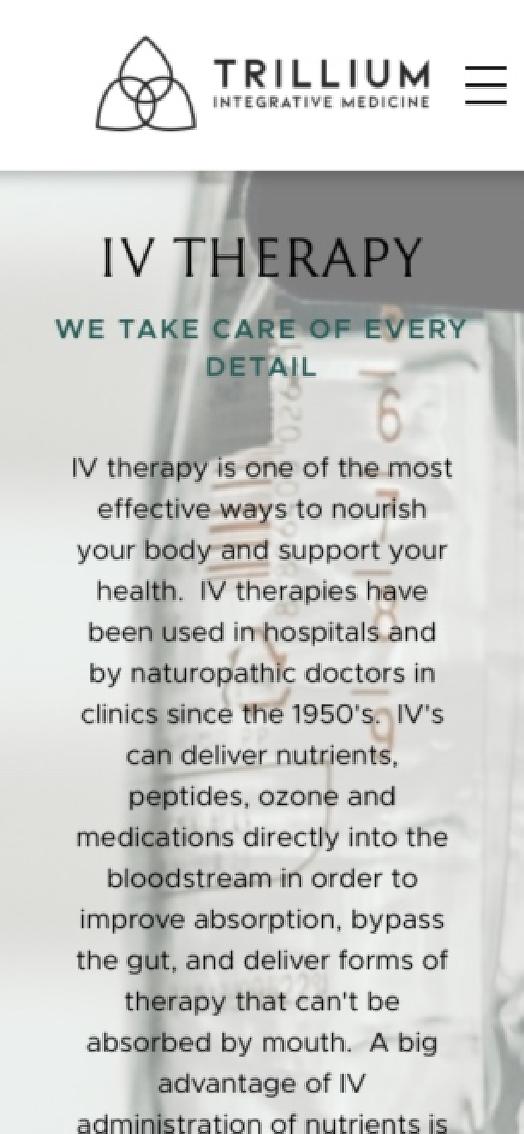 What We Did
Our team delivered an aesthetically pleasing, modern website. We partnered in-depth information and gentle greens and blues to lend Trillium's website a calm, information-driven, confidence-inspiring professional medical website.
Our team considered the style of Trillium's existing website and created a clean website design that kept the Trillium team's ultimate aesthetic goal—professionalism and reliability—in mind.
Visiting Trillium's site leaves a lasting impression that you won't soon forget.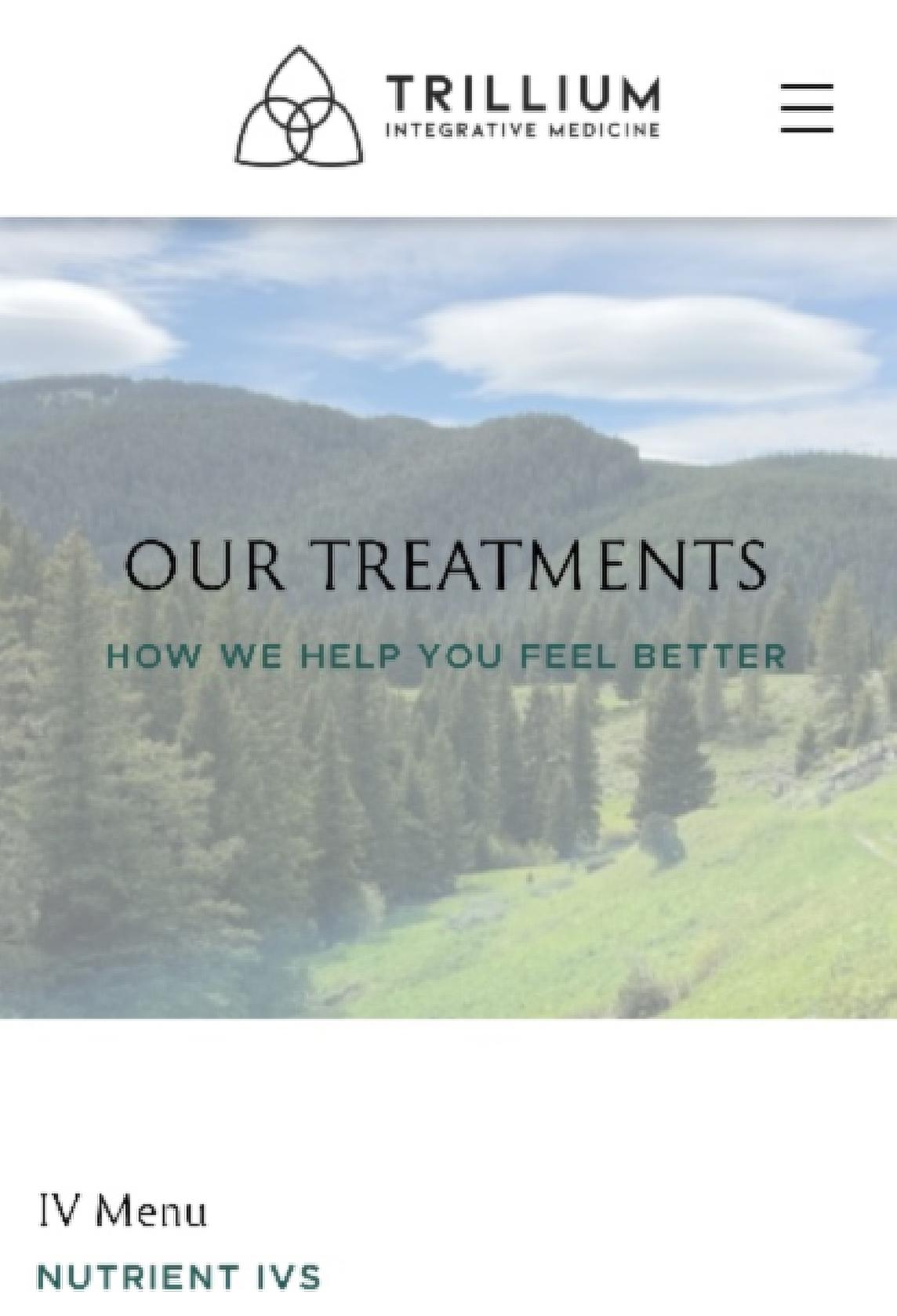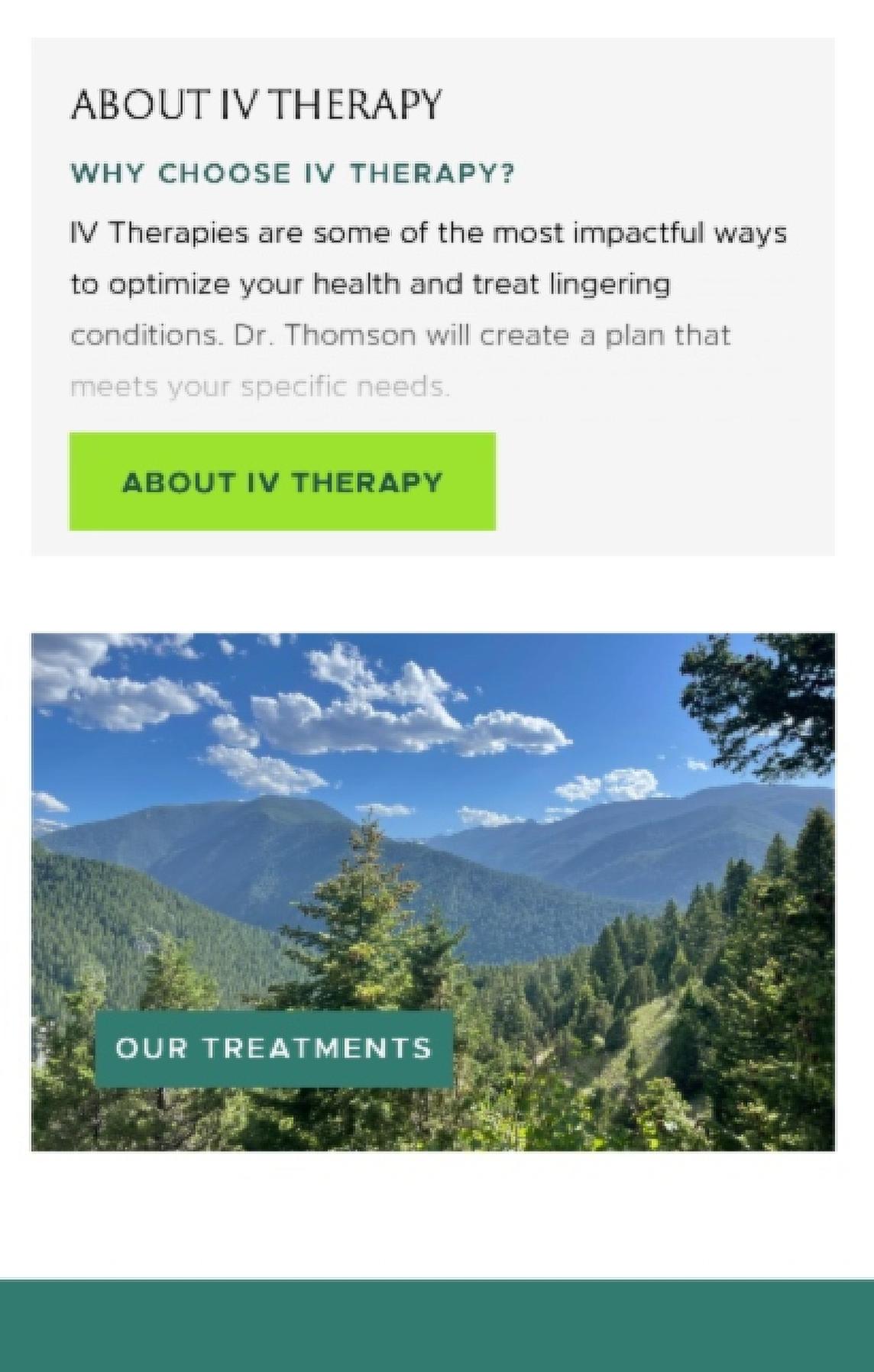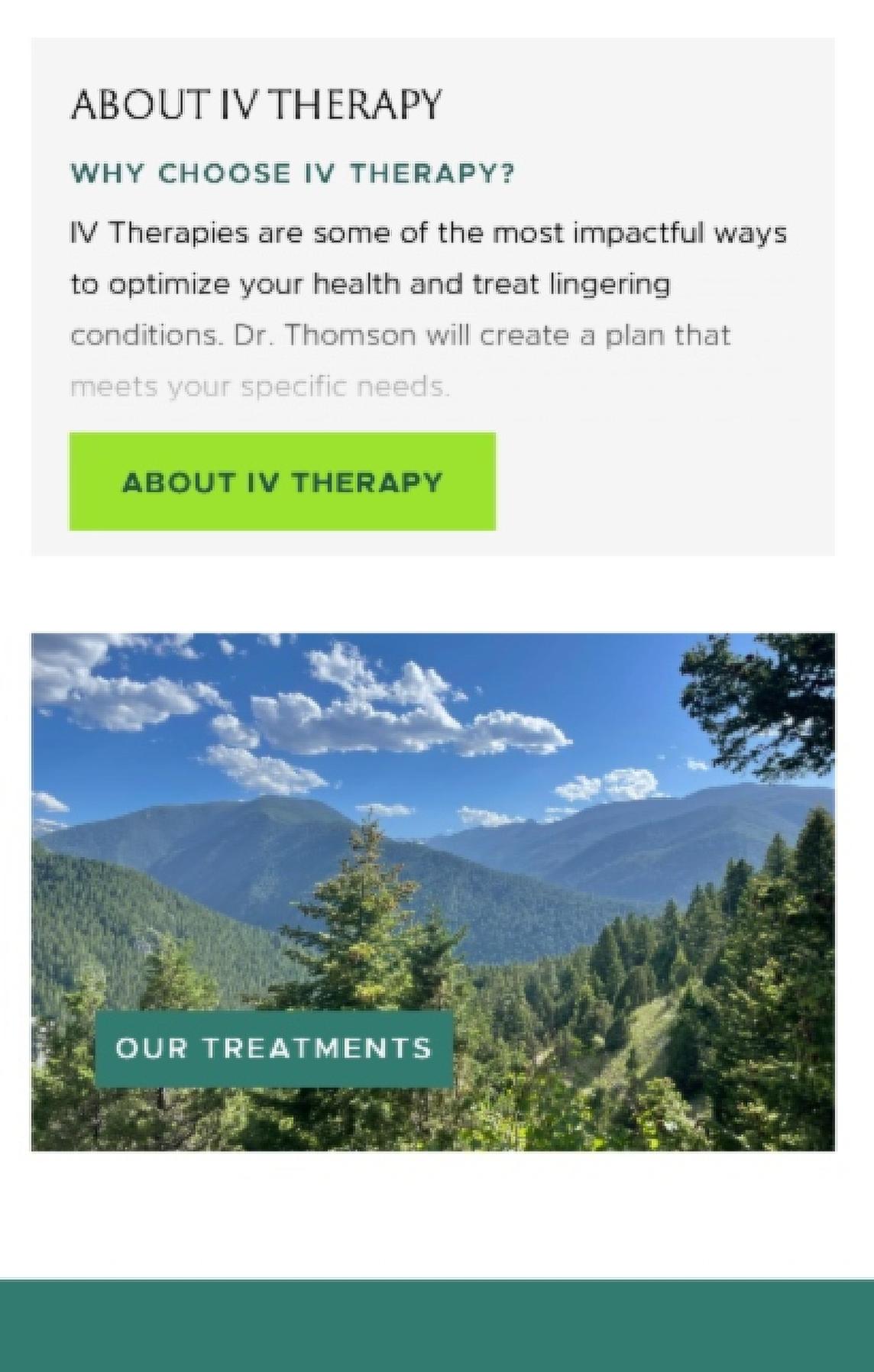 Success
We believe that Trillium's new site accurately reflects its patient-centered attitude in a clean, modern website design.
Our team is proud of the beautiful, clean web design we delivered for Trillium Integrative Medicine, and we are excited to see how they grow in the future!