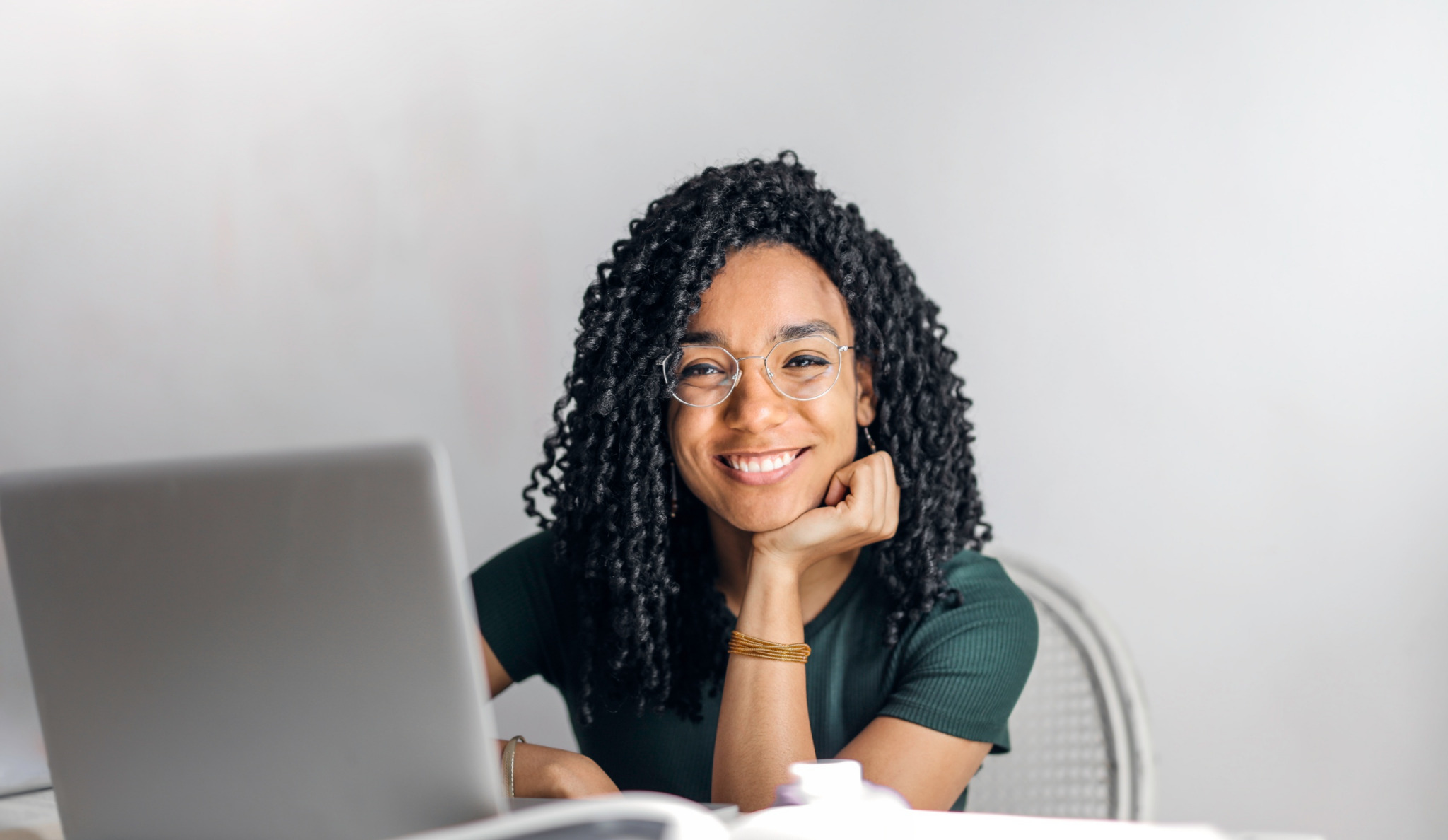 3 Steps Your Business Should Take to Recover and Grow During the COVID-19 Pandemic
The Coronavirus has reshaped our world, from health and jobs to economics and business. With tens of millions left unemployed and 92% of small businesses reporting negative effects due to the crisis, now is the time to reevaluate how to recover and resume operations. But what does the road to recovery look like? In this article, we present a three step plan with a focus on digital strategy that will help you and your business move forward and grow during the pandemic.
Step 1: Assess
The first step to recovery is assessing how your business was specifically impacted during the pandemic. Start by determining the hard numbers of your business such as assets, liabilities and any changes in revenue that you now face. Once you have a baseline, examine how your cash flow was affected year-over-year, identifying key metrics such as profit loss, the impact of potential new business and the overall change in revenue. This will outline what percentage of income is needed to be generated to recover any losses.
It's also key to identify other ways in which your business and industry has been impacted. Questions to consider include:
Has your unique industry been adversely impacted during the pandemic?
Have you had to layoff employees? If so, how has this affected the number of customers that you are able to serve?
If you were doing any advertising and marketing, have your budgets been reduced?
Have you lost customers to lower cost competitors?
Once you have analyzed the economic impact to your business and the funding needed to continue operations, you will want to consider options for assistance: SBA Loans, Paycheck Prevention Program (PPP) and Economic Injury Disaster Loss. These programs can help business owners bolster the loss of revenue and weather uncertain times.
Step 2: Adapt
Regardless of whether your business was minimally affected by COVID-19, it is very likely that your industry has been impacted, causing a variety of challenges. But challenges can also provide opportunity if you can identify ways to pivot your business. For example, if you previously relied on foot traffic, then find new ways to reach and serve your customers. Also, think of ways to build relationships with current customers and engage with them to create repeat business. You may also want to consider networking events or featured speaking events so you can find new business opportunities. If in person events are not possible, then you may want to develop webinars or podcasts that provide value to your target audience.
By being flexible and creative, you can also look at finding new sales channels that will help your business grow. Once you have established a new sales channel, be sure to communicate it to the marketplace and your customers. You can explore a variety of tactics to help with this such as automated email campaigns, referral partnerships within your network and advertising opportunities such as Pay-Per-Click ads, billboards and mailers. One of the most effective ways of tapping into a new sales channels is by establishing an online presence, which allows you to expand awareness of your business and services while reaching a larger market. We will cover this more in the the digital opportunities section below.
Step 3: Plan for the Future
It is important that you access how the Coronavirus has impacted the future of your business. Consider how customers view the value of your online presence and how responsive your business was during the outbreak. Were you able to quickly adapt in order to help your serve your clients? Having a plan in place for when the unexpected happens will be necessary for the future and sustainability of your business. For example, do you have the ability to implement remote work for your employees, and if so, what tools will they need to remain effective and productive? No one has a crystal ball, but if you spend some time thinking ahead about possible challenges and how you will react to them, then you will be more prepared and better equipped to enact quick changes that will help your business.
Digital Opportunities to Help Your Business

In the new business environment, being flexible with your marketing, having data to analyze your efforts and increasing the reach of your brand are keys to maintaining success. Digital efforts offer some of the most cost effective options to increase brand visibility. Growing your digital presence online can allow your business to open new sales channels, reach new customers, create more brand visibility while also offering flexibility for your brand. Your business's digital presence should be an extension of your brand and include your messaging, online marketing efforts and online visibility. Below are digital strategies that your business can use to grow your brand and reach new customers.
Build or Update Your Website

Having a website that represents and highlights your brand is the cornerstone for building your online presence. If your current brand does not support your goals, then consider a rebrand or brand adjustments.

Because a website acts as your calling card, you will want to point all of your other digital efforts towards it while making sure that the elements on your site push users towards a conversion action. For example, you want content that is informative, communicates your value proposition and is rich with strong calls to action so visitors can take the next step such as filling out a contact form, buying a product online or calling you directly.

We recommend working with an experienced developer to create a website that helps your business go further, faster. Your developer should be your digital partner. They should support your business goals, implement smart strategies and site architecture, incorporating marketing elements and other content that will support your success online. Your developer should also be aware of
SEO
and digital marketing efforts to help you build a site that will be visible online. You can
read about choosing the right developer
in our blog.
Whether you already have an established site, it may be outdated or not provide the functionality needed for your brand to pivot its business plan. Read how a website redesign can benefit your business in our article.
Local Digital Efforts

For many small businesses, their target market is their local community and surrounding areas. Because of this, it is important to be found online in your local market when users are performing searches that relevant to your business. To be successful online in your local market, there are a number of options for you to consider.

Google My Business is a platform offered by Google that allows you to create a profile including your contact info, location, services offered and more. This profile can appear in search results when local users search for things that are relevant to your business and can be used to drive more traffic to your site. Making sure your profile is accurate and up-to-date can help improve your ranking in search results so you are seen by more users.

Google My Business profiles also allow you to make posts and add photos that will appear in search results. Actively adding photos and posts can drive more users to your site as well as improve your search result rankings. You can read more
about Google My Business
in our article.
Reputation Management and Review Solicitation

When ranking your website in search results, search engines take many factors into account including reviews left by customers across different platforms. This includes Google My Business, Yelp, Foursquare, Manta and others. So to help grow your visibility in search results, it is essential to solicit reviews from your customers.

Responding to these reviews, both positive and negative, is also a part of growing your search rankings because it shows search engines that you care about the experience your customers have with your business.
Read about reputation management
in our article.
Local Directories

Local directories are another way to reach new customers in your local market. Local directories act as referral sources for local users looking for your product and service. Not only can these directories funnel new traffic to your website, but the information in these platforms is analyzed by search engines when ranking your business for local searches. Having your business present in local directories with consistent information across all listings can help your site to rank higher in these local searches.

Website Refresh
Refreshing the content or structure of your website can be a great way to present a more engaging site to your users and can be used to accommodate any new marketing efforts you are pursuing. Adding fresh content to your site can also help to raise your site's ranking in search results.

A website refresh can include:

Updating the copy and imagery of your site.

Adding new landing pages that your digital efforts drive visitors to

Adding rich media such as embedded videos.

Adding resources such as white papers, guides, webinars, etc.

Adding an email signup form so users can stay up-to-date on your new resources while also building a customer list that you can market to.

Adding an automated email system to continuously engage with customers and keep your brand top-of-mind.

Social Media

Social media platforms offer a great opportunity to connect with your audience and community while highlighting your brand and company culture. This helps users to better connect with your business and also keeps your brand in front of them. Consider using social media to post your new services, products, resources or blog articles so that you can drive traffic back to your site while also providing viewers with informative content. You can also provide timely updates such as accolades or awards, which will further distinguish your business and offer creditability and trust.
Social media is also great for cross-promotional opportunities, working with businesses that you partner with or who are in a similar industry, but not competitors. You can leverage relationships with them to help one another and highlight yourselves as thought leaders in the industry.

Lastly, social media makes it extremely easy to post information to a large audience. In this new environment with so many people seeking information and resources, you can position your business as a resource for people to engage with and learn from. By doing this, people may come to depend on your business for news, insights and trends while also encouraging them to learn more about how your products and services can help them.

Assess. Adapt. Plan. Keep Going.
In the new business climate that has resulted from the COVID-19 pandemic, businesses are looking for ways to recover from lost revenue. So be sure to analyze any losses taken by your business to help identify possible weaknesses in your business plan. This will also give you the opportunity to identify and develop new sales channels so you can pivot your business as needed. Moreover, digital efforts offer the most adaptable and data driven options for reaching new customers in your market. If your business is looking for new ways to reach your customers in the digital space, JTech Communications is here to help and ready to offer
our expertise to support your goals online.