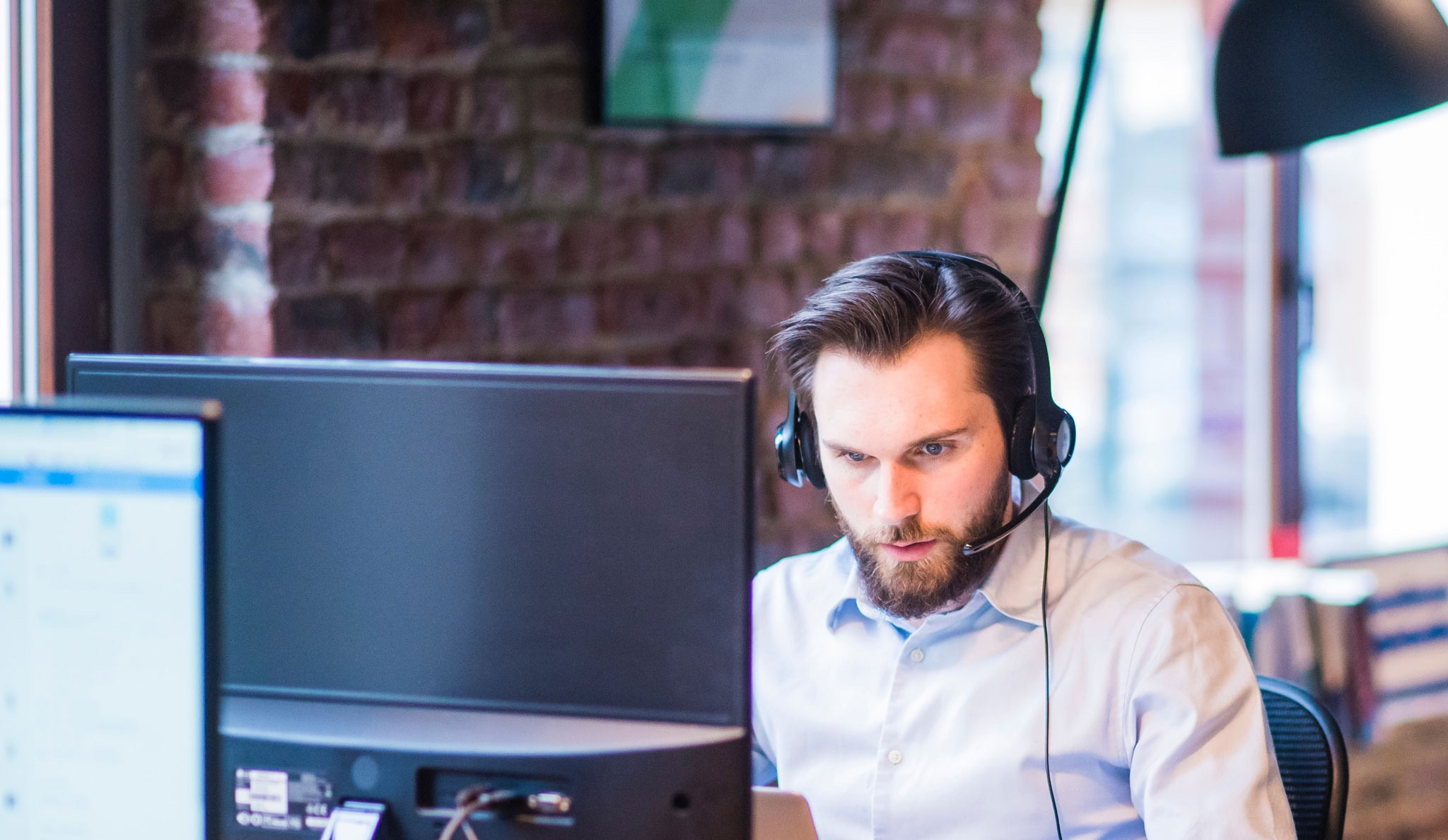 Do you know what to look for when hiring your website developer?
Investing in a new website for your business can be both an exciting and challenging decision. A modern site that is technically sound and designed with user experience in mind, is important in order to attract customers, stand out among competition and rank high with search engines. In today's web development industry, there are an overwhelming number of options for you to consider, from one-man operations, to larger full-service agencies. In this article, we will help guide you into choosing the right developer for your business needs, and how to avoid common web developer scams so that your business can benefit from the power of the web to improve your bottom line.

Steps to finding the right developer
The key to choosing the right web developer for your business is to understand and define what goals you are trying to achieve with a new website. We recommend starting with some scratch paper and listing your needs as you go through our guide below.
What do you need your site to accomplish? Are you looking for a website that you use primarily for marketing, or do you need something more advanced that can sell products or services? Make a list of things your business would benefit from, such as an automated employee application, content to explain your services, a contact form, etc… After you have a robust list, order them from most important to least important. For more idea about how you can automate your business, check out our recent business automation blog.

Will you site need to grow in the future? Whether you have short-term or long-term goals, it is important to go with a developer who is able to grow and change your site as your online business becomes more profitable making it easier to cashflow your additions. The ability to make changes on your own is important as well, such as content edits, posting new blog articles or updating metadata. These are done through your site's content management system and the ease at which a CMS is designed really depends on the developer and site platform.

Do you need your site to integrate with third party software such as a Point of Sale (POS) system or accounting programs? This often requires API integration, which takes an advanced developer to handle. Think of all the software you currently use to run your business: a scheduling system, digital calendar, employee timekeeping…these can be integrated into your website with the right developer at your disposal.

Establish how you want your site to look and feel. Branding is an important part of your business and should drive the design of your site. Determine what brand attitude you want to portray, artistic elements such as colors and fonts, and create a list of other sites you find appealing. The more specific you can be with how you want the elements on your site to look, the better final product you will receive. A good developer will be able to properly integrate your brand into your website and collaborate with you or your branding agency to make creative choices throughout the site build. For more information about the importance of logos and branding, check our this blog article we wrote a few months back.

Establish a budget and timeline for your project. How much money do you have to spend on a new site and when do you need it launched by? To achieve these goals, you should always avoid developers that have no stated process. Have them give you a clear timeline of the website build and ensure they are transparent about their production process. Although you may be on a tight budget, remember that your cheapest option might not be your best option for web development. Also keep in mind that professional developers often have a fair amount of work on their schedule, so beginning your developer search and site build in advance is important so you can get into their production queue — we recommend approaching a developer 4-6 months before you need your site to go live.
Once you have determined your needs for your new site, it is time to begin searching for the right developer for you. Depending on where you are located, you may have some local options, but many web development agencies are adept in working remotely with their clients — just be sure they are communicative and transparent. Keep the list you made close by when interviewing developers for your job and don't be afraid to be picky — it's your business in their hands! A professional and experienced firm will assuredly cost more than a small start-up but you'll likely spend less on your project over time when it's built purposefully, and technically sound for you the first time.
A Rise in Web Fraudulence
Have you ever been in the position where you hired a "web developer" to build you a site, then during the build, or even after its launch they become completely unresponsive? We see this all too often. The National Consumers League has received an
increase in complaints
in 2019 from businesses reporting unresponsive developers after a project has been paid for — this is not only bad business practice but can also be a common scam. These business owners report losing anywhere from $2,500-$50,000 — a high price for anyone, but particularly small businesses just getting on their feet. To avoid scams during your search, we've outlined some things to keep in mind.
Tips for your development search:
If it sounds to good to be true, it probably is.




A website with a high ROI is not going to be your cheapest option. You have to spend money to make money.




Check online reviews for that developer and even reach out to request references.




Check their status with the Better Business Bureau.




Ensure they are listed prominently in online business directories.




Good developers (and designers) will want to work with good clients.




Never hire a development company that doesn't utilize a contract.



Make sure your developer has experience with Search Engine Optimization so your site is findable in search engines, you can find more about this topic in this article.

Find your next website developer today!
The right developer should be your partner for success online and work with you to gain an understanding of your business and goals, not only for the current site build but also for the expansion of your site as your business and needs grow. A website is not a fixed cost but a major investment in your business and should be taken seriously. It is a visual representation of your brand and is open for your customers 24/7. Although finding the right web developer can be challenging for those unfamiliar with the industry, it is not an impossible task for the layman. By clearly outlining your needs for your new site, you can effectively find a developer that is the best fit for you. With 20 years of web development under our belts, the team at JTech has experience building custom sites for businesses of any size, in a wide variety of industries. If your business is looking for more information on what makes a developer effective or what it takes to be successful online, we are always available to talk about your needs for a new site.