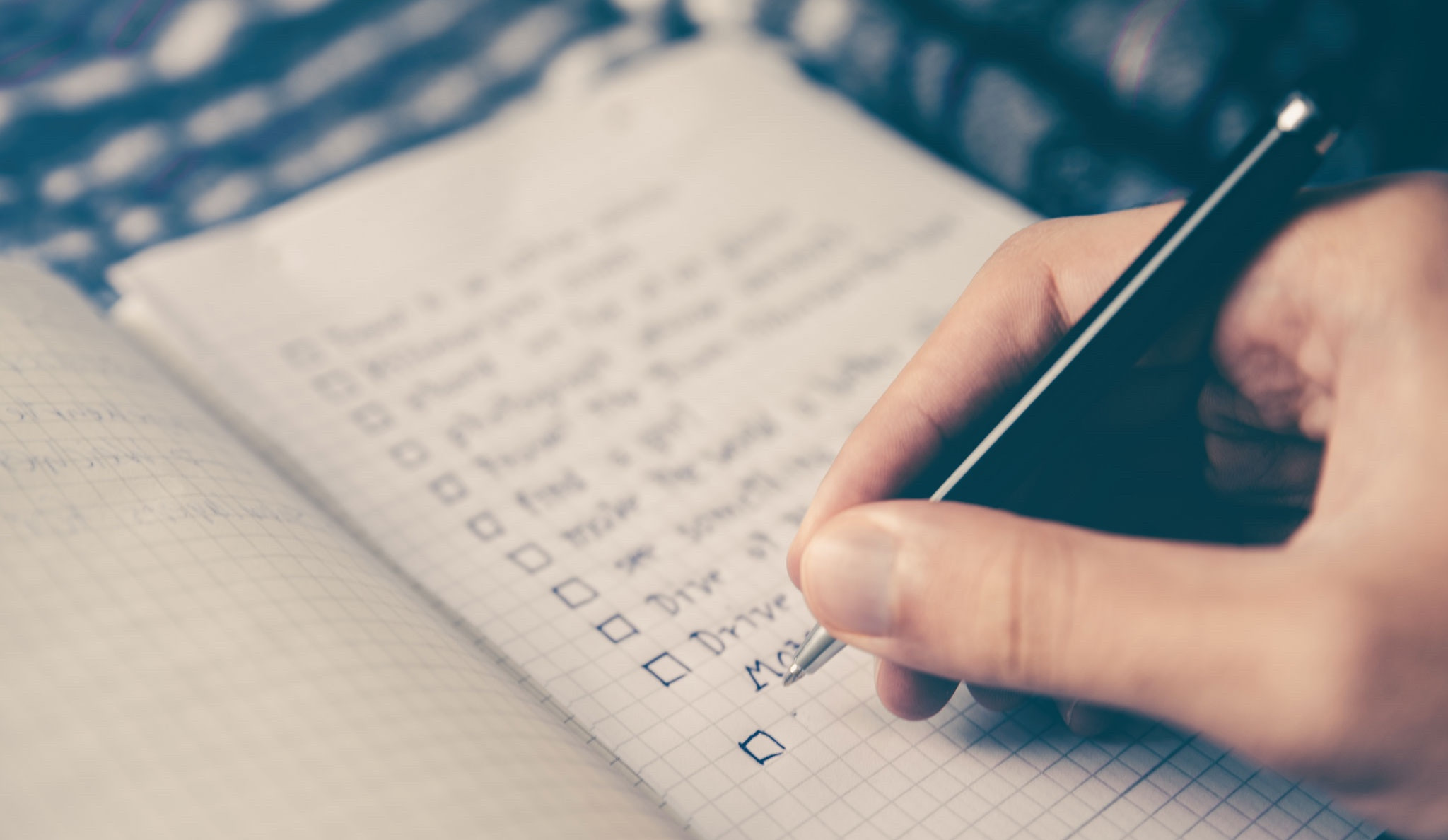 Build your SEO Foundation with Our Technical SEO Checklist
The key to attracting more traffic to your site is to maintain a good ranking in search engines through Search Engine Optimization (SEO). Technical SEO in particular includes all optimization that can be done to the structure and functions of your site to allow search engine bots to more effectively crawl and index your site as well as provide online users with a good experience. Search engines will prioritize sites in search results that include favorable technical characteristics.
This blog article will serve as your official, comprehensive technical SEO checklist. You should be actively doing all of these in order to best present yourself to your customers online.
Technical SEO Checklist
1. Optimize Site Structure
Site structure is how the content on your site is organized and presented to users. A clean structure will make it easy for users to navigate and Google to crawl while making clear what content is most important, and adversely, a messy structure may harm your search rankings.
To improve your site's structure:
Tell Google what content is important through an internal linking strategy.
Remove outdated content.
Separate your content into categories that contain about the same amount of content, these categories will likely make up your navigation menu.
Organize your navigation menu based on what pages are most important from left to right.
Form an internal linking structure.
2. Create an Internal Linking Strategy
The structure of your internal links tells Google what content on your site is important. The more internal links pointing to a piece of content on your site, the more Google will prioritize its importance. Google divides page value between all links on a page that is then passed on to the following pages with all value then being divided between the links on that page. Usually the homepage will have the most value due to having the most inbound links, therefore your latest blog post or resource item will have a better chance of ranking well if you have a link to it from the homepage.
3. Optimize Your URL Structure
Your URL structure is one of the foundational aspects of technical SEO. Always use subdomains for unique topics and make sure your domain name makes sense and is readable. You should also use all lowercase characters, dashes to separate words and make them as short and descriptive as possible. URLs should also contain target keywords without going overboard, and use canonical URLs when needed.
4. Check Canonical URLs
Canonical tags keep content that is similar on your site from competing for rankings in search results. Utilizing canonical tags can help search engines more effectively crawl and understand your site leading to better search rankings. An example would be, on your home page, search engines will see http://example.com, http://www.example.com, and http://example.com/index.php as separate pages even though they all go to the same homepage. Another example would be if you have two versions of the same content in two different sections of your site with the only difference being page background and the active menu. Implementing a canonical URL for every instance of similar URLs is a technical way of improving your SEO.
5. Identify Crawl Errors
A crawl error can indicate that Google is unable to view or index a page on your site, meaning it will be unavailable to rank in user searches. Using Google Search Console, you'll be able to check if your site has any crawl errors. If you do, check that page for broken links, missing metadata, or contact your local digital marketing firm for help.
6. Make Sure Your Site is Mobile-Friendly
Since more than half of online traffic is now mobile, having a mobile optimized site is important so users across all devices have a good user experience and ensure you are showing in search results. Google now uses mobile-first indexing, meaning Google is analyzing and prioritizing sites for search results from a mobile-first perspective. If your website is not not mobile-friendly it will not rank well within search results. You can check to see if your site is mobile friendly with
Google's Mobile Friendly Test
.
7. Fix Broken Links
Broken links can occur with outbound links (links to other sites), internal links (links within your site) and external links (links coming to your site).
Broken links can occur from a number of things:
Deleting site content
Renaming or moving a page
Linking to other content that has been deleted or moved
Changing domain names
There are a number of
free tools
online that can help you to identify broken outbound and inbound links, and once you have found your broken links, take the appropriate action to fix them. This could be replacing an outbound link with a new resource that is actually available, using redirects within your own site or adjusting your internal linking structure.
8. Secure Your Site with HTTPS
HTTPS (Hypertext Transfer Protocol Secure) ensures that data is transferred over a secure connection, by using this the privacy of user data is maintained. Google wants every website on the internet to use HTTPS. If your is not, it will mark your site as insecure and may hurt your search ranking. In particular, if you are gathering contact information or credit card data from users, it is essential that your site is secure, as they will have more confidence in your company if they know their data is secure.
9. Improve Your Load Speed
Customers are more likely to leave your site the longer it takes to load! Search engines want to drive traffic to sites that offer a good experience, so if your site load speed is poor, Google will rank you lower in search results. There are many factors that impact site load speed, some of the steps you can take to reduce your site load speed include:
Minimizing HTTP requests
Combining files
Use asynchronous loading
Minimize image sizes
Defer JavaScript loading
Choose the right hosting plan for your site
A reputable web developer can help you take a look at any of the above issues.
10. Image Optimization
Image optimization is an important part of keeping your site performant. If you have a lot of large image files like PNGs, you may want to reduce the file size of your images, or swap them out with JPEGs instead. Including image alt tags for each of your images is also an important part of SEO. This tag is used by search engines to determine what the image is and pass the info on to users using screen readers. Alt text is indexed by Google so including keywords in this text can improve your search rankings.
11. Schema Markup
Schema is a technical SEO effort that can be added to your site's HTML and tells search engines what your data means and what topics are included within your content. Schema markup can improve the rich snippets that are displayed prominently beneath your page title, such as frequently asked questions or food recipes. Check out
schema.org
to view all the different types of schema markups available so you can decide what markup is best for your business.
12. Robots.txt
A robot.txt file is a text file included in your website pages that instruct web crawl robots how to crawl the pages on your site with "allow" or "disallow." If a robots.txt file is not present on your site, a bot will automatically crawl and index that section of your site, however, you'll want to have the correct robots.txt file in place so you don't accidentally disallow search engine bots from indexing sections of your site. Crawlers hitting your dynamic pages may cause a higher server load, this could be an instance to "disallow," or if you have certain documents or resources on your site that you don't want crawled, you can "disallow."
13. Make Sure you Have Submitted an XML Sitemap
An XML sitemap is a list of the URLs associated with your website making it easier for search engine crawl bots to see what content is present on your site so they can index it properly. Submitting a sitemap for a new website is a fast way to have your site indexed by Google. Here is how to do so:
Create an XML sitemap
Add sitemap to your website
Submit sitemap to Google and Bing
To create a sitemap for a site with up to 500 pages for free you can use Screaming Frog here.
14. Check Index Status
You can check the index status of your website through Google Search Console with the Index Coverage Status Report. This shows the indexing status of all the URLs associated with your property and from here you can easily identify any issues and quickly resolve them.
15. Optimize 404 Pages
A 404 page is shown to a user when they input a URL for a page that does not exist.
To optimize your 404 page:
Structure the page the same as other pages on your site including your navigation menu and footer.
Inform user the page they are looking for does not exist.
Suggest alternative pages on your site and provide appropriate links.
Developers & SEOs for Technical Optimization
It is essential that search engines and developers work together to effectively implement technical and other SEO measures in your site so it can be a successful asset to your business. A few ways these two departments can work together more effectively:
Make sure each sides priorities are communicated.
Need to have a baseline understanding of what the other side does.
Communicate what roll SEO plays in these priorities.
Become more educated about the engineering industry.
Will improve your understanding of what roll SEO plays and help you to more clearly communicate with developers.
As a business owner, it is important to establish your digital marketing requirements and expectations that you want your site to fulfill. Creating an SEO checklist like the one we just went over will ensure all of your SEO measures are in place and help developers to clearly understand the SEO goals for the project that they play a roll in.
At JTech, our departments work seamlessly together for you and your business, resulting in the best possible end product — a website that bring you more customers, makes more sales and ranks high in search engines. If you have any questions about the checklist we went over or about how your site could benefit form technical SEO, don't hesitate to reach out!