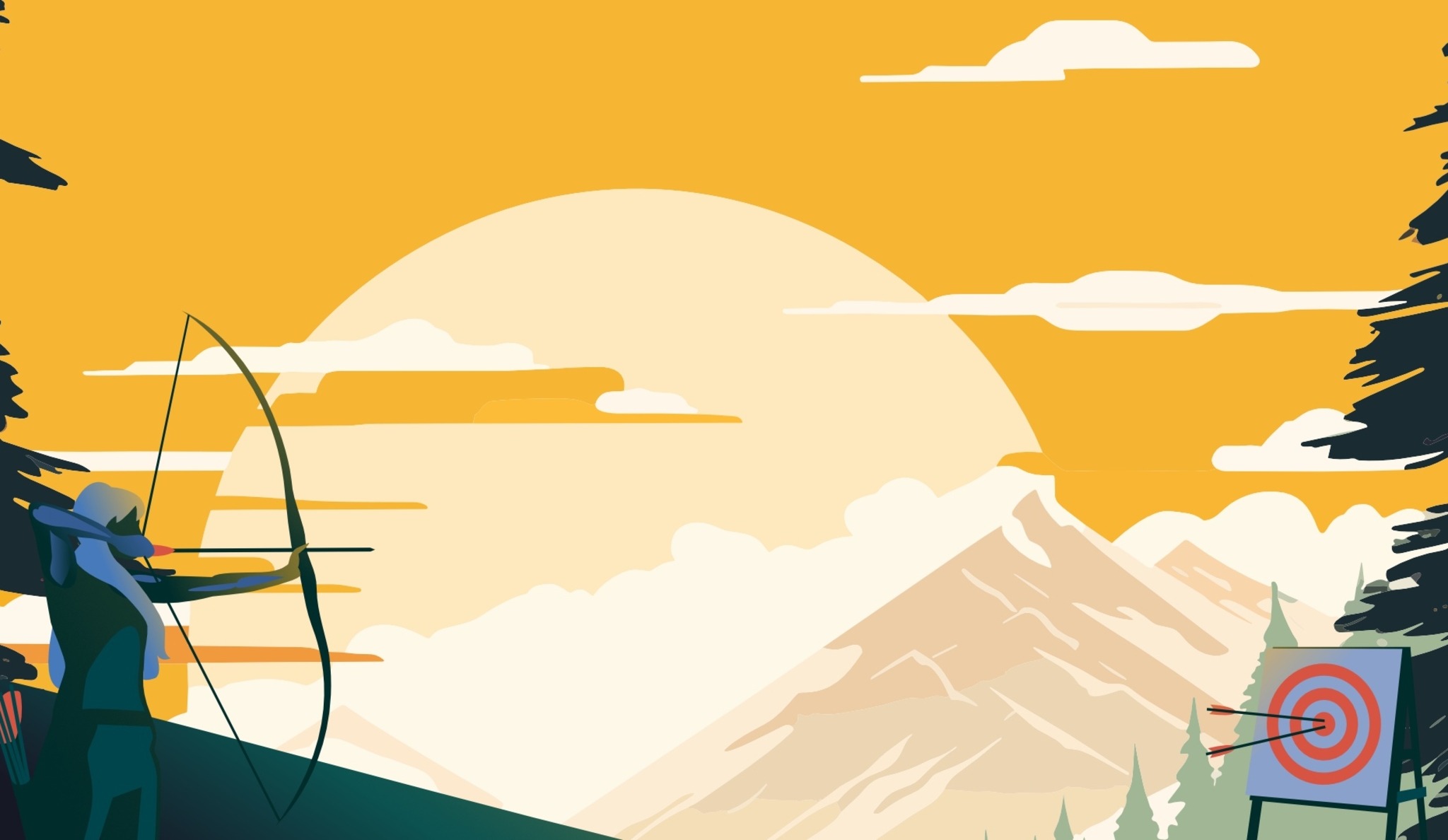 Reasons Why Digital Marketing is Important in 2023
Digital marketing tools like SEO, PPC, and reputation management have become as effective and widely used as traditional marketing in almost every niche.
After all, any tool that helps you reach your audience in a cost-effective manner should not be ignored. Regardless of your goal, a digital marketing strategy is critical for businesses in an increasingly digital world.
In this article, we'll dive into how digital marketing can help you grow in the long term. Then, we'll cover 9 specific digital marketing strategies that foster growth. Ultimately, we want to help you find the right strategy for your business.
A Robust Marketing Strategy is Critical for Long-Term Growth
Regardless of your niche, more visibility is better for your brand. Digital marketing has become widely used because of its many long-term benefits. Digital marketing can help you:
Adapt to changing markets
Reach new customers
Target specific local markets
Drive website traffic
Attract more qualified leads
Attract talent
Increase customer loyalty
Differentiate yourself from the competition
Build more trust
Each of the marketing strategies below offers a specific benefit.
Consistent search engine optimization (SEO) campaigns build reliable, organic traffic. Pay-per-click ads (PPC) boost your visibility fast. Managing your online reputation builds credibility and customer trust, and targeted email marketing fosters direct connections. Overall, we've found that most customers are just looking for a brand that they can trust.
Use the following digital marketing strategies to raise your visibility—giving you more chances to earn customer trust.
SEO Offers Businesses Long-Term Value
Appearing high on the search engine results page (SERP) builds trust and recognition. Organic search rankings can also persist once you've earned your spot.
For these reasons, 34% OF SEO professionals report that organic search has the best ROI of any marketing channel (
Statista, 2023
). Statistically, SEO offers your business incredible value and opportunity.
SEO's value extends beyond appearing on the search engine results page (SERP) too. Technical SEO also improves the user experience on your website. Technical improvements often involve decreasing load times, improving accessibility, and more.
A consistent SEO strategy helps you stay ahead of Google algorithm changes and your competition over the long term.
PPC Ads Cut Through the Noise—Finding Immediate, Qualified Leads
Pay-per-click advertisements (PPC) allow you to pay for priority placement on the search engine results page (SERP). PPC is often paired with SEO to efficiently raise your overall visibility.

The top three Google results get 54.4% of organic SERP clicks (
Backlinko, 2022
). In other words, ranking high in search results is critical—PPC is a great solution.

Search ads closely mimic normal search results
PPC is also a very efficient marketing strategy. You will only pay when a lead clicks. Pair this efficiency with Google's powerful audience targeting, and PPC becomes a powerful tool. We've helped many businesses run PPC campaigns. In our experience, PPC can help businesses across the majority of industries cut through the noise.
There are many types of PPC advertisements, including:
Search Ads
Display Ads
Shopping Ads
Remarketing Ads
Video Ads
Social Ads
Audio Ads
The different types of PPC can help you reach new markets, persuade hesitant customers, sell seasonal products, and more. Reach out to our PPC team for more information on how PPC ads can help your business grow.
Your Online Reputation Makes an Impact

Our Google Business Profile Reviews
49% of US consumers trust online reviews as much as recommendations from family and friends (
Search Engine Journal, 2023
). Furthermore, in September 2022, Google launched its fourth eCommerce
product review algorithm update
making reviews more important than ever.
Google and your future customers agree on one thing. Customers use search engines before they decide to buy, so your online reviews matter. They provide social proof that your work is worth their money.
Google Business Profiles (GBP) and review platforms like Yelp are often where your customers will look first. Still, depending on your industry, other platforms may also be important.
Local SEO Creates Stable Growth On & Offline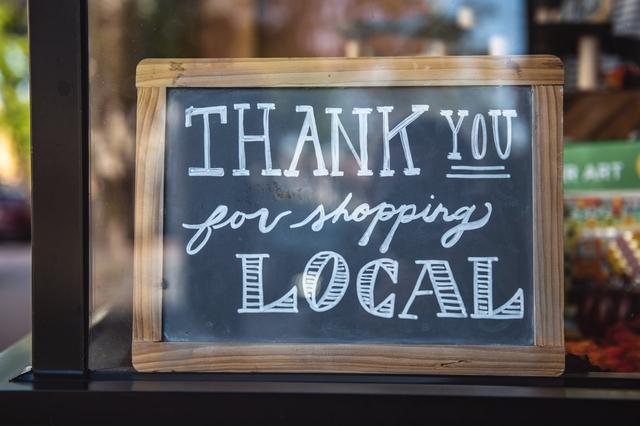 Local SEO is focused on ranking in Google's search algorithm for your local area. This often means choosing different keywords, building links in different ways, etc.
A focused, local SEO effort creates visibility within a targeted area.
99 Firms
has several key data points that reinforce the importance of appearing in local searches as well:
Around 78% of local mobile searches end in an offline sale.
Around 46% of all searches were location-based.
Consequently, we recommend local SEO to local brick-and-mortar businesses. Customers want to support local businesses and need a way to find them. We want you to grow with their support.
So, optimizing your website for local search will only help you grow. Bonus points if you build an online store that allows customers to buy online and pick up in-person.
Your Website's Performance Affects Organic Visibility in Search
Organic visibility on the SERP has a massive impact on your business. Our SEO team has experienced this firsthand time and time again.
Even minor visibility improvements can create noticeable upticks in business.
Still, don't take our word for it. SEO professionals have done extensive research into customer behavior on search engines.
Backlinko found
that the top three Google results get 54.4% of organic SERP clicks. Google has also found very similar numbers in the past.
The essential first step to appearing in search is a performant website with optimized metadata and copy. Without a technically sound site, you will struggle to rank for the easiest keywords.
Learn more about website performance
in our blog
'Core Web Vitals: What They Are, Why They Matter, and How to Improve Your Score'.
SEO Helps You Enter New Markets
Being a business owner can be exhausting. It's hard enough to market to your existing customers. So, trying to find new—and potentially more profitable—customers can fall by the wayside. Your website should be doing that work for you.
31.1% of internet users aged 16 to 64 discover new brands, products, and services via search engines (
Victorious SEO, 2023
). Your business will miss out on incredible opportunities if you're not appearing on the search results page.
Hiring an SEO agency like ours is a great move toward a more diverse and sustainable business. We'll handle your optimization, raising your visibility on search engines across the board. We will also help you find and target new markets to support long-term growth.
When you work with our team, we will deep-dive into your specific niche to find high-volume keywords and identify your competition. Reach out for
help finding new market niches
.
Regular Emails Connect You to Cusotmers
Email marketing connects to your customers on an individual level. So, your updates, discounts, and other beneficial news reach the correct leads, every time.
Your emails are a chance to offer direct value. As a result, excellent email marketing builds trust and lowers churn.
We recommend connecting your website's contact form to an email marketing tool like Campaign Monitor. This will remove the need for manual contact imports—saving you time and effort.
Tools like Campaign Monitor also offer email templates,
drip email marketing
, and performance insights. Speak to our team and find out how email marketing integrations can help your business.
Technical SEO Improves Engagement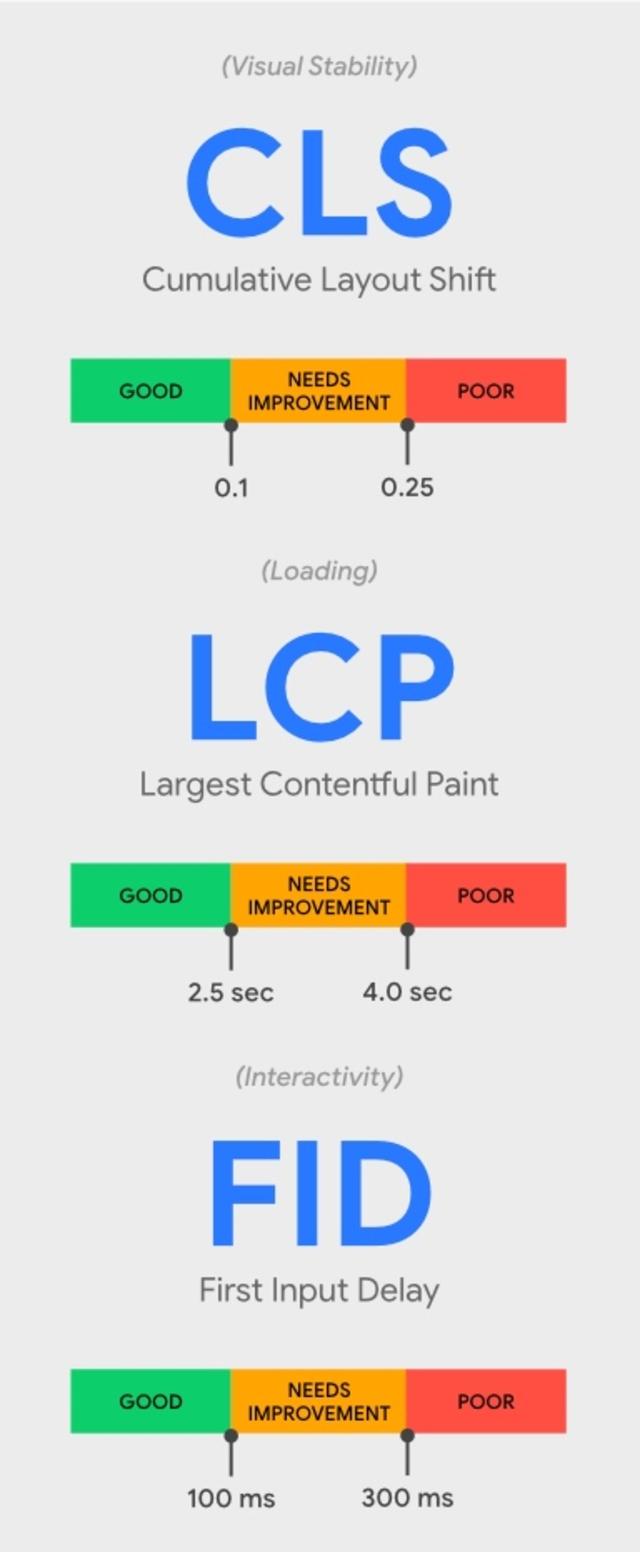 Core Web Vitals uses three key measurements to determine performance
Technical SEO is the process of improving your website's technical performance and infrastructure. This can mean anything from making your website design more accessible to fixing 404s. Technical SEO also includes mobile performance improvements.
We recommend reading our
core web vitals blog
and running a web vitals test to start. You can also sign up for a
free SEO audit
, or reach out to our team for an accessibility or security audit. Each option is an excellent way to begin evaluating your technical SEO performance.
Our website design team has done extensive research on ADA compliance, page speed optimization, and more. We help clients create a home on the web that lives at the intersection of great design and performance.
Technical SEO improvements don't only improve how search algorithms view your site, either. They improve the user experience of your website—encouraging visitors to turn into paying customers.
Marketing Tells Your Story
Your story is at the center of how customers understand your business. The more you can reinforce your brand's story, the better.
So, streamline your tone, style, and substance so it tells one powerful, branded story. Then, distribute your message with a consistent marketing schedule. Then, ensure that your website design aligns with the marketing message you've crafted.
A focused digital marketing strategy is the perfect way to tell a well-branded business story—raising your visibility in front of the people who matter most.
Our digital marketing team can help you create a holistic strategy. We're excited to help you make the most out of your digital presence.
Our Team Can Help You Enjoy the Benefits of Digital Marketing

Our digital marketing team members are experts at SEO and PPC. We even offer analytics monitoring as a stand-alone service. We've helped many local Bozeman businesses:
Raise their search visibility
Improve email designs
Manage their reputations
Refresh their brands
Improve their websites
Our digital marketing team would also love to answer any questions you have. Please get in touch with us via our
consultation form
for an in-depth discovery meeting.