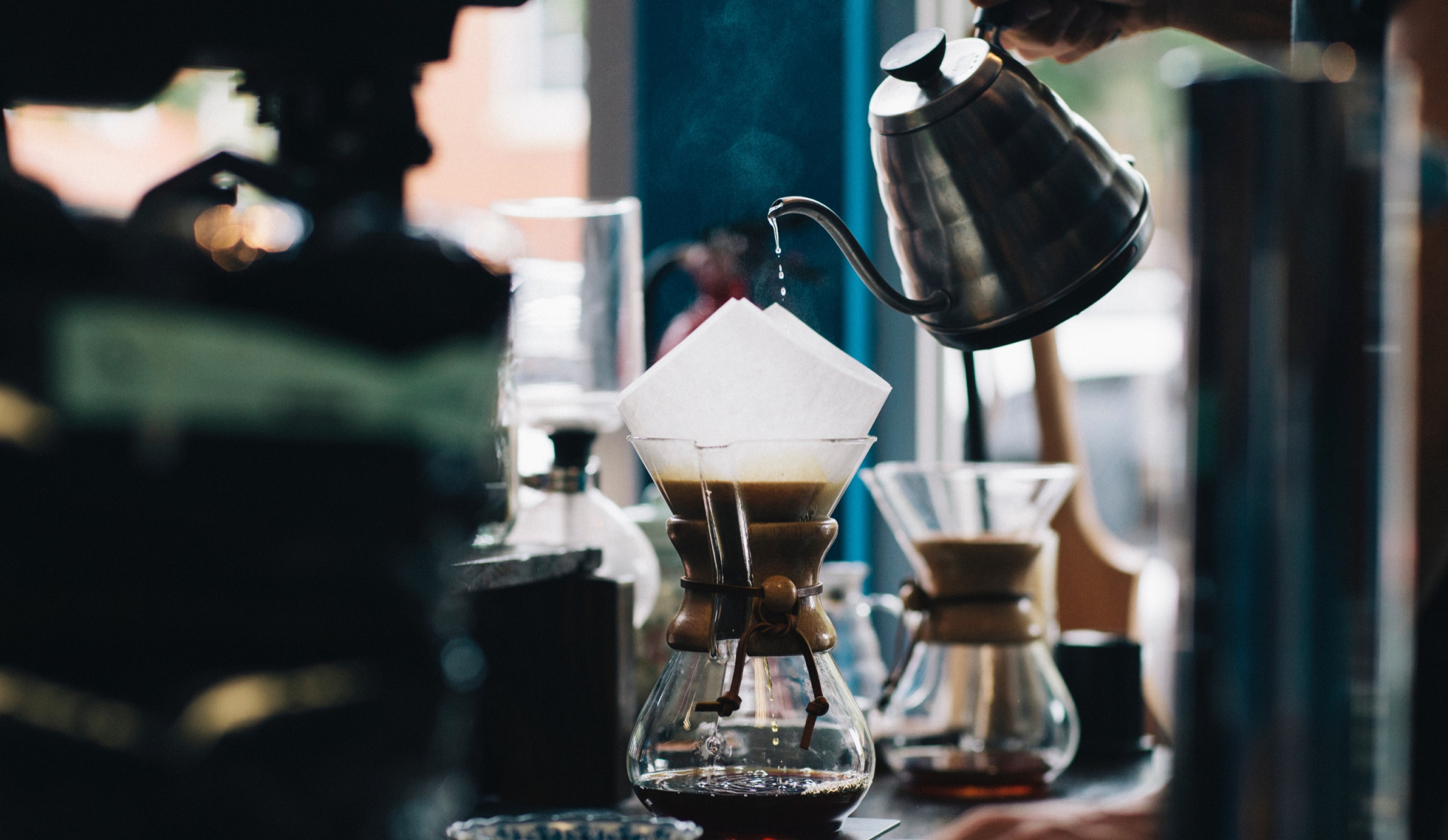 Use Drip Email Campaigns to Earn More for Your Business
When you're browsing your favorite website, you may notice it is common for the site to ask for a newsletter or content campaign signup. As a business owner, this is a great content marketing opportunity, but there is no point in collecting emails if you aren't going to do something with them. Email subscribers can be valuable leads that can be converted into customers with the right approach to your email campaign.
An email drip campaign can help to foster this leads into conversions and can take advantage of automated emails to reduce your workload while increasing your leads and customers. A "drip" campaign sends pre-crafted email content over a period of time. Drip campaign emails can be sent to:
Newsletter subscribers
New users
Recent purchasers
These types of campaigns are particularly effective because they build trust with your audience and allow you to provide value to them with relevant content before asking them for something. Whether you are an ecommerce site, B2B business or local establishment, you can leverage email campaigns to create a more effective digital marketing plan for your business.
Getting Email Signups
The first step is to first have an audience for your content. Your website's content should include strategic calls to action, some of which will encourage visitors to sign up for your mailing list. One of the best ways to collect email signups is to have a likable brand with a loyal following —
40% of users
sign up because they like a company's brand.
Make it as easy as possible for users to sign up for your mailing list. Make your signup form simple and require the least amount of info possible to sign up, for example, only asking for an email. The less information you ask, the more your users will trust your motives and follow through.
Another simple way to attract signups is to ensure you are providing a compelling reason to. Offer some sort of guide, video or pieces of other content that is relevant to your audience and their reason for visiting your site while also providing value to them. Some examples are:
Ebooks
Guides
Videos
Podcasts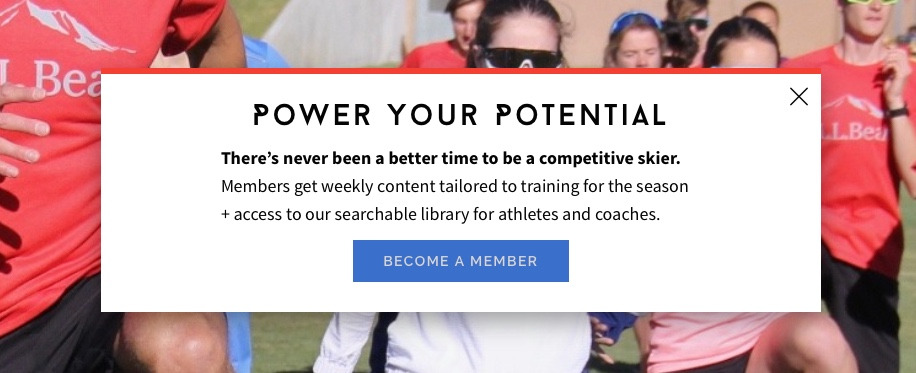 Nordic Team Solutions offers value through content just before a strong call to action.
Materials such as these will be useful to your readers, capture their attention and gain their trust as a returning customer.
Collecting Emails For Your Campaign
There are a lot of ways to build your email audience. Here are a few ideas:
Invite your social network audiences to signup.
Post offers to social media that require an email signup.
Include a signup link or text fields in your email footer.
Give a 'sneak peek' of a piece of engaging content on your site and require a signup to view the rest.
Host a webinar about a topic your organization is an expert on and collect emails before the viewers attend.
Add email signups after your blog posts.
Add a "share with a friend" link at the bottom of your email template.
Add an email sign-up to your website. Keep it short and to the point.
Offer exclusive deals to your email subscribers and promote this fact through your digital channels.
Add an email signup to your checkout page.
Give your newsletter (even though this isn't the focus of your drip campaign) an engaging name that has to do with its content or your industry. The JTech newsletter is called the "JTech Refresh — stay ahead on the web."
Designing Your Email Drip Campaign
The best way to gain the trust of your customers is to understand who they are. Using your signup form to collect information about your users will allow you to more effectively tailor your messaging. Include fields like company size, role, department, areas of interest and whatever info will help you to more effectively market to your users.
Introduce yourself. The first segment of your campaign should be welcoming the user. If the user isn't as familiar with your business, then your welcome email sequence should be introducing your company and the advantages you offer. An ecommerce business would require less welcome emails as the user is already likely familiar with what products you offer (although companies selling more complicated products like health products or technical equipment would likely require a longer welcome sequence). During your welcome sequence, it can be a good time to offer any promotions or discounts your business is running to get the user bought in at a low level.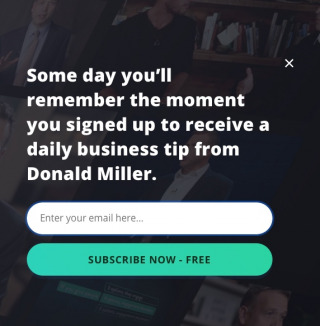 Your first welcome email should be sent immediately while the user is still engaged with your brand. Your welcome segment should immediately give value to the user in a way that makes sense for your audience. Offer some sort of resource. Personalize the emails as much as possible based on the info you have collected from the user.
Sell yourself. The best way to move a user towards the end of your sales funnel is to address their questions and concerns while also providing value. To do so, be sure to add personalization. Make sure the tone of your messaging reflects your branding and company's personality. Write in a way that makes it feel like you are having a conversation with your audience, not just talking at them.
Test your campaign. Even though your email campaign will most likely be automated, you should walk through each event manually before launching your campaign. What email is sent to them if they download the first piece of content you send them? What should be sent to them if they download a guide off of your site? If they haven't engaged with any of your initial emails and content, what email sequence do they go through to try to get them engaged?
The best way to drive engagement is through "pull and push" content. Generally this segment of your campaign will follow your welcome emails.
Push marketing: when you push a product or service on a user regardless of their interests or reason for signing up for your email list. This could be sale items, discounted service or just regular promotion of your offerings.
Pull marketing: when you pull users to your site and drive them towards a conversion with valuable content that your audience may be looking for. This content can include blog posts, infographics, guides, videos, etc.
Sequence Examples
Here are a few examples of when and how to use push pull marketing.
Early-stage leads. These users are aware of you as a resource but not a solution. The best way to drive engagement with these users is through "pull and push" content. Generally this segment of your campaign will follow your welcome emails.
Send three pull emails to provide value to subscribers and gain trust. Then follow up with a more personalized push email. It is important to send push emails after your pull sequence so that you have provided the user with value before pushing your product or services on them.
If you haven't been able to engage a customer well in your early-stage lead sequence, it may be best to move them into a late-stage lead sequence. This differs from the early-stage segment as you are no longer offering educational content but sending the user content that directly discusses your offerings, your organization, why you are an expert in your area and what sets you apart from your competitors.
Cart Abandoners
In ecommerce the shopping cart is generally where the most users are lost in a sales funnel. While they may have abandoned their cart, they still want what you are offering.
Time your cart abandonment sequence to send emails 6 hours, 24 hours, and 72 hours after the abandonment. The last one is a "last chance offer".
These emails could use phrases such as:
Guilt: "you've left behind", "that shirt was so cool"
Urgency: "we can't guarantee price", "limited stock - moving fast"
Showcase: show high quality content featuring the product.
Testimonial: Show customer testimonials or social media posts featuring customers using the product.
Discount: Offer a limited time promotion.
The Birthday
Birthdays can be a great way to generate extra revenue and show your audience you care about them.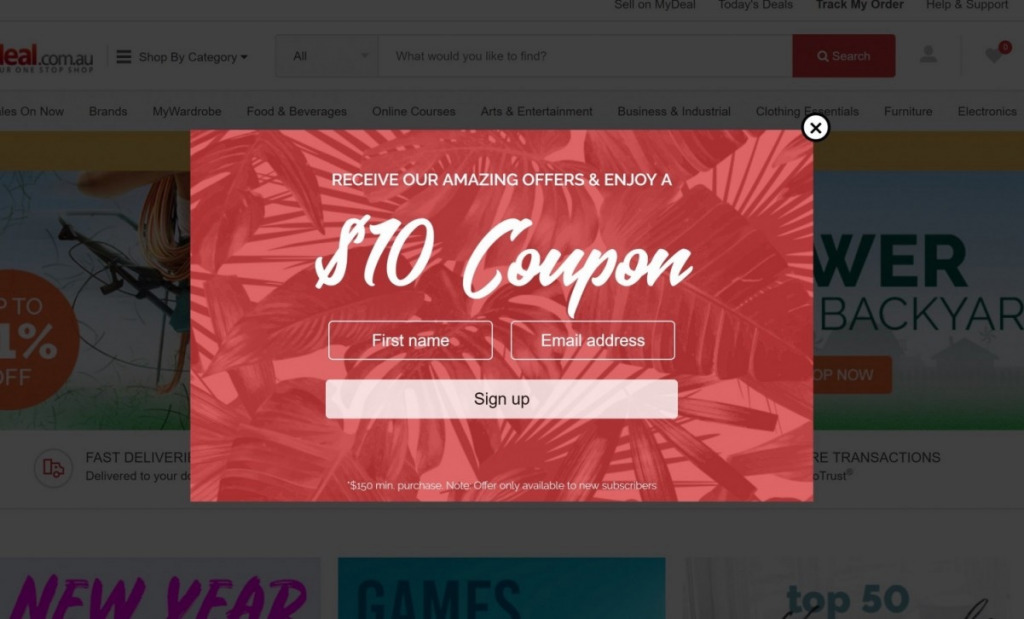 Have your automatons setup to email users on their birthday (around midday) with a best wished message and graphic as well as a discount coupon. Follow up the next day at the same time with an email communicating that the birthday promotion will be ending in a set amount of time.
Up-selling a Customer
When your customers buy your product, sometimes there are accessories that go with it and you can use an up-sell email sequence to capture these sales. It is recommended that this sequence should occur all within two weeks of your user's purchase. The purpose of this sequence is to reach out to the user and show them items that would go along well with their purchase in your email sequence. Personalize these emails to address the original purchase of the user and assert yourself as someone simply trying to help a customer out by providing further useful service to them.
Tools, Software & Measurement
We've listed some helpful mail template systems that can help you efficiently create these marketing emails.
Constant Contact
Constant contact offers a 60-day free trial to new users. Features include: event management, a tool with integrated social media that lets you create coupons you can share to social media.
SendInBlue
SendInBlue is easy to use and can integrate with many other third-party applications. Plans are based on emails sent and not number of email subscribers, like many others making SendInBlue a good choice for businesses sending many emails.
MailChimp
As one of the leading email marketing platforms (1 billion emails sent per day), MailChimp is easy to use and has a free plan option. MailChimp has a variety of features to help you manage effective campaigns and allows for social media integration.
ConvertKit
ConvertKit was created specifically for content creators. It uses a visual builder to create your email sequences so it is easy to see how your sequences will play out before sending. This platform includes features like subscriber management, tagging, and advanced email segmentation.
Drip
Drip is a newer email marketing platform targeting content marketers and eCommerce companies. This platform is rated as very beginner-friendly and especially effective for eCommerce sites selling an inventory of products. It easily integrates with WordPress, WooCommerce and can even be used to send followup text messages.
Retaining Subscribers
To keep people from hitting that "unsubscribe" button, you'll need to keep readers engaged, providing them with relevant material that catches their eye. A few good tips for retaining subscribers are:
Give users an option for how much content they receive so they won't get overwhelmed and unsubscribe (daily, weekly, monthly).
Have different email content categories that users can subscribe to so they receive only the content that is interesting to them.
Write your email subject lines using short but engaging phrases, maybe even emojis, to stand out in your user's busy inbox.
Use an email service that has a double opt-in feature to ensure you are reaching users who want you to reach them.
Ask for input from your subscribers on what they want to see.
Provide your contact info in emails. This will make you and your brand more authentic and trustworthy.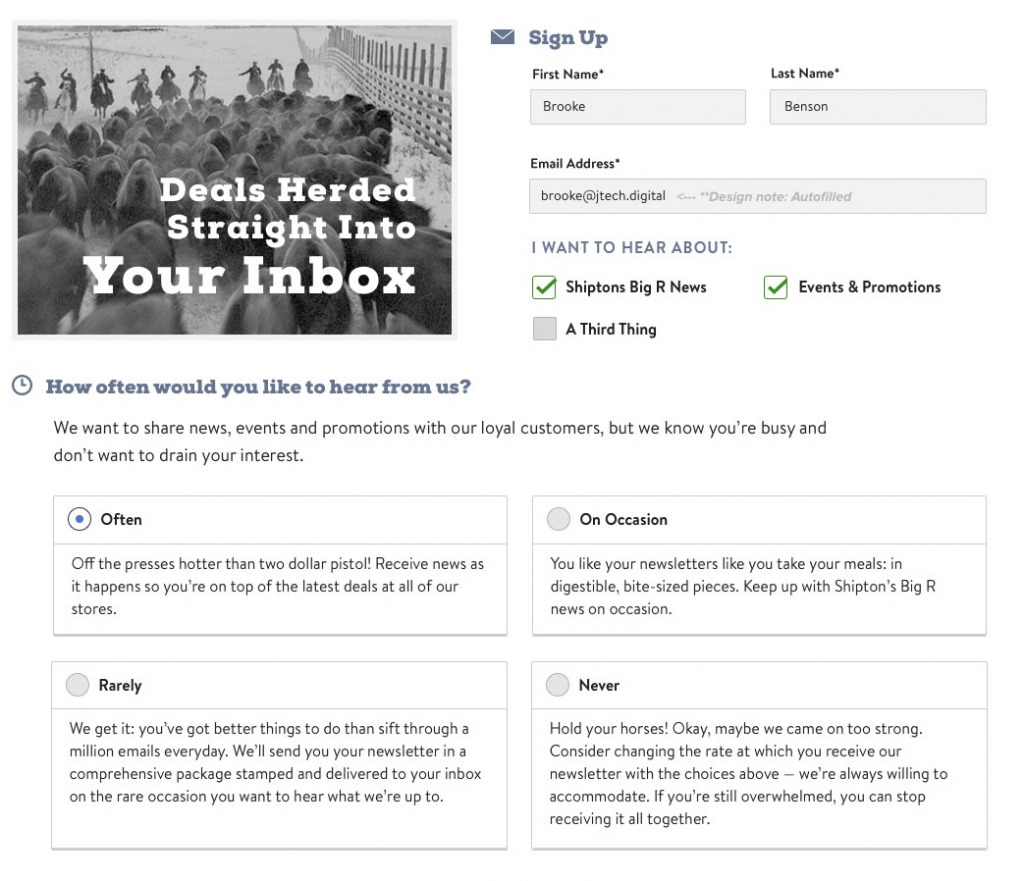 Shipton's Big R offers subscribers the option of editing the frequency of their emails.
Conclusion
Email marketing can be an effective way to attract new customers to your brand. Setting up your campaigns to effectively reach your target audience and drive them towards conversions on your site and increase sales, when done properly. At JTech, we work with clients to create digital marketing plans utilizing all digital channels including email campaigns. If your business wants to start digital marketing or email campaigns but doesn't know where to start, we are always here to help.