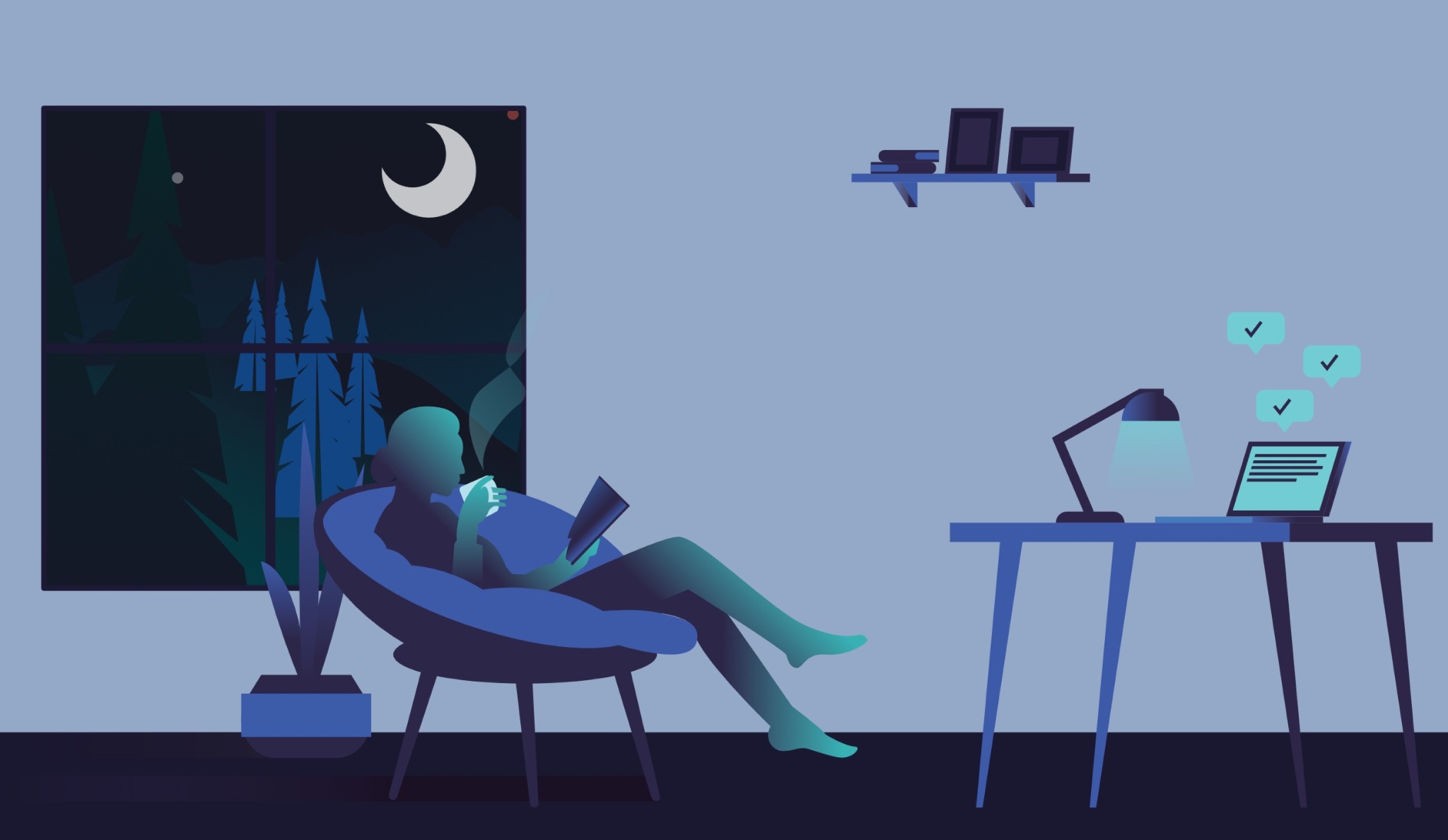 12 Ways Custom Management Software Saves You Money
How many management software subscriptions do you have? Are you using Monday Work OS for project management, Stripe to manage payment processing and Zapier to connect the two? How much do you pay every month for that 'privilege?'
In today's world, businesses find themselves signing up for multiple services just to create a workflow that's 'good enough.' There are literally hundreds of management softwares available to your business—each charging it's own recurring fees.
Too Complex
Too Simple
Too Expensive
Too Upkeep Intensive
None of these management apps and software solutions were designed with YOU in mind. They don't know what you care about, the data you use, or how you use their product. The unfortunate reality? If you're using a software solution that you didn't help design, then it will be fundamentally flawed.
What Is a Management Software or App?
Management
software and apps
come in many forms and have many applications. You can use management software to drive project timelines, customer onboarding, employee time tracking, etc. Exactly which solution your business needs is entirely dependent on the complexity of your projects and how you plan your workflows.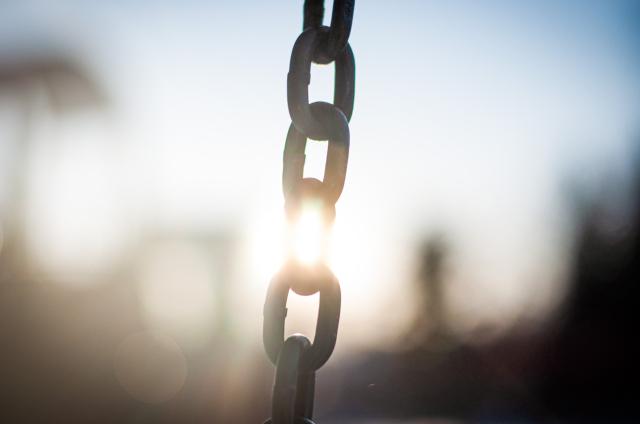 We always recommend working with a web developer to create your own automated business management solution. Over time, the accumulated cost and scope creep inherent in leasing management software you'll never own will far outweigh the upfront cost of custom development. You'll be paying for a stable and centralized automated management process you'll never have to pay for again.
We've collected our 12 favorite reasons why developing custom business management software helps you break the vicious cycle canned business automation programs create.
1. Connect Your Most Important Management Tools
If you've been around business for any length of time, you've probably heard of software like Salesforce or Zapier. These business automation software solutions play middle-man between different aspects of your business like contact forms and email services using Application Programming Interfaces (APIs).

The catch? These programs cost time to learn and money to license—even though APIs (the magic behind this game of telephone) are almost always FREE TO USE.

We don't think you should lease technology just to use the tools you want. Let us help you eliminate at least one recurring payment from your books. You tell us what you use, we'll hook up your project management software to your website using their APIs. Let us help you eliminate the middle-man and condense your workflows.
2. Increase Your Information Security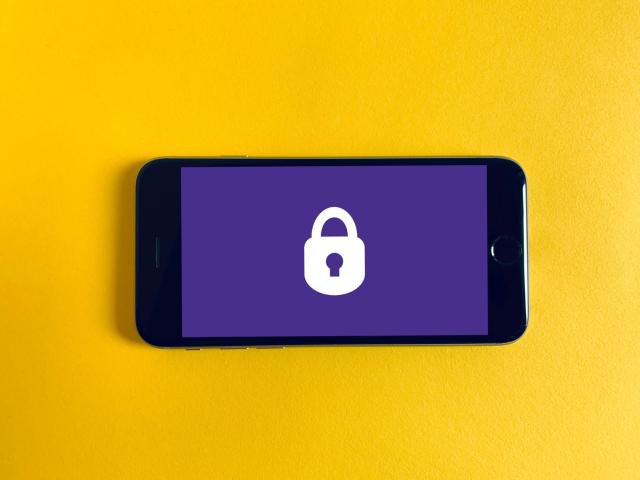 Custom management software allows businesses to share data more securely. The information you gather from your customers will be stored securely on our servers (and it will change hands less frequently)—decreasing the margin of error.
In fact, if you hire us to build a business management software or app, your customer's information will often change hands only once—during a transaction between you and them.
3. Reduce Errors In Your Work Flow
The most inefficient way to record information is by hand. Processing paperwork or inputting data into spreadsheets drastically increases cost and human error.
Automating form filing and data entry
can secure your company against frivolous mistakes and unnecessary expenses. Recently, we had a client who worked with us to automate at least one full-time employee's worth of busy work. Now their workforce is free to work on more critical tasks.
Accurately track your progress and secure your business against human error and inefficient operation with a custom management software solution.
4. Increase Morale With a Custom Tool
No one likes 'the grind,' and—in today's world—repetitive and menial work really isn't necessary if you have the right business automation in place.

Work to reduce the busy work your creative teams do and allow them to really flex their technical skillsets. Your employees get to explore the passions that brought them to your doors in the first place—leading to a more positive impact on your workplace and overall productivity.

Keep your business moving forward with a custom management tool.
5. Build a Consistent Customer Experience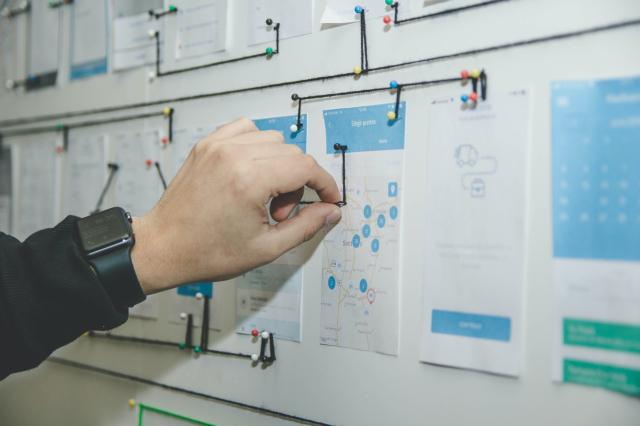 The more uncertain elements you can remove from your customers' journey, the more likely you are to drive conversions. Build a custom schedule consultation form, an automated welcome email, and an email to your team filled with information from their consultation request.
Automating a customer-facing process also creates a more consistent experience for repeat customers. When your clients know what to expect, they're more likely to continue coming back.
6. Hire Faster and More Efficiently
Are you still using a paper employment application? Paper applications take up unnecessary space, are easily lost and often dissuade potential applicants from working for your business.
Posting on recruiting sites? Sites like Monster and Indeed screen resumes for what that site views as 'professional.' You're missing out on talent.
Automating the job application process places a
job listing board
on your 'About Us' page and a database that stores every job submission you've received. Decrease the barriers to application for your future employees and start hiring better talent.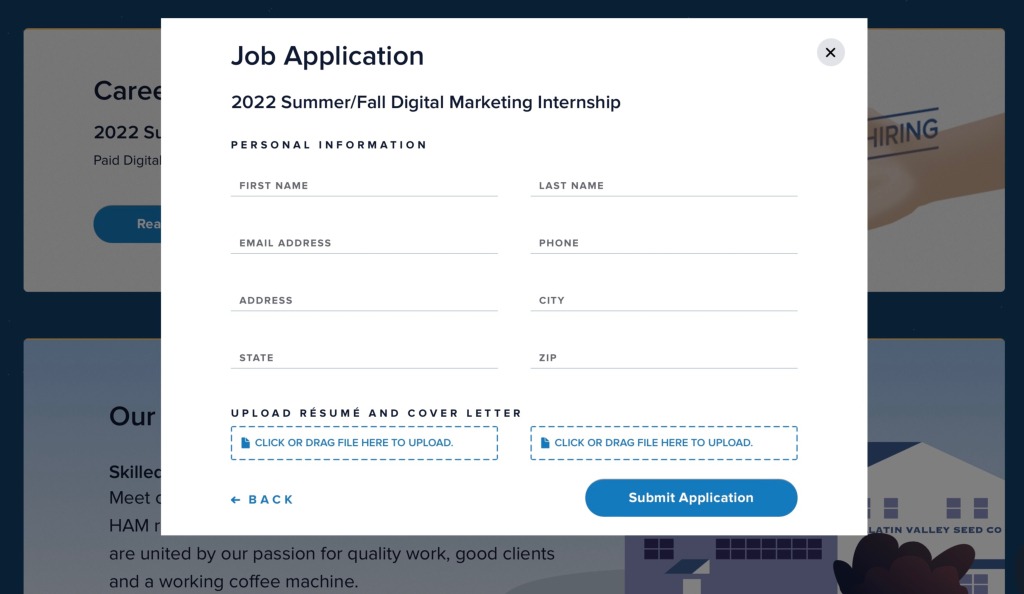 JTech's Employment Submission Form
7. Build an Easier Timecard Solution
Build an easily accessible time clock, time tracker or time management software for your employees to use. Then, integrate your website with your accounting software to process payroll automatically.
8. Automate Inventory Management for eCommerce
Does your point of sale system or inventory management software include the ability to
integrate with external software
? We can hook your eCommerce website up to it! We can also collaborate with U.P.S. or FedEx to manage your incoming and outgoing products. The correct API will allow us to integrate with just about anything.
Reduce the amount of time you spend on resource management. Spend more time working on your business.
9. Automate The Restaurant Ordering Process
Want to add an online ordering portal to your Point of Sale (P.O.S.) system?

An automated order management system built directly into your website might be just what you need. We can integrate into your existing P.O.S., so orders placed on your website are delivered through your original ordering system. No need to pay the ChowNow or Eat Street tax.

10. Business Management Tools Improve Customer Support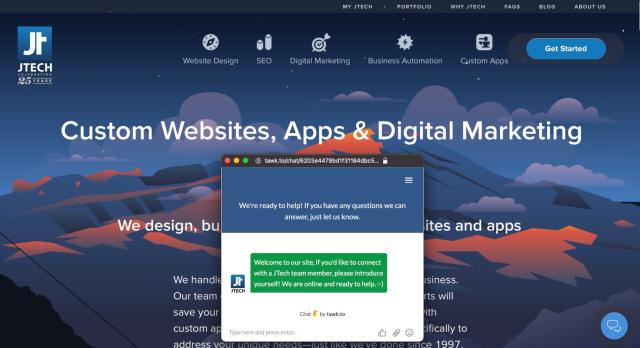 JTech's Live Chat Function
Customers are calling direct lines less and less. Instead, they're opting for contact forms or
live chat
.
We can build you a chat system—like we've recently built for our own site—so that you can talk to potential customers in a low-stress, high-impact way.
11. Management Software Helps You Stay Profitable For Longer
Every business needs to plan for growth. That means answering pressing questions like, 'can we afford to hire an employee to only handle data entry?' or 'can our business easily scale from sole proprietor, to a small team, to a larger corporation?'
For many businesses, that answer is—unfortunately—a resounding no. Growth naturally creates more processes and activities you need to manage. Automation solutions
like we build
help you keep that increase in overhead manageable.
Custom management software designed specifically for you and your processes will help you succeed despite the unexpected.
12. Management Software Informs Your Business Decisions
In business, data is everything. Invest in a way to capture historical data about your business to inform your future. This can mean:
Sales Reports & Receipts




Refund Requests




Time Spent on Task




Contact Submissions



No matter your industry, gathering data is vital to increase profitability. So, what kind of information would you like your management software to track?
How Would You Use Management Tools to Improve Your Business?
We want our customers to be faster and better informed than their competitors. That's why we're devoted to helping them achieve their strategic goals with business automation and custom management software. There is no better way to grow sustainably.
So, tell us! How would you use a custom project management tool or business automation to improve your workflow? Reach out to us with our
built-in chat
or our 'schedule consultation' form! We would love to talk.